I just love everything Creative Contributor Iris Nacole does! This DIY Bottle Brush Cork Topper is so simple, yet so adorable! I love easy diy holiday ideas!
---
Hey there! It's Iris, from the blog Iris Nacole, and I'm here at Today's Creative Life to share this simple holiday craft idea with y'all! I'm going to share a little secret with y'all. Even as a home decor blogger, someone who is always expected to be ahead of the holiday game, the holidays can sneak up on me, so pulling things together quickly is a must! I can imagine you are on the lookout for cute and easy holiday projects/ideas as well, so I hope this one does the trick for you! This cute little bottlebrush, bottle/jar topper craft is something that will take you less than five minutes to create, but has so many possible uses once you're done!
DIY Bottle Brush Cork Topper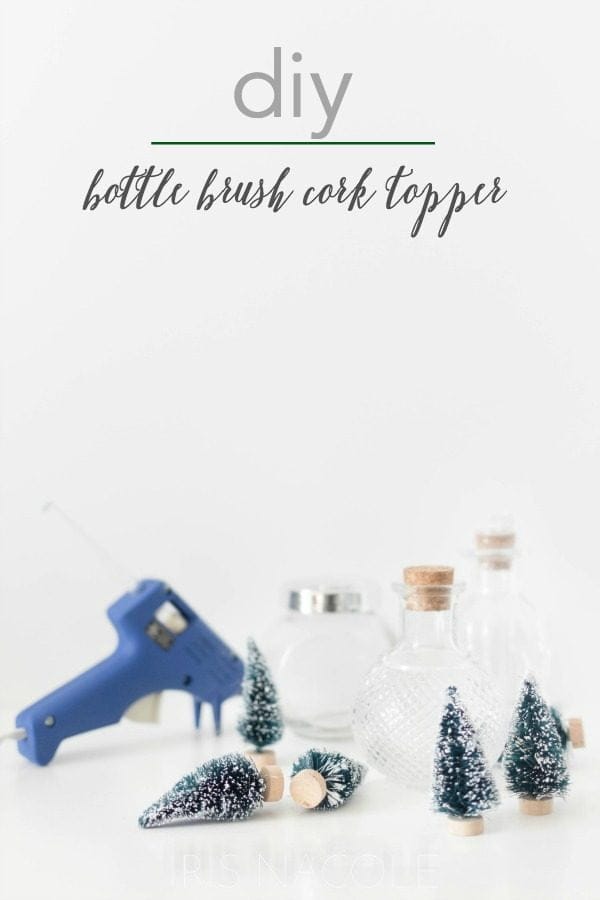 DIY Bottle Brush Cork Topper Supplies:
Affiliate links for supplies are for your convenience. However if you do decide to purchase, TCL will make a small % of each sale.
Bottle brush Trees-Be sure to pick a size that works well with the size of bottles/jars you choose.
How to Make a DIY Bottle Brush Cork Topper
Start by removing the lid from the bottle/jar. Squeeze a dab of glue onto the lid.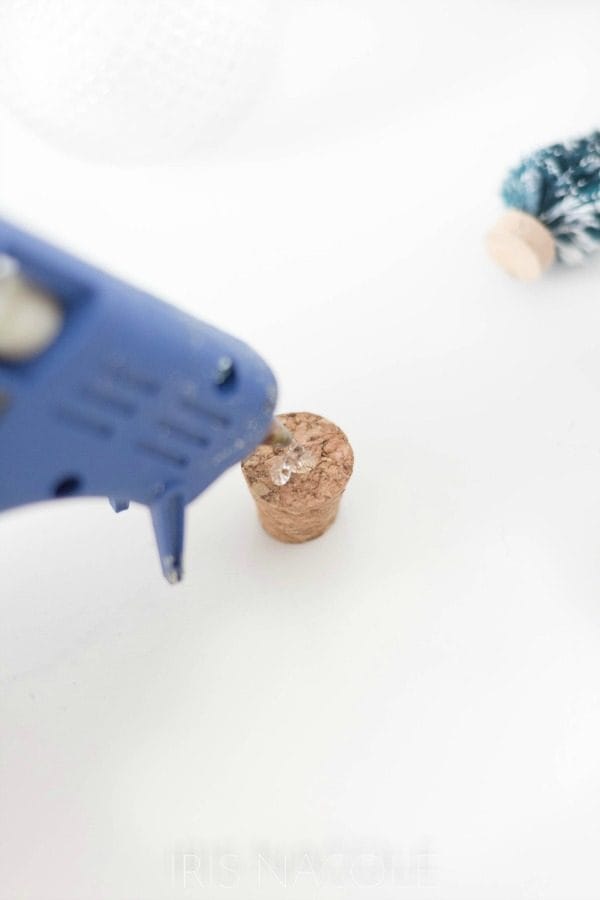 Next, place the blottle brush tree onto the glue/lid. Hold for about five seconds to get a good seal.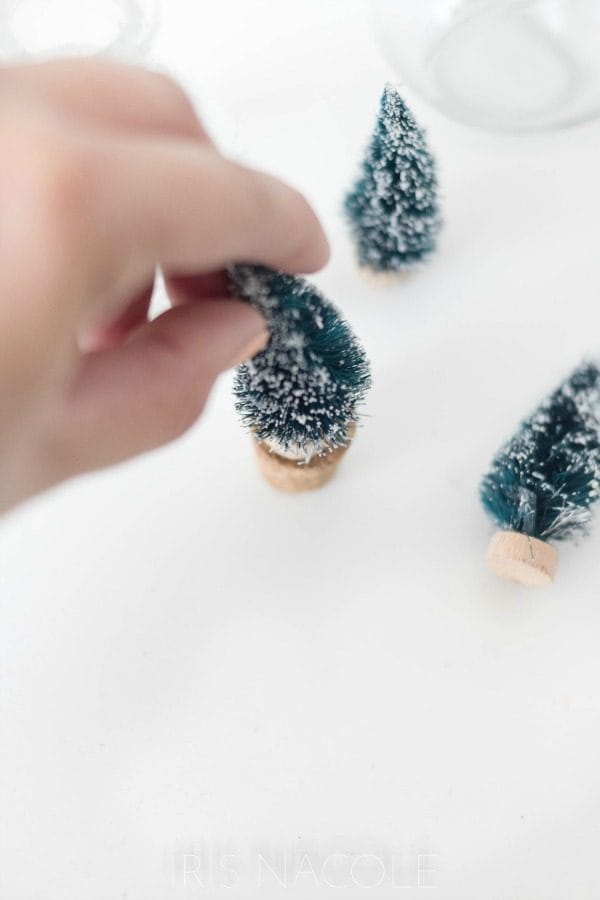 Let it dry before placing it back onto the bottle/jar.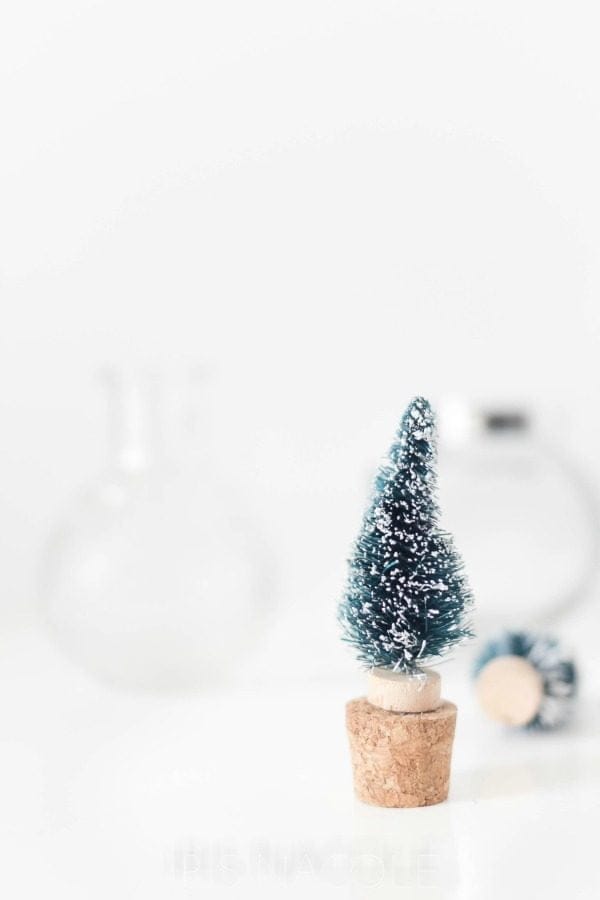 Repeat as many times as your beautiful heart desires.
You can use these little bottles/jars in so many ways. Use them as decor by adding a flameless tea light, and faux show to those jars that can accommodate the size, or fill the bottles with something fun, like hot coco mix for a quick and easy gift for those you love. I did that here, and paired it with a cute holiday mug. I mean, who wouldn't have a smile on their face when receiving this as a gift! So you see, you really can come up with so many wonderful ideas for this craft! I hope you enjoy whatever it is you do!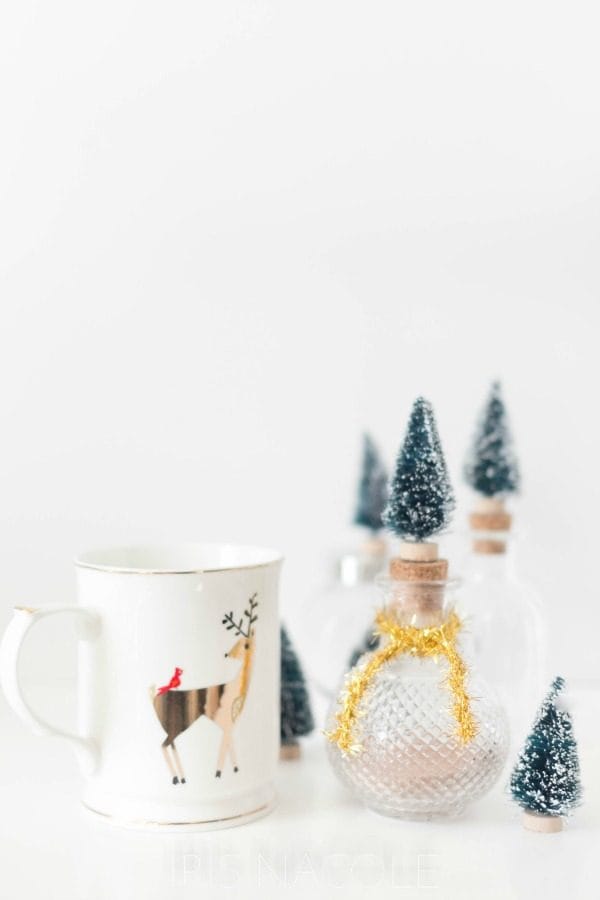 Happy Holidays, friends!
-Iris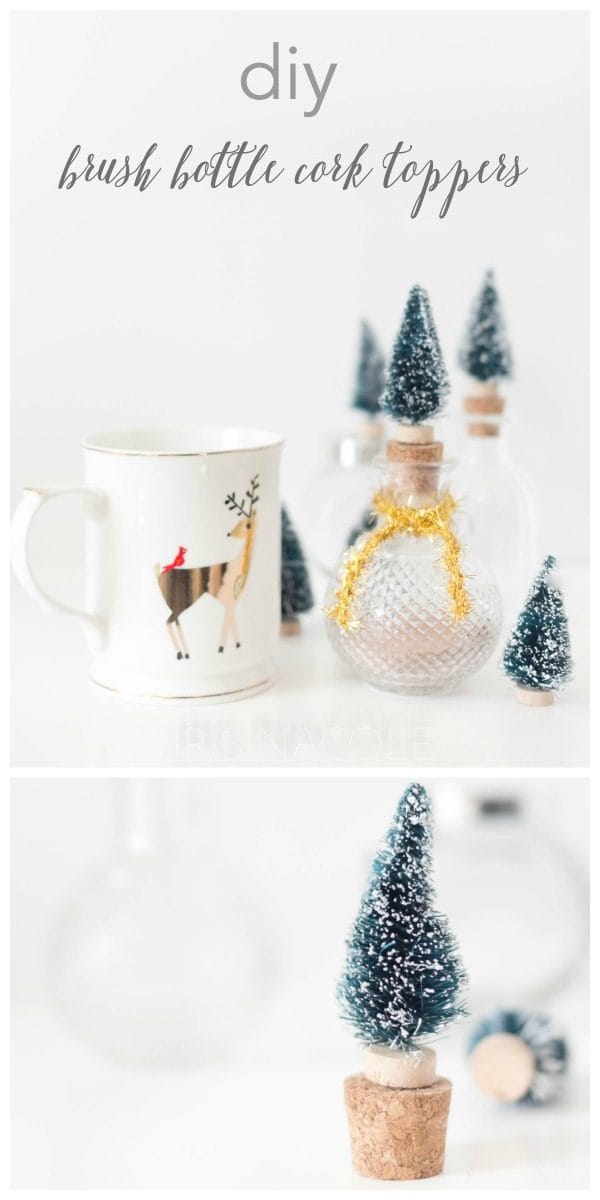 ---
More Creative Christmas Ideas