Please welcome Creative Contributor Colleen from Lemon Thistle. She's always coming up with creative simple ideas to help you all live a creative life! I've made Glittered Clothespins before, but never thought to make DIY Bright White Clothespins with Gold Coil. Changing the color of the coil is brilliant!
DIY Bright White Clothespins with Gold Coil

Hello again, Colleen here from Lemon Thistle (home to DIY, parties, home decor, printables and babies). Today I'm sharing these DIY Bright White and Gold Coil Clothespins. I'm a little ashamed of how crazy excited I am about these clothespins!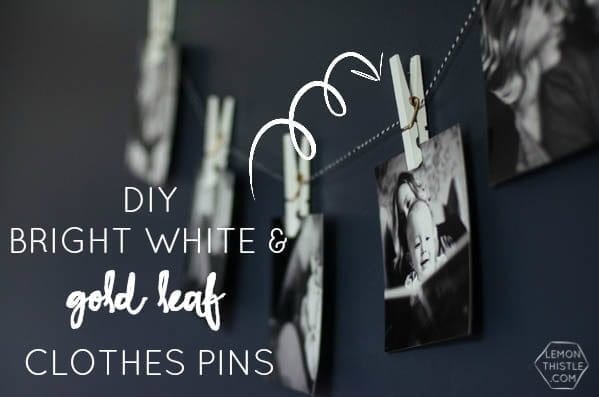 They were really simple to make, but I can't believe how big of a change a little paint can make! The colour change updates them to be more than acceptable on my walls- a feature.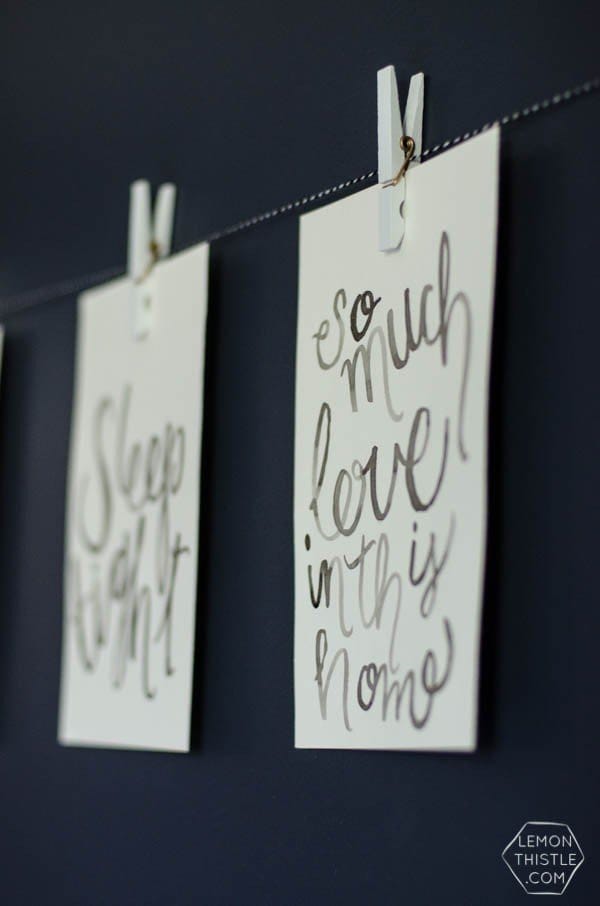 I made these clothespins for a party next week (26 of them- can you guess what I'm hanging?), but couldn't help but find a permanent home for a few of them. I love them hanging photos, but I really really love them hanging my paintings while they dry. I'm thinking I'll even use these pins to style photos when I get my printable store up and running- I love them that much. But I'll stop talking about how much I love them… because they're clothespins, and I'm not crazy- promise.
Here's What You'll Need to Make Your Own:
So, that's what I used to make these- but I would recommend adding in a clear coat to seal the wood before you start spraying them white. I'm a super impatient crafter, so I skipped it- but I regretted it. The wood soaked up so much paint, I ended up doing more coats than I would care to admit. A good clear coat before hand would have saved me a few coats, I'm sure!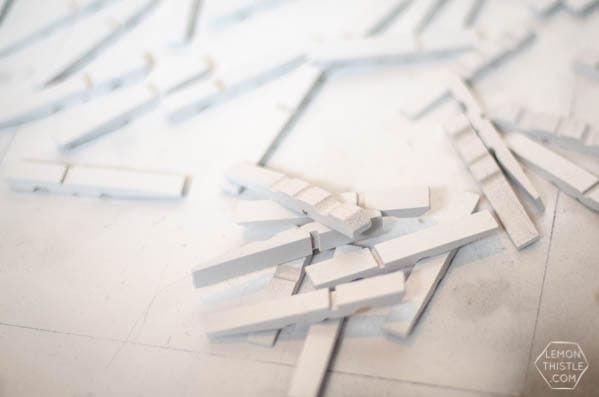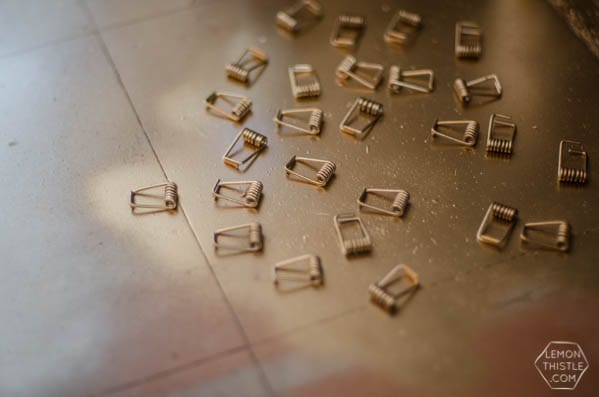 Before you get started with your spray paint, disassemble your clothespins. Twisting them is the quickest way I found to do this. Then, lay the wood pieces out in a separate area from the coils and give them several coats of spray paint (letting each coat dry completely). You'll want to turn them every coat to make sure you're getting even coverage on all sides.
When you're happy with how the pieces look, it's time to get assembling again. This is where the patience comes in. Turn on a half hour TV show (if you're doing as many as I did!) and piece them back together. It took me a little bit to get the hang of assembling the clothespins, but once I did it went quickly. That's really all there is too this- it's not at all complicated.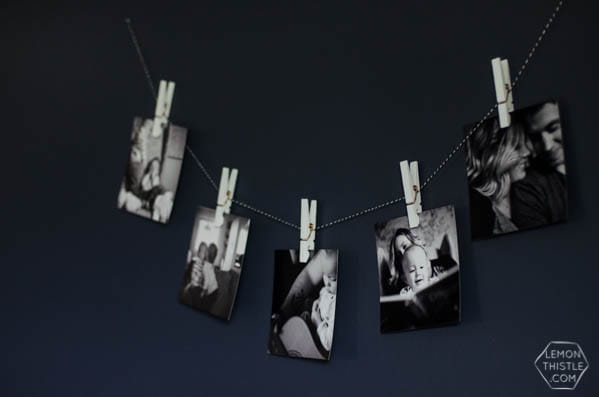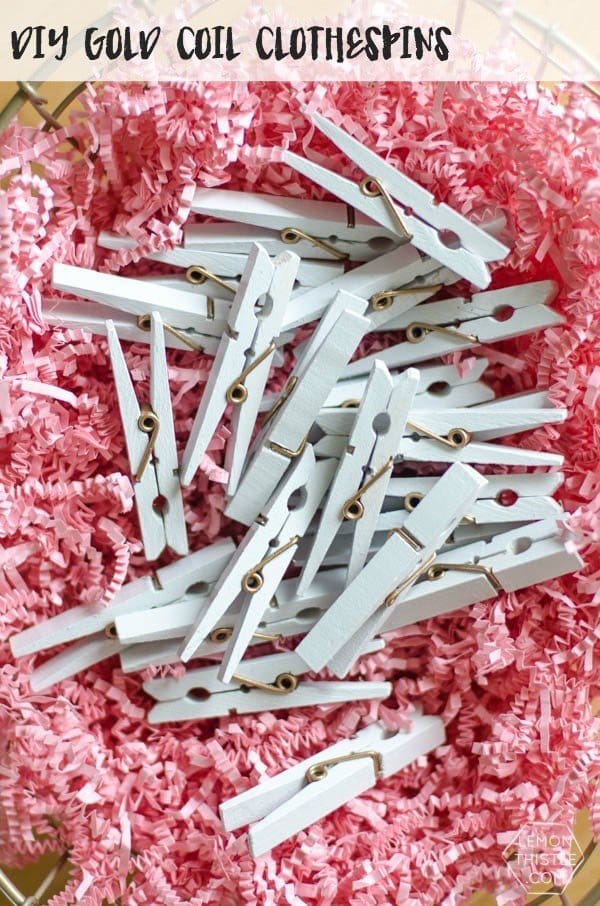 So, tell me- am I completely crazy, or would you give this a shot (and tell everyone you know, just like me)? What would you use them for? I've spotted some clothespins turned into magnets or attached to pin boards to hold paper… I kind of want to give that a shot for a few!

Here's more creative inspiration from Lemon Thistle.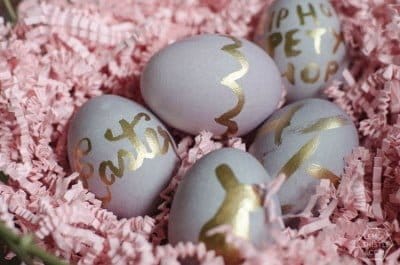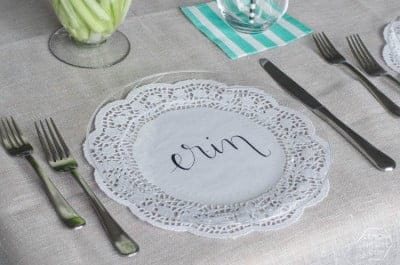 This posts contains affiliate links on supply list items.