Last year I shared this DIY Cake Plate Tutorial with my friend Amy and her readers over on The Idea Room. Spending last week with Amy, I was reminded of this post and that I haven't shared it with my readers yet. I had been wanting to make one of these DIY Cake Plates forever! Turns out it's SUPER SIMPLE! Fun projects like this make Entertaining Made Simple.
DIY Cake Plate
The possibilities are endless as to how you can build your cake plate or tiered serving tray.
This craft is great for using thrift store and dollar store finds. Normally cake plates are dainty and girly, but sometimes you want something a bit more modern or masculine. We all know it's handy to "go vertical" in setting out your spread of food. This allows you to place more food on the table and it's visually appealing.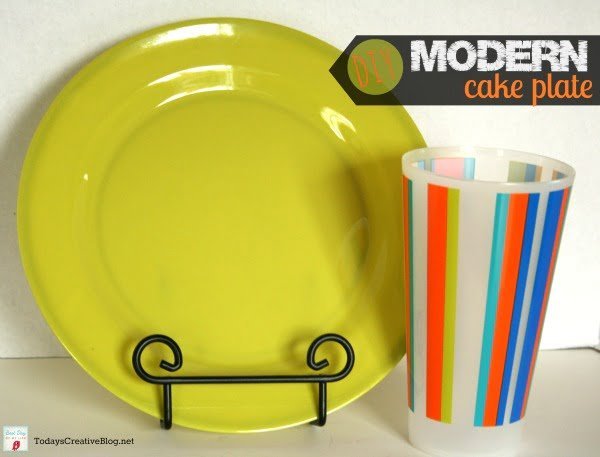 This project was so easy, I shared it on AMNW, our ABC affiliate morning show. The host was able to complete this craft in the allotted 4- 6 minutes they give me.
I found simple coordinating melamine plates and large summer drink tumblers and thought I'd mix and match. Why not use one of the large tumblers as the base and either a matching or color coordinating plate as the top? How perfect for a teen party, a summer BBQ or any summertime gathering!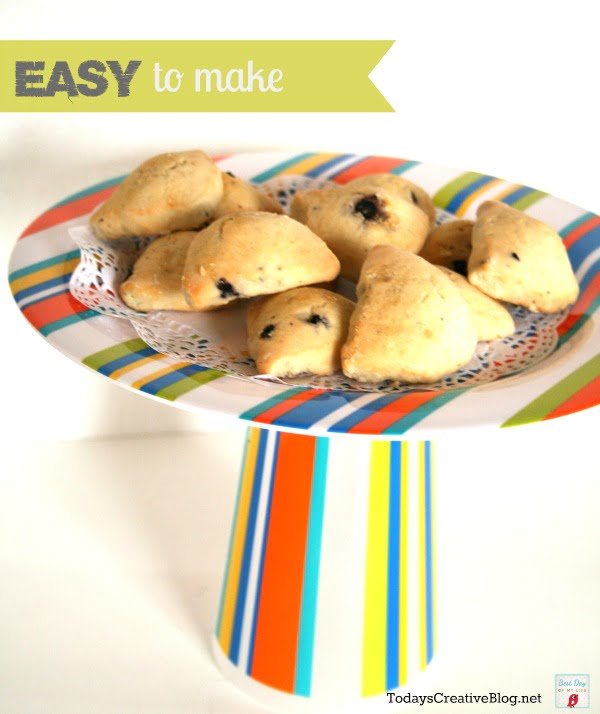 I didn't stop there. I was still on a quest for something more masculine. Men love metal, dark colors, clean lines……right? If I only had a stainless steel tray……..and then it hit me. Why not one of the light weight pizza pans from my local dollar store with a metal mesh pencil holder? Perfect!! I love it! And it only cost $2. To offset the testosterone decor, I bought a pretty pink cake, I just couldn't help it.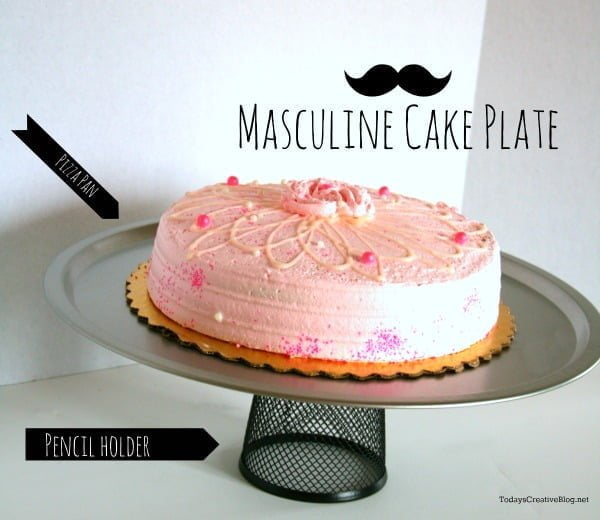 DIY CAKE PLATE TUTORIAL
Supplies needed:
E-6000 Silicone Glue (I'm sure other silicone glues would also work)
Platters, plates etc…
base – anything that has a wide enough base to glue and a wide enough base to keep it sturdy.
How To Make a DIY Cake Plate
Glue the rim of your bottom piece
Simply place on the bottom of your plate
Press firmly and allow to dry for at least 24 hours before using. Simple!
Click on the following images to purchase supplies.
Finding items in the dollar section of Target, Michaels, or the Dollar Store is a great place to find your next craft project. See how to make Bowls from $1 Doiles from Michaels.
This visual supply list is for your convenience. These links contain my affiliate information to Amazon, which means if you click and purchase, I will receive a teeny tiny, itty bitty %, but by law I have to be transparent….which I think usually am. 🙂