I am the queen of quick and easy DIY Christmas Decorations.
I shared a little bit of my home last week in my Decorating for Christmas post. And I've shared this little red car as part of the Mulling Spice Recipe DIY Gift and for DIY Christmas Gifts.
DIY Christmas Decorations Free Printable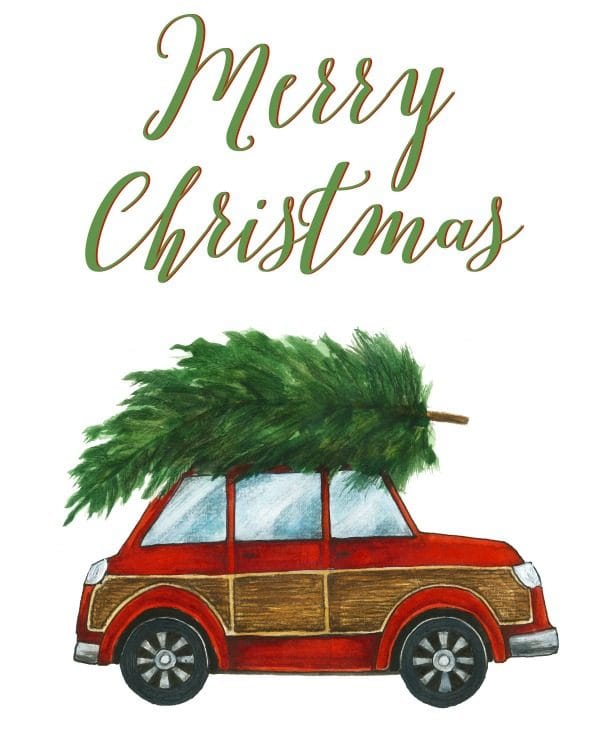 I have used it on 3 or 4 projects in different ways. It's so cute, I have to!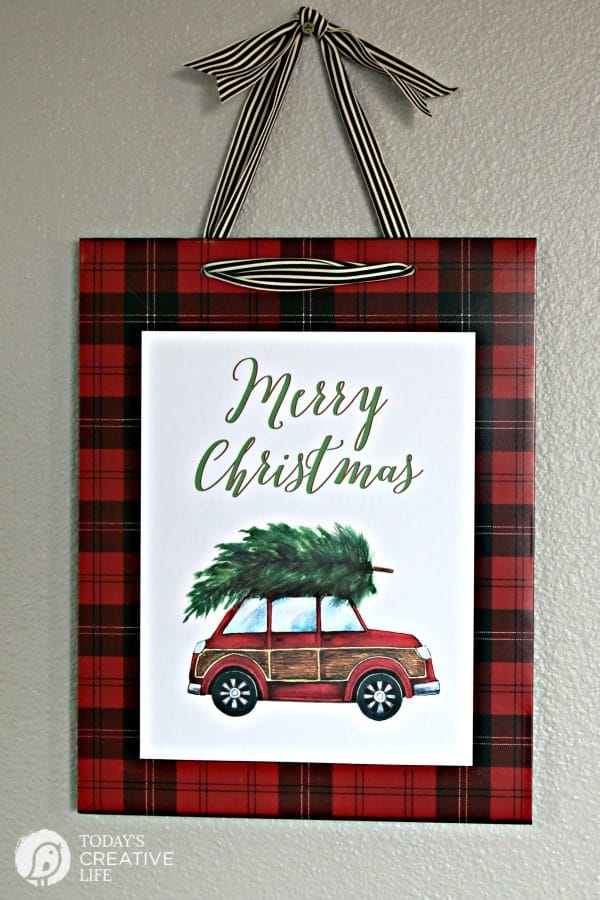 I knew I wanted to frame it, but as I was getting ready to place it in one of my white framed IKEA frames, I saw the stack of plaid wrapping boxes on my craft table.
Plaid is so popular, I even have a Pinterest board dedicated to all things plaid.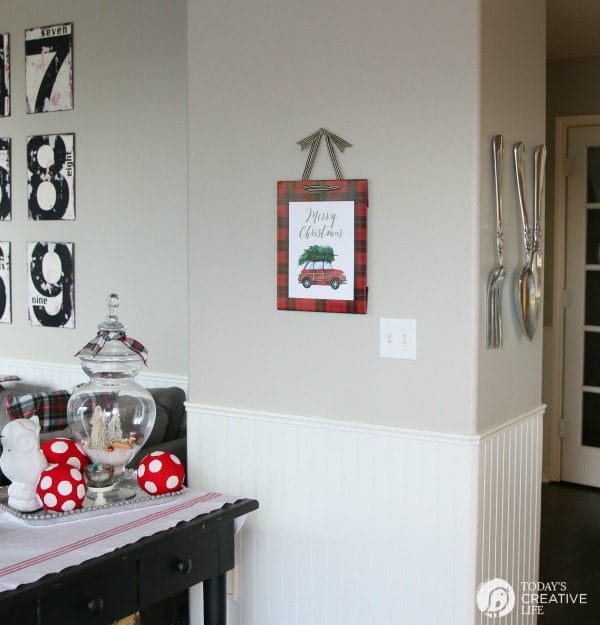 I wondered if it would look silly…. I wondered if it would look good with my favorite black and cream ribbon.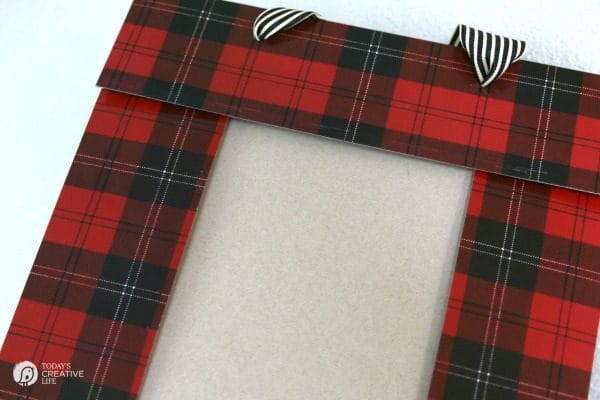 So I broke the rules and tried it! I used my hole punch for the ribbon, slapped some adhesive to the back of the Merry Christmas Red Car printable and stuck it on the plaid box!
I can't say I've ever used a wrapping box for a frame before, but for holiday decor that's only up for a few weeks, this is PERFECT! I love it! And really, isn't that what matters in our homes?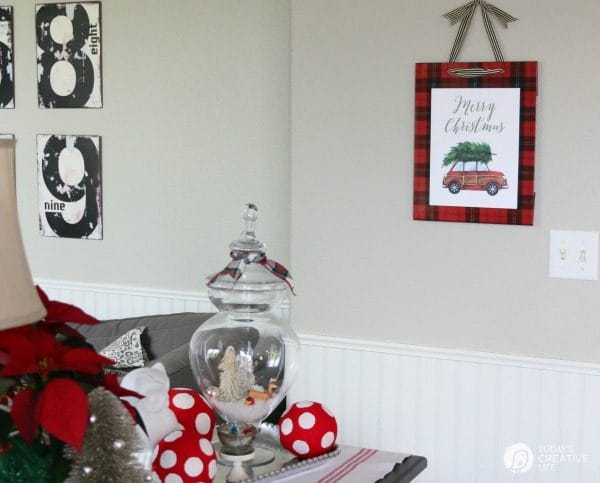 If WE enjoy it, then it's the right choice!
I ended up hanging it in our newly painted and designed powder room (I'll be sharing that soon) and it looks adorable! For the photos, I just hung it up between the kitchen and family room because the lighting is better.
If my front door wasn't hit by the elements of winter, I'd put it on the door!

Download your free Merry Christmas Red Car and Christmas Tree Printable Here!
---
More DIY Christmas Ideas