Make this DIY Cinderella Shirt!
Are you heading to Disneyland? Have you always wanted to dress up like Cinderella when it's not Halloween?  Here's your chance! Make your own DIY Cinderella Shirt. Please welcome my guest, Marissa from Rae Gun Ramblings. She's a crafty girl who knows how to create amazing things with her sewing machine! Head on over! 
---
DIY Cinderella Shirt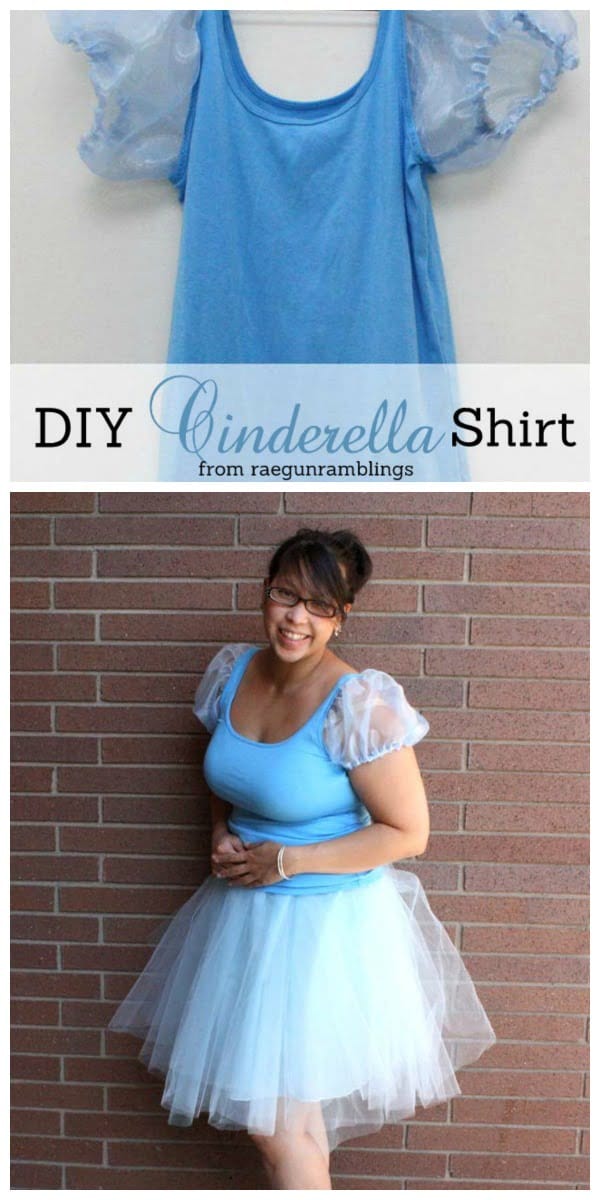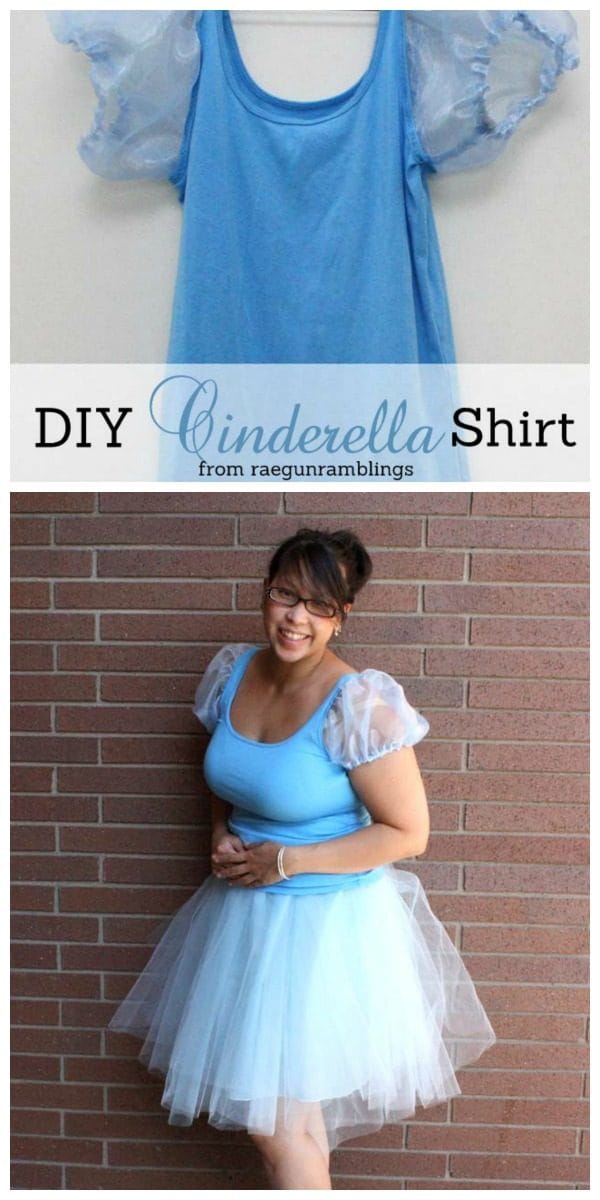 Hi, I'm Marissa from Rae Gun Ramblings where I blog about all things yummy, creative, and bookish. Last year we went on a family trip to Disneyland and after making 6 princess outfits for my nieces I decided to make my own DIY Snow White Shirt. Well, I got so many compliments on it at the park and after blogging the tutorial for it that I knew that I had to make a version for my favorite princess, Cinderella. After all, Cinderella is the crafter's princess, am I right?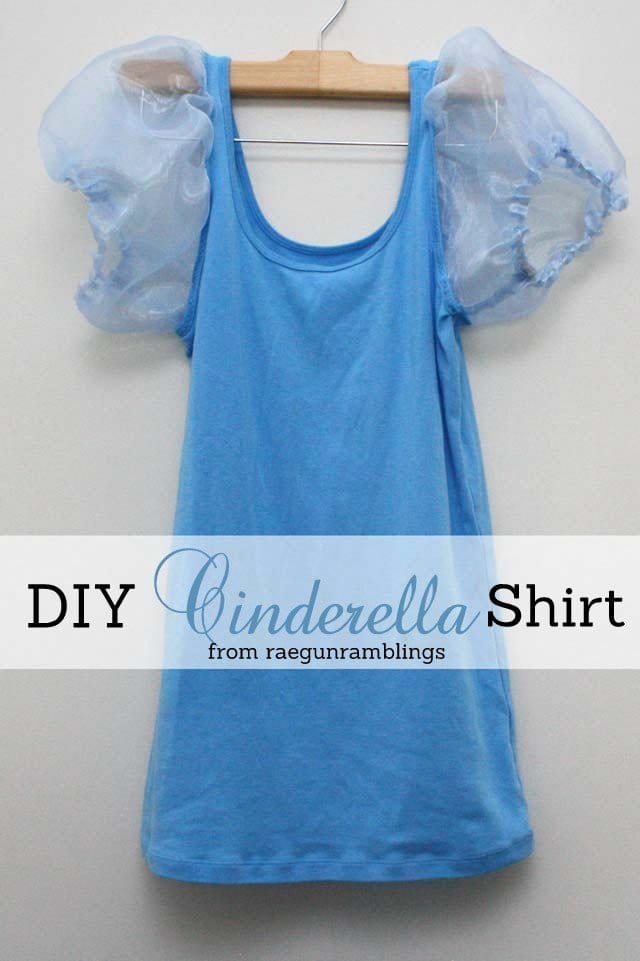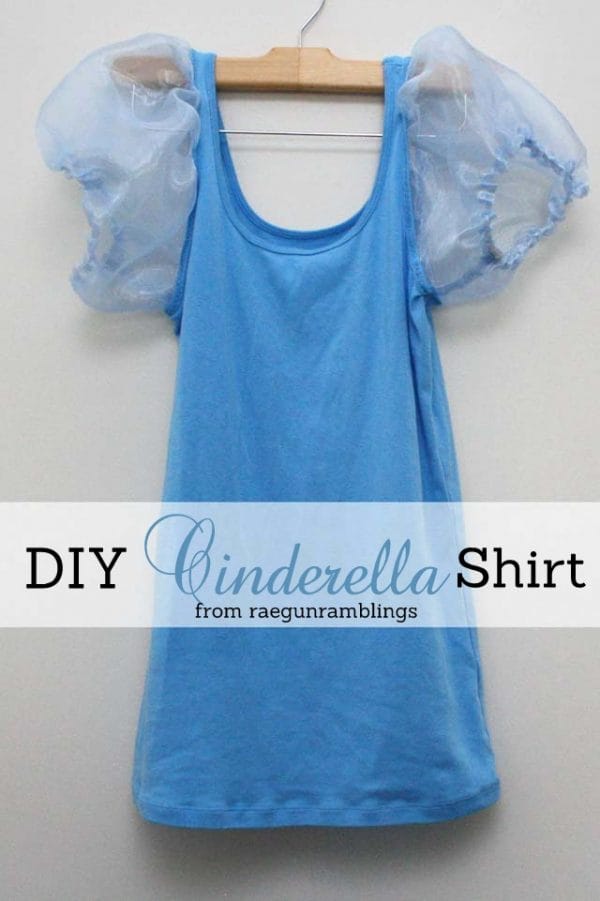 Even though I made mine originally to wear to Disneyland this would be a fun project for an easy costume paired with a tulle circle skirt like the one pictured here or even for those fun themed races with a sassy running skirt where you want to dress up but need something that you are still comfortable in and have full range of motion. Personally, I'm on the lookout for the perfect pale blue knit so that I can make a quick DIY Maxi Skirt to wear with it to be the ultimate in cuteness and comfort!
How to Make a Cinderella Shirt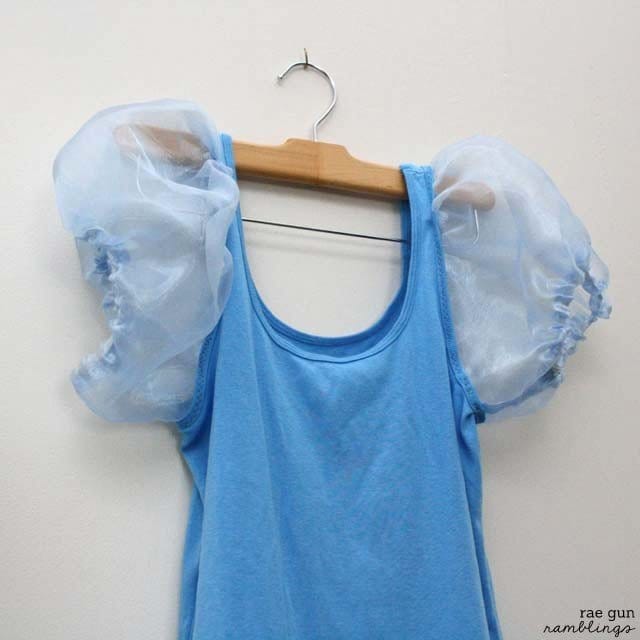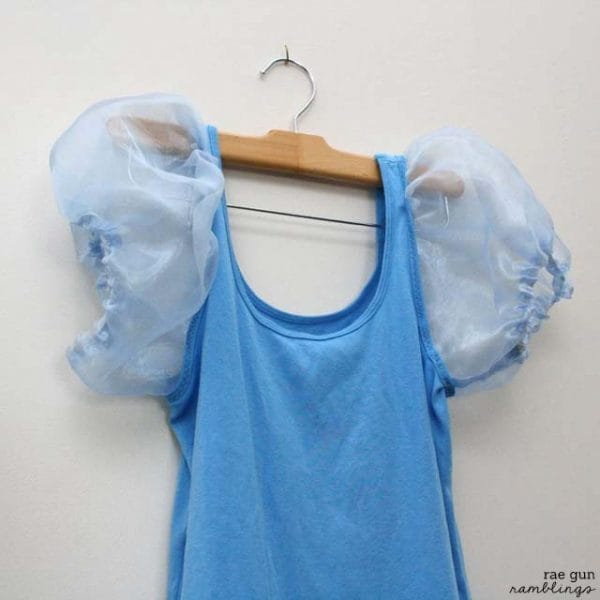 My Cinderella Shirt is a simple upcycled project. All you need is:
about 1/4 yard of sheer pale blue fabric
1/4 inch elastic (enough to go around both biceps)
light blue tank top
poofy sleeve pattern piece (or you can just freehand one like I did)
STEP by STEP Instructions for making a Cinderella Shirt
To make your own Cinderella top first start by cutting out your sleeve pieces. Either use a pattern or freehand one. You can see the basic sleeve shape in the picture above. Since it's poofy it doesn't have to be exact. If you have a sleeve pattern you can make it poofy just by lengthening the piece so the rounded part is extra long. If you look at my piece above each box on my table is 1 square inch.
Next iron under your straight edges twice to make a casing for the elastic and sew making sure to leave enough room to thread your elastic through.
Finish the rounded edge of your sleeve by serging or using a zig zag or overcast stitch on your sewing machine.
Run a row of basting stitches along the rounded edge of each sleeve piece which you'll use for gathering.
Cut your elastic so that it's about 1 inch longer than the circumference of your bicep.
Thread your elastic through the casing and sew the ends of the sleeve together forming a tube. I decided to make a french seam since the fabric is transparent and I didn't want the thread from serging to show through. You do this by enclosing the edge of the fabric from your original seam in another seam (like the pictures in the second row above). Here's a tutorial for sewing a french seam if you don't quite understand what I mean.
Next, pull your basting threads to gather and pin to your tank top. I just pin it under the edge. Note that while you sew your tank top will stretch a little so you don't want to gather so it's totally flush.
Finally, if you can adjust the pressure on your presser foot on your sewing machine set it on the lightest pressure that will minimize the stretching while you sew the sleeve in.
Sew your sleeve in with a zig save stitch. I recommend starting from the armpit so that if it stretches and you have a little bump of fabric it's no big deal since it's hidden under your arm.
Wear with princess pride!
Now you've got your own DIY Cinderella Shirt!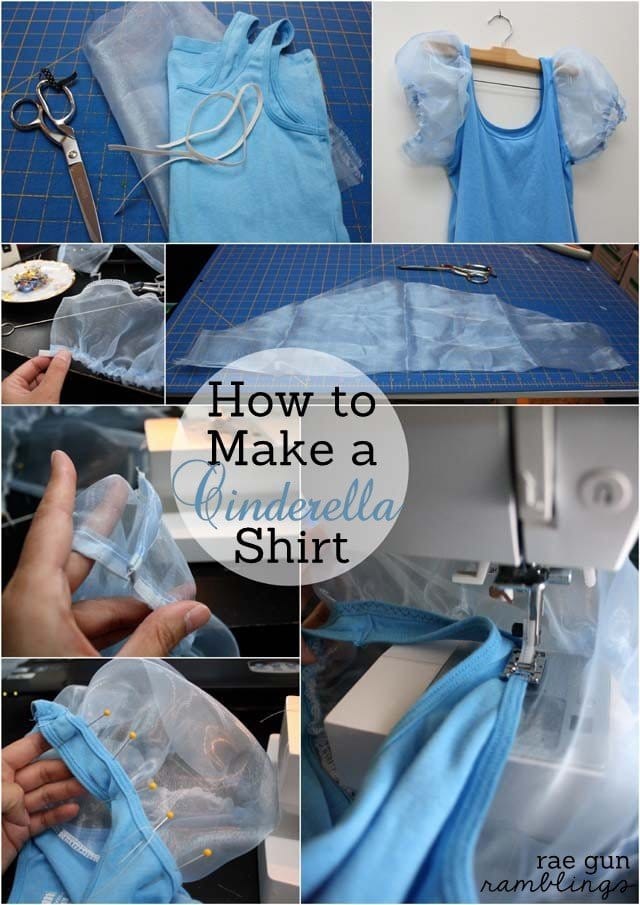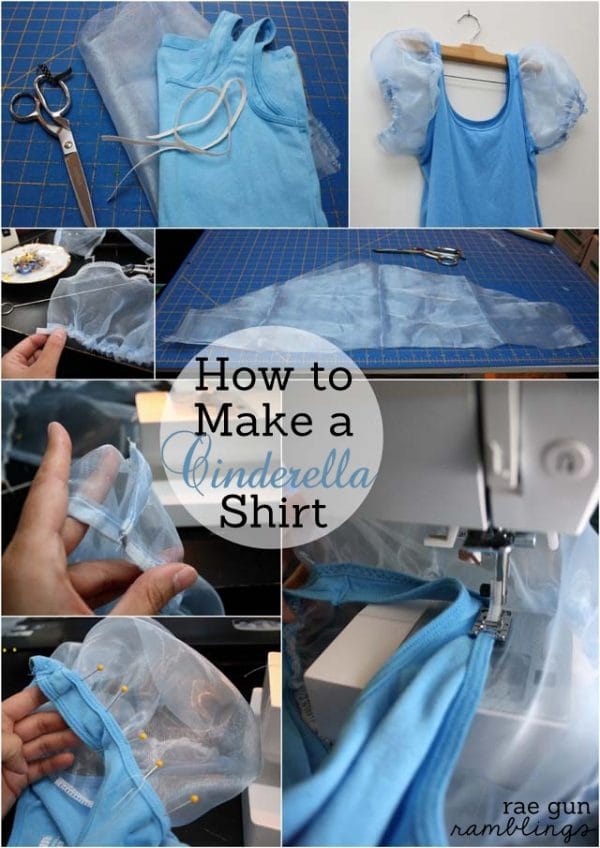 I hope you stop by my blog, Rae Gun Ramblings, and say hi. I'm kind of hooked on these upcycled princess shirts so make sure you follow me so you don't miss the next ones. Speaking of, who is your favorite princess? What princess top should I make next?
Let's connect! You can also find me hanging out here.
---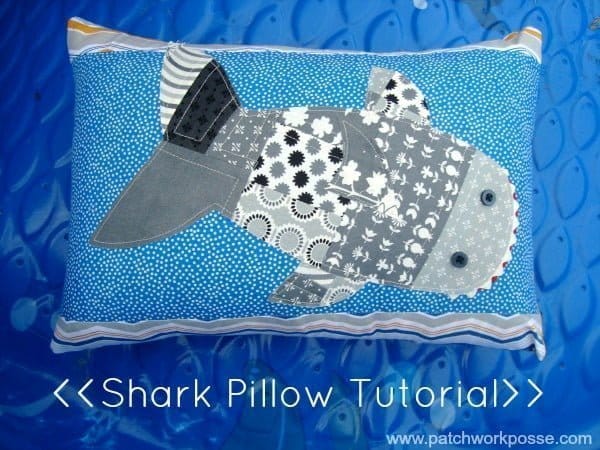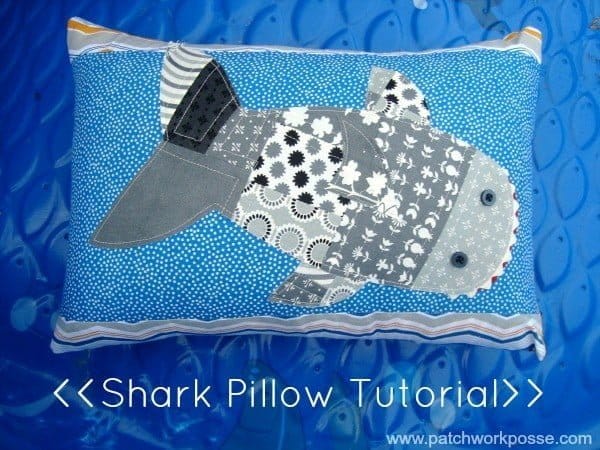 DIY Shark Pillow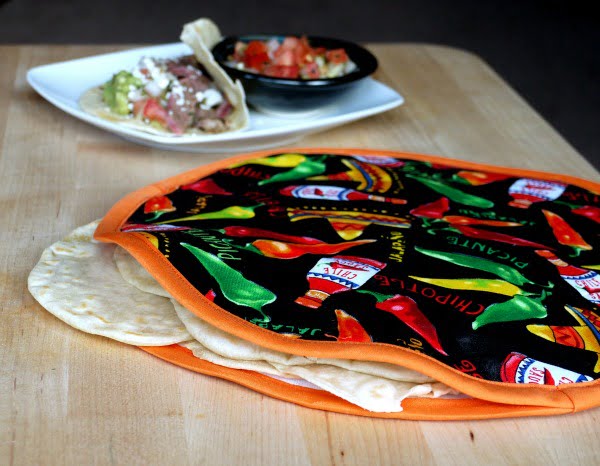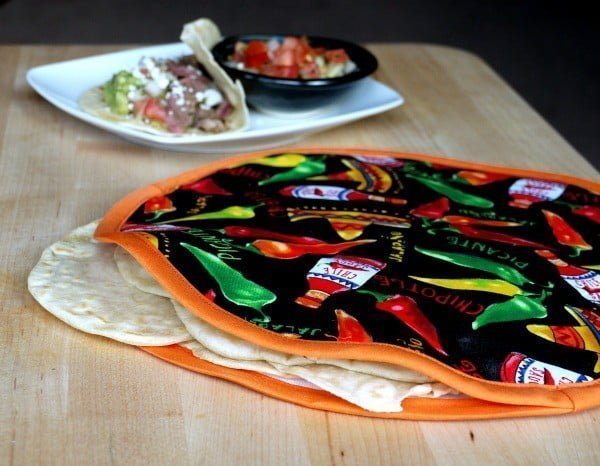 DIY Tortilla Warmer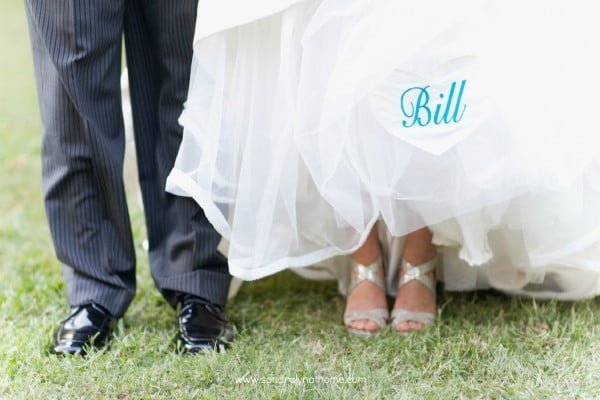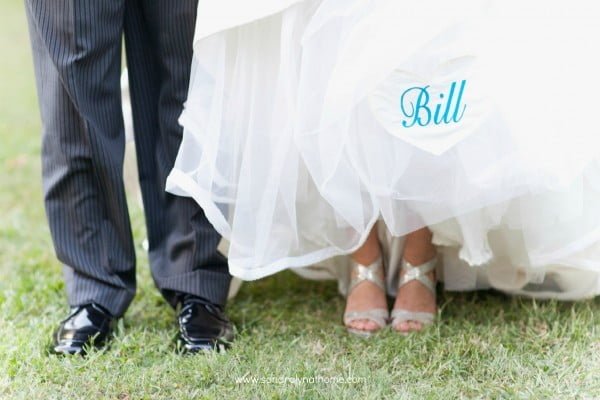 Wedding Dress Applique Keepsake