DIY Colorblock Clipboards are easy to make and create wall art that's functional! Being organized never looked so pretty!
Lowe's asked me a bit ago if I had any ideas for a colorblock project as one of the bloggers for the Lowe's Creative Ideas. and it just so happened that I did!
I've been giving my office a much needed makeover and knew that I wanted to make DIY Colorblock Clipboards. They look attractive on my DIY Memo board, as well as being functional. I love it when items have more than one purpose!
DIY Colorblock Clipboards

Like most my projects, I didn't really have a plan. After not being able to find the exact clipboards I had in mind……you know, the ones with a more vintage clip, I settled for the ones I found at Target.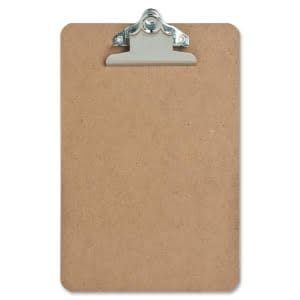 I then headed to Lowes and shopped the Valspar sample jars and was thrilled to find 3 colors that were the perfect blend for the colors used in my office. I chose Thistle Seed (creamy white), Lafonda Teal (turquoise) and LaFonda Wild West Green (olive green), all in a satin finish. These sample jars can often be found on sale, and I love the size for small projects.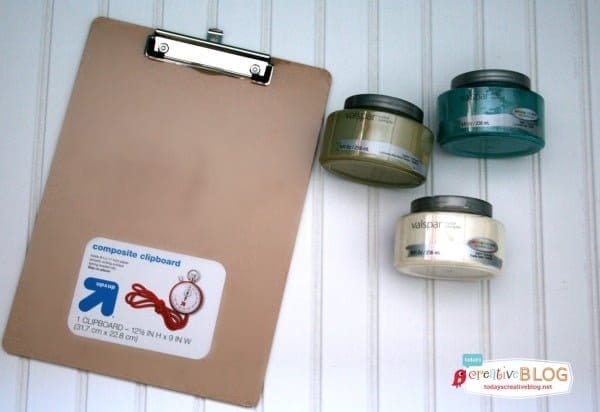 How to Paint Colorblock Clipboards
Supplies needed:
Clipboards
Paint (acrylic paints would also work)
Paint Brushes
Ruler – I eyeball everything, but a ruler could come in handy.
I grabbed my painters tape and started taping off each clipboard in designs I thought would look cool. In hindsight, I probably could have planned it better, but I'm happy with them and they all blend together nicely.
When taping, really press the edges down to prevent any paint bleeding underneath the paint. Because, you KNOW that will make you cranky.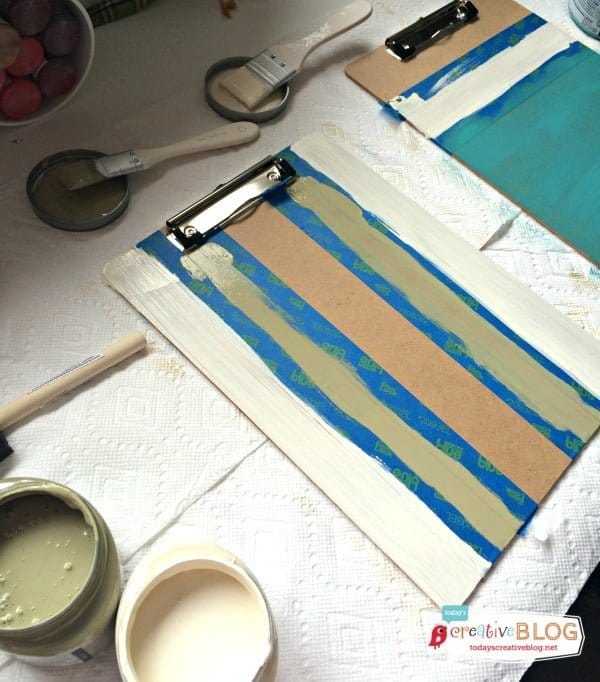 It helped to have 2 paint brushes for each color, a larger one for the wide stripes and a smaller one for the thin stripes.
Each clipboard took at least 2 coats of paint. It will be hard not to pull the tape off right away, but wait until the second coat is at least 80% dry.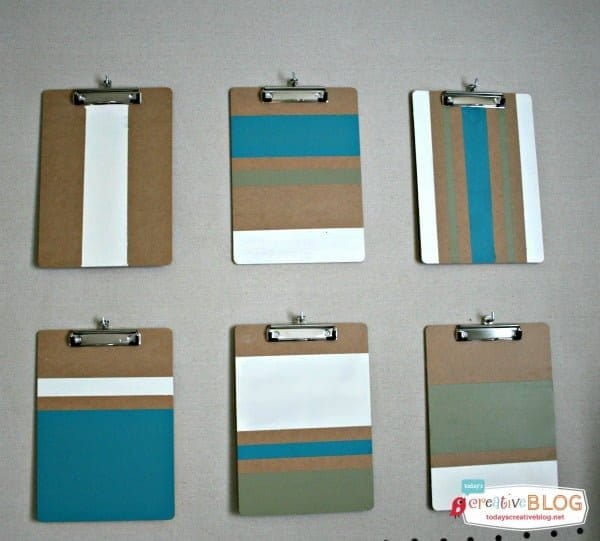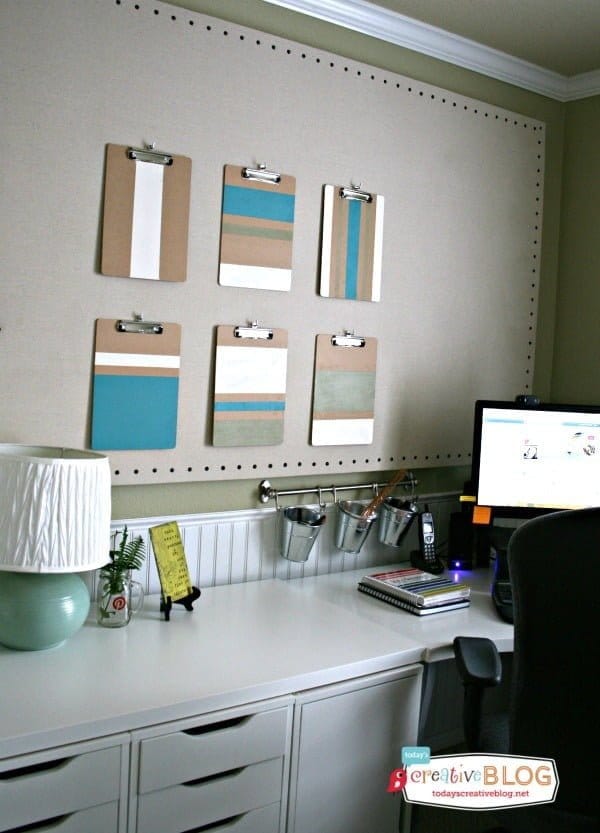 I'm planning on using these to post ideas, campaign guidelines and reminders, but for now my 2015 Printable Calendar is looking pretty cute. It's also been pretty handy to have a quick 6 month view of the year.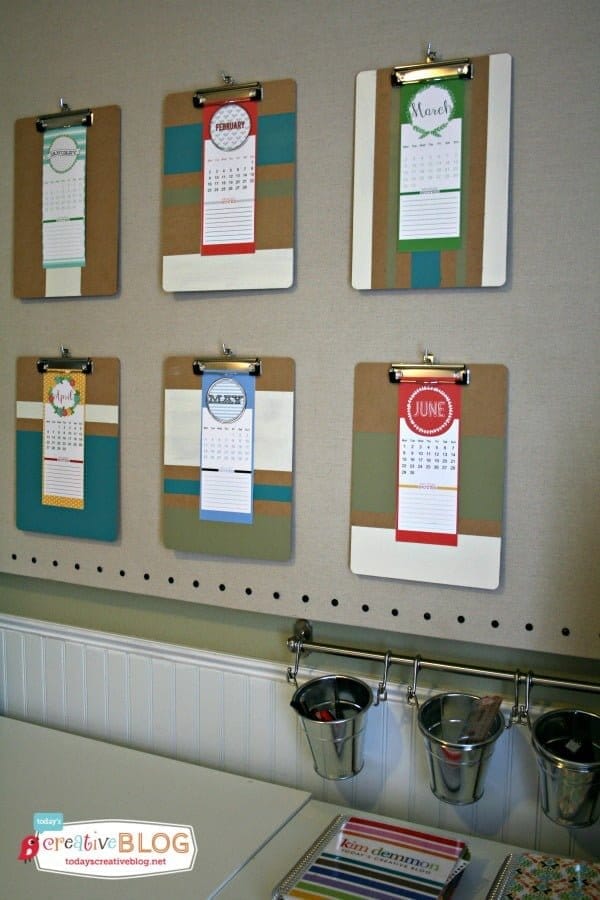 You can get this calendar for free when you subscribe to TCB's email list. Fill out the orange bar at the top of my website to become a subscriber.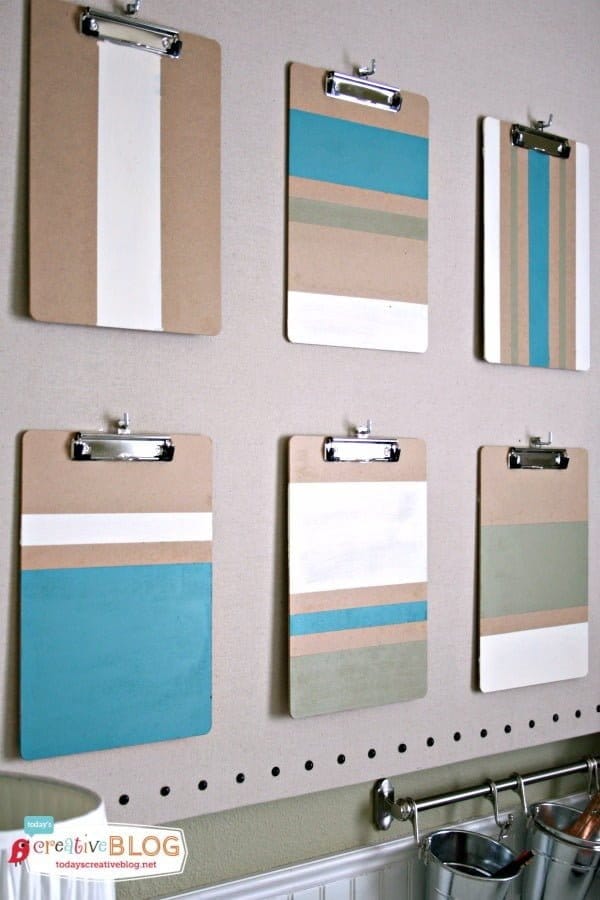 One of these days, I'll share my full office with you and all the practical ideas and changes you can do yourself, but for now you can get started on these DIY Colorblock Clipboards.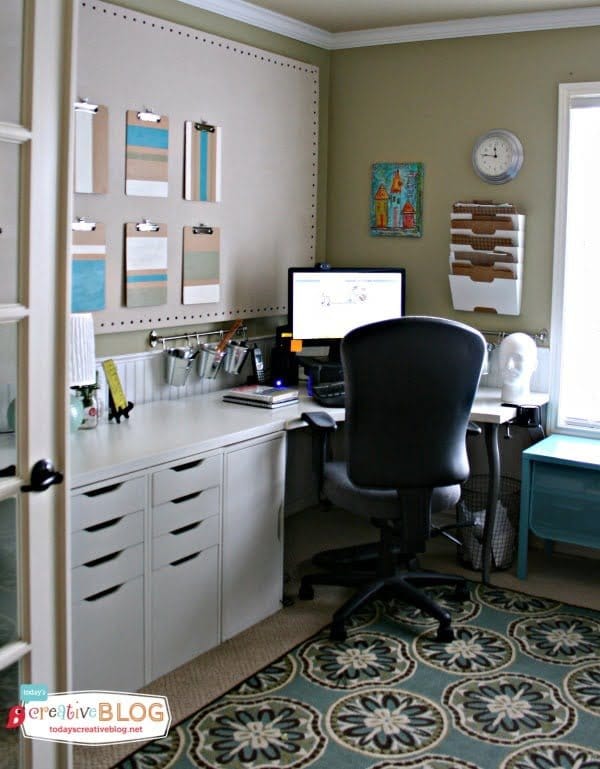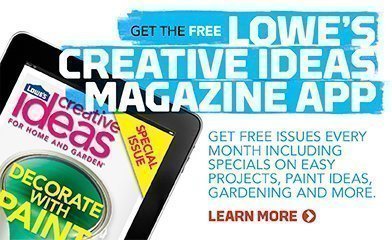 For more Home DIY projects.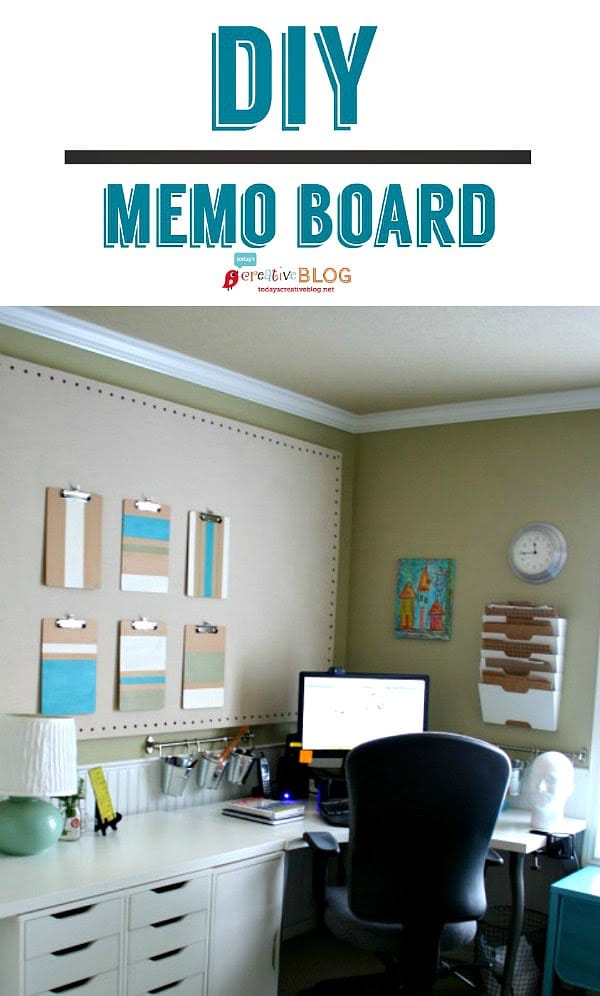 Disclosure: As one of the Lowe's Creative Ideas Bloggers, we are compensated for our time. All opinions and ideas are 100% mine.