You are going to love making these DIY Confetti Valentine's Day Cake Toppers from Creative Contributor Colleen at Lemon Thistle. Perfect for any special dessert you plan on making (like my Chocolate Mayonnaise Cake) or even buying. They even match my Confetti Painted Heart Mugs! Time to get crafty!
DIY Confetti Valentine's Day Cake Toppers
Hello, friends! Colleen here from Lemon Thistle (home to DIY, Parties, Home Decor, Printables and Babies) and today I'm excited to bring you a super simple DIY for Valentine's Day! Also, don't miss my easy DIY Valentines Day Place cards.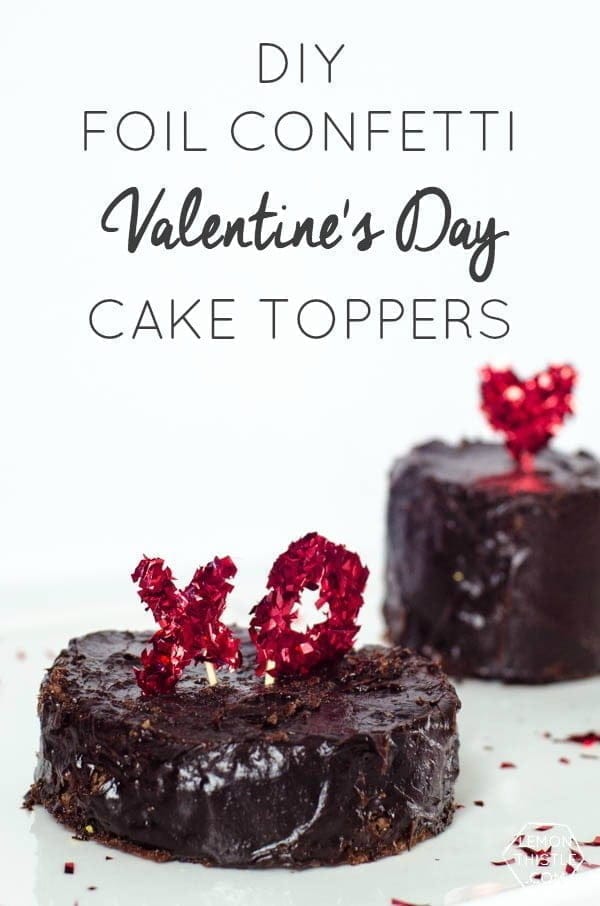 I've said before that Valentine's Day may not be the biggest/best holiday, but it's most definitely the cutest! These cake toppers can dress up any little cupcake or cake for the occasion- and the best part? They're dead simple (and don't break the bank).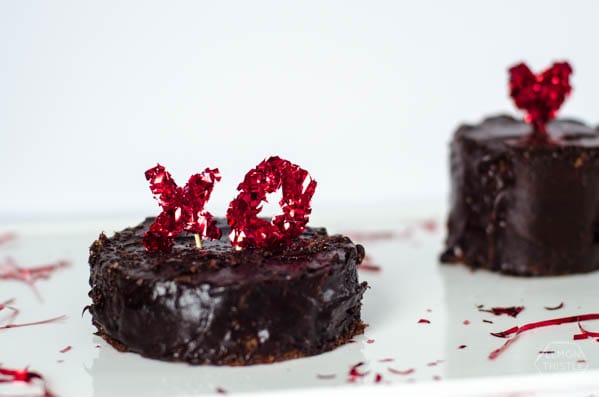 How to Make a Valentine Cake Topper
Supply List – Here's what you'll need to make your own:
Red Foil Confetti (Or Foil Shreds)
Hot Glue Gun and lots of Glue Sticks
Your Design
Cake (because what fun is a cake topper without the goods?)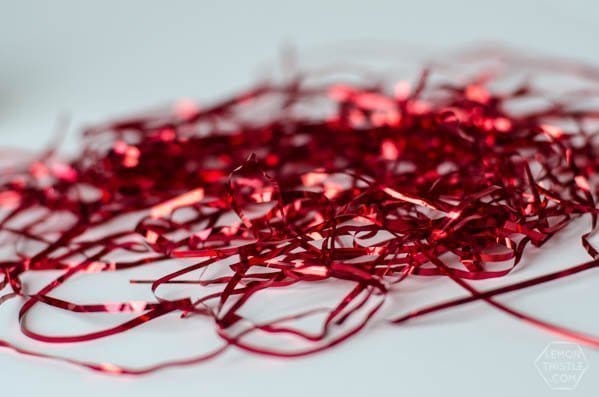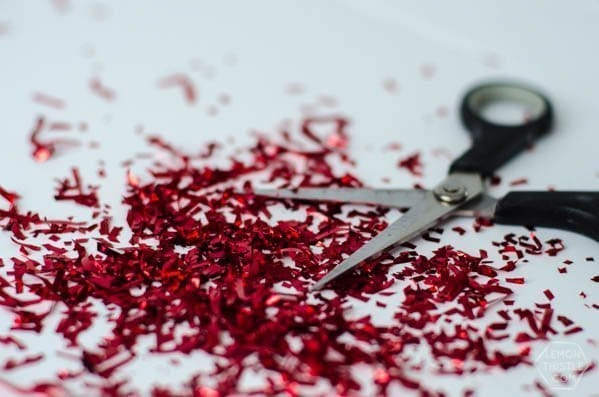 Start by drawing (or printing) out your design. I decided on a simple heart and 'XO'. You can't get any more 'Valentine's' than that! If you were lucky enough to find red foil confetti, you can skip this step. I looked everywhere with no luck, then the afternoon after I finished making these with foil shreds… I spotted red foil confetti in the Dollar Store a few blocks away from me (it always works this way, doesn't it?). So if you get foil shreds (pictured above) take some scissors and get to snippin'. I cut a handful into confetti sized pieces, you don't really need to do as much as you think!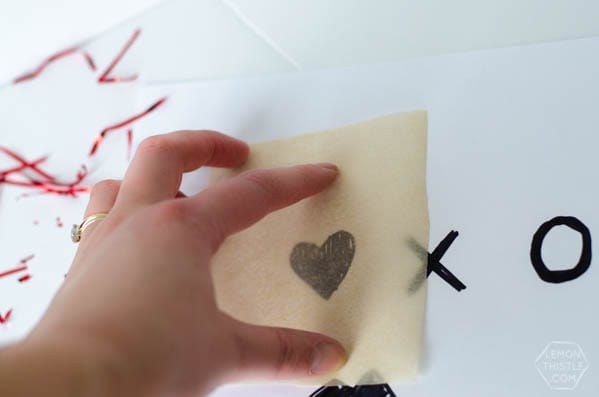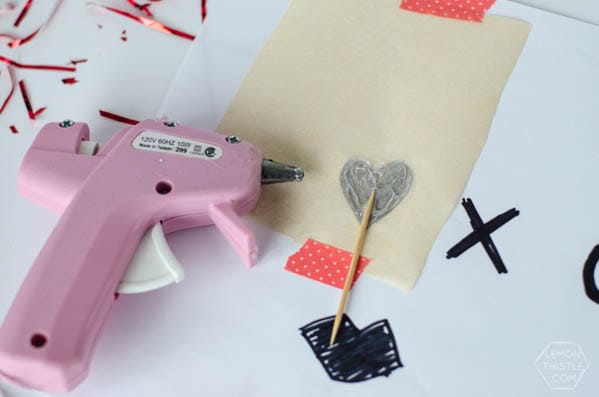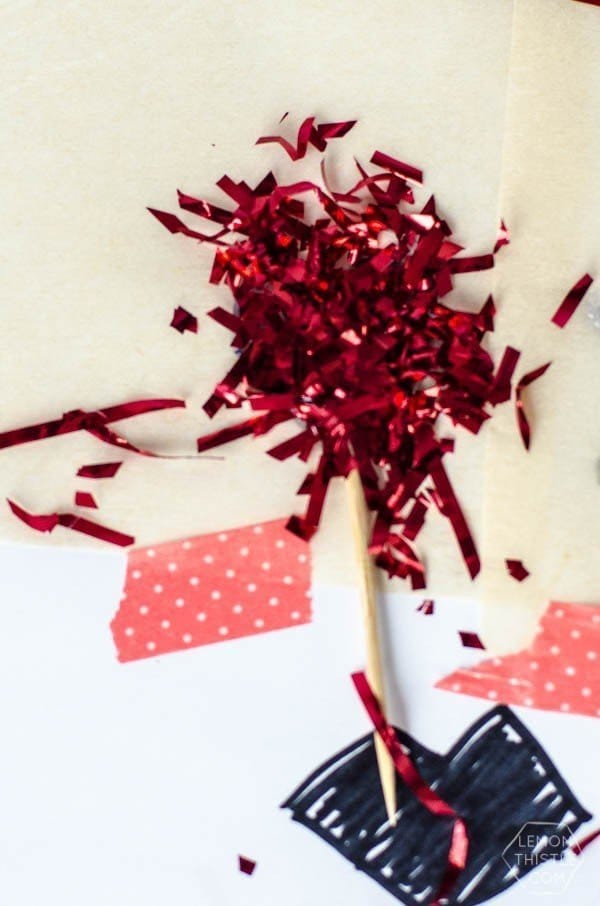 Tape parchment paper over top of your design. Then, use hot glue and colour over your design. Parchment is great because hot glue comes right off of it when it's dry (wax paper doesn't work)! Before your glue dries, put a toothpick in where your topper will stick into the cake. Make sure to leave enough of the toothpick in the design so it's stable. When it's cooled, go over the design again with hot glue and immediately sprinkle your confetti over top. Use your fingers to gently push the confetti into the hot glue before letting cool/dry.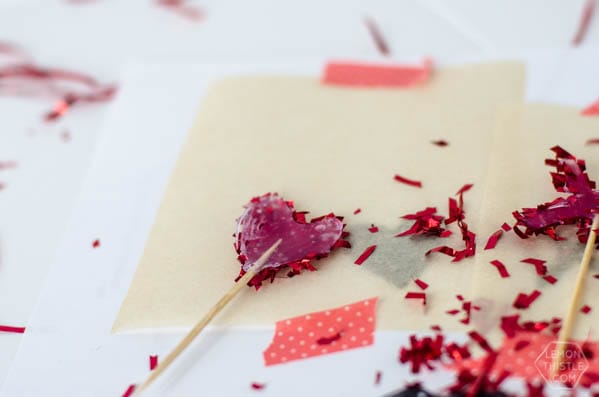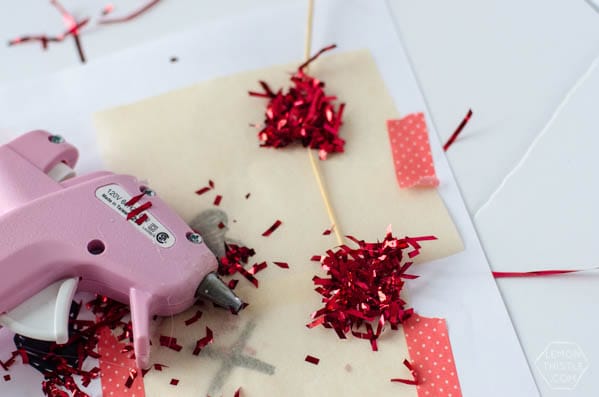 When it's cooled and hardened, flip it over. Go ahead with your hot glue and colour over the design again. I like to hold the topper in my hand using the toothpick for this step. Sprinkle confetti over and gently press in with your fingers before letting cool. When it's cool it will look a bit crazy, the outlines unclear. This is especially true if you are using larger confetti or pieces of the foil shreds. Use your scissors and cut around the outline, trimming off excess so the design is clearly recognizable.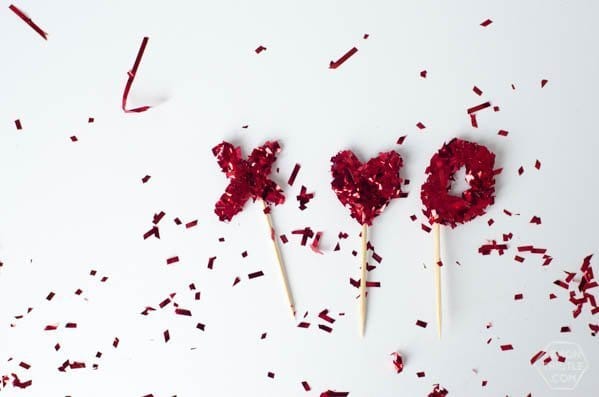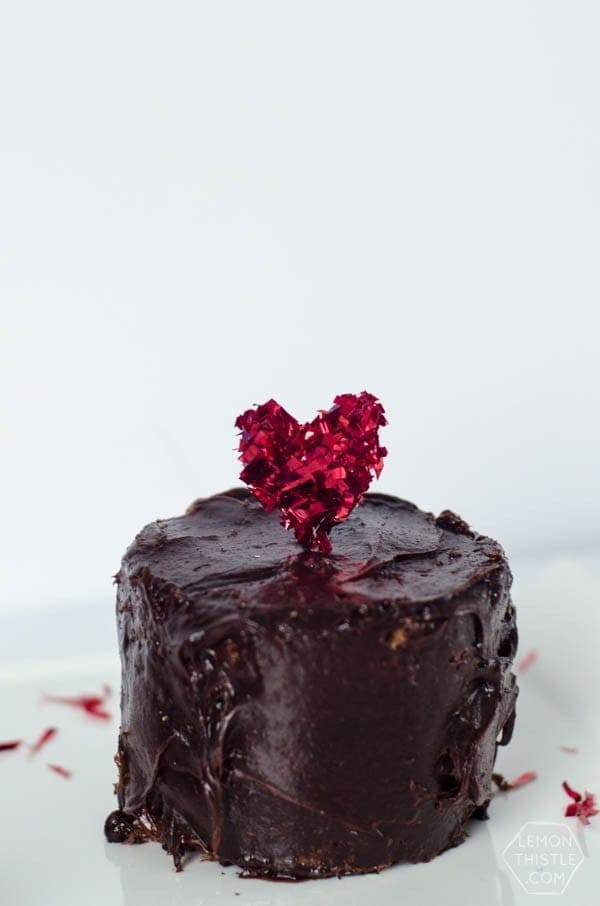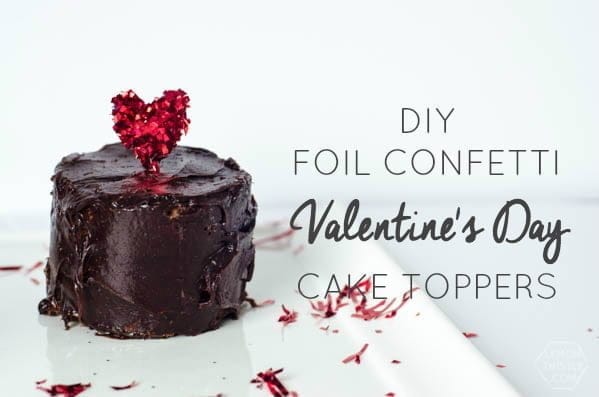 That's all there is to it! So quick and simple- and I love the impact they have. You could pretty much do any design with these little guys- not just Valentine's themed! I'm sure a shamrock would look stunning for St. Patrick's Day! Oh, and can I let you in on a secret before I go? These mini cakes are not only adorable but the quickest thing to make. I've been living off of microwave mug cakes since I discovered them. Google them… they're the greatest!

More Creative Ideas from Colleen: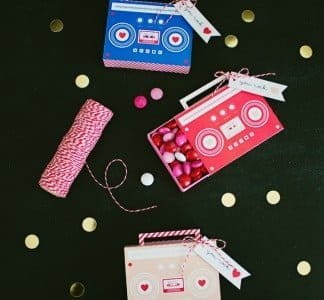 Boom Box Printable Valentines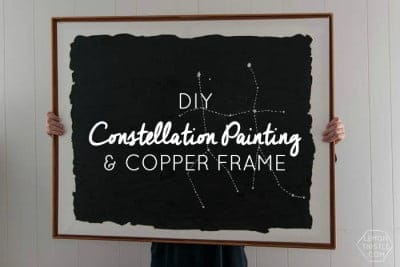 Disclosure: Supply List links contain affiliate links. This costs you nothing extra, but if you did purchase after clicking, it only means I will receive a very small %.