You are going to LOVE this DIY Designer Cardboard Letters Tutorial! Using large cardboard letters, and patterned scrapbook paper, you'll be able to create marquee like letters without the lights.
Today, I have Heather from Whipperberry guest posting today who stuns me weekly with her talent! Today she's sharing how to make DIY Designer Letters. After you make them, head to her site to learn how she makes them into light up Marquee letters! Enjoy!!!
You may also enjoy this DIY Number Wall Art too!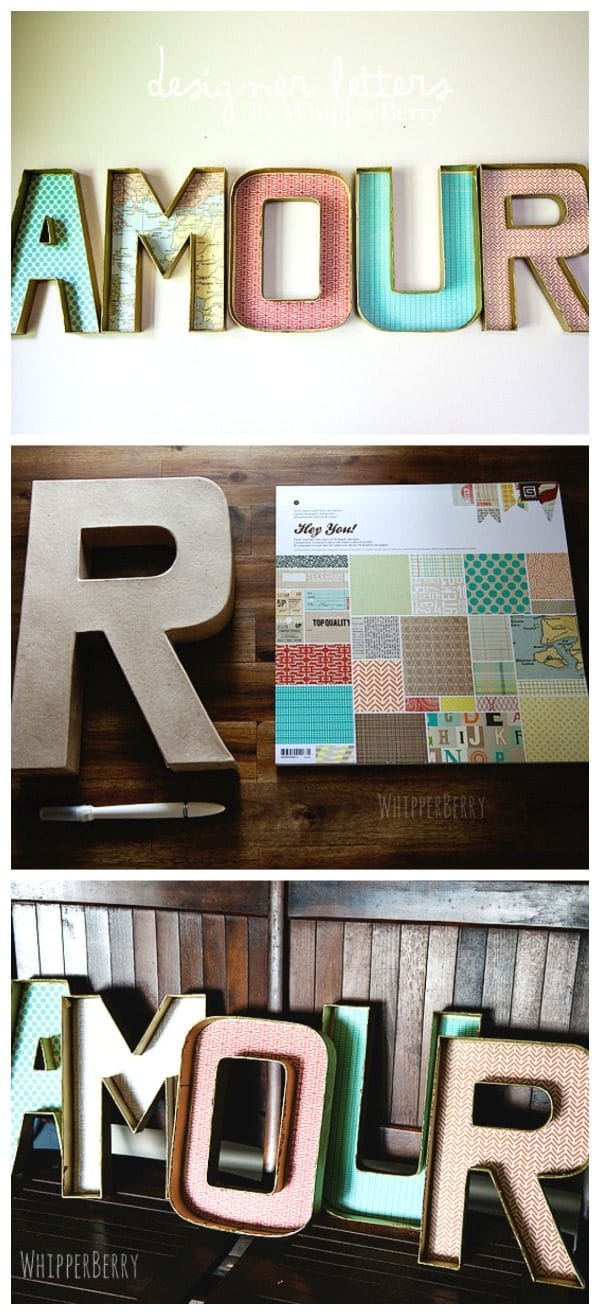 I just adore Kim and everything that she does. She is one talented lady who is a BLAST to hang out with. She truly inspires me every day!
Today I'm sharing part one of my Designer Letters project… See part TWO!
DIY Designer Cardboard Letters
I love decorating with words and to be able to create your own with your own flair is fabulous. Not only that, but it's the fraction of the cost of, let say… buying stylish letters at Anthropologie. Plus, you have total control over what your letters look like and what they say. A few years ago we had the wonderful opportunity to take our girls to Paris and since then, they have all been in love with the word Amour. So, it's a perfect word to decorate our house. The nice thing is that with this project, YOU get to pick the word that has meaning for you and your family.
How to Make Designer Cardboard Letters

Supplies Needed
Affiliate links for products listed are for your convenience only. This costs you nothing extra. If you happen to purchase anything as a result of clicking, TCL will receive a small percentage. Thank you for your support. This allows me to continue to offer you free content.
Instructions
Take your craft knife and carefully remove the top of the letter.
It looks like it's hard, but it's really quite easy, so don't be intimidated.
Once you have the top removed, clean up the edges a bit and spray paint the letters with the gold paint. Next, take the top of the letter and use it to trace the shape of the letter onto the scrapbook paper.
Cut the paper a little bit smaller than the actual letter that you traced, that way it will fit into the letter form. Use your glue or double-sided tape to secure the paper into the letter form.
That's about it… You now have some very stylish DIY Designer Cardboard Letters that will look fabulous anywhere in your home!
Now, this is just part one for this project… Come on over to WhipperBerry to see how I add lights to these letters to turn them into stylish Marquee Letters for an even bigger POP!
Here are few more goodies from WhipperBerry that you may like.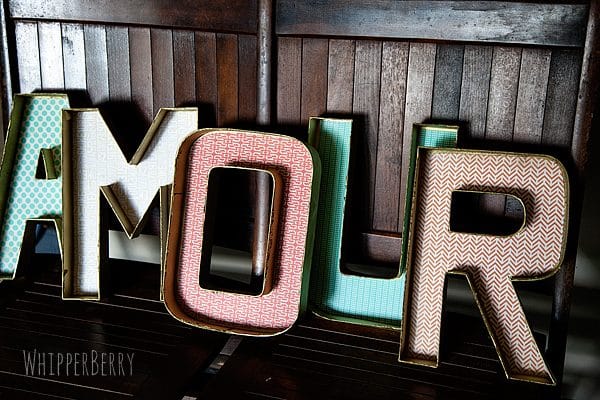 Thanks, Kim for inviting me over to play today! I hope you are all having a fabulous SUMMER!!
---
DIY Decorating Ideas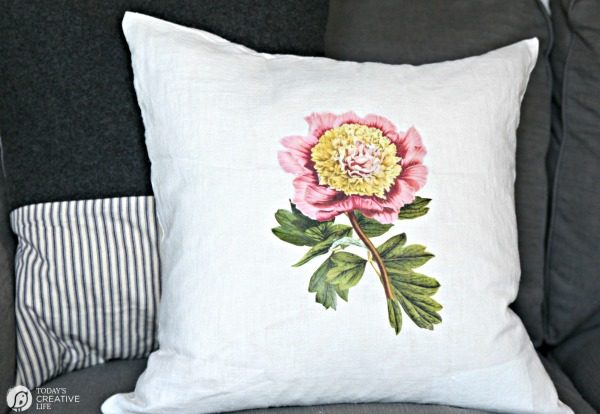 DIY Home Decor with Iron-on Transfers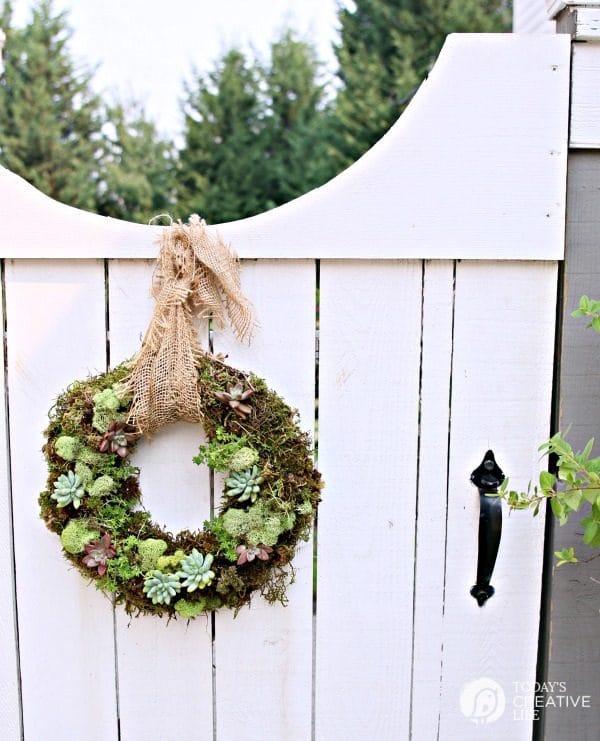 How to Make a Succulent Wreath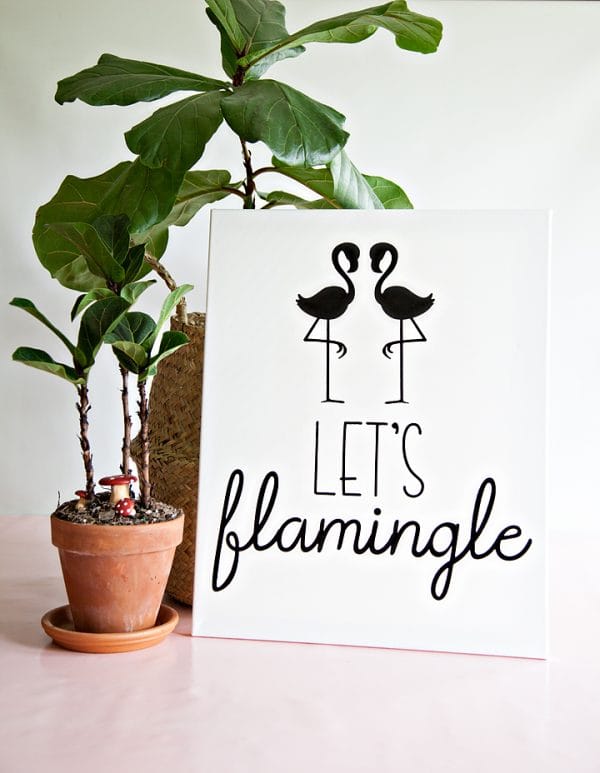 DIY Flamingo Wall Art