You guys are going to adore one of my newest Creative Contributors! Iris Nacole is joining the Today's Creative Life team and I'm so excited! Her first project is this Cricut DIY Designer Mug! So perfect for an easy gift, or just for yourself. It reminds me a bit of my DIY Confetti painted heart mugs. Be sure to visit her site for a fresh take on inspiration! More Cricut craft ideas here.
---
DIY Designer Mug – Cricut Craft Ideas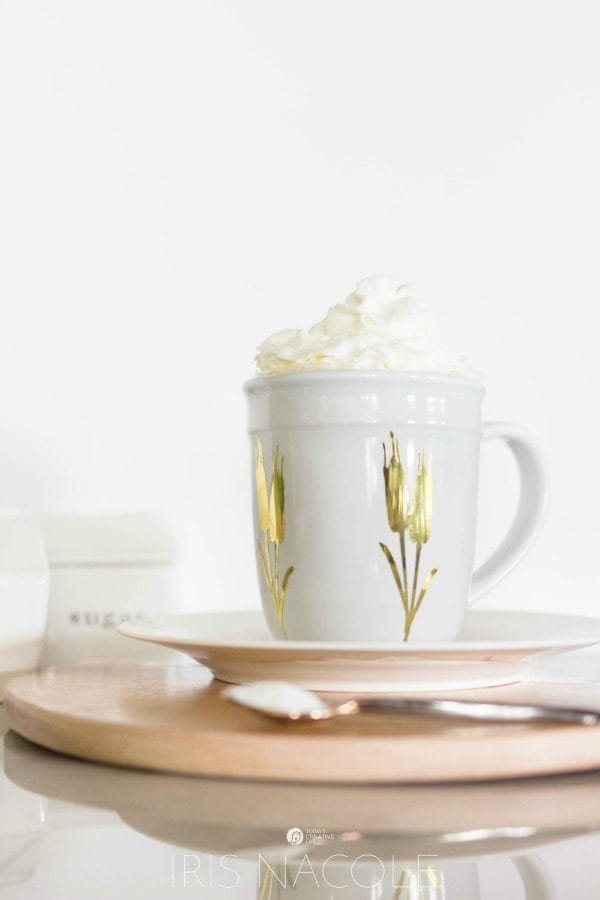 Hi there! I'm Iris, of the blog Iris Nacole. I'm here at TCL today to share a simple fall inspired tutorial with y'all. I got the idea while standing in line to check out at one of my favorite retail home stores, where of course you have POP merchandise at your fingertips while you wait. Sneaky stores! More often than not, they have a huge selection of the most perfect coffee mugs, and somehow I've managed to keep myself from indulging in them only because I knew I could make one of my own one day.

Looks like today is that day! I recently purchased my first Cricut machine, the Cricut Explore Air™, and let me tell you friends, it's a dream come true for me! The first project that came to mind to create on my own was this beautiful gold foil coffee mug. Since the world around me is quickly transitioning into fall, something fall related seemed appropriate. I tinkered around with a few different designs before coming up with this simple idea. Using this wheat image from the Cricut Design Studio, I was able to complete my project rather quickly. I love the outcome, and hope you do too! Here's how you can make your own!
DIY Designer Mug Supply List:
Affiliate links for supplies are for your convenience and cost you nothing extra. If you decide to purchase, TCL will receive a very small % in return. Thank you for your support.
Cricut Wheat Image – Found in the Cricut Design Space
Cricut Adhesive Foil
Cricut Transfer Tape
Cricut Basic Tool Set
Cricut Explore Air™ Machine + EVERYTHING Starter Set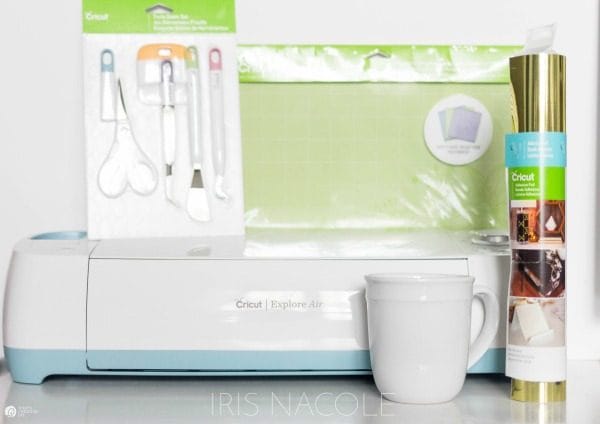 Make sure all your materials are on hand, and this project will fly by!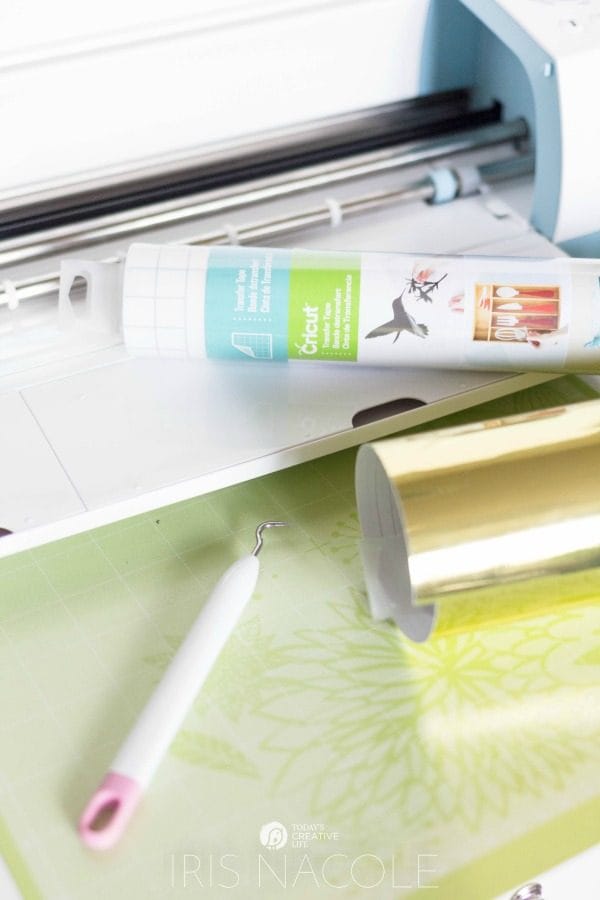 How to Make your own DIY Designer Mug
Let's get started!
Open up this project to get the image.
Place your gold foil adhesive onto your cutting mat, load it into the machine and print.
Remove the cut out images from the foil.
Transfer the images to your mug using transfer tape.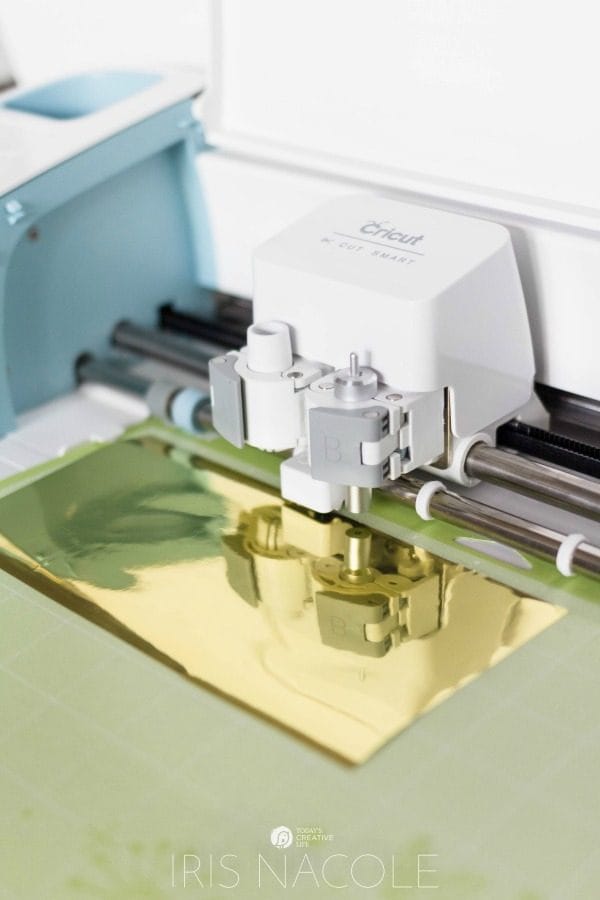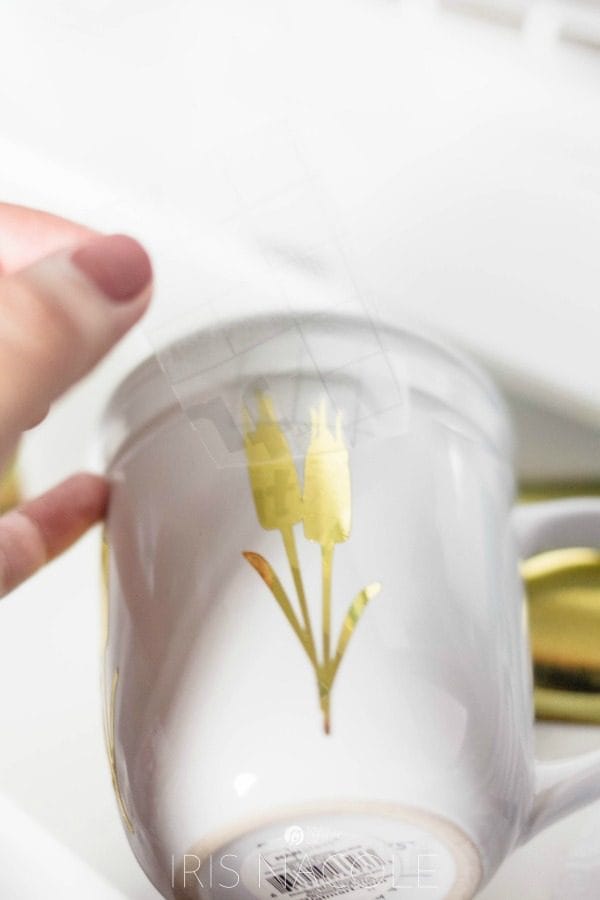 Super simple! I'm thinking this mug would be a great gift for friends or family members, and since you're making it yourself, why not make one to keep too! I hope you do!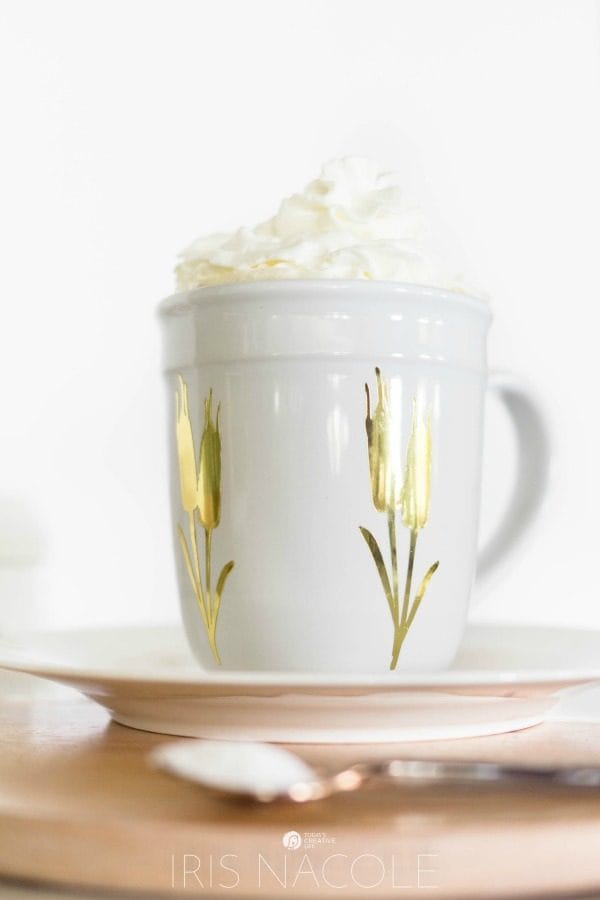 *Care Instructions: Hand Wash, Not Microwavable Safe*
Since we're just getting to know each other, I'd love for you to visit my blog at IrisNacole.com to see more of my projects and decorating ideas. Until next time friends!
---
Find more Inspiration here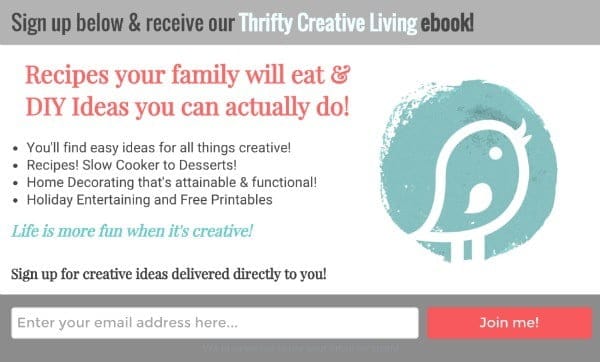 Follow me
Facebook | Pinterest | Instagram | Twitter
---