While I'm away, you are all in for such a treat with all the guest bloggers I have lined up. Such great stuff! This DIY Easy Watermelon Slice Pouch Free Stencil from Minted Strawberry is so dang cute! This watermelon stenciled image is on trend and will become your favorite pouch. It matches this DIY Watermelon Utensil holder too.
---
Hello everyone! I'm so happy to be here guest-posting on Today's Creative Life. I'm Aki and I blog at Minted Strawberry. I love making my own jewelry and accessories and therefore I share a lot of jewelry, fashion and accessory DIYs on my blog. I also graphic design and occasionally share free printables to download. I hope you'll visit me in my little corner of the interwebs! I created this simple diy easy watermelon slice pouch free stencil to be used any way you'd like.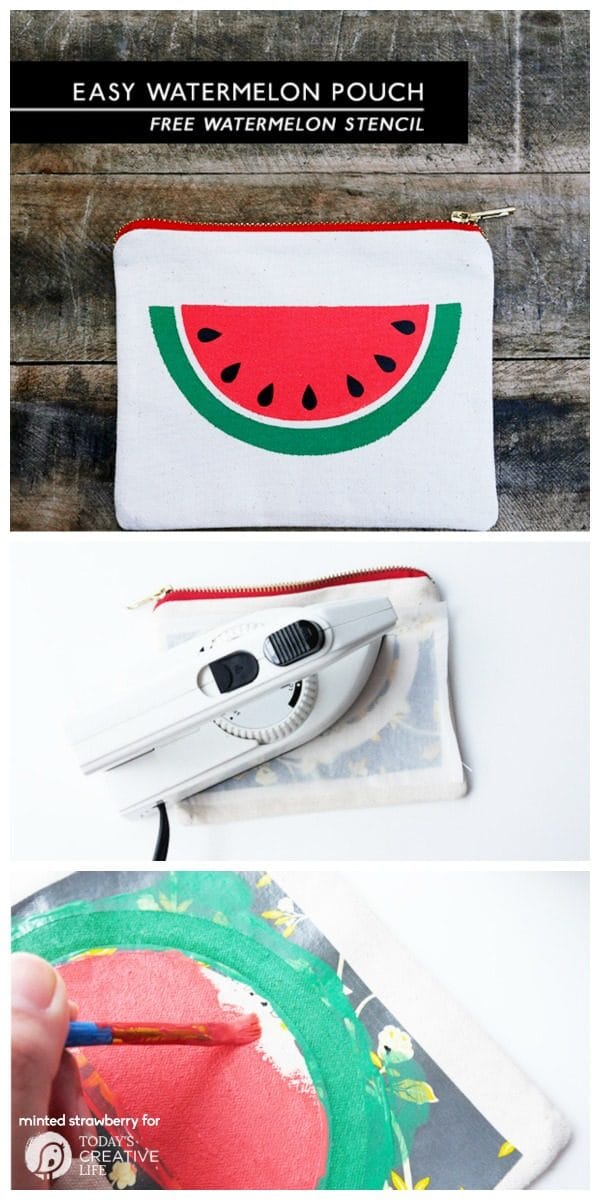 DIY Easy Watermelon Slice Pouch Free Stencil
When I think of summer, I think of watermelons. It's just what symbolizes summer for me – so naturally, for the
Celebrate Summer series
, I decided to make an easy diy watermelon slice pouch with a really simple watermelon slice graphic. It's a perfect pouch to store your sunnies, or your make-up stuff, or even some snacks.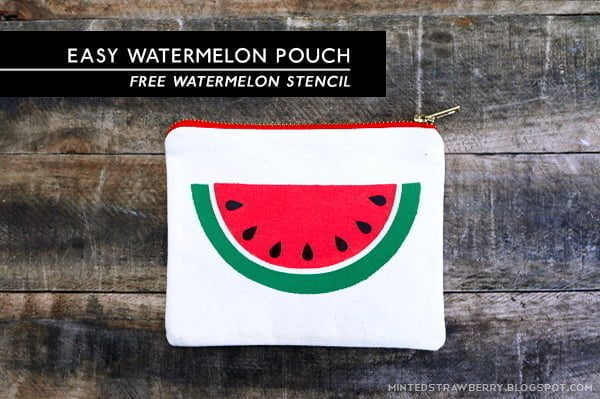 How To Make a Watermelon Slice Pouch
Supplies: Affiliate links are provided for your convenience.
Ready-made pouch
Template – mine is available for download in this post
Heat Transfer Vinyl in black (optional)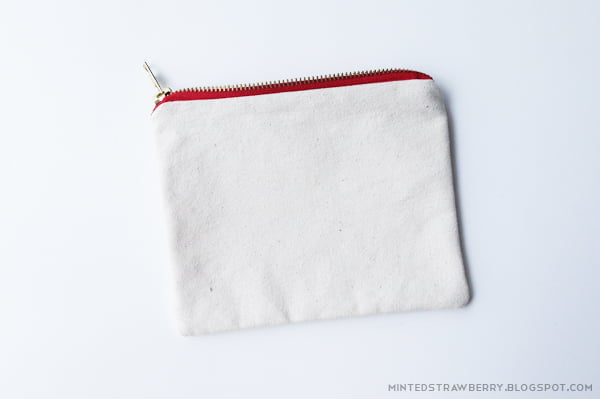 Start with a ready-made pouch or make your own. It's so easy to make your own – there are a ton of tutorials on the web to show you how.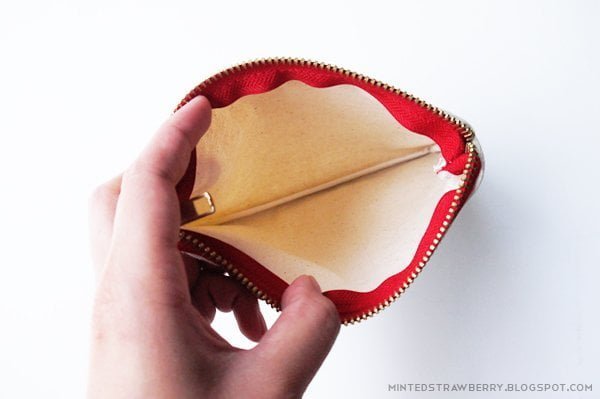 I made my own using canvas fabric – it's unlined but finished inside with piping, see?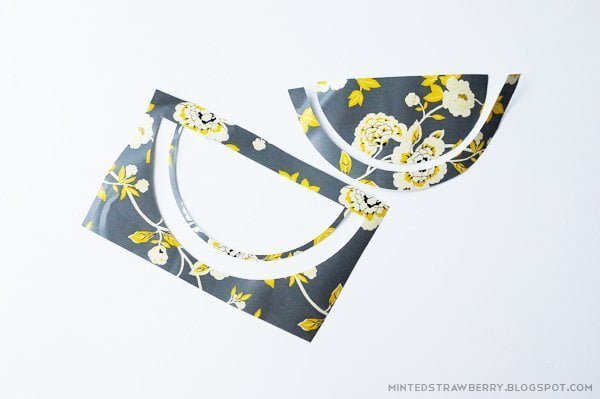 Resize it in proportion to your pouch and cut it out on contact paper / stencil vinyl using a die-cutter or manually. It's really easy to cut. 🙂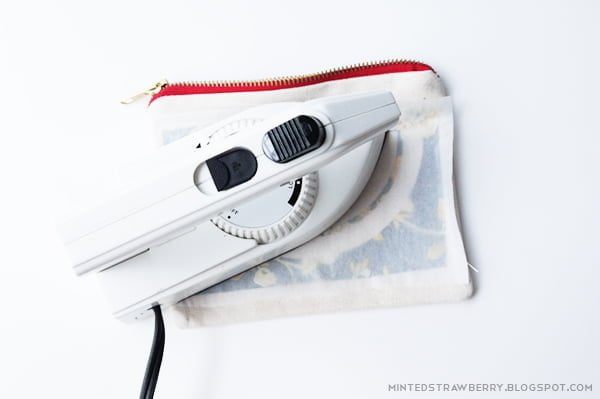 Adhere onto your pouch and iron it down to lessen the chances of paint bleeding under your stencil. Make sure to use paper between your iron and stencil when ironing, or else it'll curl up and will be unusable.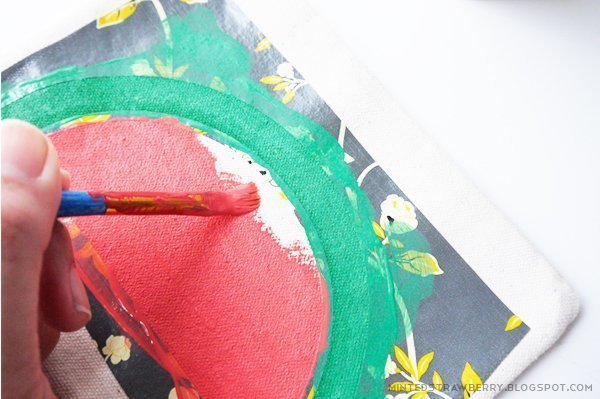 Paint the outer circle green, and the inner half-circle red. Be careful around the edges – I used a paintbrush to fill mine in – wait for that to dry and peel your stencil off.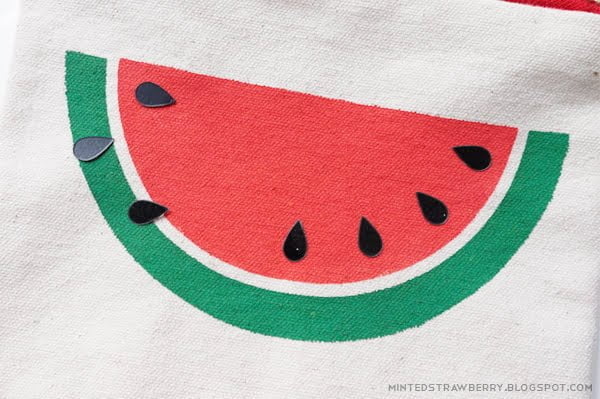 Cut some black seeds from heat transfer vinyl, position that onto your watermelon and iron it on. Alternatively, you can cut out another template (with the seeds on) and paint the black seeds on or just paint it free-handed. Iron over your design (using parchment paper in between the iron and your design to protect it) to heat-set it and you are done!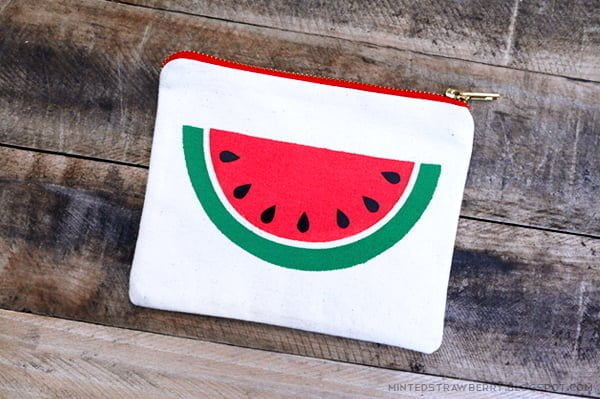 I am so ecstatic about how it turned out! So much so that I feel like making a matching bag for it. You have the option of filling in the line in between the red and the green with white, but I skipped that part since I loved how this looked.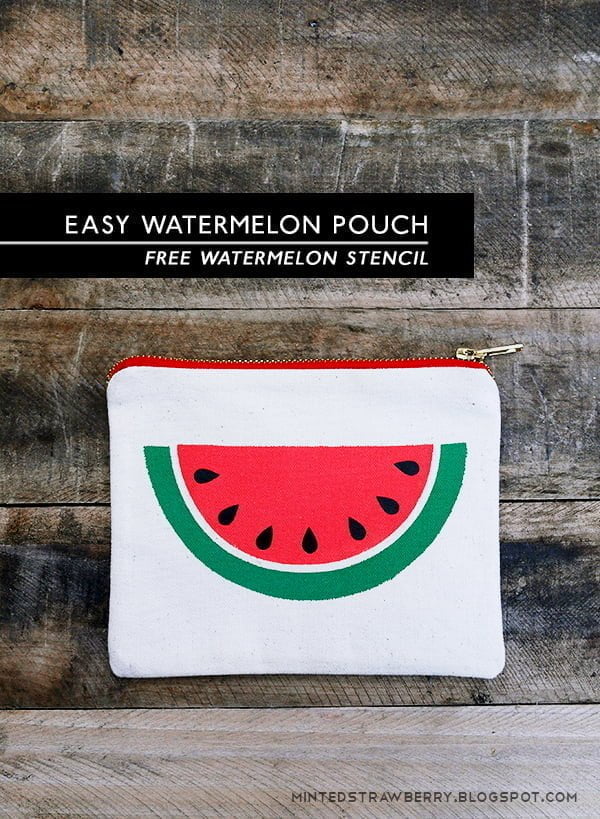 I hope I inspired you to make your own watermelon pouch… or bag 🙂 Check out these other projects I've shared recently:
Have a great day! Find me on: