While I'm away attending and speaking at the BlogHer Conference (who's idea was that anyway?) I've got an amazing team of bloggers who are willing to hold down the fort! Today's Post: DIY Emergency Picnic Kit by Jenni at A Well Crafted Party has the cutest idea with a free printable! Great for gifts too! Jenni shared her DIY Sunscreen Station a few weeks ago and it was a hit!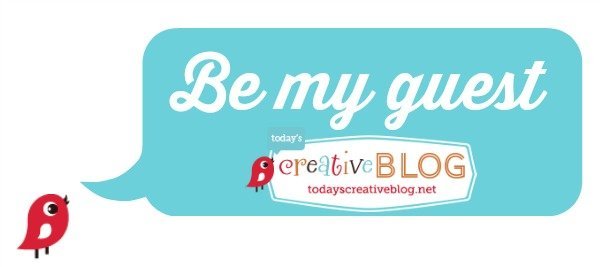 ---
DIY Emergency Picnic Kit & FREE Printable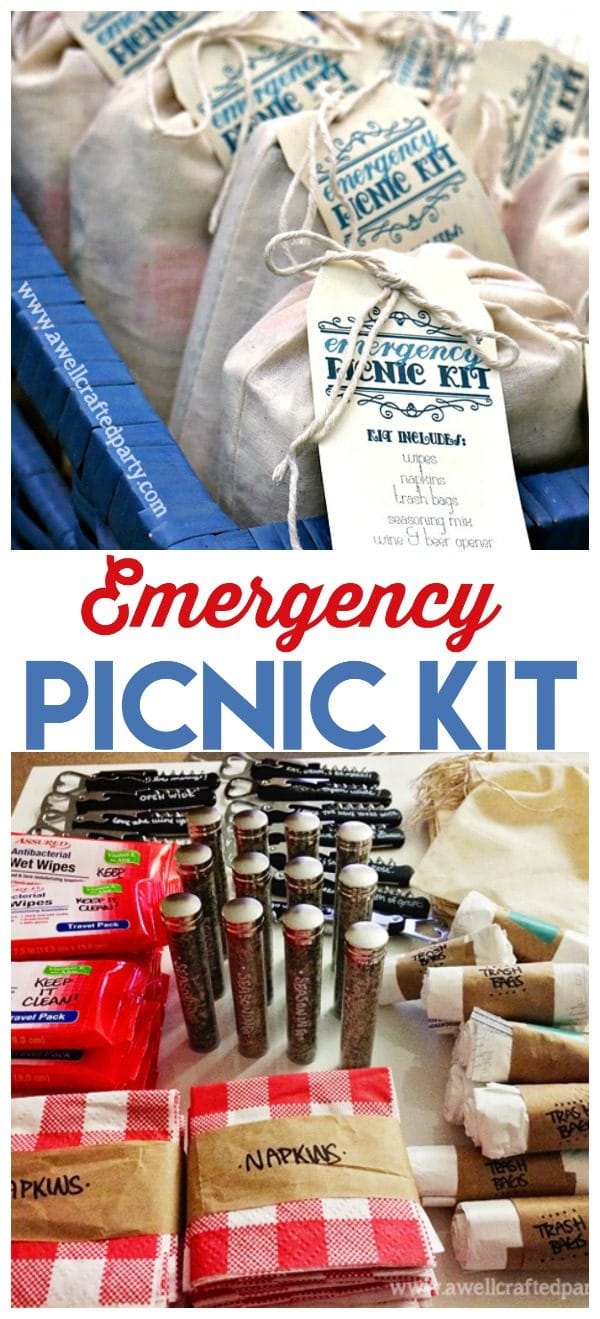 Hello, It's Jenni from A Well Crafted Party back again! I'm happy to be guest posting again here on Today's Creative Blog while Kim is out sharing her blogging knowledge at BlogHer. You may remember me stopping by a short while ago with my DIY Sunscreen Reminder Station. Today I'm back with another Summer-centric DIY project…. a DIY Emergency Picnic Kit!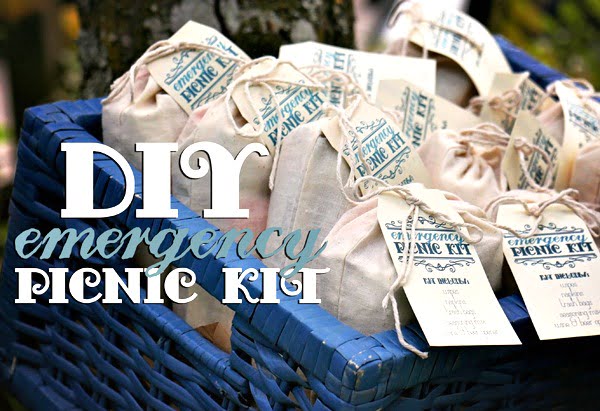 All Summer long I am looking for an excuse to picnic. I enjoy creating new fun picnic recipes and heading out to relax for the day out in a park, on the beach, or in the middle of nowhere. Impromptu picnics are even better for me than planned out elaborate ones. So, when we planned a picnic theme for my husband's recent birthday I knew I wanted to make little picnic kits that guests could keep in their car ready for their next impromptu picnic.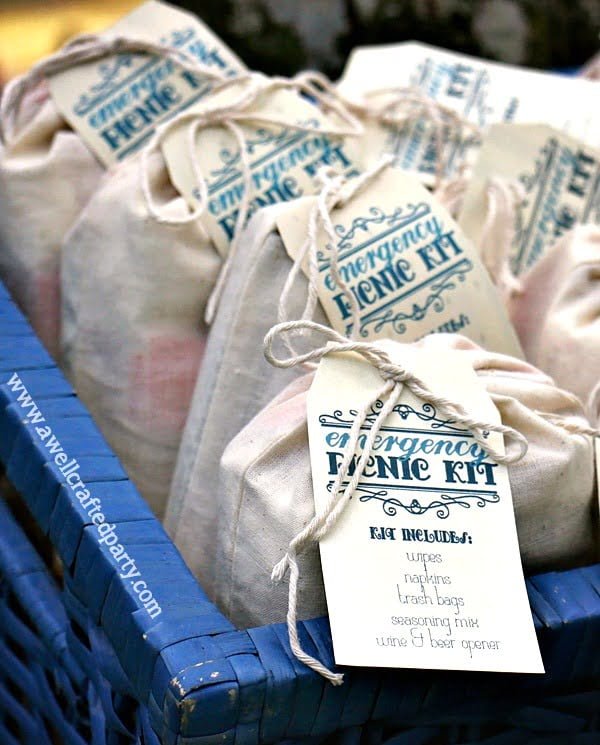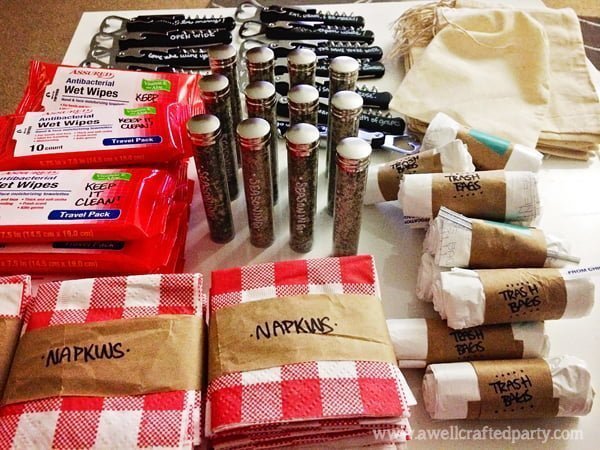 How to Make a DIY Emergency Picnic Kit
Now, this is completely up to you… the fun thing about these kits are that they can be completely customizable. You can choose to do paper plates, bowls, and silverware wrapped up with a big trash bag bow. I wanted mine to be able to fit in the car door and not take up too much precious car space, so I kept it small.
Supplies: (I made 12 kits, but the supplies below are for 1 kit)
1 travel wet wipe package— I used a sharpie and wrote a cheeky message of "Keep it Clean!" on the pack of wet wipes. I purchased these at the dollar store in packs of three.
1 wine/beer opener— These can just be thrown in the bag as is… but, I chose to write on mine with a white paint pen. My favorite phrase was a simple "Open Wide!"
2 Trash Bags— I took to trash bags and rolled them up tight. I then wrapped a piece of scrap paper around them, secured with tape, and wrote "Trash Bags" on the paper. I slide the twist ties in the small package as well.
4 Napkins—You always need napkins at a picnic. I found these cute red and white napkins at the dollar store. Each of the kits got 4 napkins folded into small squares.
1 Seasoning Tube— I found these awesome little tube packages at a Portland-local (and web) party shop called Fancy That. I filled the tubes with an equal mixture of salt, pepper, and dried parsley. I then labeled the tubes as "seasoning." These are super easy to customize with your favorite flavors!
Linen Bag with drawstring—I also found the linen bags at Fancy That. They were the perfect size!
1 Emergency Picnic Kit Tag (Click here to download your free printable!)
I've included a blank free printable with room for you to write your kit supplies and a copy of the tags used here.
FREE Printable DIY Emergency Picnic Kit Tags
With the list…….
Blank- without the list.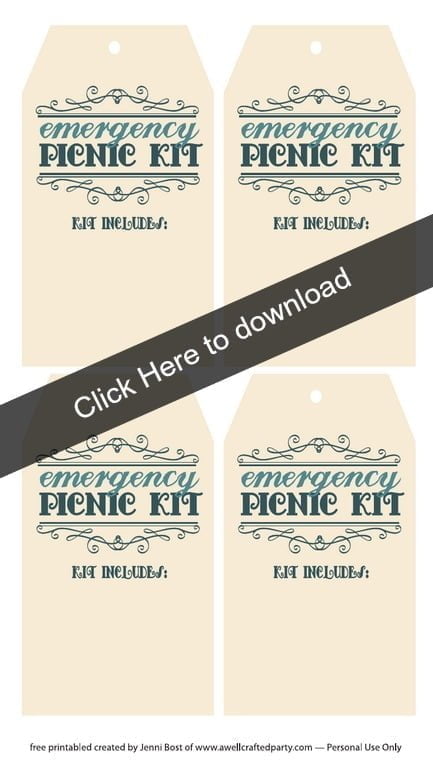 What do you think? Would you picnic more often if you had an Emergency Picnic kit at the ready? What other items might you include in your kit?
---
More Summer Fun!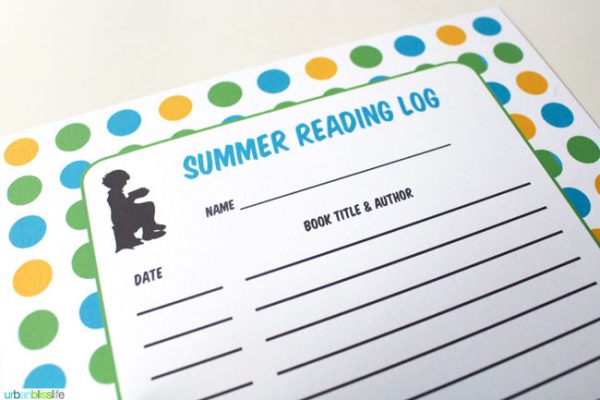 Printable Summer Reading Log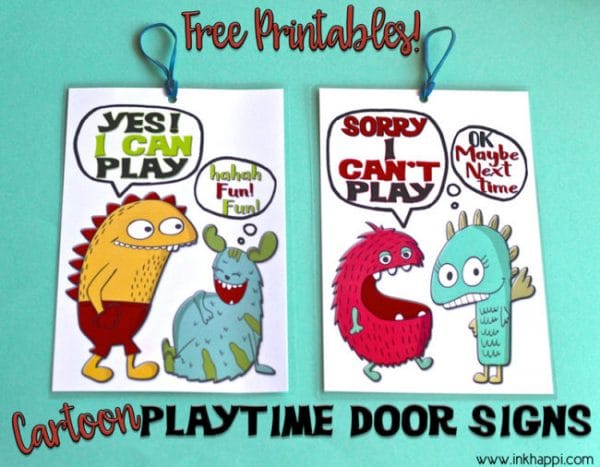 Playtime Door Hanger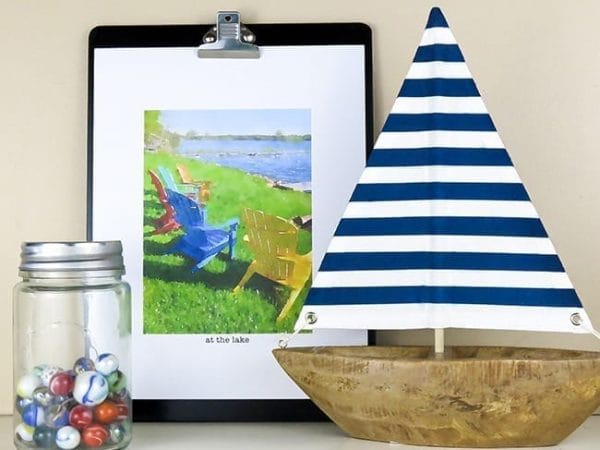 Watercolor Summer Printables