While I'm away attending and speaking at the BlogHer Conference (who's idea was that anyway?) I've got an amazing team of bloggers who are willing to hold down the fort! Today's Post: DIY Fall Floral Basket Door Decor from April over at illi style. This is a great step by step tutorial for a beautiful fall door! Enjoy!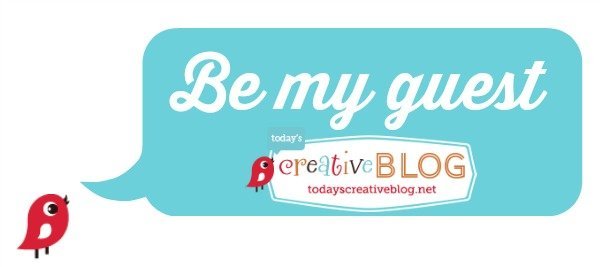 DIY Fall Floral Basket Door Decor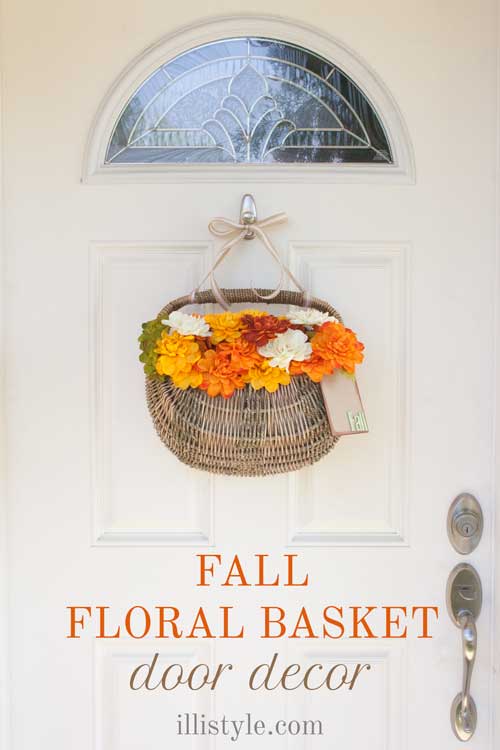 I know some of you are thinking "What the heck? Fall Door Decoration? It's not even August yet!" But lemme 'splain:
#1. I love fall!
#2. I dream of fall all summer long. And since it has weirdly been 70-85*F for weeks, I am naturally in a fall mood. (Let's not hate on the girl who lives in cool weather… I did my time in 100*F with 100% humidity and no A/C while serving as a missionary in Roatan, so I know what it means to be hot and I feel for you all.)
#3. Did I mention, I love fall?
#4. If you are hot and dreaming of sweaters and boots, this is a good way to mentally cool down, right?
And if my four-point presentation did not persuade you and you are still upset, just imagine that the flowers are bright and the tag says "Summer," and then we can still be friends, right? Whew, good.
So here's how we make this sweet little fall door decoration: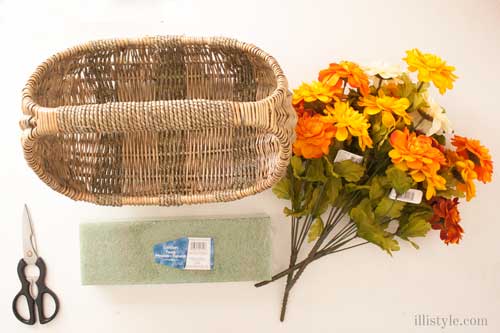 How to Make a DIY Fall Floral Basket Door Decor for your Door
For basket, you will need:
1 basket
1 Floral Foam block
Fall Florals
Wire cutters or scissors (for cutting flower stems)
Ribbon for hanging (not shown)
For tag (shown below):
large gift tag
chipboard letters: f, a, l, l
green paint
paint brush
glue
Fall Floral Basket Instructions:
1. Place floral foam into basket
2. Snip off all flowers from bunch, leaving stems as long as possible
3. Group flowers by color.
4. Starting with the color which has the largest quantity, place one color at a time into floral foam, with flowers facing front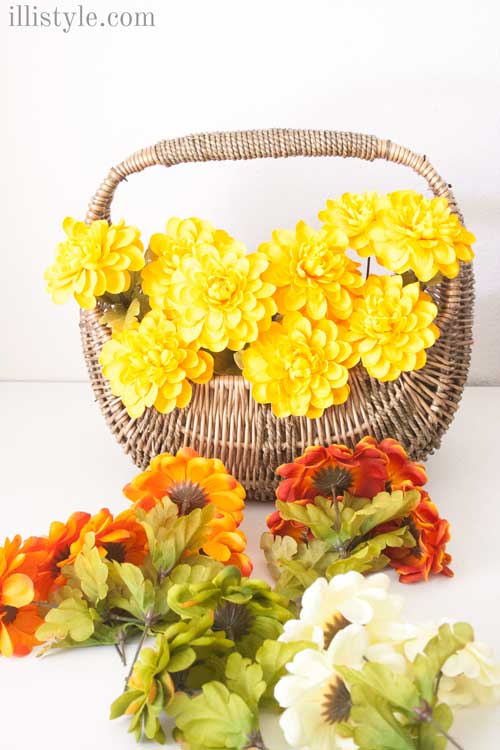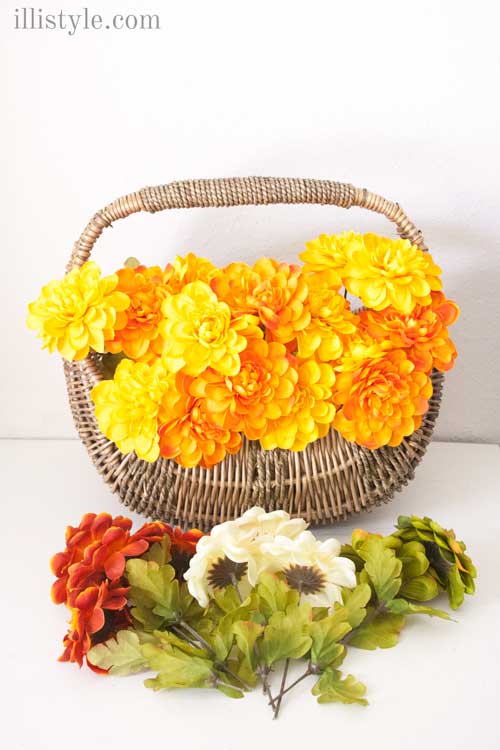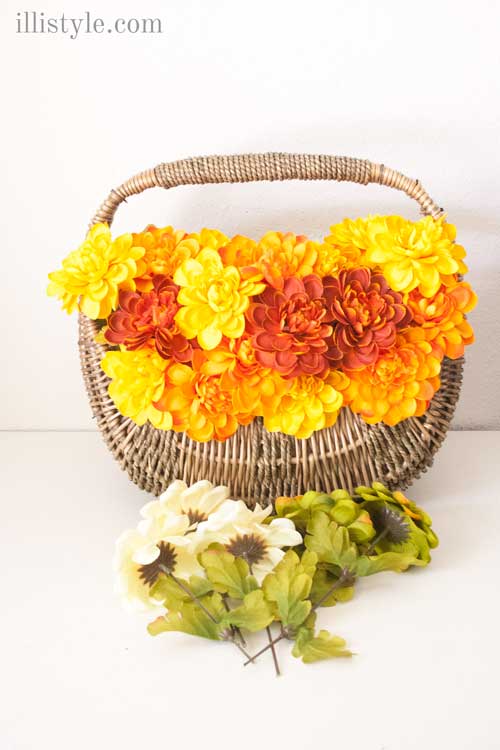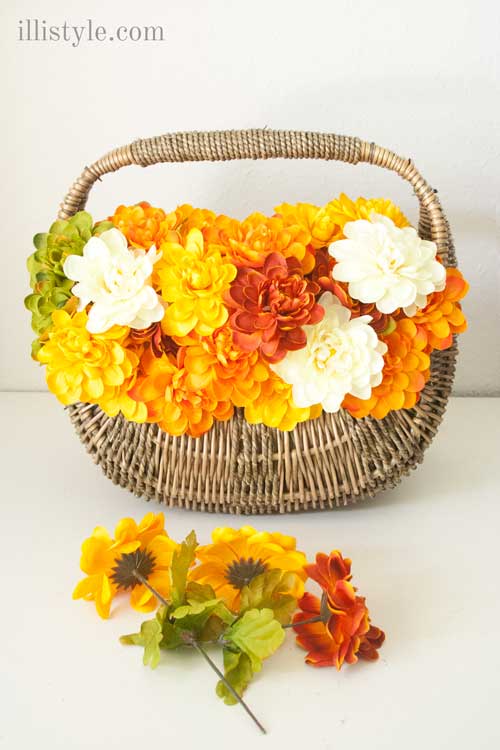 5. If needed, remove some flowers in order to achieve a balance of color overall. In this arrangement I removed two yellow and one red in order to make room for the green and white.
6. For the tag, remove letters: f, a, l, l.
7. Paint letters green, glue to tag.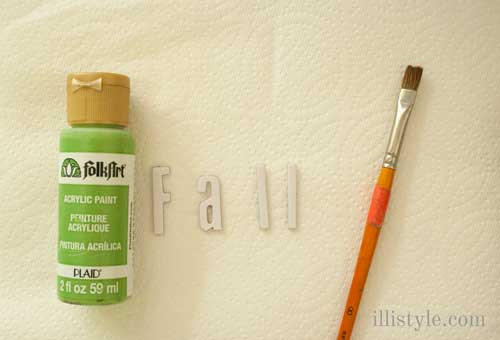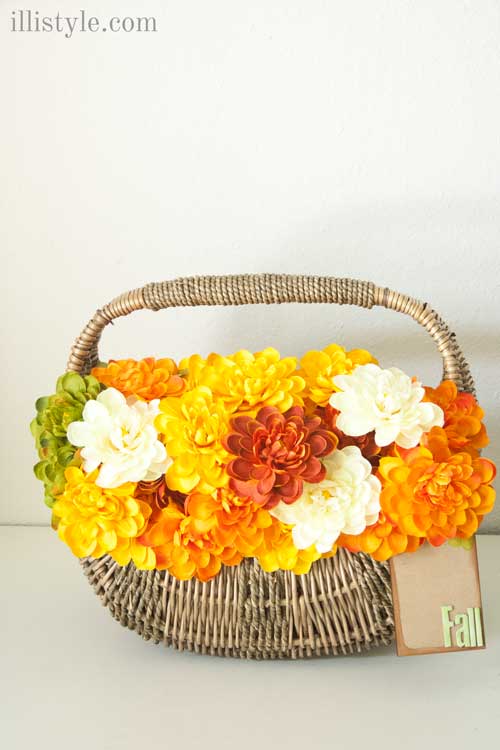 8. Remove one flower from basket, thread stem through hole of gift tag, and reinsert flower into basket.
9. Tie ribbon to basket and hang on front door (but wait until October 1, or your neighbors might riot at your desire for summer to end.)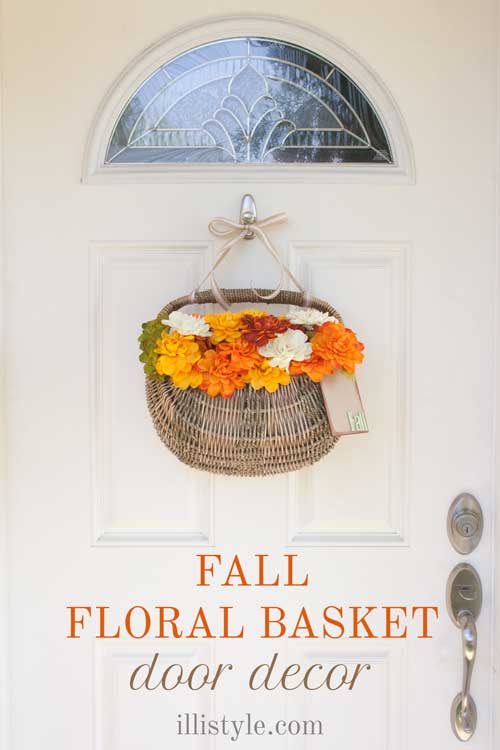 Thanks or letting me share!
xoxo
April