Please welcome Creative Contributor, Colleen from Lemon Thistle as she shares this fun DIY Feather Invites Tutorial! She's been sharing a lot of Cricut Explore crafts, which I LOVE!
DIY Feather Invites Tutorial
I'm such a sucker for hand lettered details- there's something so special about an invitation or envelope or art that's been lettered by the giver.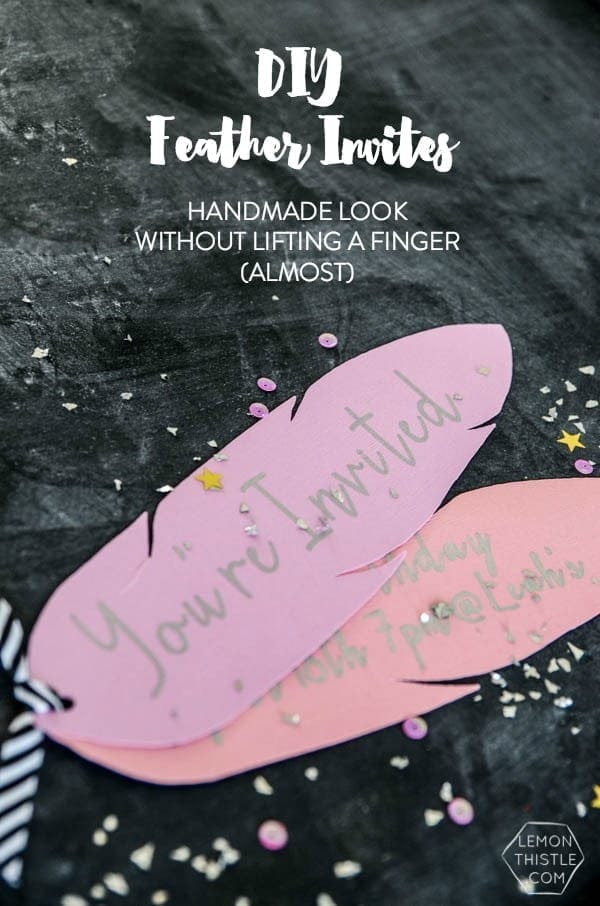 It's so personal! But sometimes, it's just not possible to letter your invites or envelopes if there's a bunch you're sending. So here's my new favorite shortcut using my Cricut Explore… and I hope it will change your life as much as I'm expecting it to change mine!
How to Make DIY Feather Invites
Here's what you'll need to make your own:
Direct item affiliate links for your convenience.
Cardstock in colors of your choice
Cricut Explore or other cutting machine
Start by deciding what shape you would like your invitations. I used the feather template from my store, but you could choose any shape to fit your theme. I love invitations that are unique shapes- even circles make a great impact! Load that shape into your design editor and size.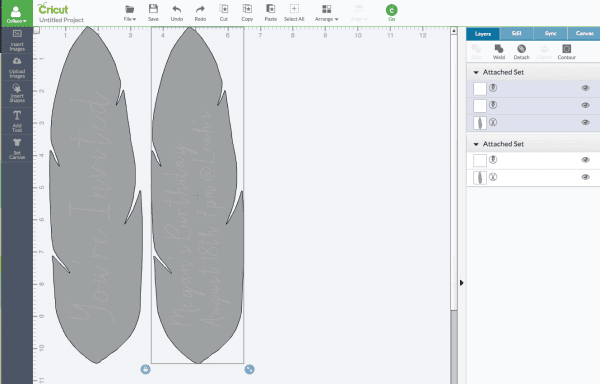 Delete one of the edges and set the layer to 'cut' instead of 'print'.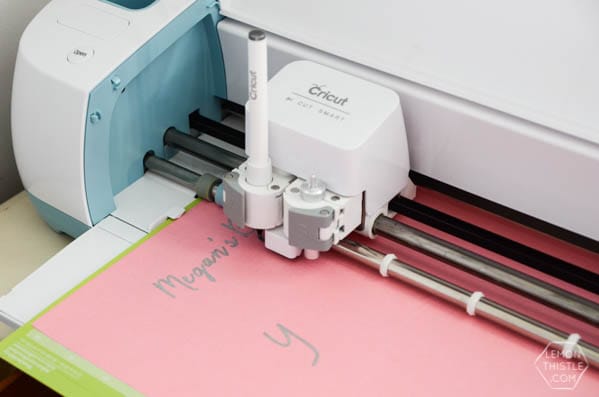 Layer your desired text in a handlettered style font over your shape. I used the Matchmaker font, but love Janda Stylish Script as a free alternative. Set the text layers to 'pen' instead of print then attach each set (each feather with text) together as shown in the screencap.
You guys, this is magic. Just load up your machine with a sheet of paper and your silver pen and watch as it cuts and letters your invitations for you. Sip tea while you watch and imagine all the hand cramps you've saved yourself.
When it's all done, punch a hole in one end of your invitation and tie a ribbon through the layers.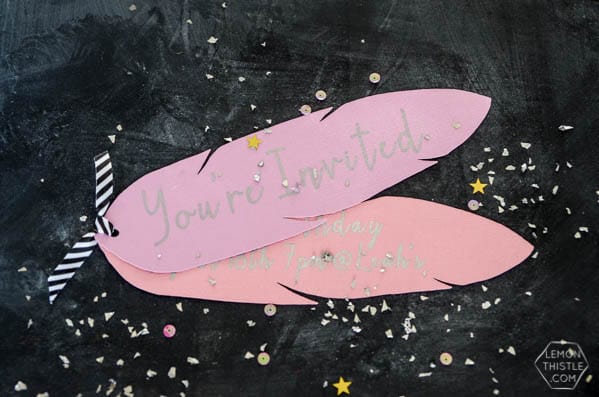 I love how the two shades of pink with the silver writing and bold ribbon turned out. I'm thinking I'll be using this method to create invites for my kiddos birthday next month! Now I just have to decide on a theme for their party…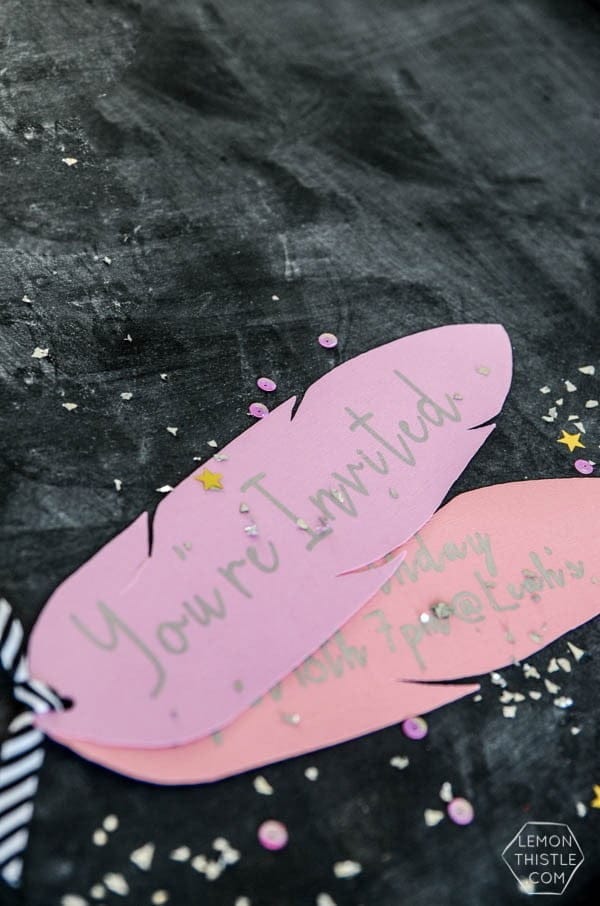 What do you think? Will you be lettering everything this way from now on? I'm certainly considering it!

See more creative ideas from Colleen!