I'm a part of the Cricut Design Space Star Challenge! I'm on Team #7 and we took first place last month!
The gals on my team (listed below) are crazy talented, so I'm totally riding their coat tails. My entry this month is this DIY Geek Chic Hashtag Tote.

DIY Geek Chic Hashtag Tote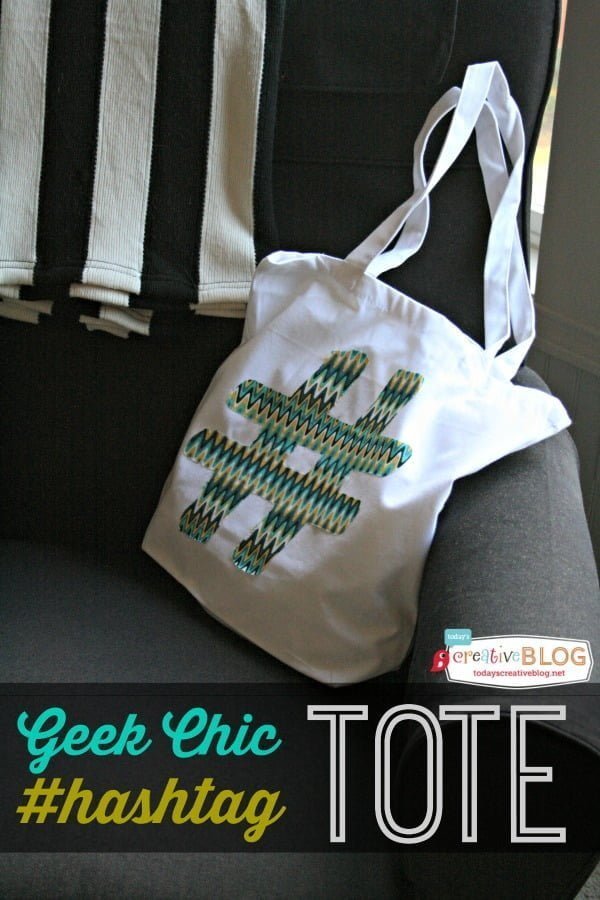 Geek Chic was our theme this month. All I could think of was a #Hashtag. I'm almost 53 for crying out loud, there is nothing Geek Chic about me. But that didn't stop me from playing on my Cricut Explore™. I had a lot of totes left over from our Portland Cricut Explore™ Launch party, so I thought it would be fun to do a BIG hashtag out of felt. Except when I tried the felt (it was cheap felt) I quickly realized I should have used a fabric stabilizer like Heat'n Bond first.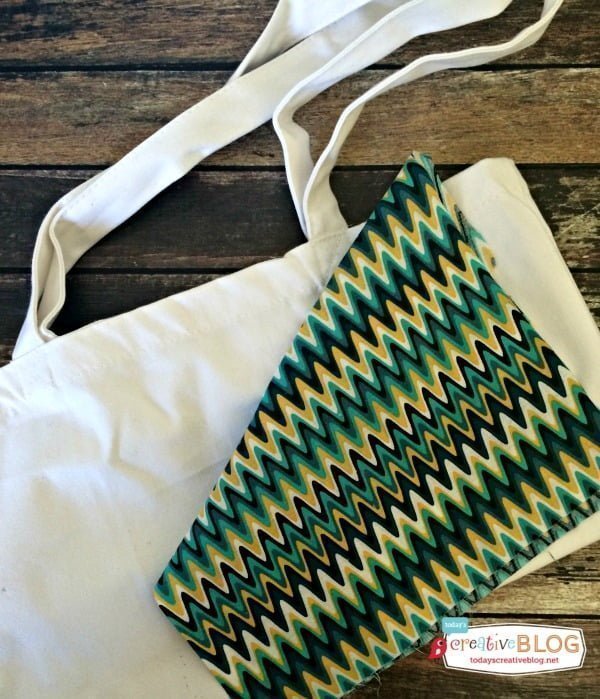 On to plan B. I grabbed a colorful fat quarter I had on hand, pulled out my strong grip Cricut cutting board and cut! Worked great!
Every time I fire up my Cricut Explore™, I am always shocked at how easy it is to figure out and work with. Because I just haven't taken the time to really play around with it, but soon it will become second nature to me. I always forget to take step by step photos because I'm concentrating so hard, just waiting for it to be complicated.
I literally opened up my Cricut Design Space™, Typed a Hashtag, enlarged it, and clicked GO. It prompts you step by step until you have a finished product. I was done with this project in 20 minutes. Really. I spent more time search for my Heat N Bond.
The Cricut Design Space is full of pre-designed items that make it easy to create! See all the Free Projects in Cricut Design Space
Word of advice….. use the Heat N Bond fabric, rather than tape for a project like this. But when it's all you have, you make it work.
I love how it turned out! It's the perfect little laptop tote or school tote.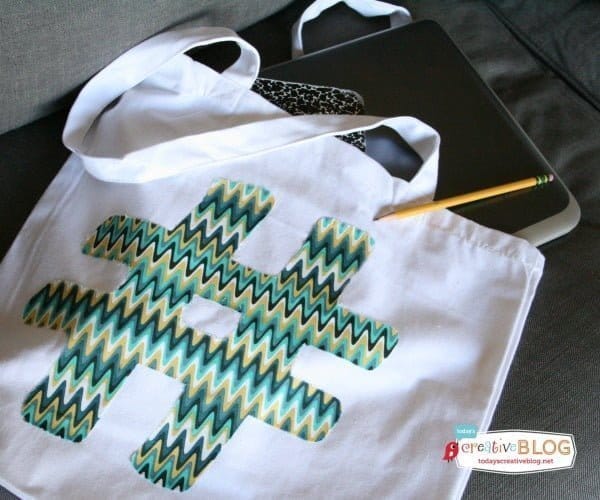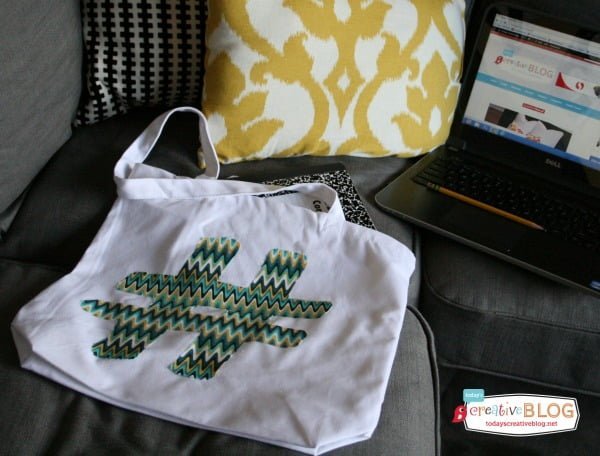 Check out my team!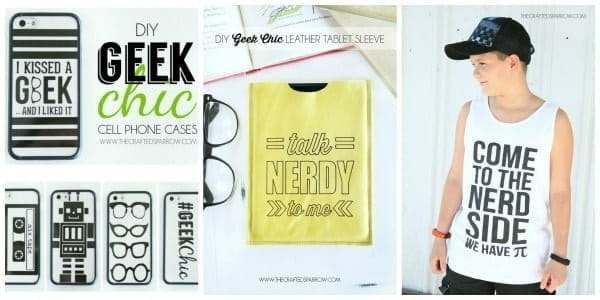 Rebecca from The Crafted Sparrow! Love all of these!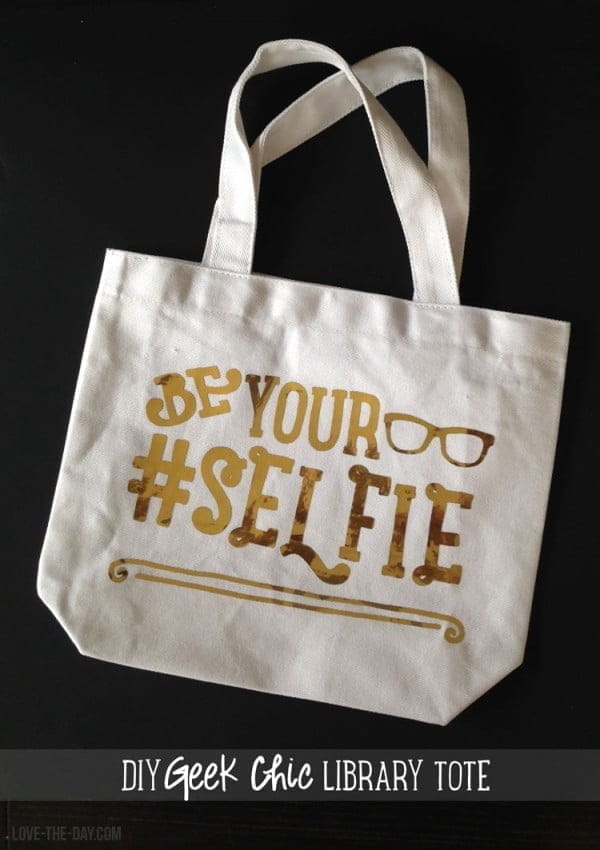 LOVE The Day – Totes are popular this time of year!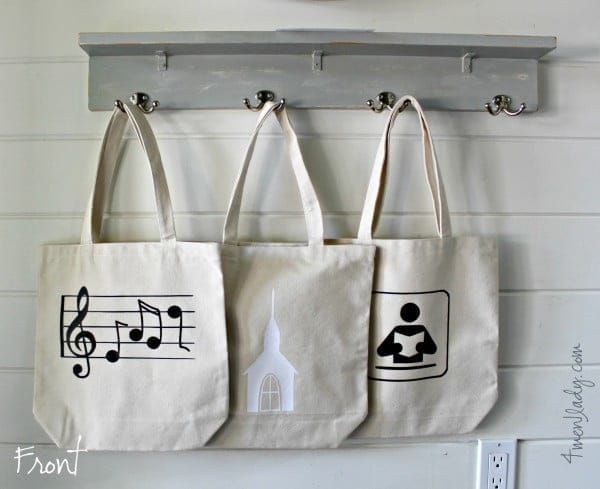 Four Men and 1 Lady | Yes…….more totes! Can you really have too many? These are two sided!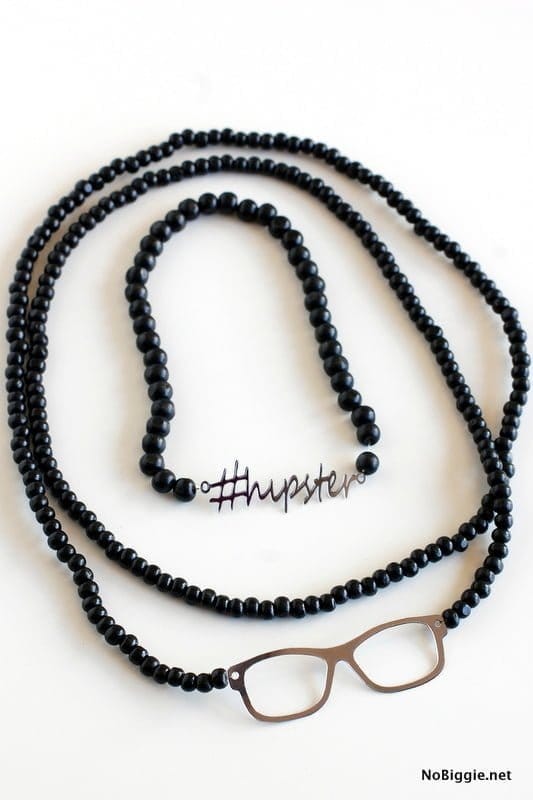 Kami from No Biggie, designed the cutest jewelry!
This post contains affiliate links. That means that if you choose to purchase a Cricut Explore, I would be a small kick back. I am not being compensated for this post.