I love the brown Kraft paper for gift wrapping and have found a huge roll of it at Lowes.
This stuff last forever! I initially bought it to cover my craft table while crafting with messy supplies like paint, glue etc… I can just cut a new piece when needed and throw away it away when it gets ruined.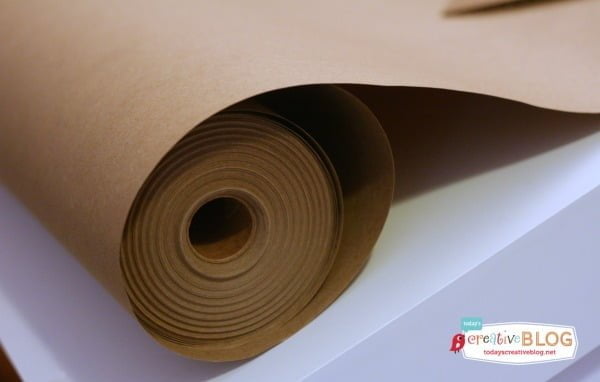 DIY Gift Wrapping Ideas
It didn't take long for me to realize to also use it for gift wrapping. It's thick and sturdy, so there is no peeking trying to see through it.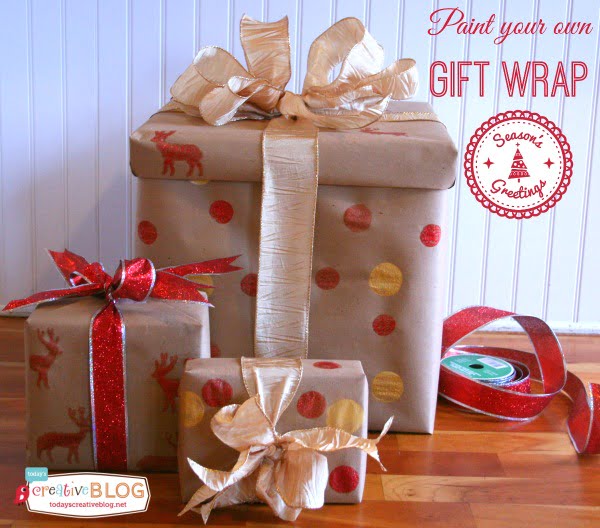 As one of the Lowe's Creative Ideas Team members, one of our monthly challenges was gift wrapping ideas and I knew I had to use this roll of goodness. I grabbed a few stencils, round sponge daubers and some paint. I wanted polka dots and deer. So simple. You all know how I love simple with few steps.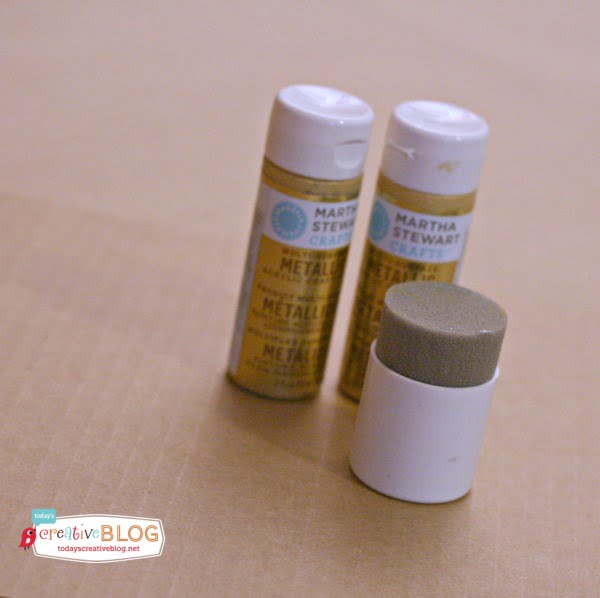 This was completed in about 30-45 minutes. What a great way to create a custom look under the tree or create different wrap for different gift groups. For instance…….each person could have their own design. Or the neighbor gifts…….or all the teacher's gifts. You could end up using this craft to be ultra organized as well. I'm always thinking…..
First I rolled out a large piece. Dipped my dauber in my paint and started making dots.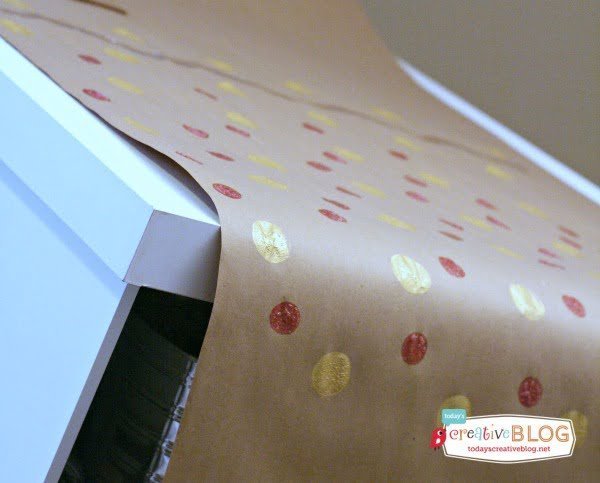 My next piece I used my deer stencil. Any stencil will work.
I made enough to wrap a few presents.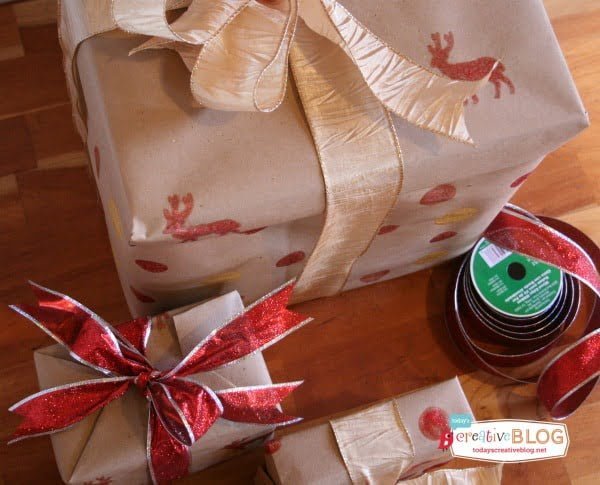 Can we talk bows? GAH! Why are they so dang hard? I even tried watching a You Tube video and just ended up tugging, pulling and cursing until I had something that looked half way decent. I can totally understand why people use those stick on kind. No judgment from me.
If you haven't already signed up for the Lowe's Creative Ideas Newsletter…….you should! Well if you like creative stuff, then you should.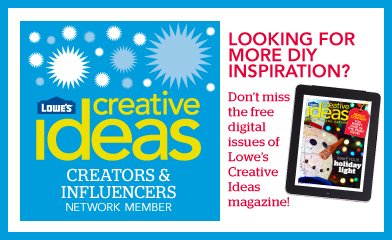 I am sponsored by Lowes as a part of the Creative Ideas Network. I am compensated for my time and effort. All opinions are mine!