It's time for round 4 of the Cricut Design Star challenge. I'm with the talented team #7 and they just keep cranking out the amazing projects…… we've actually won some money.
I'm also an affiliate. Which means that I get a small % if you choose to purchase. If you have a website, you can also become an affiliate. Join the Cricut affiliate program!
DIY Gifts – Holiday Coasters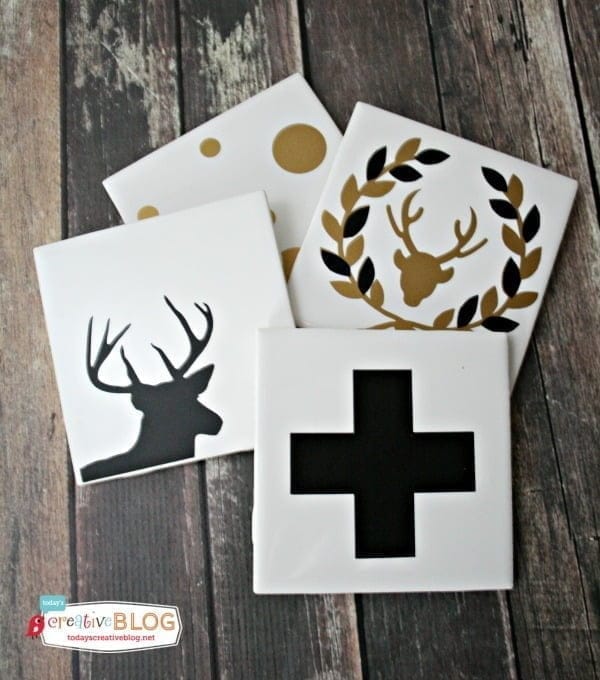 This month is all about DIY Gifts. I know, I know…..It's early, but is it really?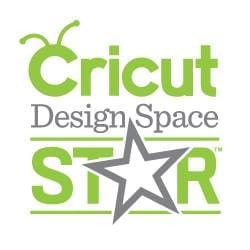 Since I have a whole box of white tiles that a friend gave me, I thought coasters would be perfect! I knew that Cricut would have some stylish designs to choose from in their Design Space.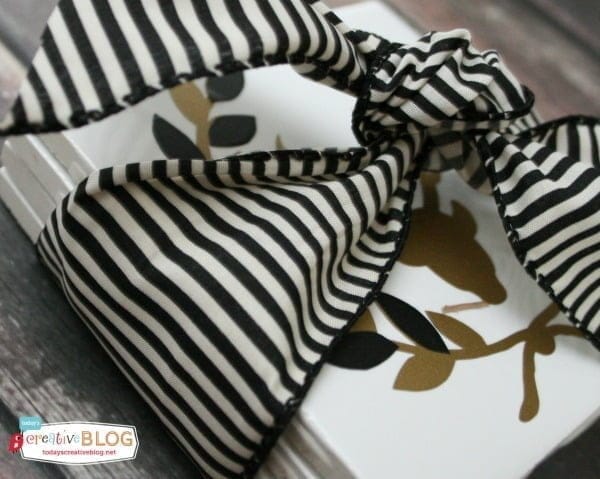 I chose my designs and clicked "Go"……it's as simple as that. It tells you to load the machine, tells you to push the cut button. The Cricut truly is SO simple to use.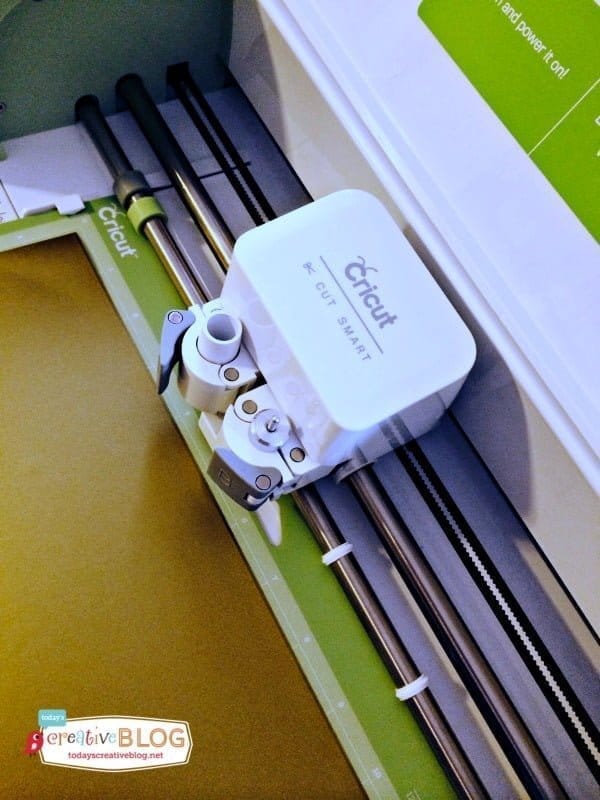 After I cut it, I placed a transfer paper over the vinyl design. This allows your design to pull up easily so it can be placed on whatever item you're using.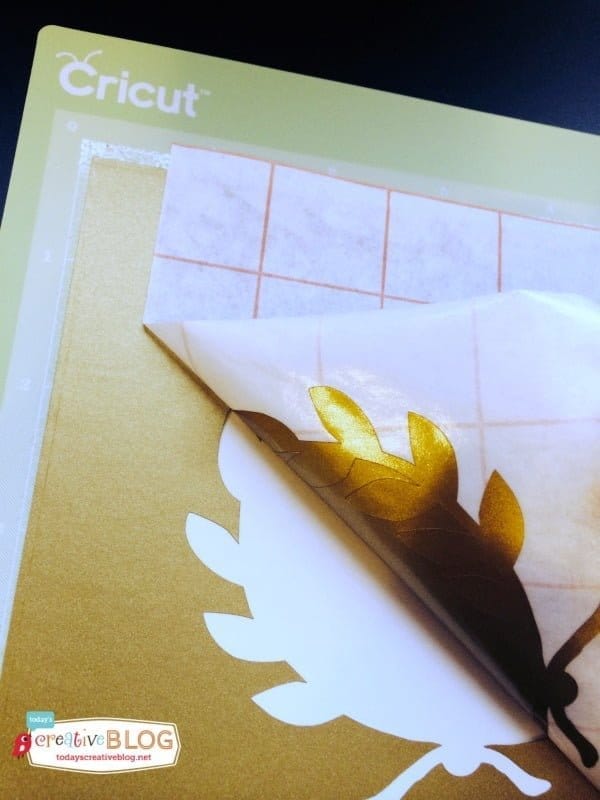 I placed it on my white tile, then rubbed with the spatula looking tool before pulling the transfer paper up.
I placed small squares of cork on the back side to prevent scratching.

Deer heads are so on trend. This particular design was 3 different cuts. I cut my deer head, then I cut the wreath, then it had me cut the black for the wreath.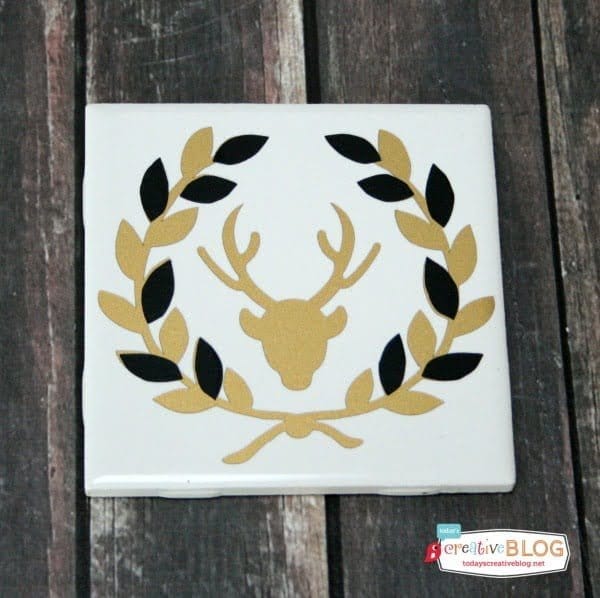 Another trendy design. So simple and could be used year round.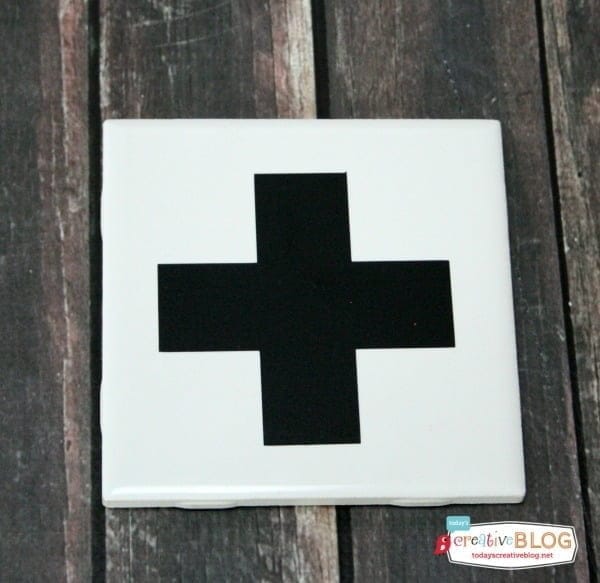 What's easier than cutting a bunch of dots? Gold dots…….another favorite!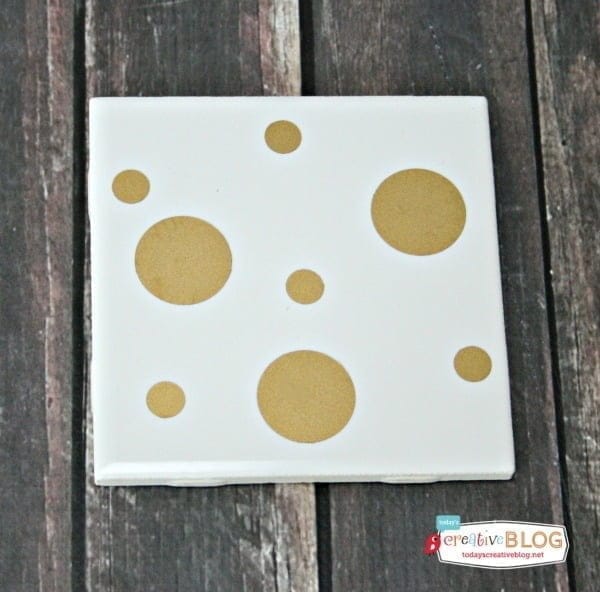 And one more deer. I couldn't help myself.
Grab a pretty bow and wrap it up!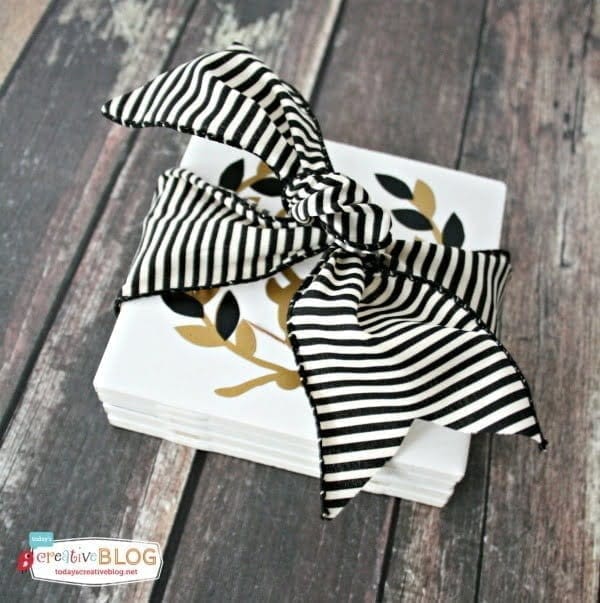 Inexpensive and cute!
Cricut wants me to tell you about their new Print and Cut feature! If you can print it, you can cut it with the Cricut Explore machine. This video shows you how.