Leather is trending in home decor and Creative Contributor, Tanya from twelveOeight.com is showing us her DIY Leather Wrapped Planter she made. Following this tutorial, you can make one too! Check out one of her past projects. Painted pots and planters.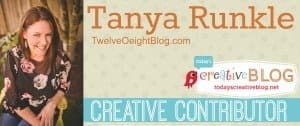 DIY Leather Wrapped Planter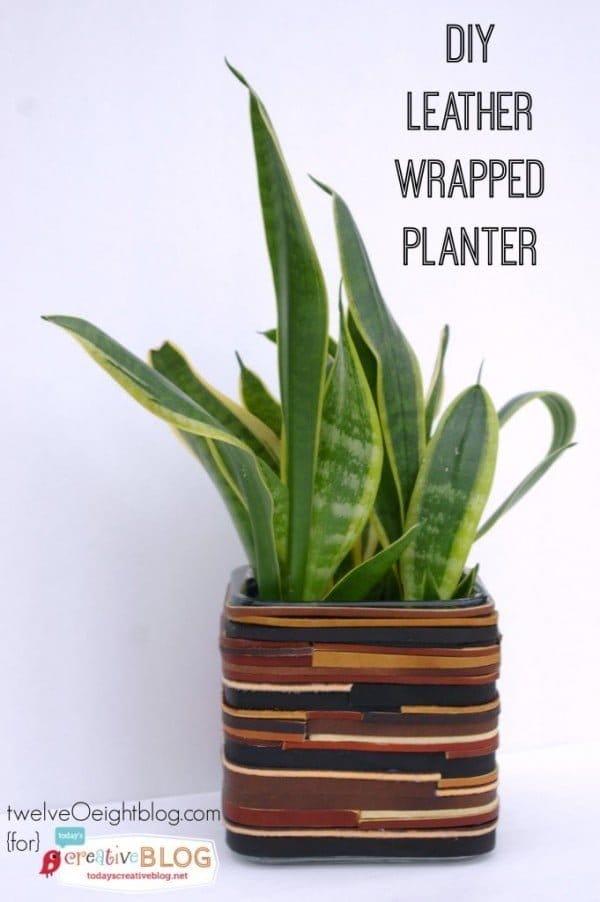 It's Tanya from twelveOeight, and I cannot wait to share this easy DIY with you. I hope your New Year is off to a wonderful start, and I hope I can make it even a bit better today by sharing how I upcycled a basic square vase from Goodwill into a cool, modern planter!!
The supplies are minimal, and I rocked out to some of my favorite tunes while I made this the other night. I love how it turned out!! It's modern, pretty yet still not too pretty (meaning I didn't hot glue some undees to a vase, not that there is anything wrong with that) and I like it's relaxed vibe.
The leather meets here and there, and the different textures, and pieces just kind of complement each other.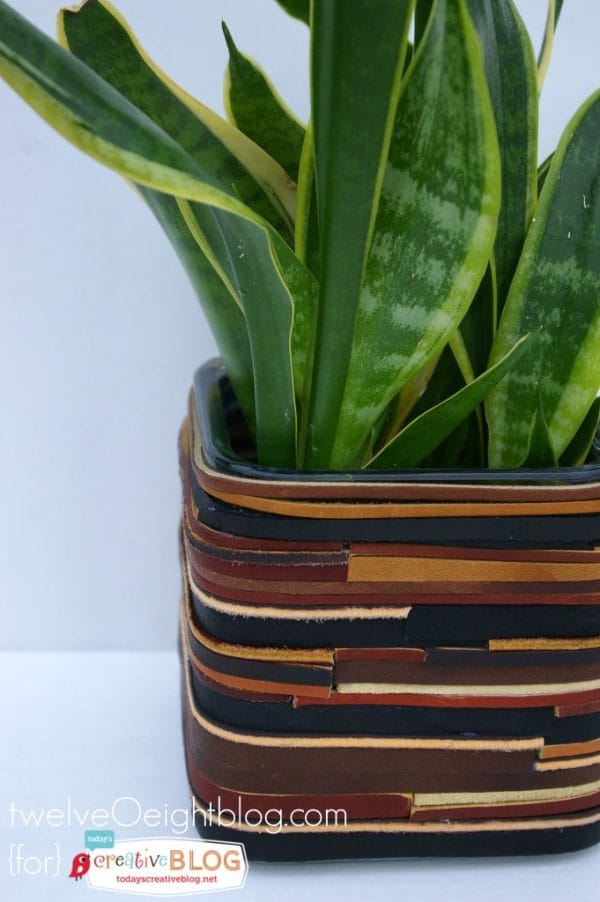 DIY Leather Wrapped Planter Supply List
square glass vase from Goodwill, there are tons of these out there to pick up for a buck or two!
hot glue and hot glue gun (I like to use hi-temp glue or E-6000 for projects like this)
scissors
scraps of leather cord and trim (I found mine in a bag for $6 at JoAnn's)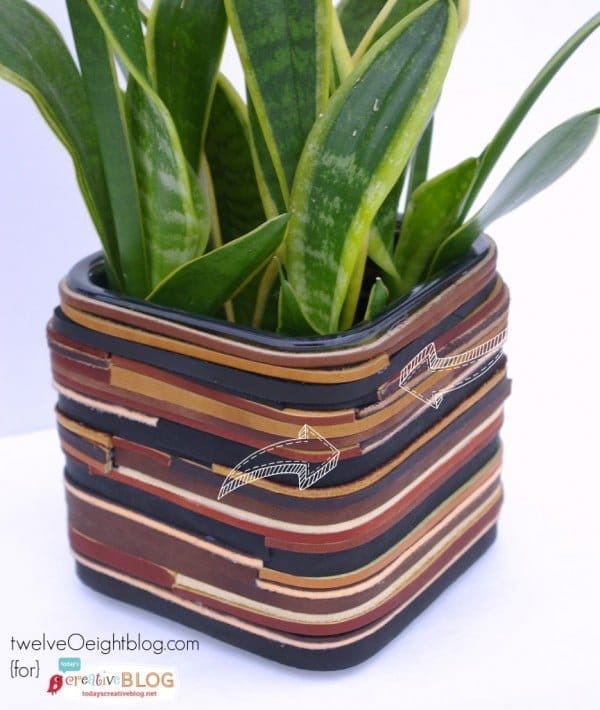 How to Make a Leather Wrapped Planter
Begin with a clean, dry vase, and glue the end of the first piece at the base of the planter. Wrap the leather around and attach with another few dots of hot glue. Continue this process until you connect all of your leather end to end all around the outside of your vase/planter until you have covered it with leather and you love the ways it looks.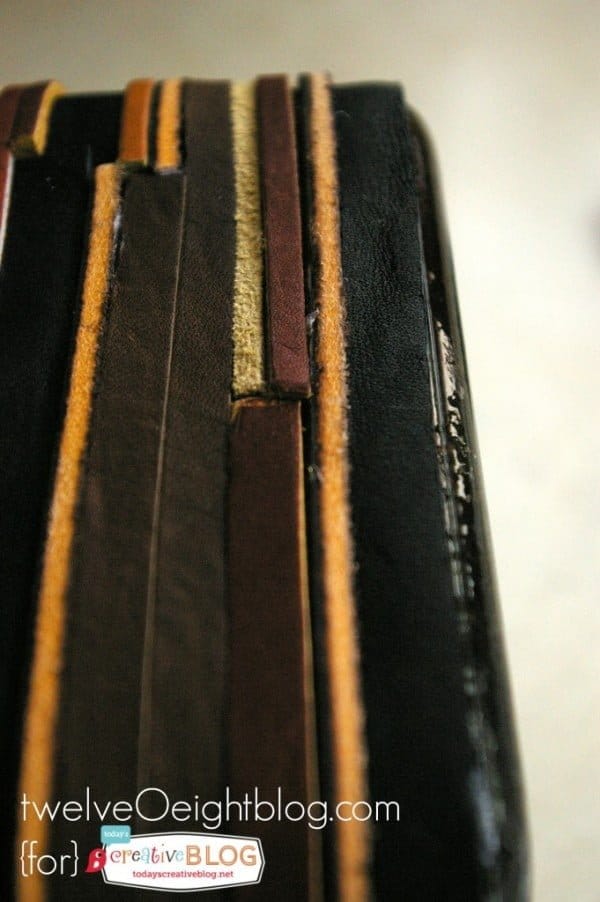 I love the way the leather looks together!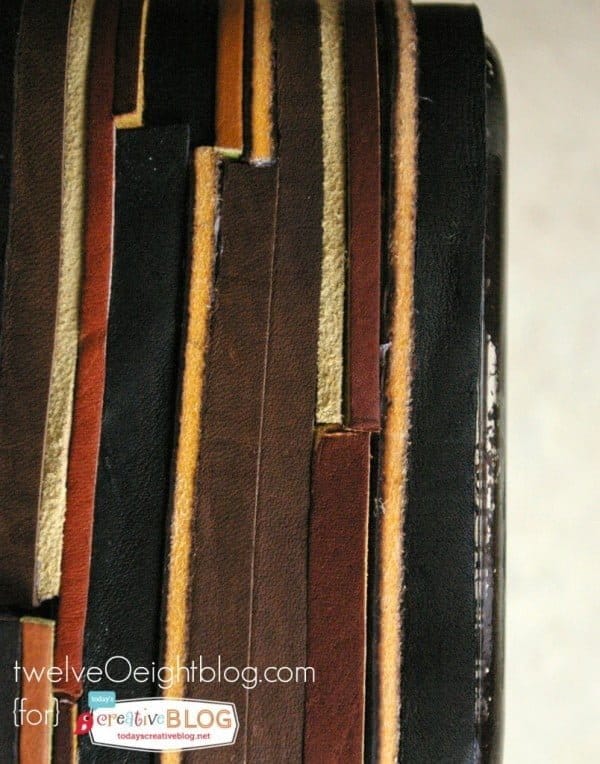 Once you do, stick some potting soil and a plant in it and enjoy your modern Leather Wrapped Planter.
Succulents would do very well in a container like this as well.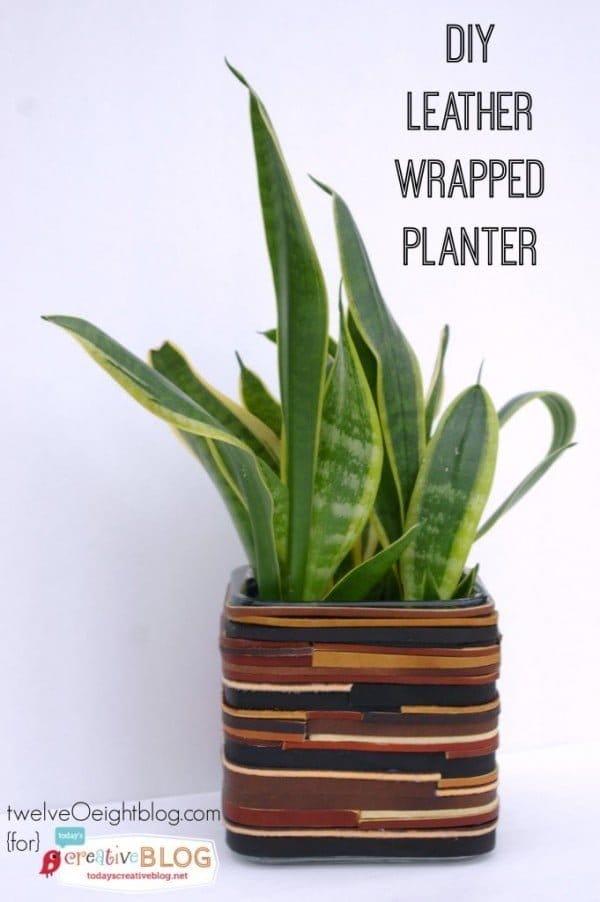 For more DIY ideas and projects, check out what we've been making at twelveOeight:
Don't Look Back Free Printable!!
How to Make Vintage Style Marquee Lights
Thank you so much for having me over today Kim! And thank you TCB peeps,
it's always more fun to make pretty stuff together.
Until next time-