DIY Minnie Mouse Hair Bows – Minnie In Paris
Everyone's a fan of Micky and Minnie Mouse right? So when I was asked if I would create a craft around the new book, Minnie In Paris, I of course said yes!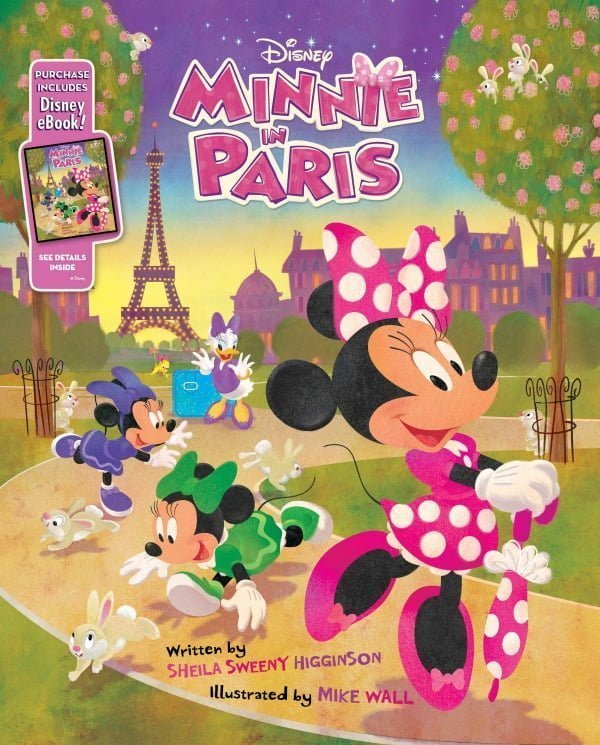 Fashion is Minnie's passion! And, as a result, she's been invited to show her bows on the runways of Paris!

At the airport, Minnie is so busy taking care of her nieces, Millie and Melody, that she accidentally switches suitcases with Penguini the magician–and finds that his suitcase is full of bunnies instead of bows! Minnie must round up the mischievous little bunnies, find Penguini, and make her bows in time for the show. Will she make it? Readers are treated to a stunning tour of famous Parisian locations, from the Louvre to Tuilleries Gardens to the Eiffel tower, to a classic Parisian bistro—all in search of Penguini's bunnies.

This charming hardcover picture book comes with a code to access the Minnie in Paris eBook.
Even though I don't have any little ones in the house, that didn't stop me from enjoying this fun book and thinking back to how exciting it would have been to share this with my son and point out all the famous places in Paris. Teaching little ones about the world can be difficult since it's not like many will appreciate a history book or coffee table photography book on Paris or any other famous city.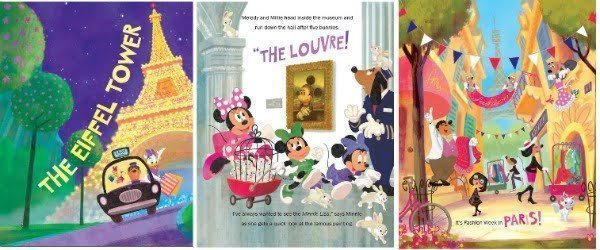 Sparking their interest through a fun story that includes one of their favorite characters is a sure way to grab their attention.
How to Make a Minnie Mouse Hair Bow
When I think of Minnie, I think of polka dots and big hair bows. I thought it would be fun to create my own DIY Minnie Hair Bow.
I already had some polka dot fabric and thought this would be the perfect time to try the iron on fabric interfacing I'd had for a bit.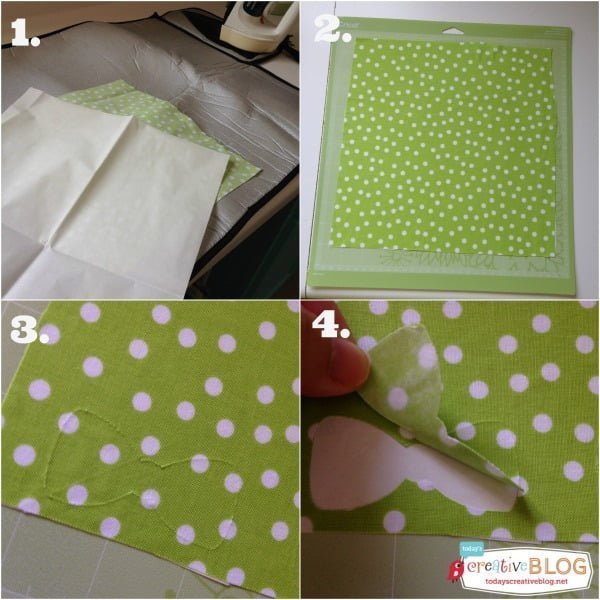 It was surprisingly simple to use. I cut approximitly a 12″ x 12″ piece of fabric since I was going to use my Cricut Explore and 12″ x 12″ cutting mat. Once your iron is hot, lay the rough side of the interfacing paper onto the back side of your fabric and iron. It only takes a couple of seconds. Really. (if you're not using a cutting machine, you won't need to cut to the mat size. You'll need to cut the sizes you'll need.)
Now that it has the interfacing on it, I placed it on my cutting mat and could now run it through my cutting machine.
I chose a bow template and let my cutting machine do it's magic. If you don't have a cutting machine, you can use any bow template from the internet then just trace and cut.
As you can see, the back side has a plastic type coating, which makes the fabric less flimsy and perfect for hair bows.
I gathered all my supplies to make a few bows.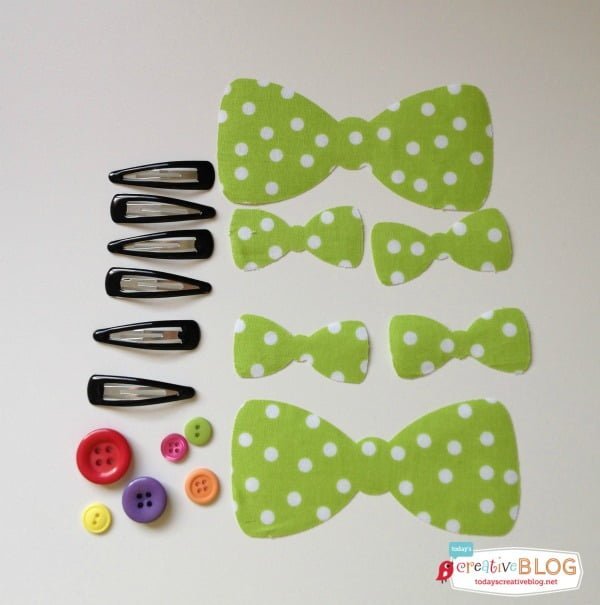 Bow shaped fabric
Hair clips or bobby pins
buttons
Glue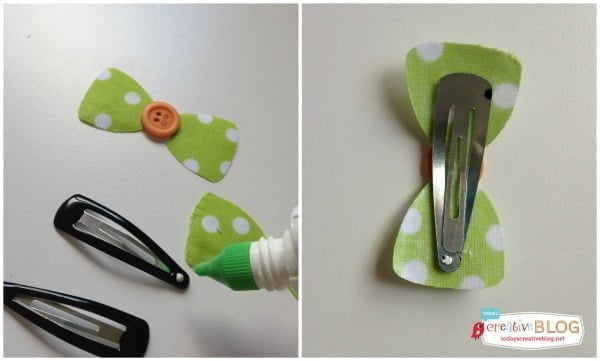 I glued the buttons in the center of each bow. Let dry for at least 45 minutes
Once my button was dry, I placed a dab of glue on each end of the hair clip, then placed the clip on the back side of my fabric.
Let it sit for an hour or so to dry.
Since I don't have any little girls in the house and I couldn't talk my 15 yr old son into modeling for me, I tried to take a photo of the bow in MY hair. Do you know how hard that is? It only dawned on me later to use a mirror. DOH!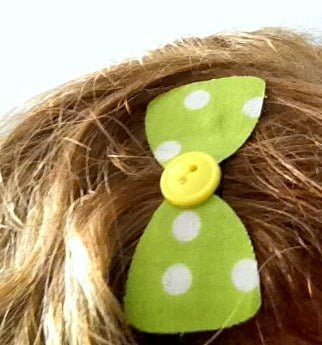 My baby girl Maybelline let me play with her hair though. She is in desperate need of a hair cut, so I used the bows to pull the hair out of her eyes. I think she likes them.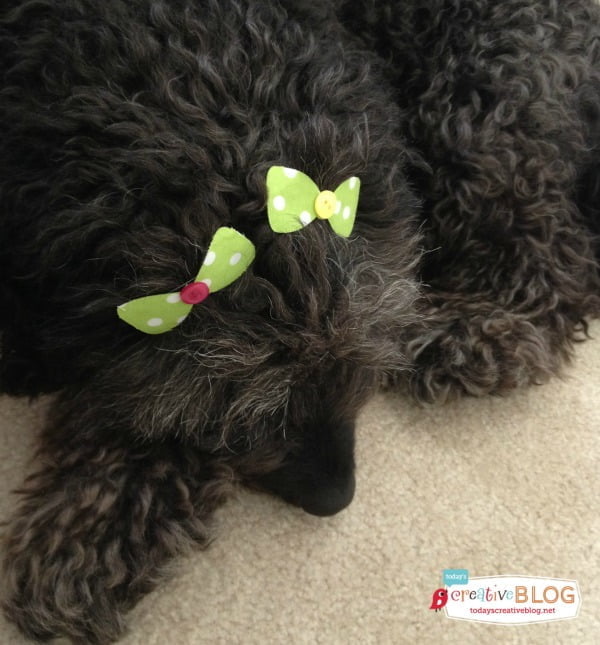 I decided the larger bow was just too big, so I made a cute necklace any little girl would LOVE to wear. Using a hole punch, I punched two holes, grabbed some velvet ribbon and tied it on. Done!
Purchase Minnie In Paris Here.
Stay in the know and follow Disney Publishing on Twitter, Facebook & Instagram for fun highlights and information.
Supplies used.
This post is sponsored. All opinions shared are 100% mine.