How exciting to have Creative Contributor Stephanie from Make and Tell sharing her DIY Mud Cloth Inspired Votives today! Although I've seen the Mud Cloth designs, I had no idea that's what it was called. Did you? The last time Stephanie was here, she shared her simple and unique spring time Paint Chip Garland. I love her fresh ideas!
DIY Mud Cloth Inspired Votives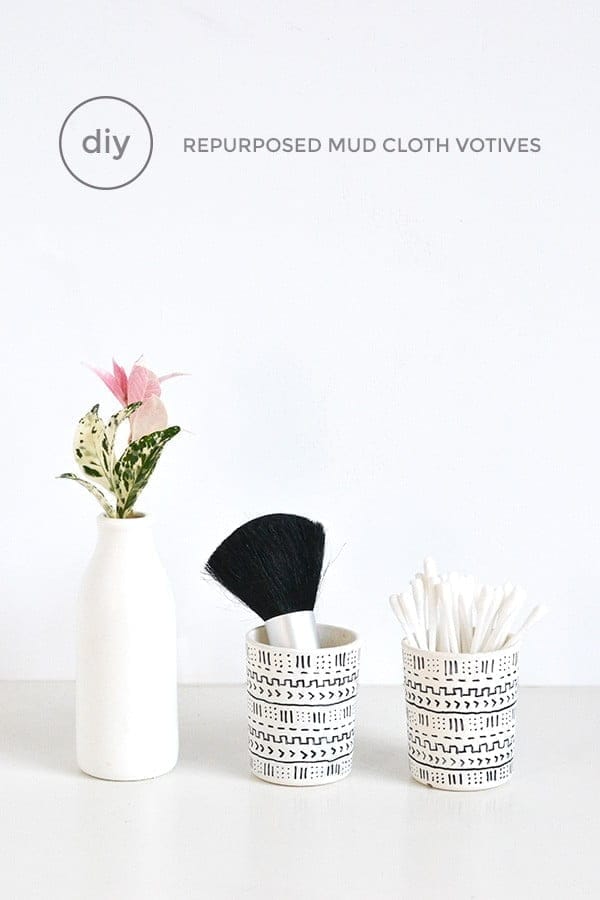 I love the idea of repurposing household items don't you? It's better for environment, it can be much friendlier on the hip pocket, and if you're using them as decorator pieces you can easily tailor them to fit your existing colour scheme.
Which is exactly what I decided to do with these glass votives! I had quite a few leftover from last year's Christmas party and since I've been loving the hand drawn look lately, I decided to give them a mud cloth inspired make over and use them as toiletry storage.
This is one super simple DIY, so if you've got glassware lying around the house that you'd like to redecorate, get it out and let's get crafting!
Materials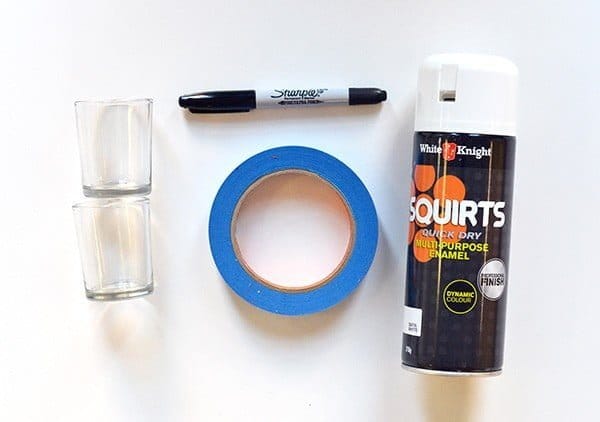 Step 1
Wash your votives and once they're clean, take them outside and give them a few coats of white spray paint.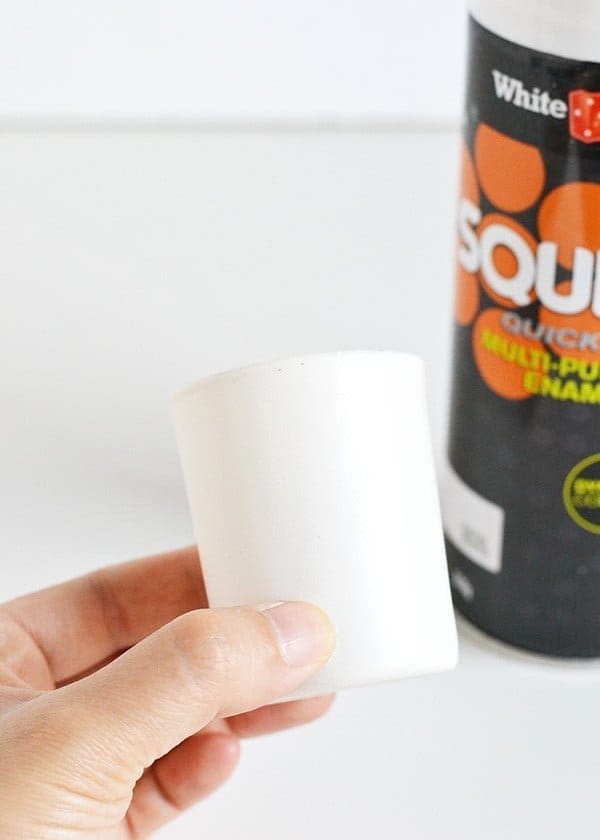 Step 2
When the spray paint is dry, get out a Sharpie and start drawing. Yep, it really is as simple as that, and if you're comfortable with hand drawing then that might be all the instruction you need.
But if drawing a pattern free hand isn't your cup of tea, I've got a few pointers to break it down – I promise it'll be easy! 🙂
Firstly, mark out two areas of your votive with painter's tape. It doesn't really matter where you place your tape – it's more important that the tape is placed in a straight line all the way around your glass, as you'll be using it as guide.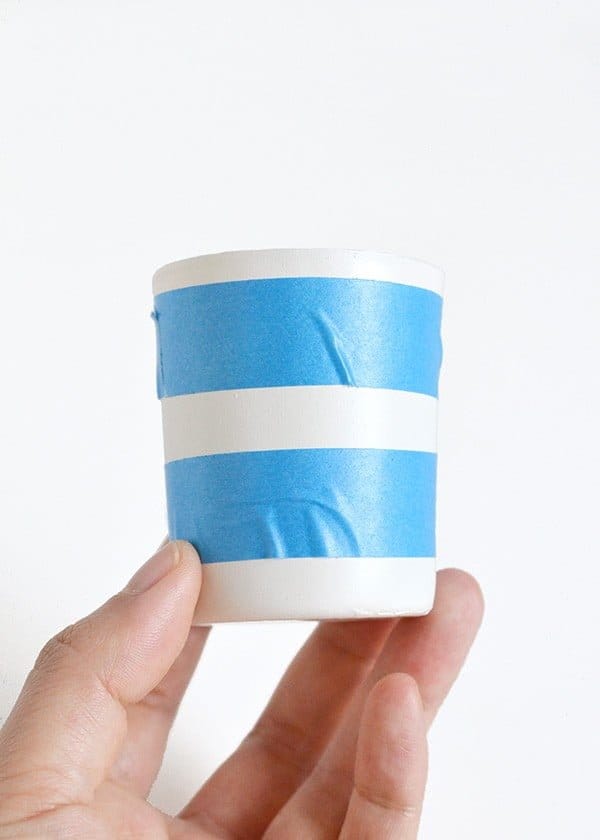 Step 3
Draw two lines that go all the way around your glass votive, just above the tape you placed. The tape will act as a guide so you don't go too wonky.
As you can see, although I kept to close to the tape guides, I didn't worry about making my lines too neat – after all the hand drawn look is what we're after!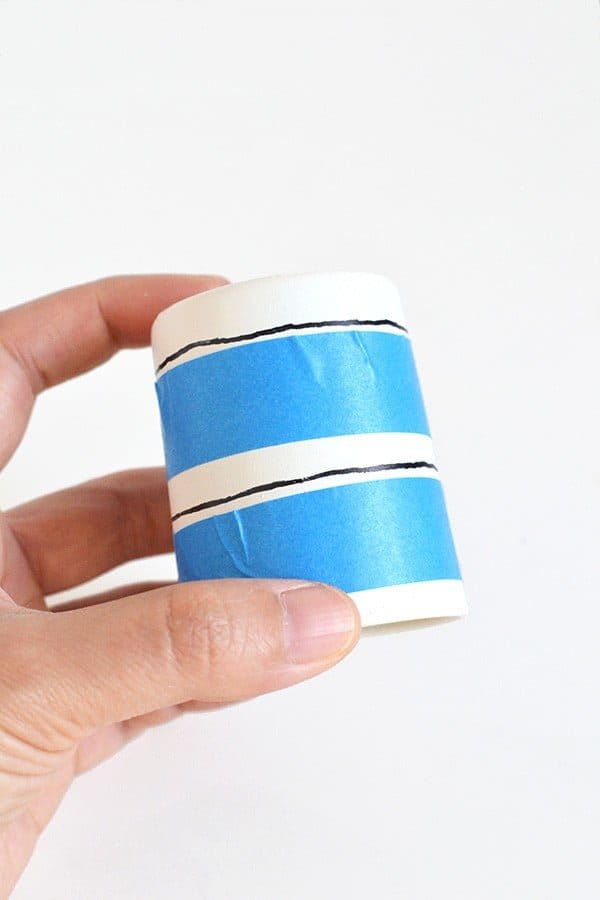 Step 4
Once you have your lines marked down, remove the tape. Then one by one, start drawing in some patterns above your lines.
As you're sketching each pattern, make sure you keep referring to the lines you made as a reference – this will ensure the rest of your patterns don't get drawn on too crooked.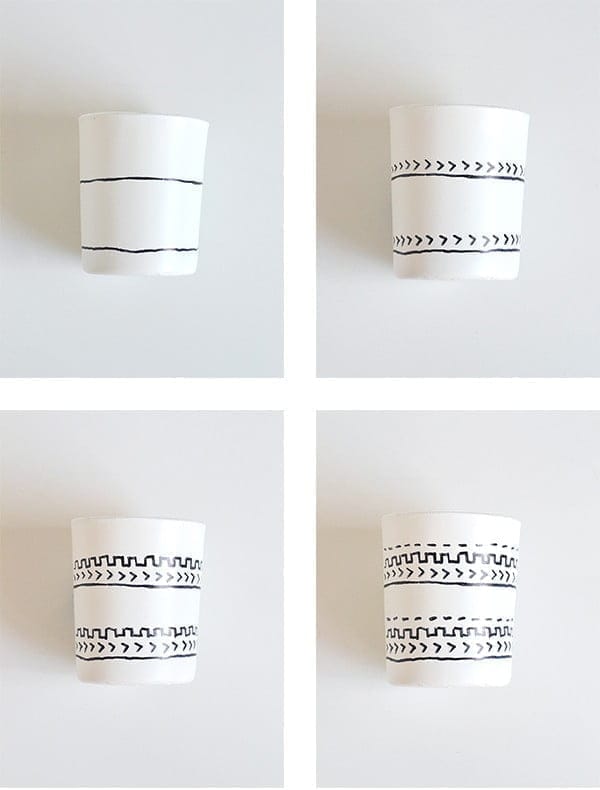 As you can see, the patterns I used are quite basic. Firstly because I wanted to imitate that lovely simple geometric mud cloth look, but also because it makes it that much easier to hand draw!
Above my lines, I chose to draw a pattern of arrows, then a series of up-and-down steps, followed by a dashed line.
Lastly, I filled in the remaining gaps with short vertical stripes that alternated with little dots.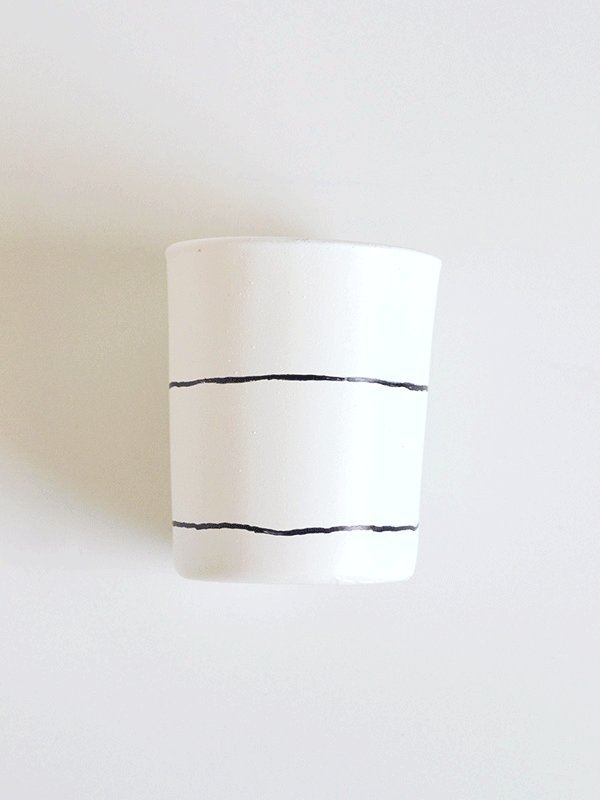 And there you have it, your very own hand drawn, mud cloth inspired votives all ready and waiting to hold your toiletries, make-up or whatever else you like really!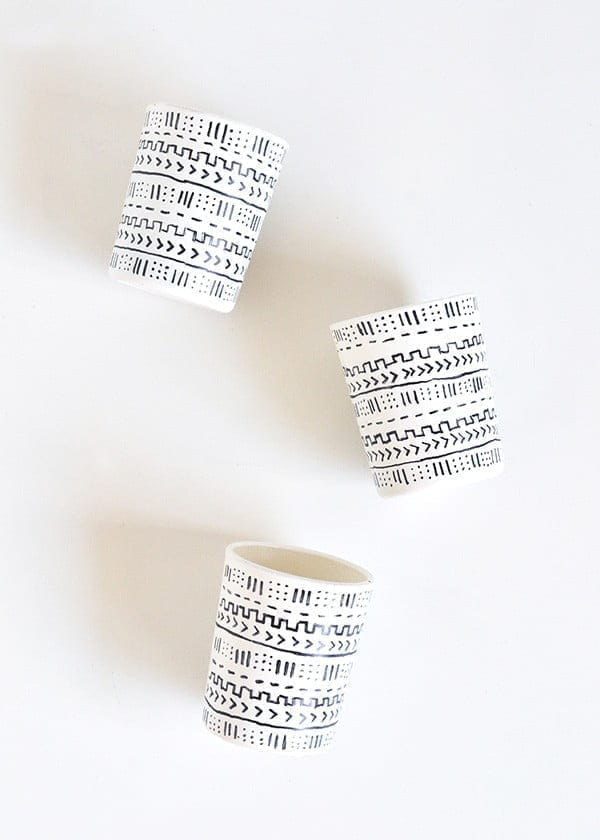 Before putting my votives to use, I gave them a good coating of varnish to protect the spray paint and mud cloth pattern.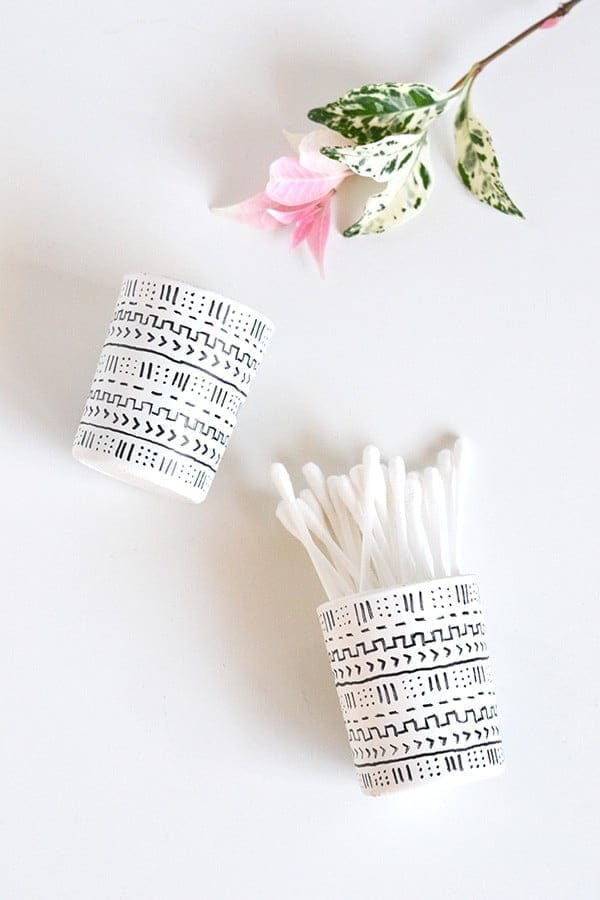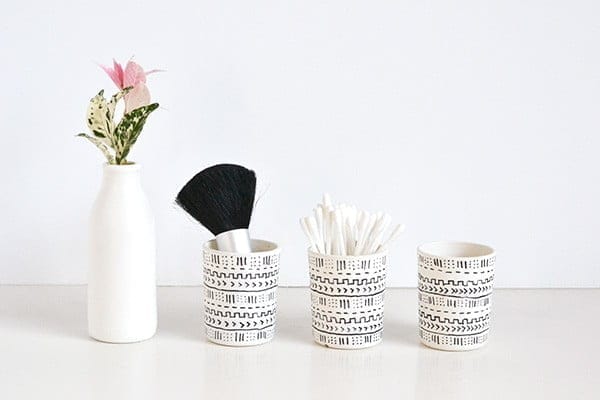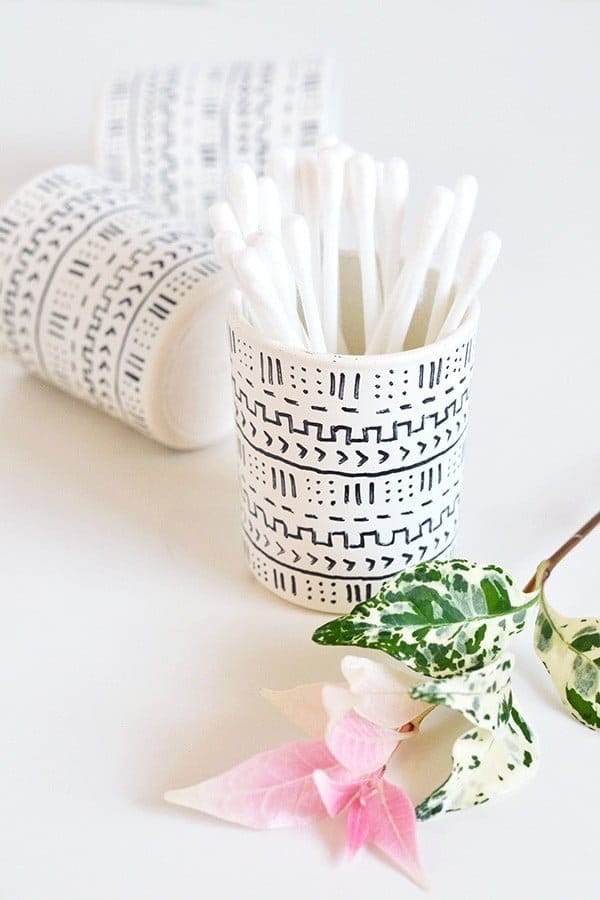 I'd also recommend keeping these guys out of water and suds. Remember, we've only used spray paint and a marker, so they probably won't withstand rigorous washing. If you need to clean them, I'd just give them a light wipe with a cloth rather than a full hand wash.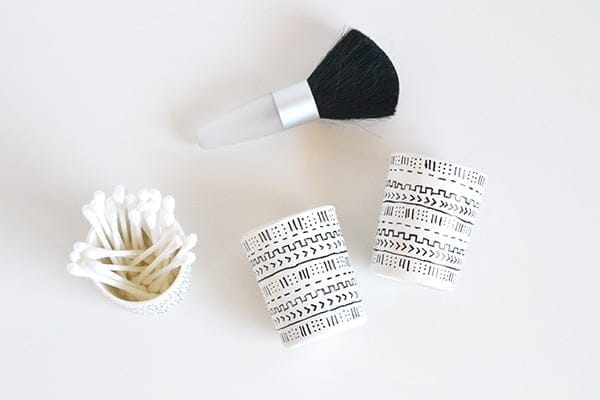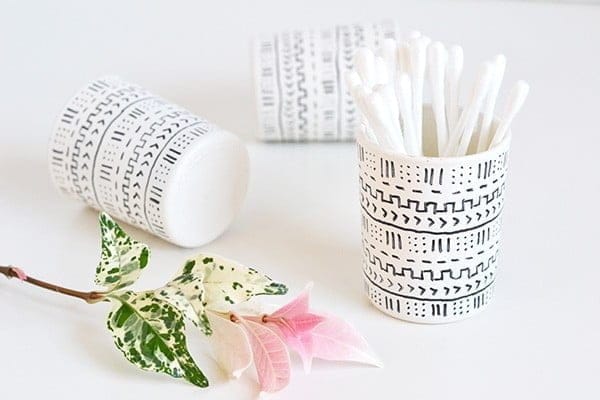 These storage cups cost so little compared to what I'd have paid for something similar in a store and I got to use up the glass votives I would otherwise have thrown away. Not bad for a quick and simple project hey?
xx Steph

More from Stephanie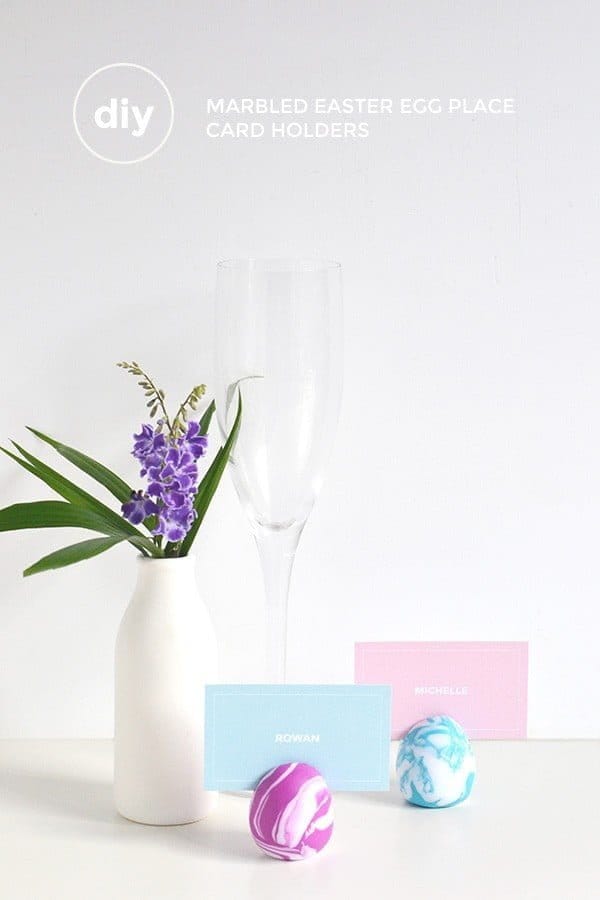 DIY Marbled Egg Place Card holders