While I'm away soaking up the sun and trying to unplug, I've got a team of talented and generous bloggers willing to step in to keep the creative fixes coming. You are going to love these DIY Nautical Style Pillows from Suzannah of Adventures in Dressmaking is sharing with you! Anything nautical is so hot right now! I still love my Nautical Beach Theme candles. Enjoy!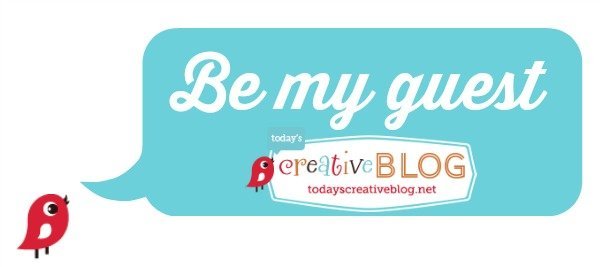 Hello, TCB readers!
Suzannah from Adventures in Dressmaking here, excited to welcome summer with a preppy, classic summer color and motif in an easy sewing project!
DIY Nautical Style Pillows
I love easy, quick sewing projects to freshen up a room and give a new look to the bedroom or couch–so pillows are perfect. If you know how to make a basic zippered pillow cover, try adding some interest with an appliqué!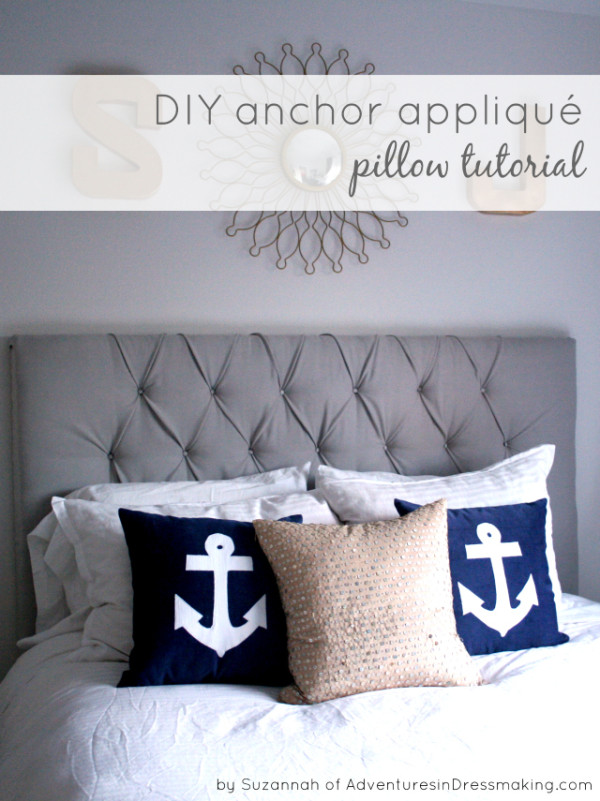 Supplies Needed to Make DIY Nautical Style Pillows:
Fabric for pillow cover (something somewhat heavy or substantial–mine here is a tight rib cotton corduroy)
Contrast fabric for the appliqué–I used a white cotton twill
Anchor pattern! Or any pattern you want. I found this anchor template and printed it out, scaled up to fit an 8.5"x11" page. You could do any size!
Lightweight iron-on interfacing to reinforce the appliqué
Optional: Fusible interfacing to put on the inside of your pillow cover, if it's lightweight
You can use this appliqué method on any pillow cover fabric (or on a sturdy tee or sweater, or anything you want an appliqué on!). To do this with pillows, you will sew the anchor appliqués onto the front pieces of the pillows before you sew the zippers on and sew them to the pillow backs.Instructions:
How to Make a DIY Nautical Style Pillow
Print the anchor template onto regular printer paper and cut out around the edges. Use this as a pattern for the fabric appliqué and cut the same shape out of the fabric.
Cut a slightly larger area of lightweight fusible interfacing and fuse it to the back side of the appliqué. This keeps the fabric from puckering when you sew, and will keep it from showing the color of the base pillow cover through if it's light like mine.
To attach the anchor to the pillow form in the right place, find the center of the pillow cover and the center of the anchor, and line them up. Rather than use spray adhesive to attach the appliqué to the corduroy (it is so messy!), and rather than just pinning very well before sewing (pins don't keep everything perfectly in place), I used some Fabric Fusion Peel & Stick Tape down the sides of the anchor shape. As you can see below, I cut off short pieces and used them to anchor the straight lines of the appliqué down. Super easy, just unroll and tear or cut, then pull off the wax paper backing. And… adhere.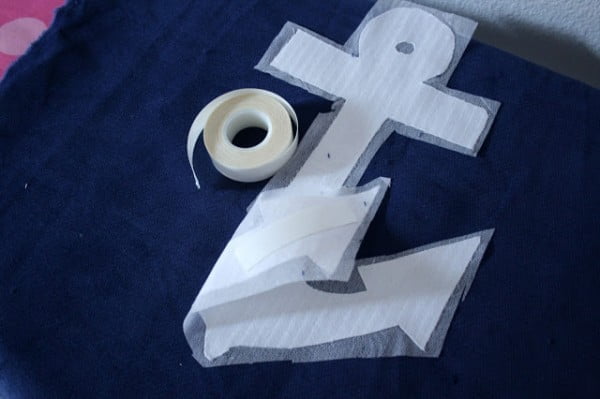 At the sewing machine, use a short, wide zigzag stitch to sew around all the edges of the appliqué, being sure to keep it flat and let the peel & stick tape do its job.
Trimm the interfacing away using small, sharp thread scissors. (This was not as easy as I'd hoped… next time, I'll cut it to the exact size, or iron it on before cutting out the anchors! Try that if you're not a super patient up-close snipper!)
Assemble the pillow form (attach the zipper to the front and back; sew the remaining three seams).
Enjoy!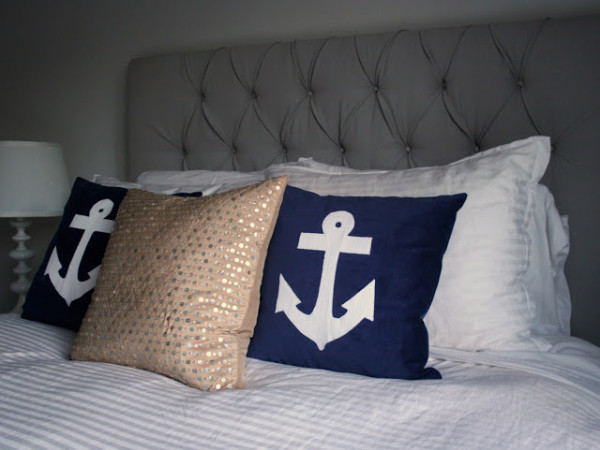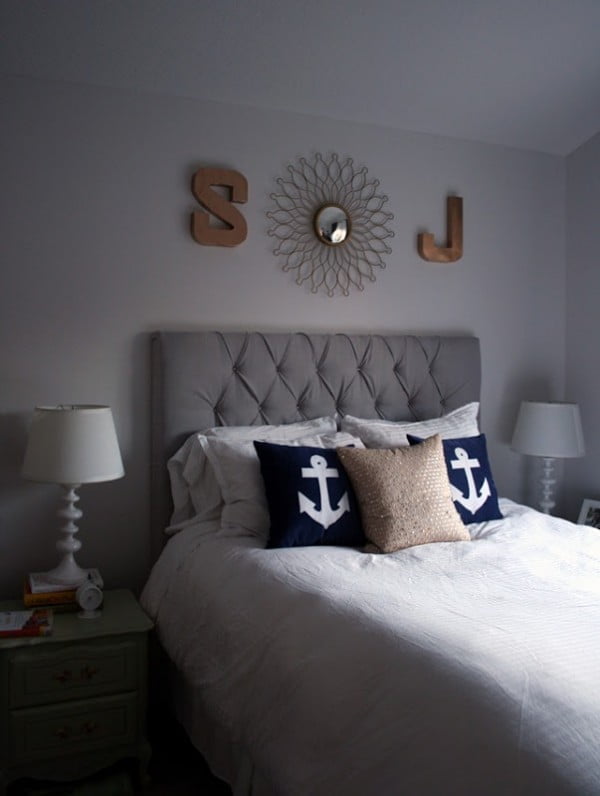 Thanks for reading!
I have tons more sewing tutorials
on my blog
, if you're ready for some other fun home dec and clothing sewing ideas!
Other projects I'm excited about on my blog this summer?