Hi everyone! It's Tanya from
twelveOeight
, and I am so excited to be back crafting with you today!! Today I'm sharing my
DIY Summer Bracelets Tutorial.
DIY Summer Bracelets Tutorial
Are you loving all of the super pretty, bright colors for fashion and home decor this summer?
I am fairly certain you are going to say "yes" so in that case, me too.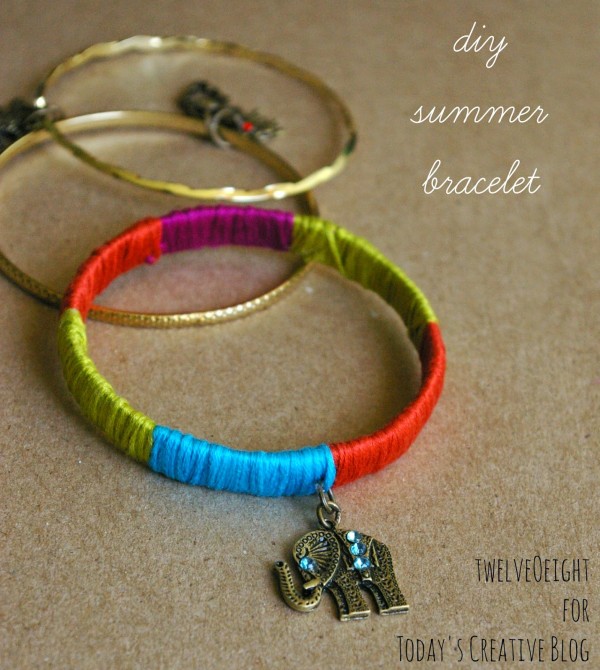 We have been winding up a busy spring at our place, fixing up our patio, and sticking to our low carb plan (I've lost 30 pounds so far!) but I had to sneak in a little craft time for us today.
I stopped by Jo-Ann's recently and saw these awesome charms, and knew right away they couldn't be on just any charm bracelet. So, with a few supplies I made this bright, fun summer bracelet that I can't stop wearing. Not that I want to stop!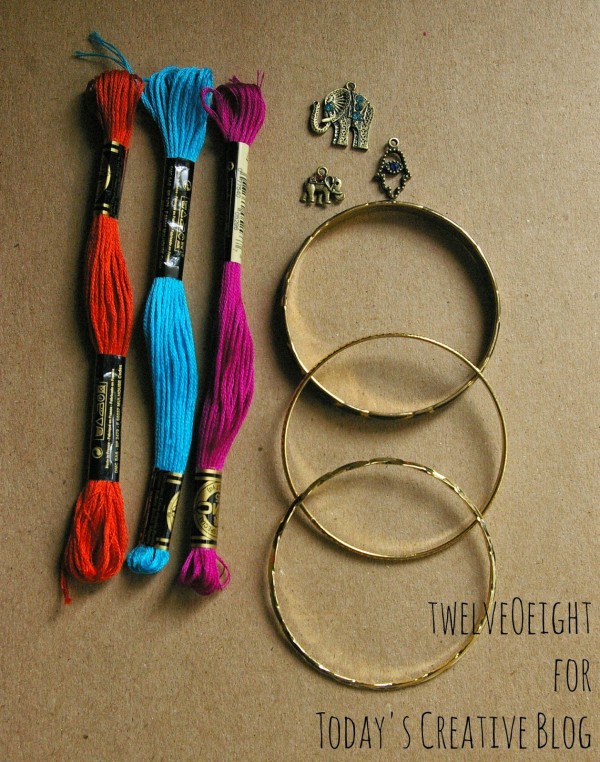 How to Make DIY Summer Bracelets
Supplies:
a few different colors of embroidery thread to coordinate with your charms
bracelets you already own or an inexpensive package from Jo-Ann's is about $2 for 4 bangles
charms & jump rings
hot glue or E-6000
needle nose pliers
scissors
Directions:
Begin by using about 2 yards of embroidery thread for each block of color around the bracelet.
Tie a small knot and wind the color around snugly, and tie in a small knot when you are read to
switch to the next color.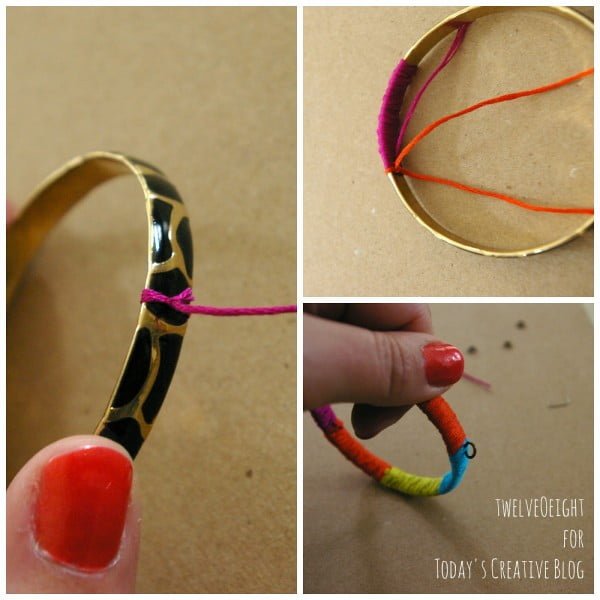 Begin the next color by tying a small knot, then tying it to the end of the previous color to secure. Repeat this process all around the bracelet until you have covered it completely with your fabulous colors.
The last step is to run the end of a jump ring thru a piece of string, and tie wherever you want your charm on your bracelet. Add the charm, and close the jump ring. Seal the ends that connect with a dab of glue so the ring won't be able to slip off the narrow embroidery thread.
Voila!
You are rocking a fab new bracelet for summer.
Mix it up with different metals, a leather cuff, or a ton of gold bangles and you are all set.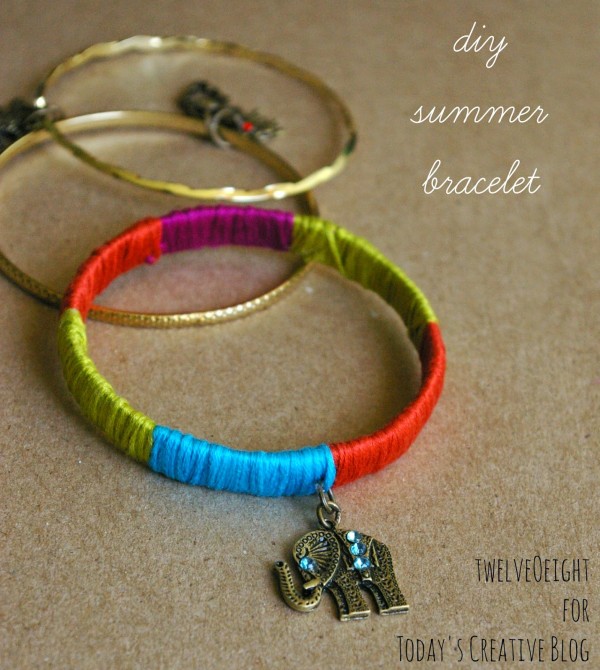 More Bracelet Ideas
let's connect!!
what's been shakin' lately at
We turned our favorite
Lasagna
into
a low carb delight!!
We made a fun
And shared how to get a couple more years
Thank you SO much for sharing your creative space with me today Kim!
And thank you thank you TCB readers, I love to create with you!!