If you're a Wizard of Oz fan (who isn't?), or you've got little kids, then you are over the moon waiting for Legends of Oz: Dorothy's Return to come out in theaters May 9th 2014. I've been asked to help promote this upcoming film by creating something out of inspiration. I thought DIY Tattooed Soap would be perfect. Mom's love it because kids are eager to wash up and kids love it because it makes washing up fun!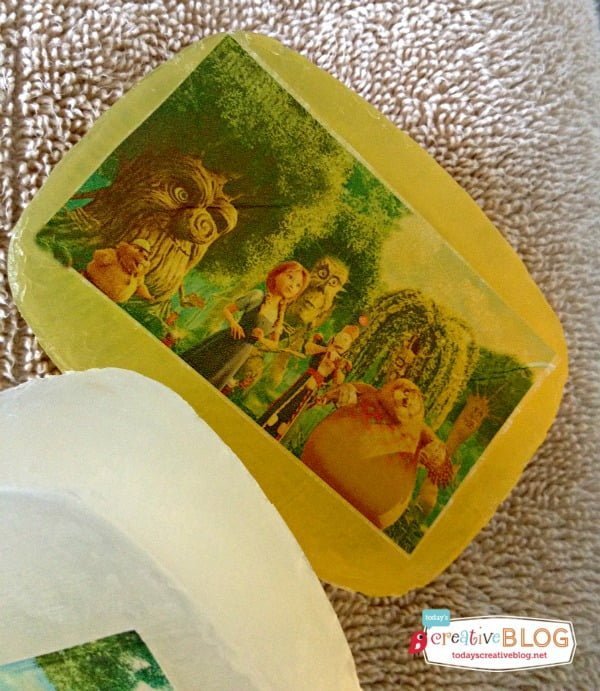 This is also one of the easiest crafts you can do, you can even get the kids involved. They'll never want to jump into the bath tub so fast!
DIY Tattooed Soap – HOW TO:
Gather your Supplies:
Printable Tattoo Paper – Click on the images above for purchase information.
Soap – I use glycerin soap because I like the see through abilities. If you use other soaps, you'll need bars of soap that don't have their name carved into the top. The bottom of carved name soap is usually good for this project too.

Download of the Legends of Oz: Dorothy's Return images and download to your computer. Print according to the printable tattoo paper instructions. Trim and use any or all images.
Gently peel the tattoo from the paper backing.
Place the tattoo carefully onto your soap, trying to keep wrinkles and bubbles from forming.
Using your fingers or a craft squeegee to rub it onto the soap.
Take a bath!
This craft took me about 10 minutes total to complete and most of it was trying to choose my image! I've got a few free downloadable images for you, which are for personal use only.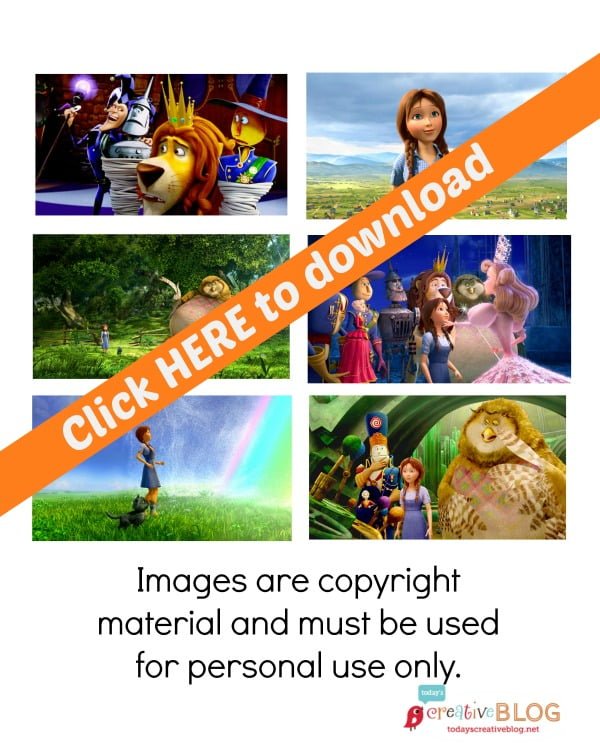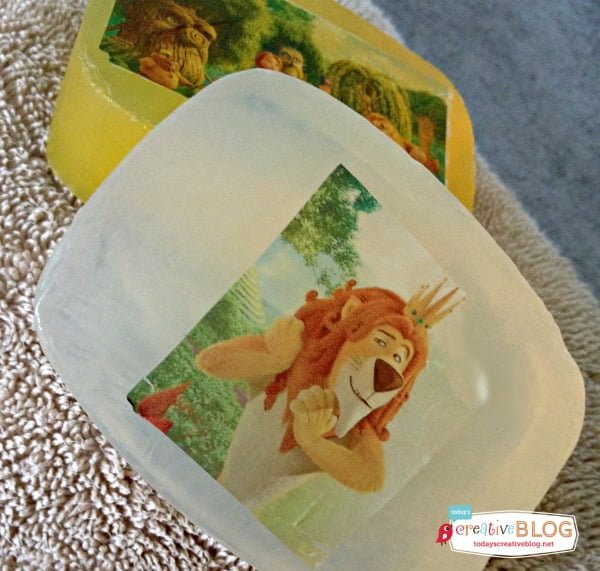 Make up a few bars for each bathroom, or for friends. How about a Legends of Oz: Dorothy's Return themed birthday Party! These would be great in party goodie bags. Mom's would probably kiss you right there!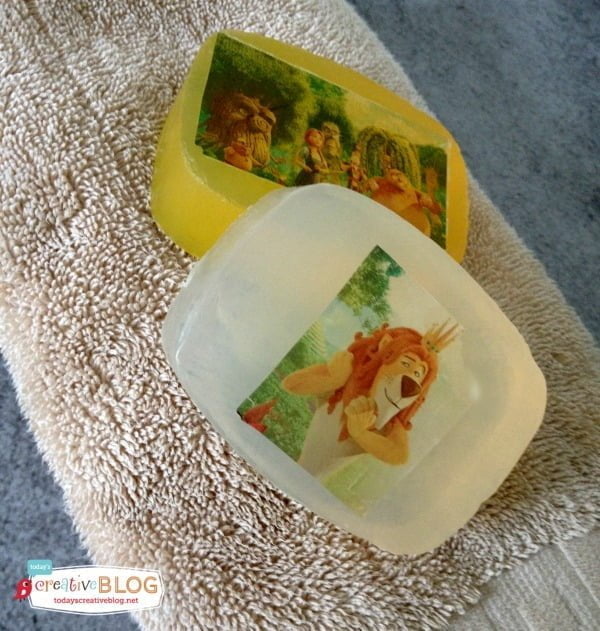 Here's a little sneak peek.
Like Legends of Oz: Dorothy's Return on Facebook Follow on Twitter, Tumblr & Pinterest Subscribe on YouTube
ABOUT THE FILM "Legends of Oz: Dorothy's Return" – a 3D animated musical feature film in theaters May 9th, 2014 Legends of Oz: Dorothy's Return is a 3D-animated musical based on the adventure books by Roger Stanton Baum, the great-grandson of L. Frank Baum. A continuation of one of the world's most popular and beloved fairy tales, Legends of Oz finds Dorothy (Lea Michele) waking to post-tornado Kansas, only to be whisked back to Oz to try to save her old friends the Scarecrow (Dan Aykroyd), the Lion (Jim Belushi), the Tin Man (Kelsey Grammer) and Glinda (Bernadette Peters) from a devious new villain, the Jester (Martin Short). Wiser the owl (Oliver Platt), Marshal Mallow (Hugh Dancy), China Princess (Megan Hilty) and Tugg the tugboat (Patrick Stewart) join Dorothy on her latest magical journey through the colorful landscape of Oz to restore order and happiness to Emerald City. Set to the tunes of Academy Award-nominated singer/songwriter Bryan Adams, Legends of Oz marks a charming, family-friendly return to the Oz franchise. Starring Lea Michele, Hugh Dancy, Megan Hilty, Jim Belushi, Martin Short, Dan Aykroyd, Kelsey Grammer, Oliver Platt, Bernadette Peters and Patrick Stewart with new music by Bryan Adams.
This post is sponsored by Clarius Entertainment. All opinions and ideas are 100% mine.