I'm from the Portland area and we are all about our coffee and tea……actually beer too. If it can be brewed, Portland does it. My friend Andy from Plum Deluxe is the master at whipping up a frothy drink, so he's showing us how to make DIY Tea & Coffee Lattes. It's not as hard as you think! And what perfect timing with the winter weather on it's way! You can see more drink recipes here.
DIY Tea & Coffee Lattes – How to Make Your Own Tea & Coffee Lattes at Home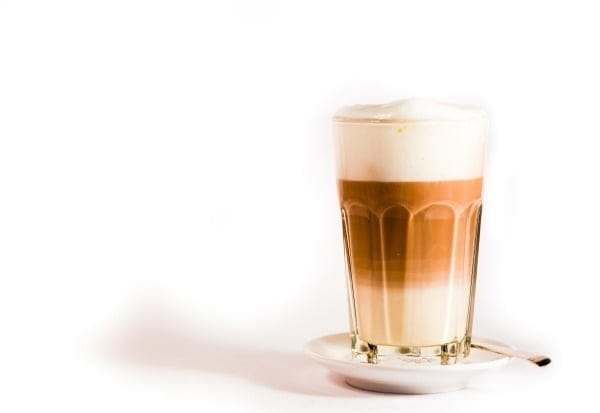 Is there anything more comforting and decadent than a piping hot latte to get you through rainy days, blue moods, and the long dark nights of winter?
The only problem is that a serious latte addiction can get expensive, and sometimes leaving the house to visit to your local Starbucks or coffeehouse is not an exciting prospect in a storm. So make them at home! It's easier than you think.
Step 1: Brew your base.
Personally, I enjoy tea lattes more than coffee (and I like posting them on instagram!) – especially a flavorful tea blend. But regardless of your (de)caffeinated concoction base, here are a few tips:
For tea, brew very strong tea at the full steeping time, not so much that you end up with bitter tea, but making sure that your tea imparts full flavor.
For coffee, espresso is better but strong black coffee is OK too. Piping hot, please.
Generally, I like the tea/coffee portion of the latte to be 2/3 of your beverage – you may experiment to see if you prefer less tea/coffee. The other third, milk, is up next.
Step 2: Steam and Froth the Milk
Milk is your second primary ingredient, and you can choose from any milk you like – dairy milk, almond milk, coconut milk, soy milk, help milk. Most of these milks steam and froth and fairly well, but not as well as dairy milk. Coconut milk adds a really nice extra layer of flavor, by the way.
There are 3 ways to get your milk ready for its moment in the spotlight, each with a varying degree of equipment required.
Keep it Easy: Put your milk into a microwave safe container that has a lid – but microwave without a lid (for example, a mason jar or a tupperware bowl). Microwave 30 seconds, take it out and put the lid on and shake, shake, shake. Carefully remove the lid off, microwave another 30 seconds, then shake with lid again. Now you're ready to go. Important: your milk will expand as it heats and is frothed, so only use small amounts of milk in a container with lots of room.
Use a Frother: If you are ready to take your frothing skills to the next level, get yourself a small hand-held frother like this one. You shouldn't pay more than $5-10 and what you do is you heat up your milk in the microwave and then let the frother whip and foam your milk to creamy delight. Highly recommended if you're going to be doing a lot of latte making.
Luxury Milk Frothing: Want to pour lattes that will leave your guests and family begging for your secrets? You need to get yourself an automatic milk frother – this one is good value; you can pay anywhere between $50-100 for this particular piece of kitchen wizardry. An auto frother warms the milk in the device, which I think tastes better than the microwave, and then froths to absolute perfection. I first experienced one of these at a B&B, and my latte life was never the same.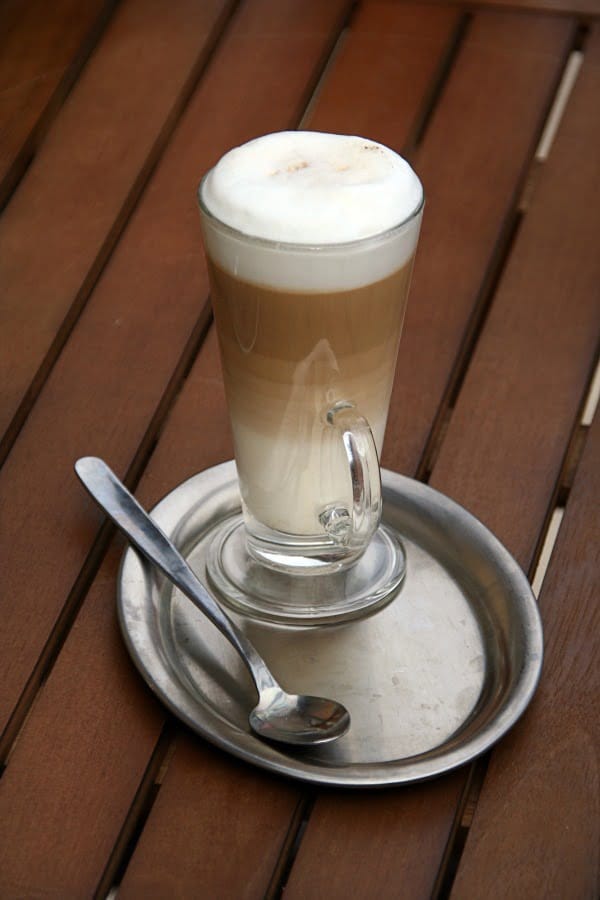 Step 3: Put it together, with a splash of your add-ins.
If you have any syrups or sweeteners you'd like to add, grab them now. I prefer to put syrups into the piping hot tea or coffee, stir in, and then add in the milk and fold together for the final product.
For that extra-special touch, put a sprinkle of cinnamon (or spice of your choice) on top of your foaming glass of excellence.
Serve immediately, preferably with a delightfully homemade baked good. Happy sipping.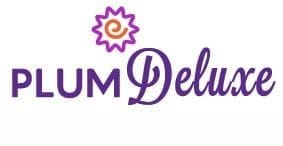 Andy Hayes is the founder of Plum Deluxe, the website that helps you make moments that matter. Be sure to explore Andy's new line of organic, creative loose leaf tea blends. Andy is based in sunny Portland, Oregon.