If you have little ones in the house, then I don't have to tell you it's almost time for Trick or Treating! This DIY Trick or Treat Bag made from a pillow case and this free Halloween printable will make your little goblins very happy!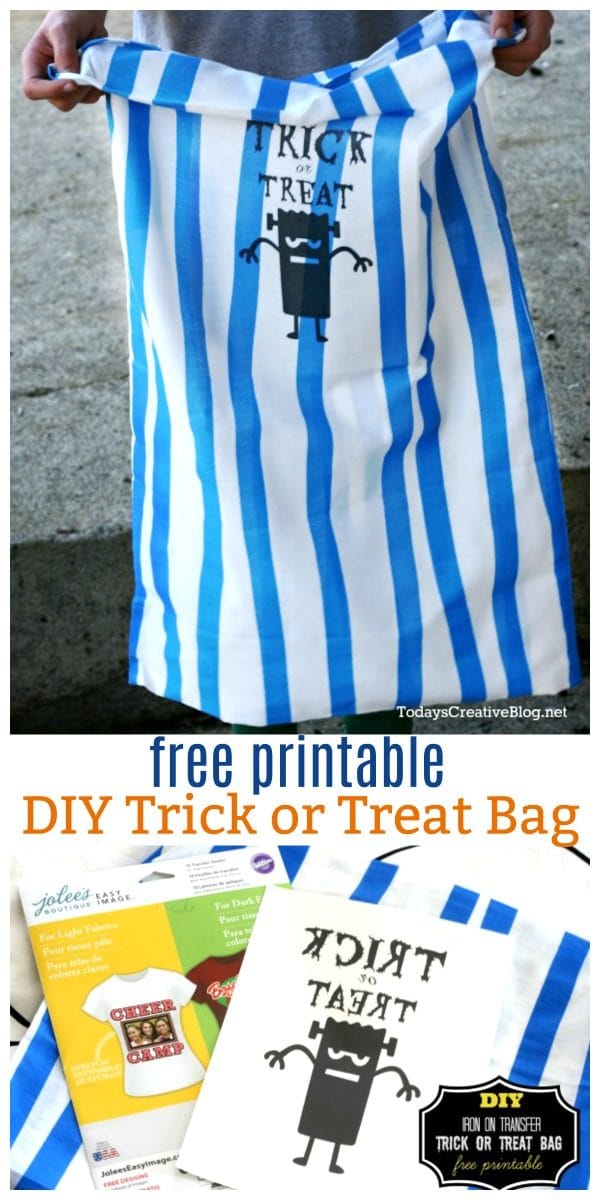 This will be the first year my son isn't heading out for free candy. He'll probably hang with friends, maybe even hand out candy here or create a haunted house, but when he WAS trick or treating, he ALWAYS asked if he could take a pillow case for his bag.
DIY Trick or Treat Bag
Free Trick or Treat Bag Image Download
I love doing iron transfers! You can create custom designs within minutes.
When I was at IKEA recently, rummaging through their "as is" room, I found this pillow case for $2! I am always looking for inexpensive items to create with and thought it would make the BEST trick or treat bag. The fun blue stripes (I wish they were purple because the blue reminds me of painters tape) with a Halloween image would be perfect!
This was SO easy and would be so fun to do a few for all the kids in the family. You can use any bag, or older pillow case…….I'd check out Goodwill.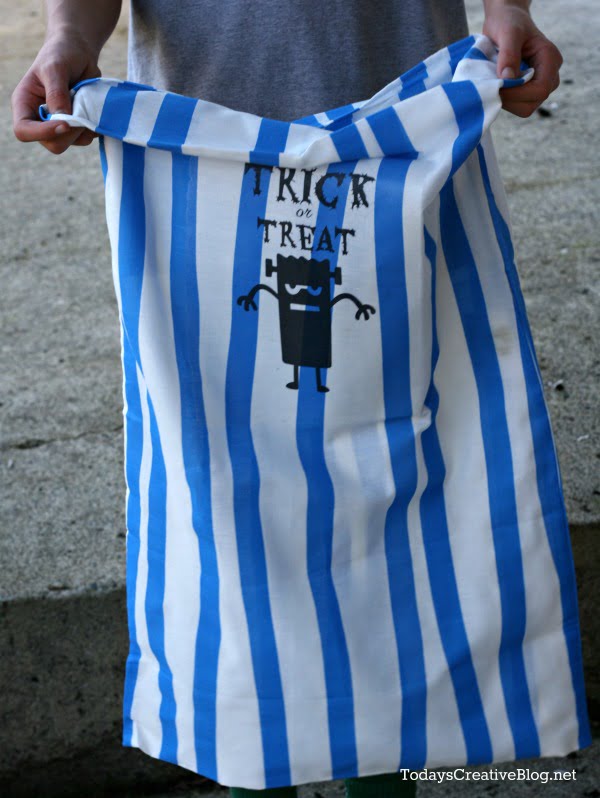 How to Make a DIY Trick or Treat Bag
Trick or Treat Bag Supplies
Affiliate links for products listed are for your convenience only. This costs you nothing extra. If you happen to purchase anything as a result of clicking, TCL will receive a small percentage. Thank you for your support. This allows me to continue to offer you free content.
Pillow Case
Iron
Printer
Scissors
After you've downloaded the Trick or Treat image or created your own custom design (I used PicMonkey, which is free and easy), follow the directions for your iron on transfer paper.
If you're printing with this paper, remember to print on the NON-Glossy side. I always forget and as you can see, I have now written myself a note ON the packaging to remind me the next time. Who has time to read directions?
Trim if needed, then place your image face down onto your fabric. Iron over the image, pressing hard for about one minute. Let it cool, then gently peel away the paper. Tada! You've got yourself a custom Trick or Treat bag!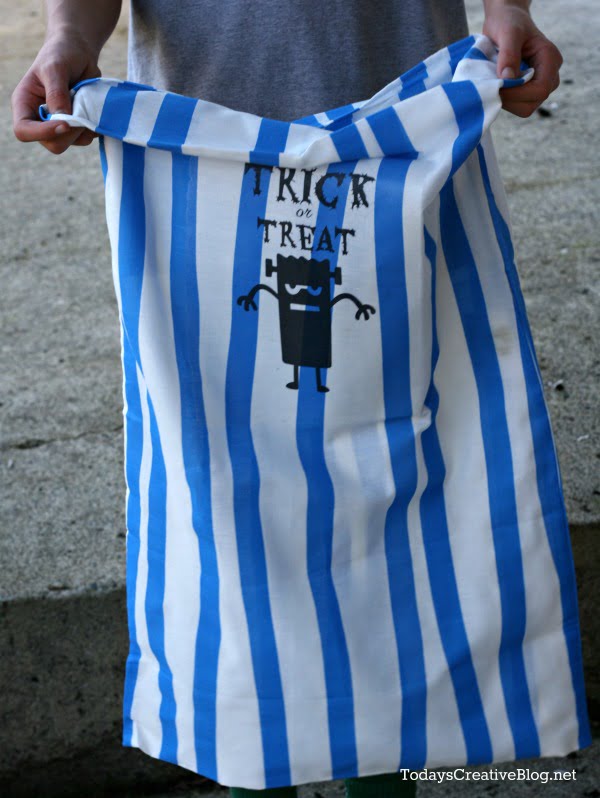 So easy!
If you design your own, and you're using letters, be sure to reverse the text in your printer settings. Otherwise, the lettering will be backward. Trust me, you'll be annoyed. I've done it several times!
Here's another example below using PicMonkey. I used one of their fun Halloween fonts and a couple of their bat images. Simple.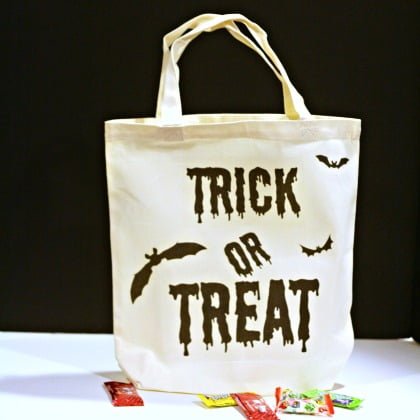 ---
More Halloween DIY Ideas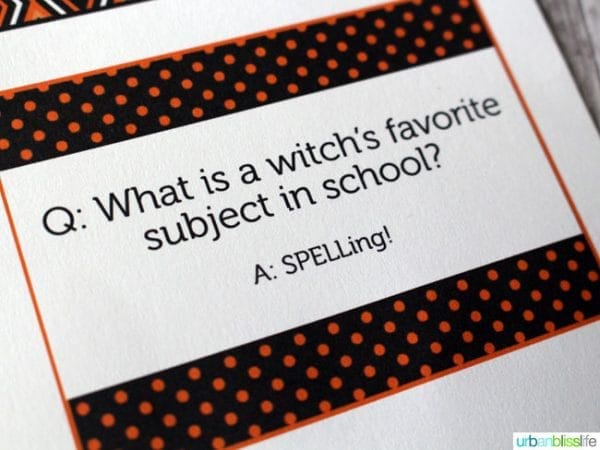 Free Halloween Printables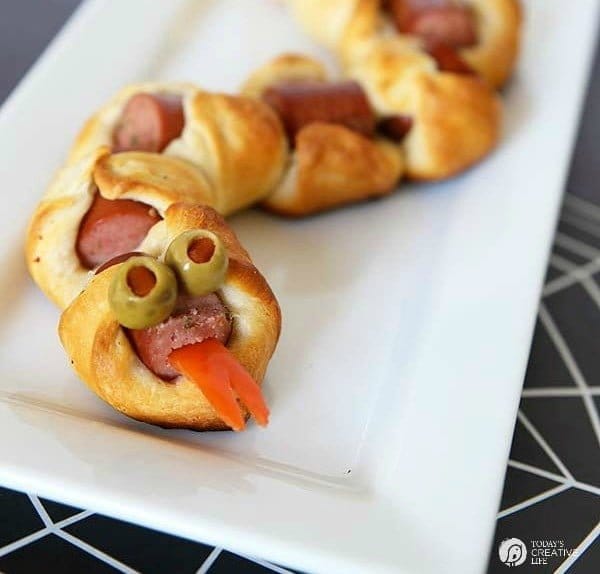 Rattlesnake Bite Hot Dog Halloween Food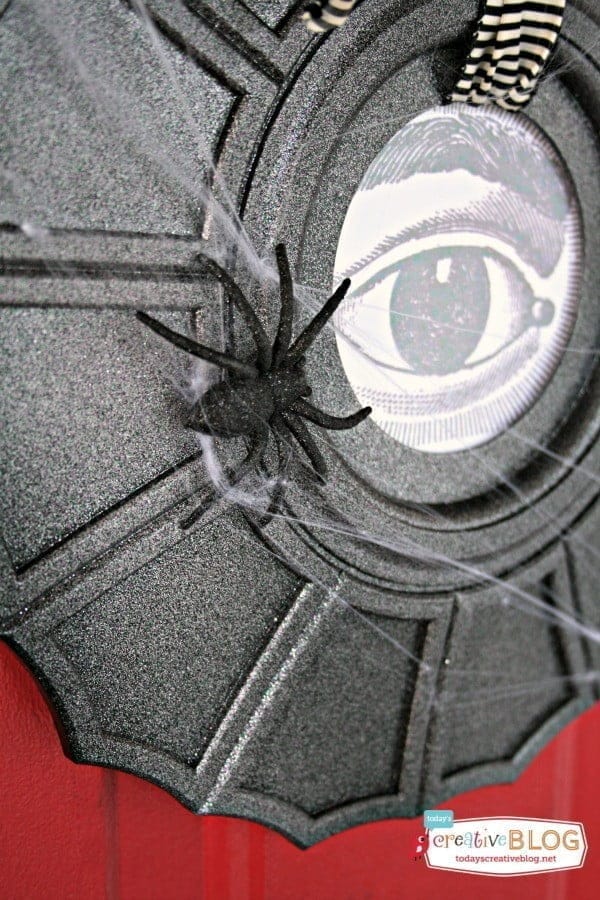 Easy DIY Halloween Wreath from a Ceiling Medallion