Both my husband and son have been hit by Spring colds which gave me a reason to try making DIY Vicks Shower Soothers. Remember those? We used to use them when my son was small, but I wasn't able to find them this past week.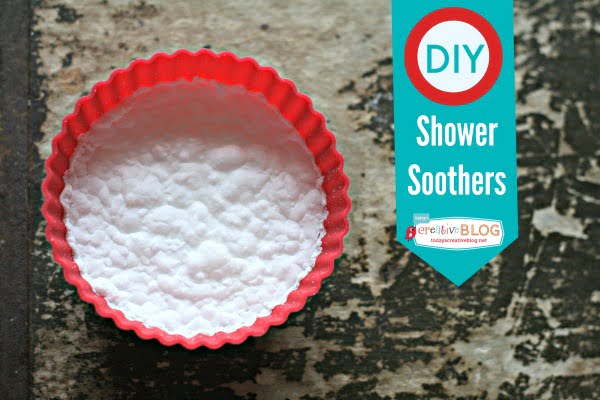 DIY Vicks Shower Soothers
My husbands cold was a couple of weeks ago and my son's hit his past weekend, resulting in him staying home from school on Monday. Thank goodness this is a fast moving cold, I hate seeing my baby not feeling well.
I've pulled out the vaporizer, added a few drops of essential oils, (Eucalyptus, Rosemary and Camphor) to place in his room at night. I've rubbed his feet with Vicks (then you put socks on) and I made up a batch of these Shower Soothers like a Vick's Shower Disk that fill the steamy air with nasal clearing goodness.
I picked up the oils I needed at New Seasons. I like blending these 3 together.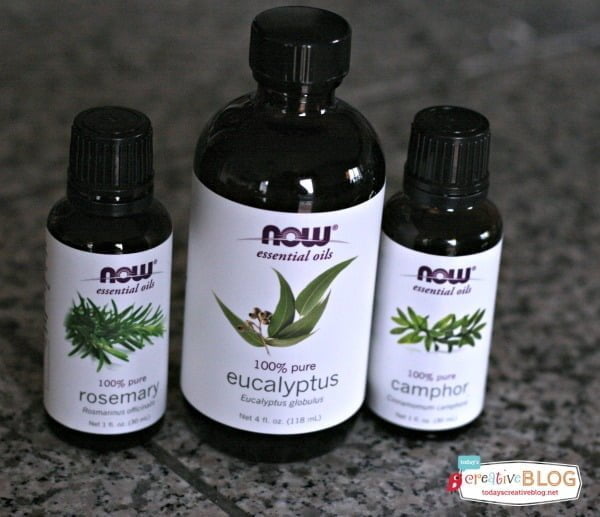 The bad thing is, my son is not a fan of these scents. He's also not a fan of anything mint, but that's beside the point. I make him use one in the shower to open up the airways and clear out the sinus's.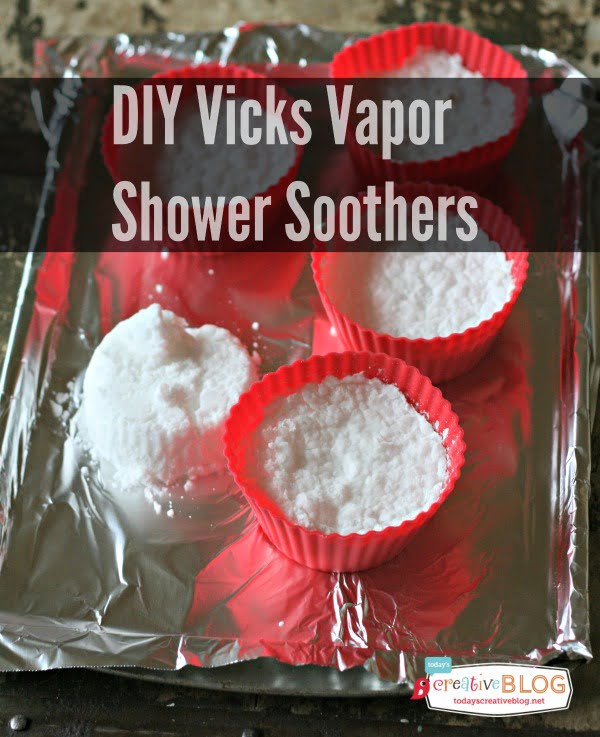 I had never made these before, so I over did it on the oils….Oh my heck! When I opened the oven after baking them……I was hit with a blast of Mr. Vicks. My house smelled like a bath house and I'm pretty sure my silicone muffin molds will smell like Vicks forever.
I also realized I should have looked up how others made these…….but how hard could it be? It's just baking soda, essential oils and water……then bake and set aside. But like I mentioned, I added WAY too much of each oil and I would use less water next time since mine are pretty fragile. If they fall apart, I plan on just scooping a couple of tablespoons into the shower or use in the bath. Why not?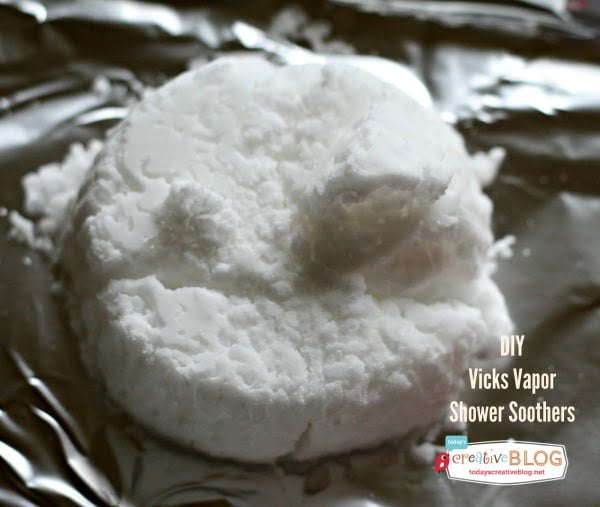 They were still great in the shower however. To get the full affect, you may want to steam up your bathroom a few minutes before entering the shower. I placed mine on the side while the bathroom was steaming, then dumped it on the shower floor when I entered the shower. Even though I didn't have a cold, this was still quiet soothing.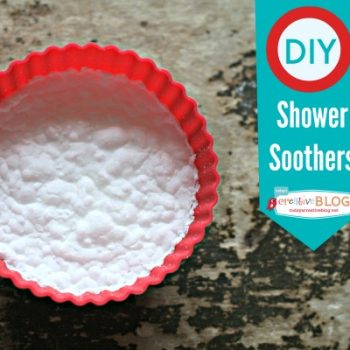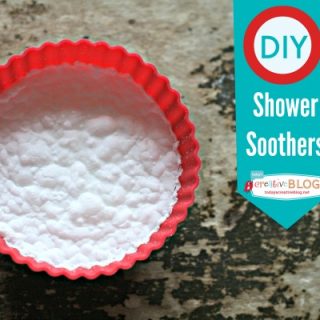 DIY Vicks Shower Soothers
Ingredients
3 cups Baking Soda
3/4 cups water
Several Drops of each essential oil: Eucalyptus, Rosemary and Camphor
Instructions
In a bowl, combine and stir baking soda and water into a goopy paste. You can add the oils now, or add in layers as you fill your silicone muffin mold.
Bake 350° for 20-25 minutes
Set aside to cool and continue drying.
If they're not strong enough, make a note for next time and you can always add drops after baking or before showering.
Store in an air tight container, add extra drops before use.
Supply List:
My supply list is for your convenience. I am not selling or sponsored by these products, however it does contains affiliate links. If you choose to click and purchase anything, I will receive a very small %.