Please welcome creative contributor, Colleen from Lemon Thistle. I love creating my own wall art, especially if it's DIY Vintage Tag Wall Art!

It always brings more meaning and personality to your home when you display items that mean something. If you like this, then you'll love her Special Dates Pillow Cover she made, using all family dates.
DIY Vintage Tag Wall Art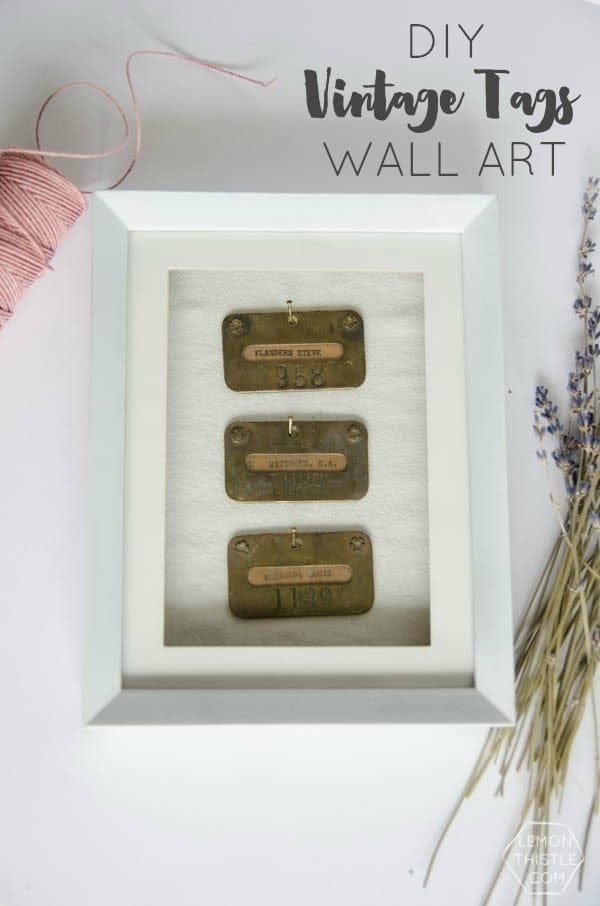 I'm not sure about you, but I love the look of vintage trinkets. I have vintage tins and crates and hardware… and I can only find a use for so much of it. I'm working on cleaning out my stash, so have put myself on a thrifting 'freeze' but every once in a while, something comes along that I just can't resist.
That's these little vintage tags. There was a big box of them, but I limited myself to three (I know, such self restraint!). I'm thinking that they're safety deposit box tags, but that's just my best guess. I loved the imperfectly stamped numbers and lettering, the discoloured paper name inserts, and the completely classic names. At first I was thinking that they'd make a nice addition to a wood working project, but then I gave myself a reality check (I'm not going to have time for much woodwork anytime soon!) and decided on this wall art.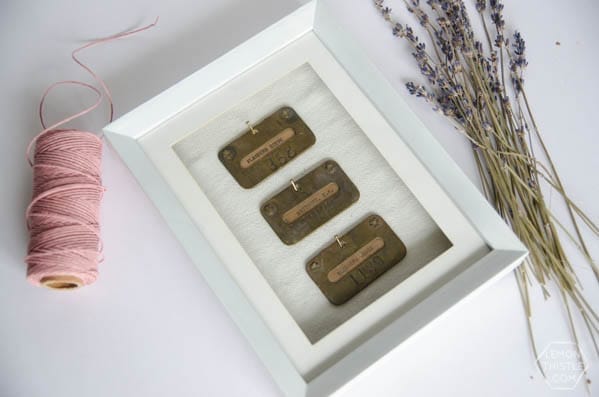 We're currently working on a gallery wall in our hallway, and this is one of the first frames I've filled. I love how it adds a different dimension to the wall than just a standard photo. In a funny way it reminds me of a butterfly collection- how they pin them to a board. That's probably weird, so I'll just get to the DIY now.
Supplies Needed to make your own: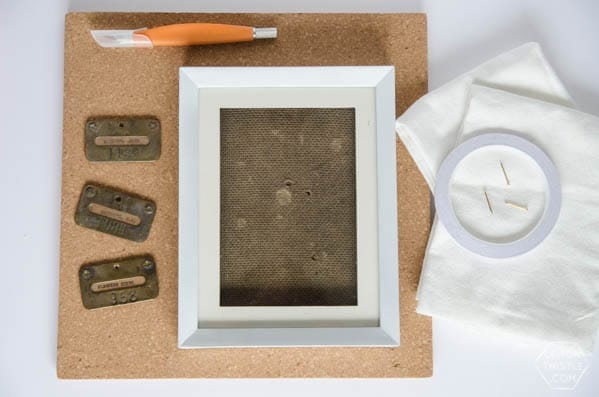 How to Make DIY Vintage Tag Wall Art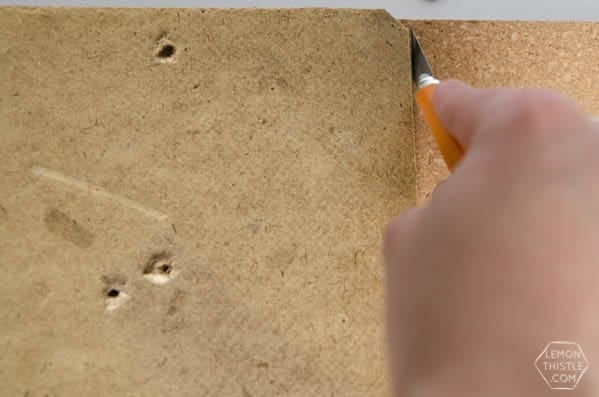 Start by removing the backing of your photo frame. This will be replaced with cork, so you'll use it as a template to cut the cork sheet. I use a craft knife to cut cork and press firmly through- this works much better than dragging the tip of the knife through which will crumble the cork before it cuts it.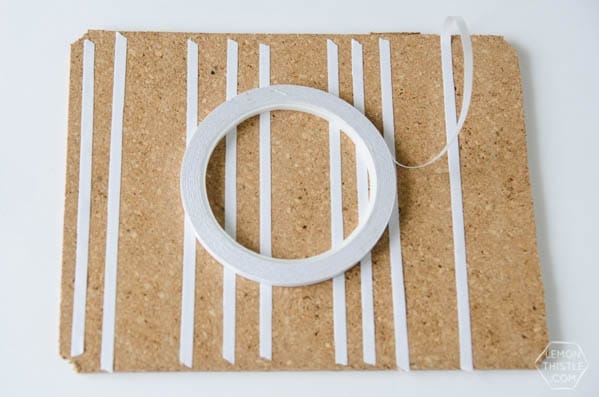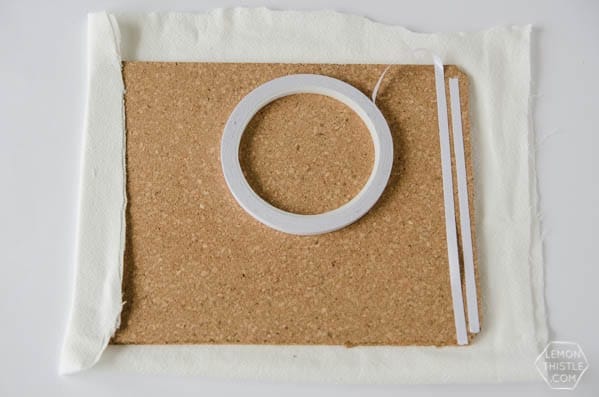 When you have your cork cut to size, cover one side in double tape and smooth over your fabric. I did two layers of fabric to get a brighter white (adding more double sided tape in between the layers). Flip it over and wrap the edges around the back and adhere with more double sided tape. If you haven't worked with double sided tape before… prepare to be amazed. I love it more than my glue gun- it can be found in almost every dollar store in either the craft section or the hardware section. Just be sure to get double sided tape, not mounting tape which is foam tape and adds thickness to your project.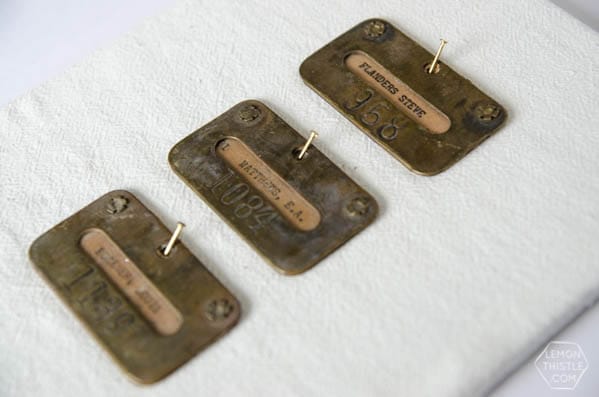 When your cork is covered, double check that it secures into your photo frame before finishing. I found that I needed to trim the corners of the tea towel to get it to fit properly. When you're sure it's a good fit, line up your 'artifacts' and poke the nails into the cork to hang them in place. That's it! You can re-assemble your frame and you have a lovely piece of art to display a vintage collection in your home.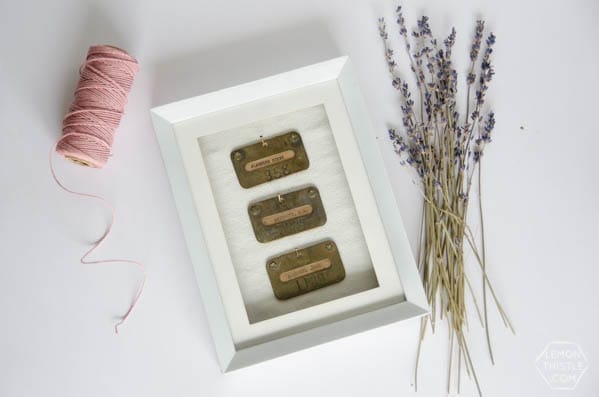 I'd love to hear if you have any small vintage bits that would make for lovely wall art! Are you a thrifter with good intentions like I am? I'd love to hear what's in your stash that you're planning to use!
See more creative inspiration from Colleen at Lemon Thistle.com. She also has a new Etsy Shop!!! Click the image to visit.
---
More DIY Art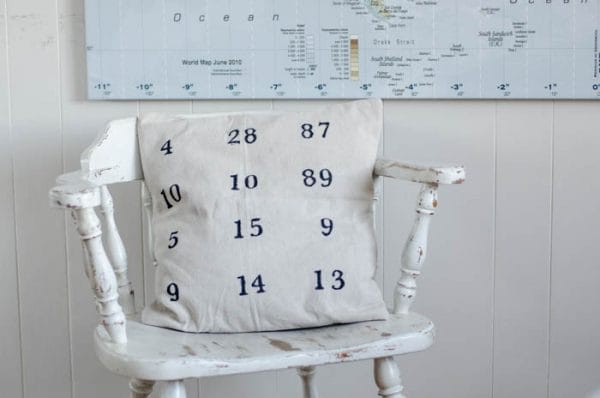 Special Dates Pillow Cover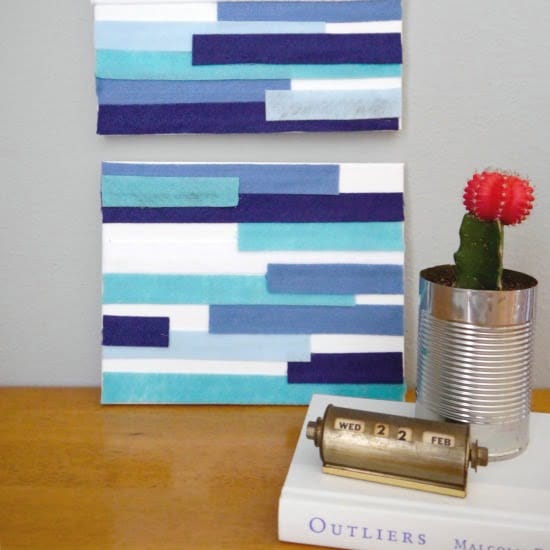 Modern Wall Art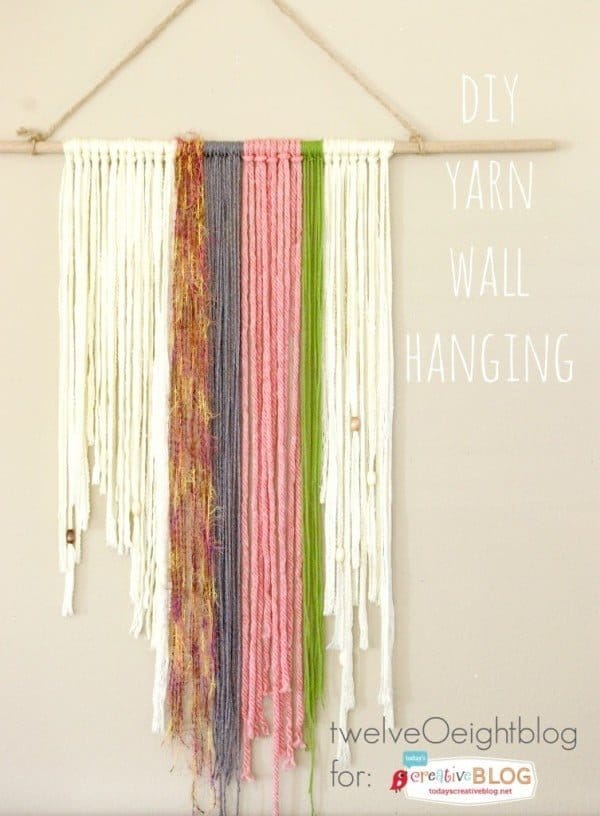 DIY Yarn Wall Art