While I'm taking some much needed time away, you're all in good hands with all the amazing creative bloggers who are stepping in to give you all a creative fix! This DIY Wood Slat Photo Display by Ariean from One Krieger Chick is a fun and creative addition to your home. Wood Slat Wall Art is so on trend….. and now you can make your own!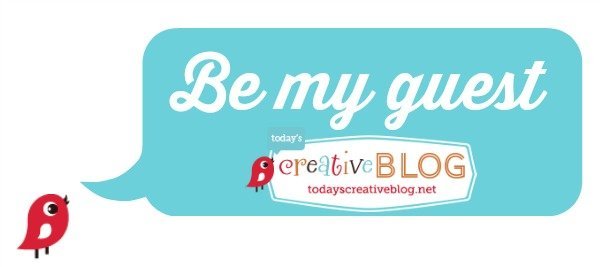 Hi there friends! I'm Ariean from One Krieger Chick and I'm here today to show you how to make a DIY Wood Slat Photo Display perfect for capturing those Summer memories…
DIY Wood Slat Photo Display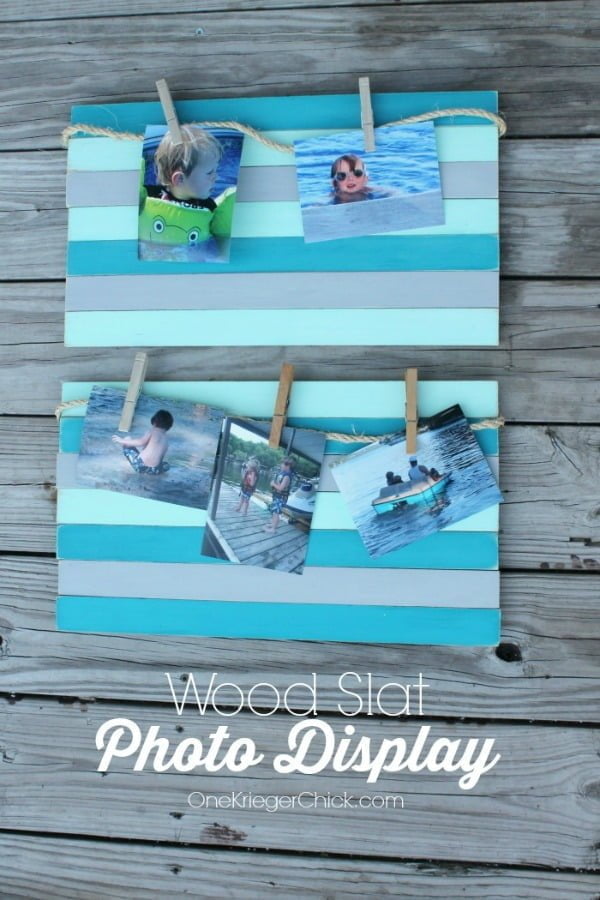 If you have been to my blog this Summer, you may have seen a project (or few) created for our Poolhouse. When we moved to our home as a foreclosure a couple years ago, the pool was the ONLY redeeming feature. Luckily my husband had a vision and quickly updated the house, but the Poolhouse has been a work in progress.
This may be my final installation to the Poolhouse decor…it just needed a fun place to display photos of the kids playing in the water. When I discovered Home Depot makes extra long paint stir sticks, I knew just the project for them…
Let's get started on making our display…
How To Make a Wood Slat Photo Display
Start with the extra long paint sticks made for stirring a 5 gallon bucket of paint. I used 7 per display* and cut the little curved end off, so they now measure 17 inches. *2 extra sticks are needed for securing the back of the display.
Colors used: Americana Decor Chalky Finish paint in Treasure and Refreshing for the teal colors. The grey is Folk Art Home Decor chalk paint in Parisian Grey.
Then, I gave the slats one thin coat of chalk paint in three colors that reminded me of the pool…And. yes, I created this project outside in the Poolhouse (in case you were wondering)…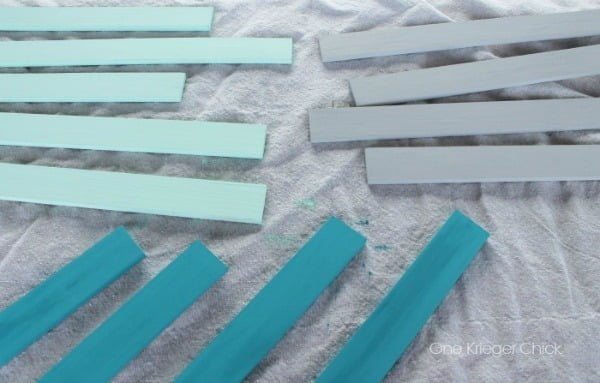 After the paint dried, I distressed the edges with a sanding block. The paint dries very quickly…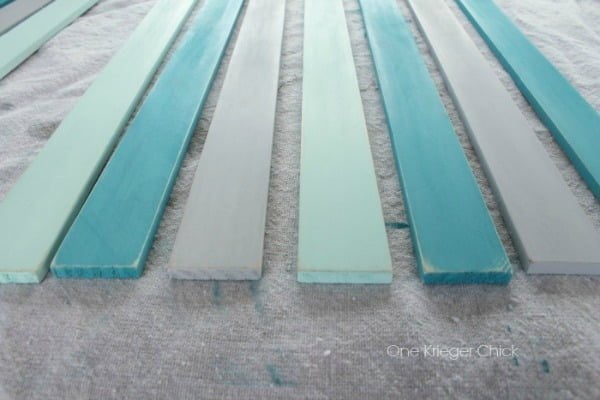 The slats each got a coat of creme wax, which brings out their color and gives them a rich look…
Arrange the painted slats in a random pattern.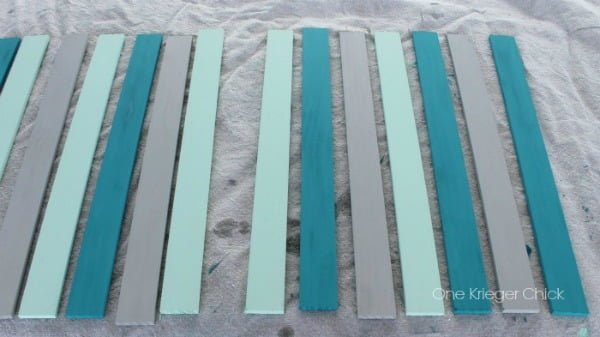 To secure the back, I cut down 2 extra paint sticks just slightly smaller than the display itself and adhered them with wood glue. Allow to dry.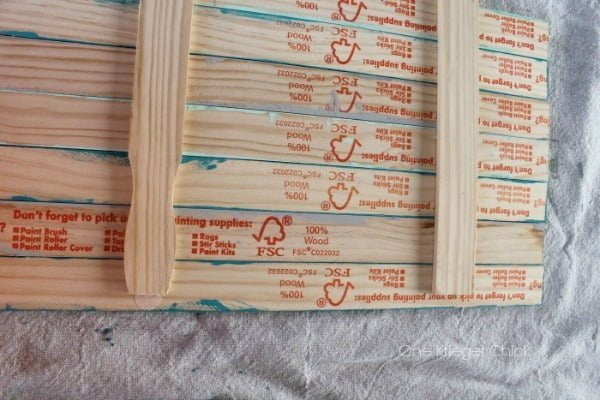 I simply hot glued an approximately 1/4 in rope on the back on both sides, so the rope could run across the entire front.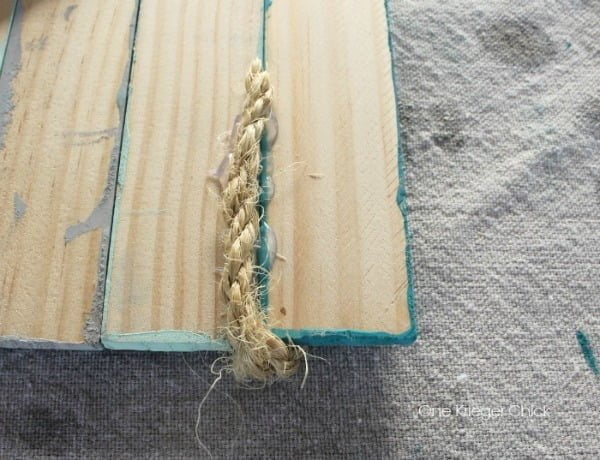 I attached a couple clothespins and some cute photos of my boys enjoying Summer…
And now I have a fun display that can be used year after year…changing photos as the boys grow…although I wish they would just stay little!
So happy to share this idea with you all today. If you liked it, I would love for you to stop by One Krieger Chick and check out some of my other Poolhouse Decor…