In a perfect world, we'd never be too busy to make homemade macaroni and cheese for our little darlings whenever they requested it. But it's not a perfect world, so do what I do and make Doctored Box Mac and Cheese using Horizon Organic Mac and Cheese. It's my mealtime solution! I found so many great ideas on their pinterest board too!
Doctored Box Mac and Cheese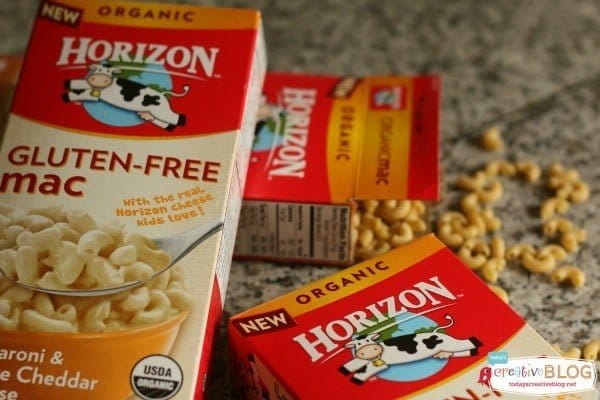 Boxed mac and cheese is in every busy mom's arsenal. I stock my pantry with Horizon Organic white cheddar Mac and Cheese and the microwavable Mac and Cheese cups.
Having these available, my son can make a "before practice" quick and delicious organic snack all on his own. All that goodness is quick to make and fills him up for a while!
He thinks I buy this brand for the cute cow, but really it's because I prefer the Horizon brand for it's organic ingredients, high protein and the gluten free option.
On those nights I'm feeling crimped for time, but want to offer something more and make it stretch, it's doctor time! This is when I add ingredients like broccoli, olives, chicken….the possibilities are plenty.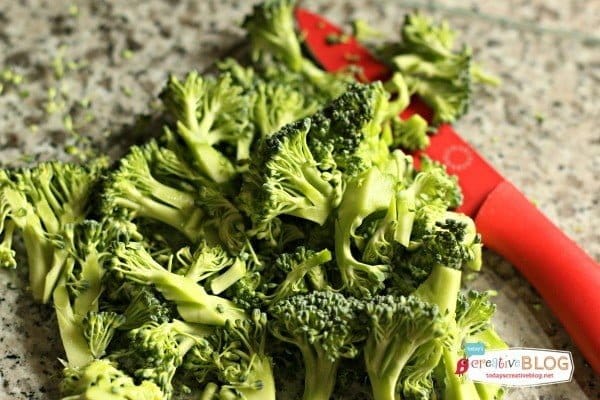 Today, I simply cut up fresh broccoli in small pieces (steamed it in the microwave) and added to my doctored recipe.
After making the Mac and Cheese by following the simple directions on the box, I stirred in my steamed broccoli and poured it into a baking dish.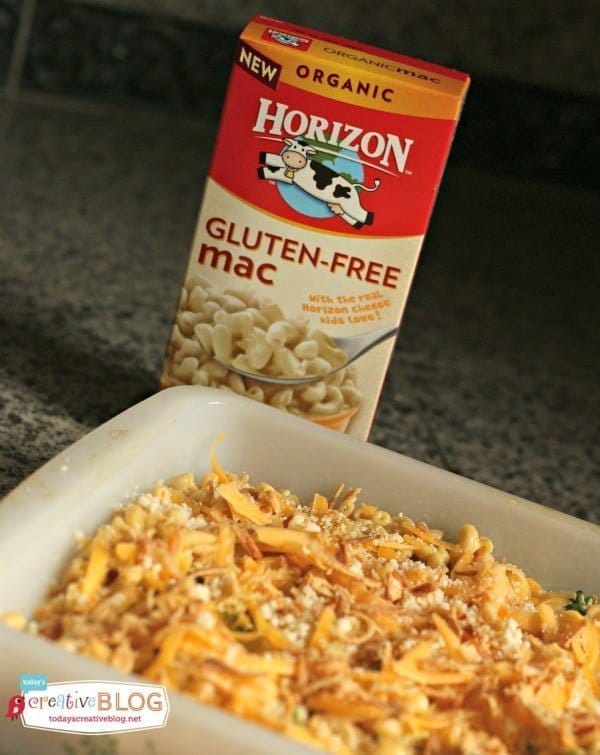 I topped it with cheddar and Parmesan cheeses, sprinkled my son's favorite fried onions on top and baked it for about 20 minutes.
Doesn't that look delicious? Would you like a bite?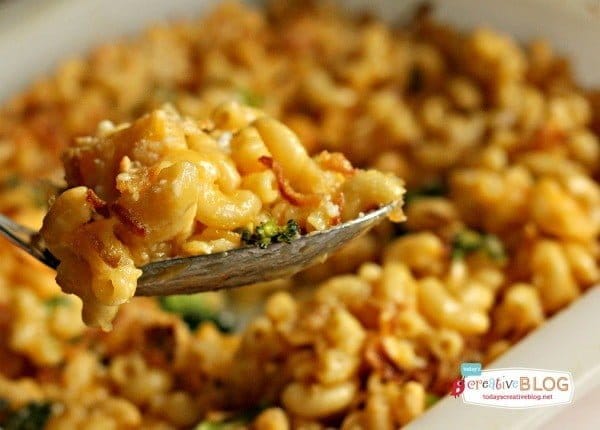 My son still isn't a big broccoli fan, but he'll eat a few pieces when I mix it with his favorite Mac and Cheese.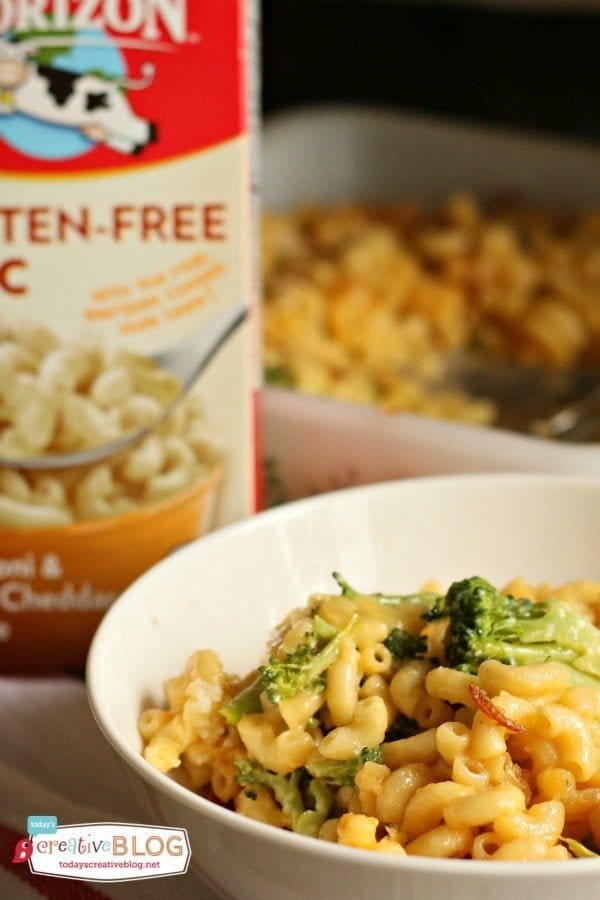 For more mealtime solutions, recipes and more, follow Horizon Organic on Facebook, Pinterest and Twitter. Leave a FB message or a tweet letting them know your mealtime solution. Use hashtag #MealTimeSolutions
This is a sponsored conversation written by me on behalf of Horizon Organics. The opinions and text are all mine.