Dr. Seuss Lorax Craft
A few years ago I was asked to working with Universal Studios on the release of the movie The Lorax. My goal was to create a fun craft that kids would enjoy. I decided to create a simple temporary tattoo craft for kids with Dr. Seuss Lorax Movie images! Kids LOVE tattoos! Well, mine doesn't, but most do.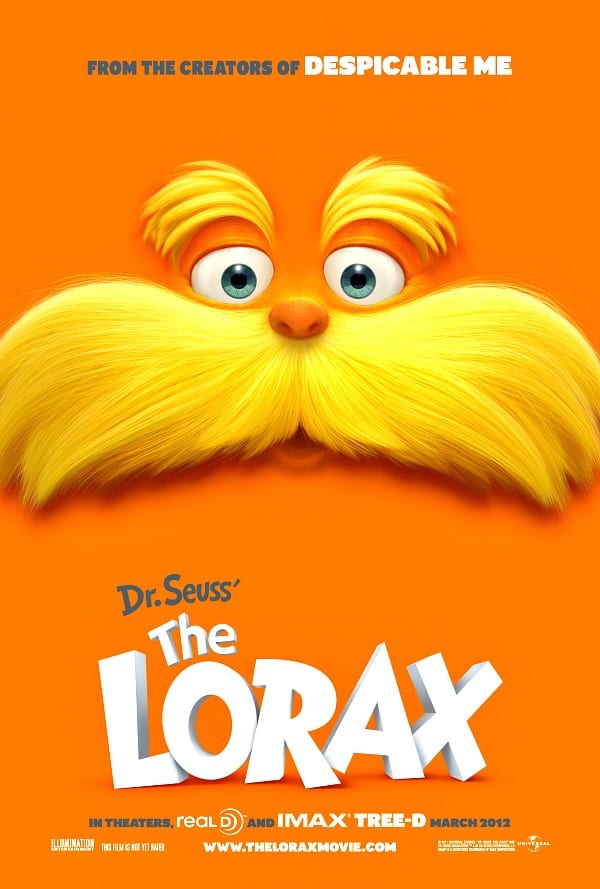 When my son was little, he thought I was the coolest mom in the world to be able to work on projects like this. It's stuff like this that makes me feel pretty cool for being asked. Then the dog throws up and it's back to reality. 🙂
The idea for the temporary tattoos was actually from my son. My son thought it would be fun to get the little guys next door involved. He also thought using the LORAX pumpkin template somehow would be fun too.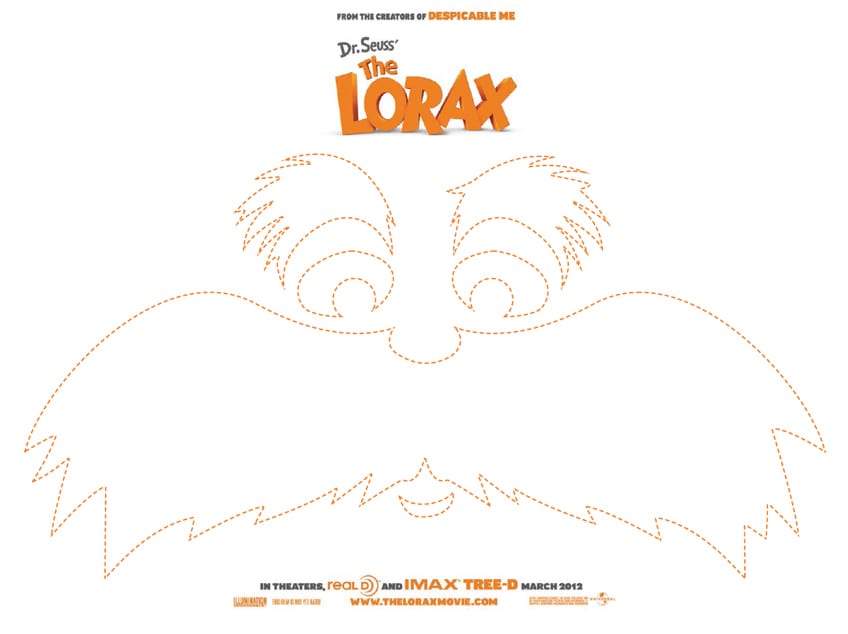 While rummaging in the craft room for our tattoo paper, I came across the extra fur we had left over from his puppet making days. Using the pumpkin carving template, I decided to make a couple of Lorax mustaches on a stick for extra fun.
How to make Temporary Tattoos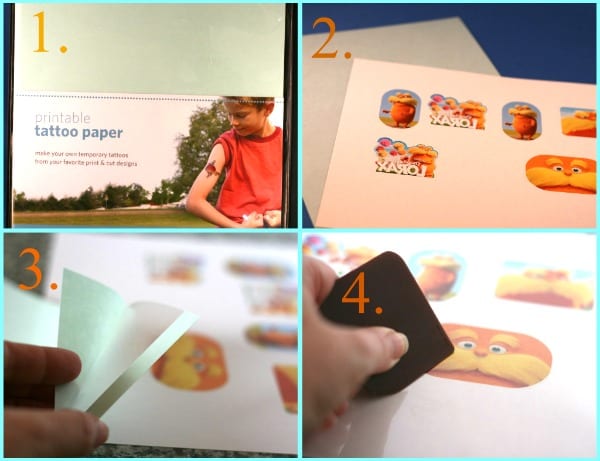 Supplies needed:
Here are a few images you can use from the Lorax movie. This is for personal use only. Right-click over the image to "Save as" on your own device.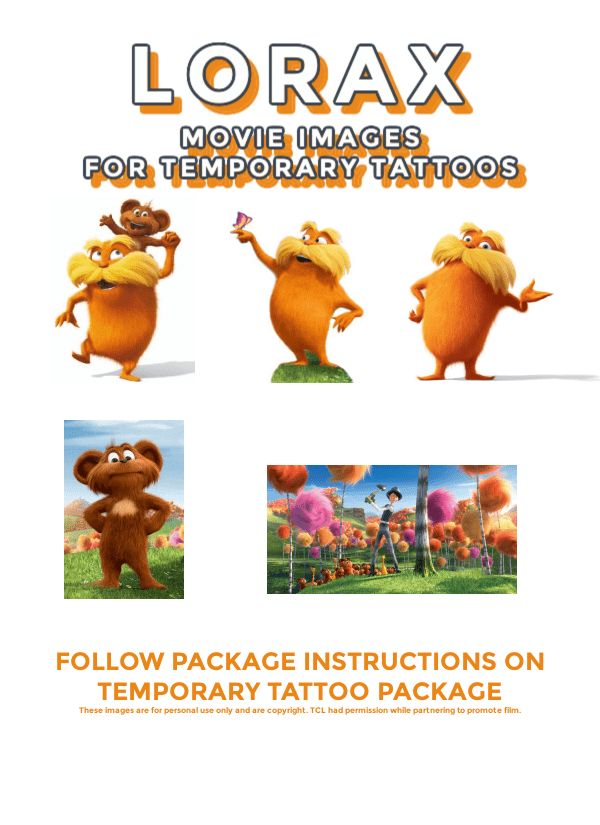 I printed a few images from the movie onto the glossy side of the white sheets included in my tattoo paper kit. Anything with wording will have to be a reversed image.
Apply the 2nd step of tattoo paper. (The greenish one) You'll need to peel it into two. The sticky side goes directly on your image. All instructions on how to use the tattoo paper is included when you purchase.
Use a scraper to press the clear sticky tattoo paper to your images. I used my pampered chef scraper.
Cut your tattoos into individual tattoos and follow the application directions.
These little guys were perfect! They were squirmy, goofy and full of energy. They had a great time with the mustaches and one insisted he wanted the tattoo on his forehead…….after mom approved it, we went for it. But I would suggest getting their hair out of the way first.


By the time I left, they were ready to see the movie and wanted to know when and where……They were so cute.

You can right-click on the Lorax images and Save As on your computer to use for printing.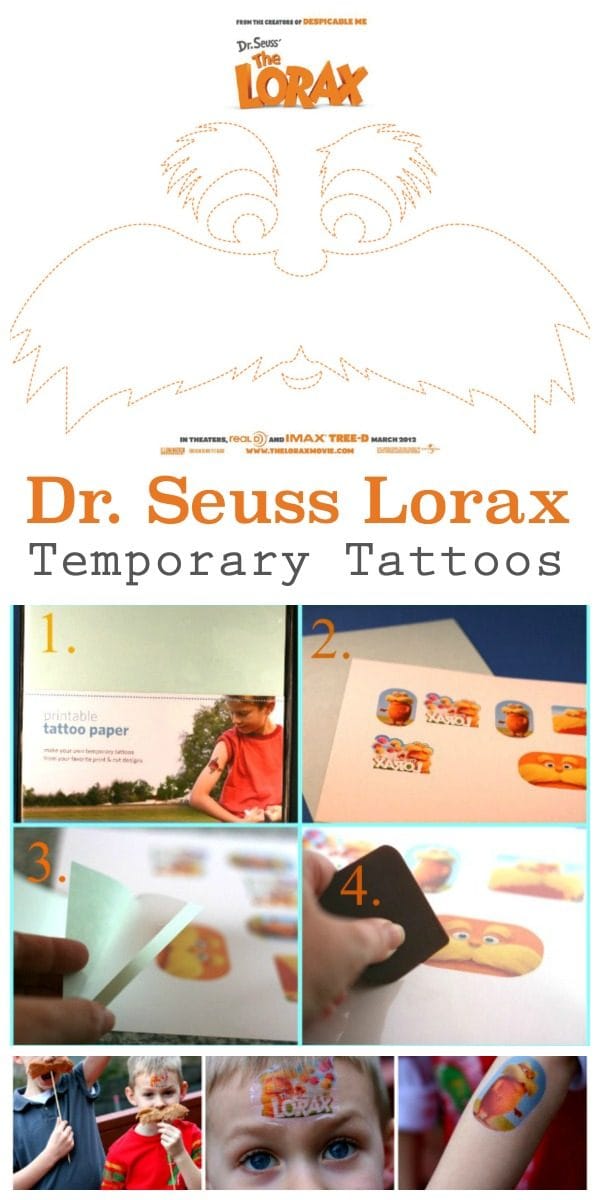 This post was brought to you by Universal Pictures – This was a compensated post. All opinions, thoughts and statements are ALL mine.