Remember when I took a trip to Yellowstone National Park? I'm still trying to catch my breath from our 2 week vacation to Yellowstone and Utah. Thank goodness for all the amazing guest posters.
Our trip to Yellowstone was a family affair with my sister's family joining us. We also had 2 extra teens join us which made a grand total of 5 teens. They were amazing and very well behaved and certainly kept us old folks going.
We are about 14 hours away from Yellowstone and decided to drive. Yes……..drive! We drive to Utah every summer, so we didn't even think twice. It was even more fun when we got to review the new KIA Sportage along the way. I mean……..who doesn't love a new car?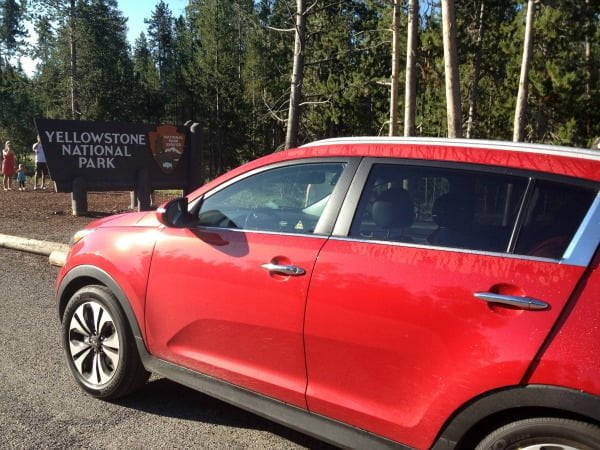 This KIA Sportage was zippy and RED! I was worried we may be a little noticeable along the way……but I am glad to report we had no tickets!
I'm sure there's all kinds of things about the motor that are good and cool, but let's get to the important stuff……….like the navigation!

Holy Heck! The navigation was the bomb! It not only got us to where we needed, but it also showed all the restaurants or whatever I needed……with in seconds! And the sun roof..…I mean roofs. It had 2…….yep…..2. It was like riding in a convertible without the hair mess. (only the front sun roof opened for safety reasons).
Heated and Cooling seats. We didn't need the heated seats, but those cooling seats came in handy while in the 99 degree weather of Utah. Even though the tinted windows kept it pretty cool.
And the back up camera! How have I lived without this luxury for so long?
When we needed to, it fit 3 teens in the back, with still enough room for our luggage. While hiking it was very handing to have the secret compartments in the back to stash our phones or wallets. It also made for a lot of extra space for storage.
This KIA Sportage was a great sport……smiling everywhere we took it. We named it our Ka Ka Ka KIA Pet.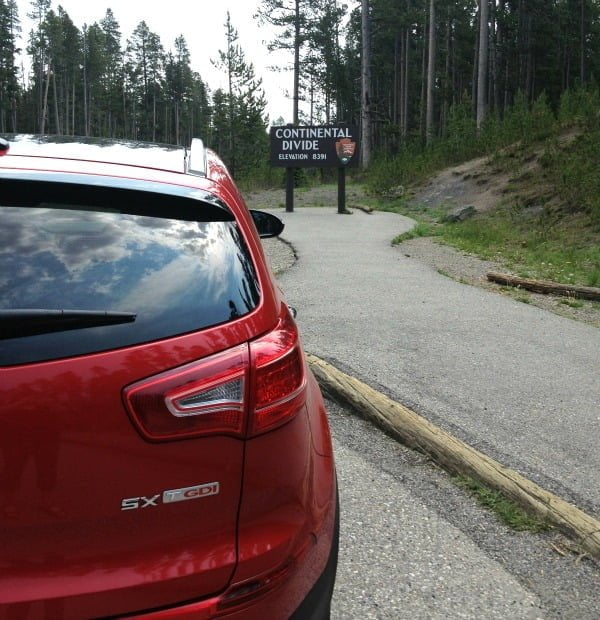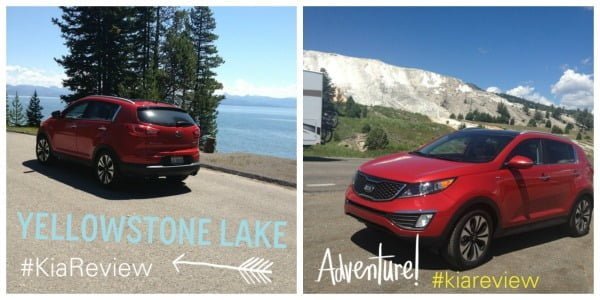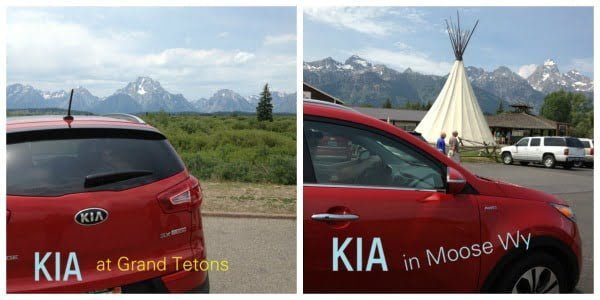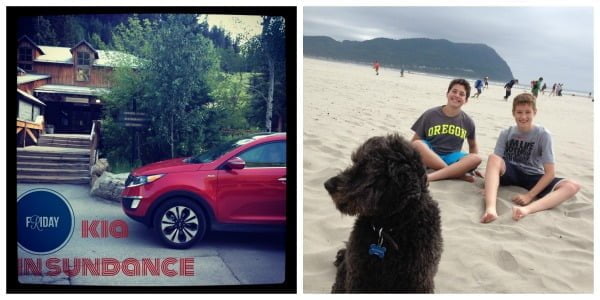 We spent a nice afternoon up at Sundance. My sister lives only 7 miles away and we thought the KIA would enjoy the mountain air. Once home, we couldn't resist taking my Utah nephew to the Oregon coast. The KIA enjoyed it too.
I'd venture to say that we showed the KIA a good time!
Drive STI provided me the use of the KIA. All opinions are mine as usual.