This post brought to you by Duck Brand provided by ShurTech Brands, LLC. All opinions are 100% mine.
Everytime I see the decorative Duck Tape Designs, I have to stop myself from buying each one! So you can imagine how excited I was to partner up with Duck Brand®, especially when they sent me a few rolls of their holiday designs.
Duck the Halls for easy entertaining!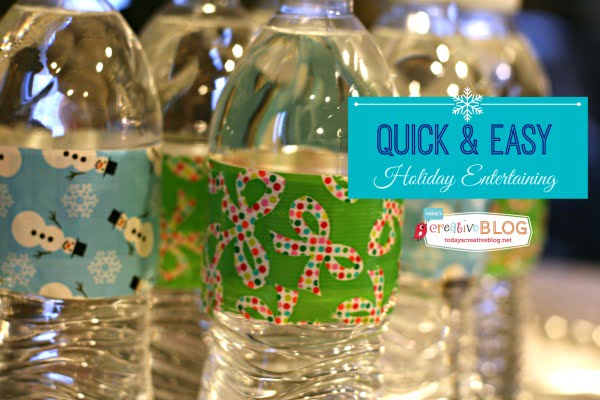 I have a few holiday events / parties this month and I always have grand plans for entertaining or decorating. Grand plans that always take way more time than I have. This season I'm keeping things simple. Simple but creative. This is my way of trying to stay stress free. It's better for everyone.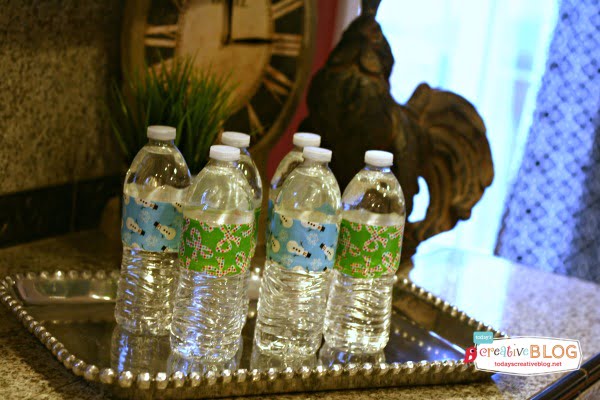 I serve a lot of bottle water at parties or offer plastic cups. But that can look so tacky, right? Well, not if you use some of the Duck Brand® Holiday Designs and place them on a silver tray.
Just by adding one strip of tape around a bottle or cup, you suddenly have custom party supplies.
Of course this isn't going to work if you have a black tie event, but as shocking as it may be to you…….none of my events are black tie. Black yoga pants?, yes. Tie?, no.
You don't even need the silver tray. Just place them all in a row or in a large galvantized tub full of ice. Use all the same design or mix & Match.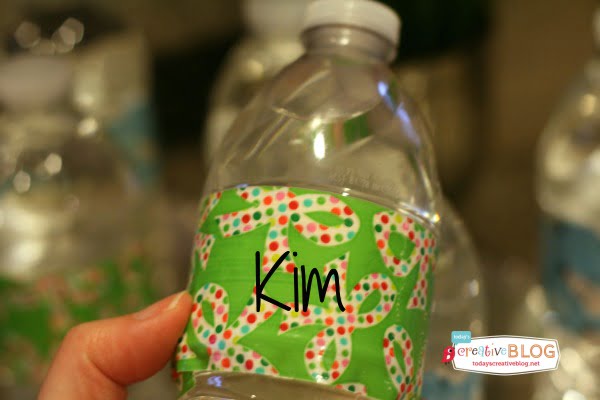 Place a sharpie near by so your guests can easily write their name on their bottle. Simple & Easy!
Keep your entertaining simple. As my friend Krista says, "People Over Perfection"!
See all the Duck the Halls designs here. Follow @TheDuckBrand on Twitter for a ton of creative inspiration!