This is a Sponsored post written by me on behalf of Butterball Every Day. All opinions are 100% mine.
Now that school has been in session for almost a full month, we are in full school mode!
I'm always looking for breakfast ideas for my teen son. Of course he would be happy to grab a box of sugar cereal, not realizing that's the reason he's starving way before the lunch bell. He's also growing like a weed, so I'm happy to find protein packed options that he loves.
Easy Breakfast Sandwich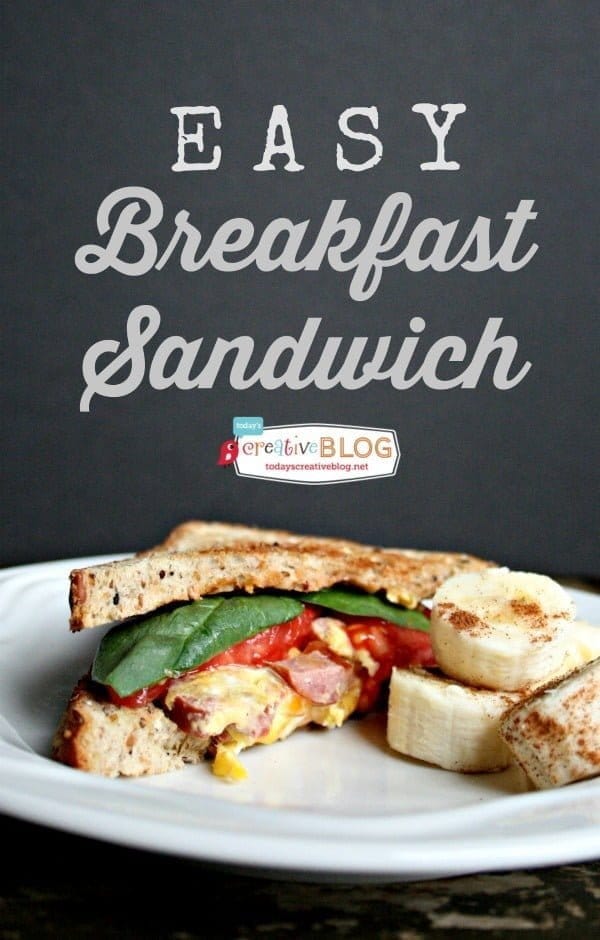 When I was asked to work with Butterball and try their Butterball Turkey Dinner Sausage, I didn't think of using it for dinner. My mind went straight to breakfast. I knew it would be the perfect additon for something a little different to offer for school mornings.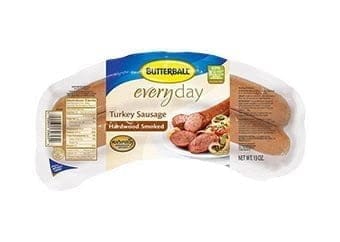 I couldn't decide if I wanted to add it with egg, hashbrowns and cheese and make up a few freezable breakfast burritos, or whip up a hearty and delicious breakfast sandwich.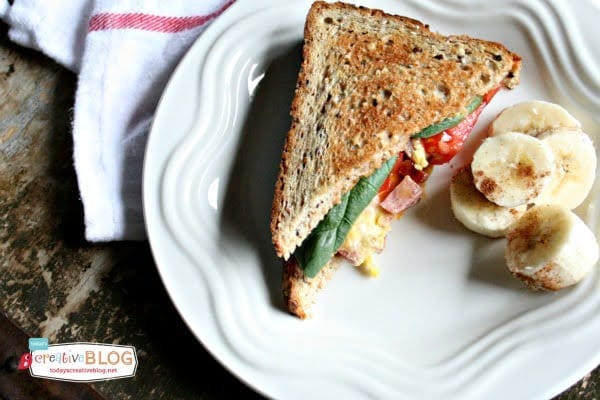 I went with the sandwich first. Because it's faster! Since I have limited time in the mornings before I head off to teach an injury prevention class, I'm looking for something I can whip up in 5 minutes or less. This sandwich was it!
I'm glad I could add a sausage that was fresh and lean and quick to cook with. It's 100% turkey with 60% less fat than beef or pork sausage.
Here are a few coupons.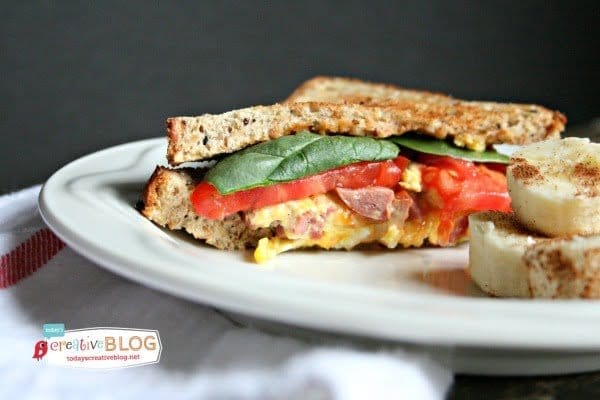 Butterball Turkey Dinner Sausage- Diced into small pieces
Tomato
4-5 Spinach leaves
1 egg
small handful shredded cheese
salt to taste
I diced the Butterball Dinner sausage up into small pieces, and scrambled with an egg. When it was almost done, I added shredded cheddar cheese to the top. (any cheese would work)
While the egg was cooking, I sliced one of our garden fresh tomatoes and grabbed a few spinach leaves.
I placed it all on whole grain bread, sliced it in two and served half to my son and took the other half with me. I added his banana's with a sprinkle of cinnamon, just the way he likes them and could barely wipe the smile off my face as I set it on the counter knowing it would surprise him. I'm happy to report that he thought it was pretty tasty!
This breakfast sandwich with egg and Butterball Turkey Dinner Sausage is much tastier and faster than a bowl of typical cereal. And it didn't leave him starving before lunch.
For more recipes by Butterball