Learn how to make Easy DIY Holiday Gift Bags using iron-on transfer paper and cotton fabric bags. Learn where I find holiday images for DIY gift and holiday decor ideas.
If you give someone a handful of chocolate kisses, they'd thank you and probably be happy they had some free chocolate. But if you hand them a handful of chocolate kisses in an adorable decorated canvas gift bag with a cute little fox, it suddenly becomes one of the cutest gifts EVER, so much more than just chocolates!
Easy DIY Holiday Gift Bags using Iron On Transfers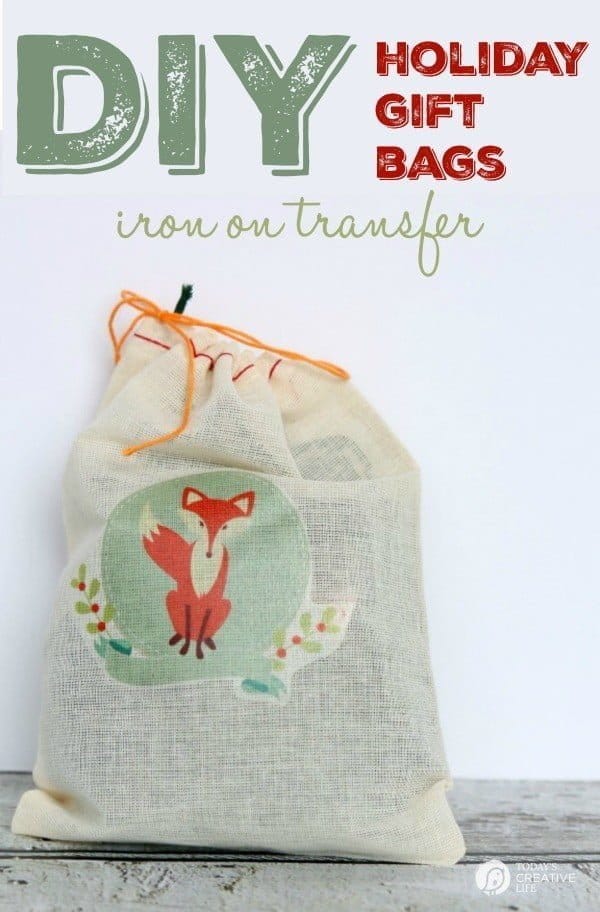 It's all about how to present a gift! Presentation is EVERYTHING! I'm looking for cute, yet quick gift wrapping ideas, so Easy DIY Holiday Gift Bags are my answer! Keep reading for my simple step-by-step tutorial.
All those gift cards I'll be giving out this season to my paper guy, the UPS gal, the mail person, and all of my son's teachers will look much more special in a custom-designed little canvas bag. I found this graphic from Graphic Stock. They are no longer a live website but I did find this image here if you wanted to purchase it.
We all know my love for iron-on transfers! Seriously one of the easiest things ever! I've created the cutest Christmas pillows, a table runner and several dish towels using this method. It's the easiest way to take something from drab to fab in a matter of minutes. And honestly…… it takes little skill! My kind of craft!
You can find other holiday graphics in my printable vault that would also be great for this project.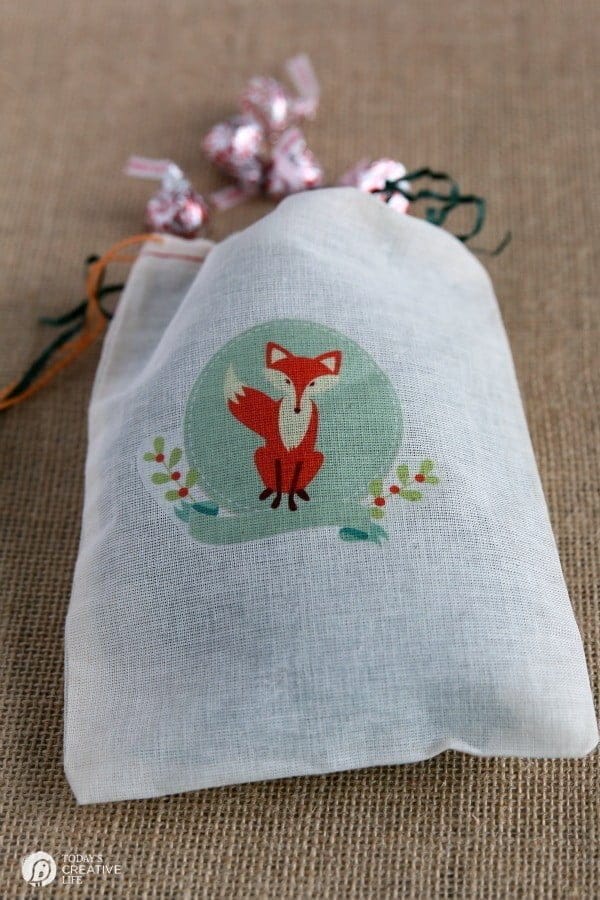 Using any holiday image, you can create so many fun ideas for DIY gifts or DIY holiday decor. Like this Red Car with a Christmas Tree image… I've used it for so many things. Gift tags, wall art, gift bags, etc…
How To Make Iron On Transfer Canvas Bags

I usually use the Avery Iron On Transfer sheets for light fabrics. Follow the package instructions on printing.
Gather your printed sheet and supplies. I found my cotton muslin bags on Amazon.
Trim your design.
Before ironing on, place a piece of paper inside the bag so that the design doesn't accidentally stick to the other side too.
Place your design face down.
Place a thin cotton towel over the design and iron. Press firmly, moving the iron around for about 30 seconds.
Let it cool before carefully pulling up the paper, leaving the design on our bag!
Anytime there's writing on the image, you have to print it as a mirror image. I'm not sure where my head was, but I could not find my setting for that on my printer settings. I've done it a thousand times, but my brain was just not clicking. So I did what any good creative person would do. I solved the problem and just cut the bottom portion off and finished my project. This way I can do up a few and use them all year long, rather than just Christmas. But if you can figure it out, do it!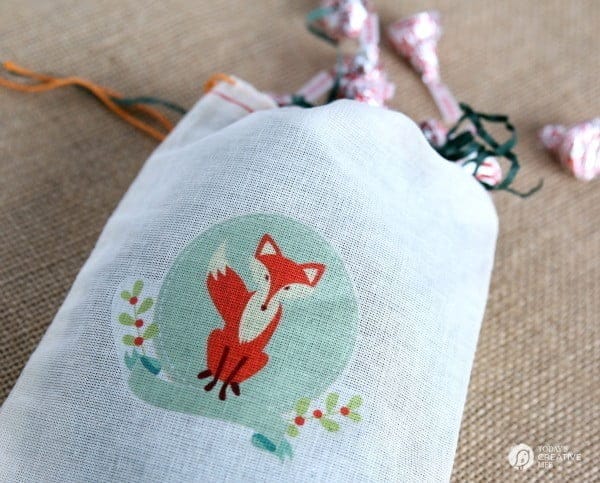 Now, who wouldn't love to receive this cute little bag?
I love it when the gift wrapping is a gift in itself. I love it more when giving cute gifts is inexpensive and quick!
Where Can I Find Images To Use with Iron-On Transfer Paper?
I have a lot of images that are free for personal use in the Printable Vault. Subscribers have free access. You can Subscribe here.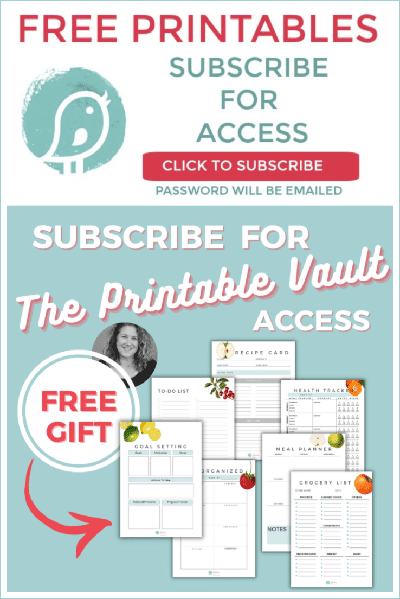 I also find a lot of images from Canva and The Hungry Jpeg. Etsy also has many options.
Iron-On Transfer Project Ideas
Transfer any image with Iron-on Transfer Paper. Create DIY home decor, DIY gifts, T-Shirts and more.
Simple to make farmhouse style kitchen towels.
Download free botanical graphics for this easy DIY decorating project.
Who needs to buy new holiday pillows when you can make your own.
Custom designed tea towels for your kitchen.
Here's how you can transfer a recipe onto a kitchen towel.
Halloween DIY decor with this iron-on technique.
Easy to Make Treat Bags for Easter
Table runner just for spring.