Make this simple minimal EASY Fall Table Centerpiece with 3 jars and 2 pumpkins. Add glitter and candles and you're finished.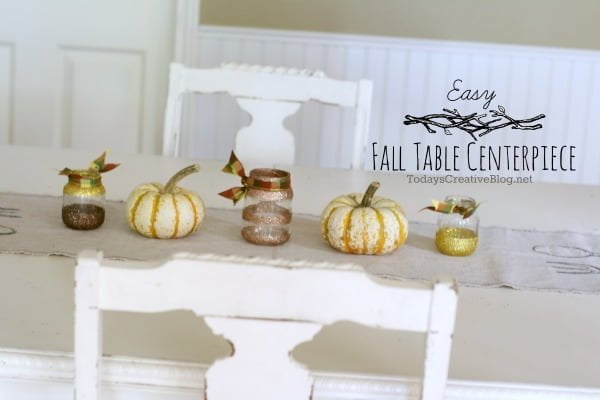 Easy Fall Table Centerpiece Idea
This is so easy, even the kids could help. Great for when you want a very simple low profile fall centerpiece.
I created this easy and fun DIY Glittered Jars in less than 30 minutes which can be used anywhere in the house for a hint of fall DIY decor.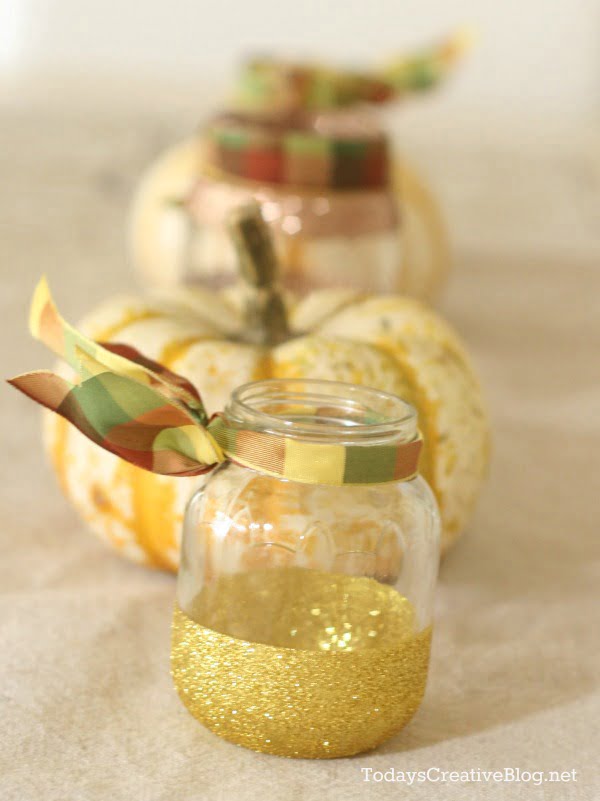 Our table is used for dinner nightly and occasionally homework. It just makes it easy for everyone if the centerpiece is easy to move or just not very big. My Halloween No Carve Pumpkin display was fun but just wasn't good for everyday living in his house. I've moved them to a side table where I don't have to worry about them being moved or pushed out of the way all the time.
How to Make a Simple Fall Centerpiece
You can use any vase, jar, or planter for this DIY craft. I plan on putting votive candles inside, but you could use it for a vase too.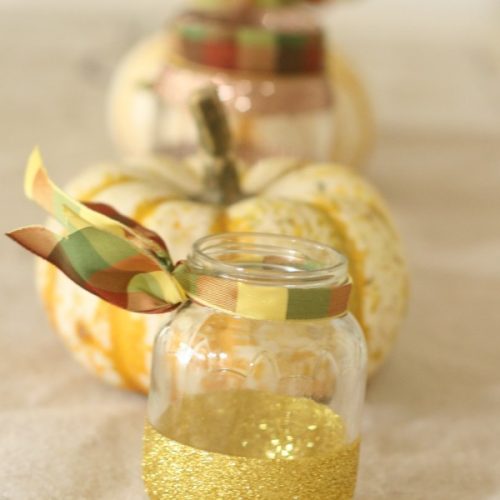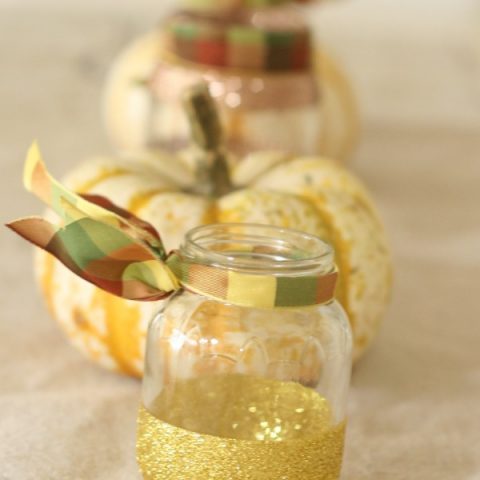 How to Make Glittered Jars
Yield: 3
Prep Time: 5 minutes
Active Time: 15 minutes
Total Time: 20 minutes
Difficulty: Easy
Estimated Cost: $10
This easy craft can be done on most surfaces for any fun DIY.
Instructions
Gather your supplies.
Mask off your design. The untaped areas will be glittered.
Apply Mod Podge to your jar in the section intended for glitter.
Holding the jar over your tray or paper towels, generously apply glitter, gently tap so the loose glitter will fall.
Let dry for at least 4 hours
Using a soft bristle brush, you can brush off any remaining glitter where it's not supposed to be.
Notes
To prevent any glitter shedding later, you can spray with a spray acrylic sealer over the glittered area. If you intend to do this, do not remove your tape until this step is finished.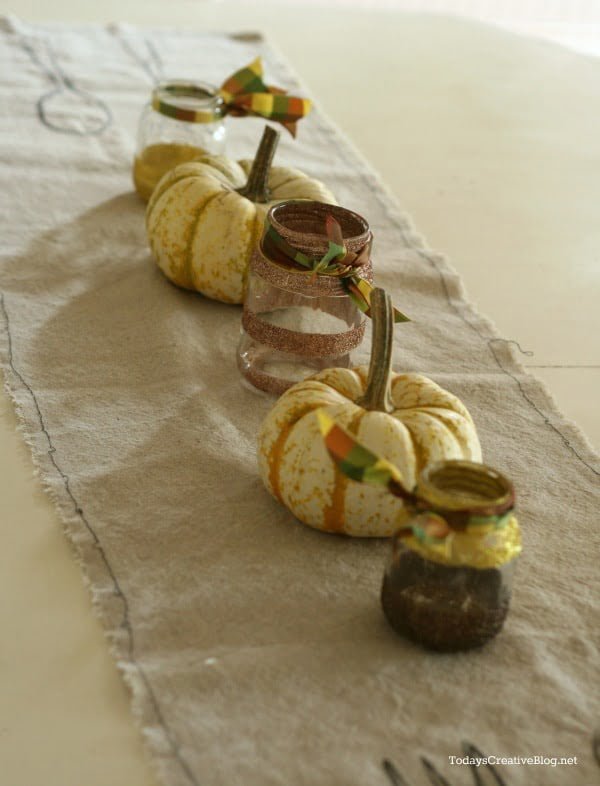 If you want to keep the glitter from falling off, go ahead and give them a spray with acrylic sealer before removing painters tape.
They're not perfect, but they're perfect for me!
Keeping things simple is always better, don't you think?