I am LOVING my simple EASY Fall Table Centerpiece!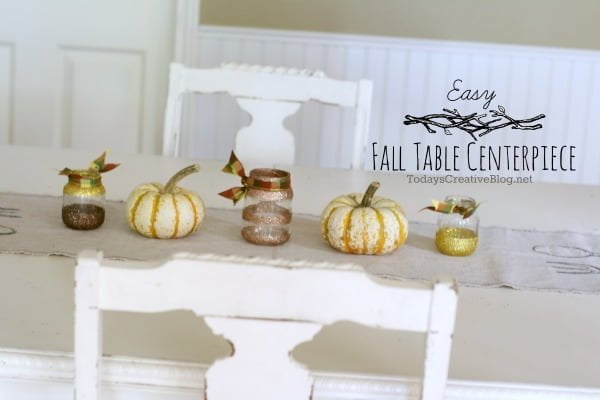 These simple glittered jars were the inspiration when I offered to guest post for a fellow blogger when I had heard of set back in her health. Gail from My Repurposed Life is recuperating from heart surgery and I thought she could use a little glitter in her life!

I created these easy and fun DIY Glittered Jars and they make an EASY Fall Table Centerpiece. Perfect for my table!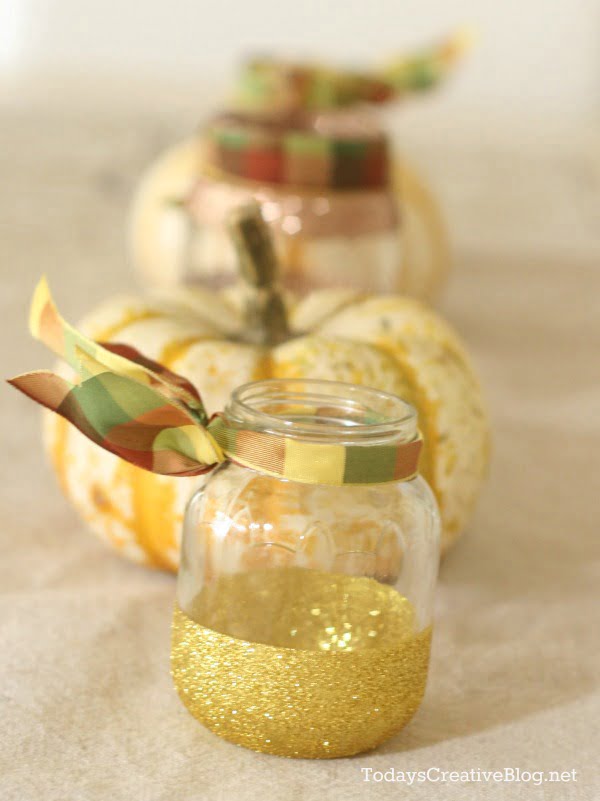 Our table is used for dinner nightly and occasionally homework . It just makes it easy on everyone if the centerpiece is easy to move or just not very big. My Halloween No Carve Pumpkin display was fun, but just wasn't good for everyday living in his house.  I've moved them to a side table where I don't have to worry about them being moved or pushed out of the way all the time.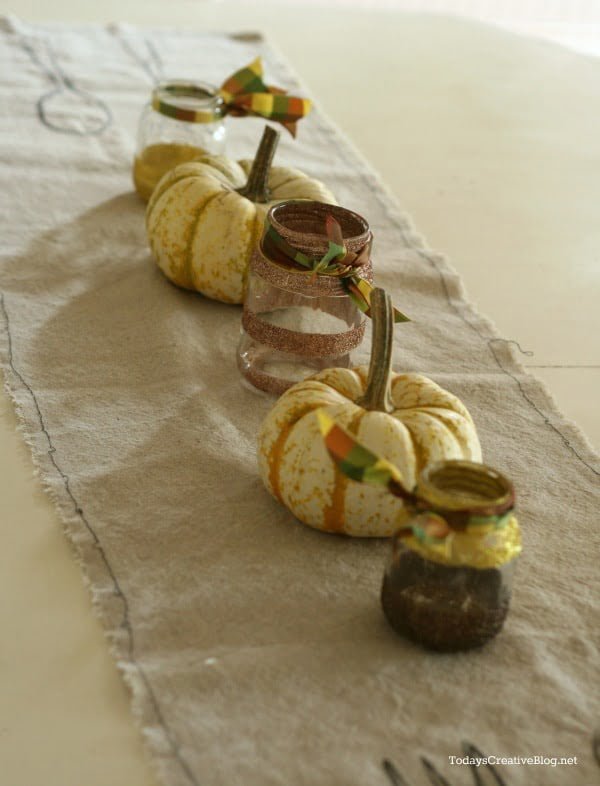 For Gail's post, I did a Glittered Jar Tutorial.  If you're wondering how to achieve this look for yourself, then head on over and check out my step by step instructions.
They're not perfect, but they're perfect for me!
Keeping things simple is always better, don't you think?
Check out my Thanksgiving Pinterest Board for more great ideas.
Follow Tablescapes – Setting the Table by Kim Demmon (today's creative blog) on Pinterest