Today I'm sharing a fun idea for an easy gift for kids over on Kelly's site for the Bake, Craft and Sew along…….. it's my 3rd year creating something fun for this event……..so many great ideas!

I created some kid friendly soaps and then made some quick soap wrappers to go along with them!
You can see the full tutorial on According to Kelly.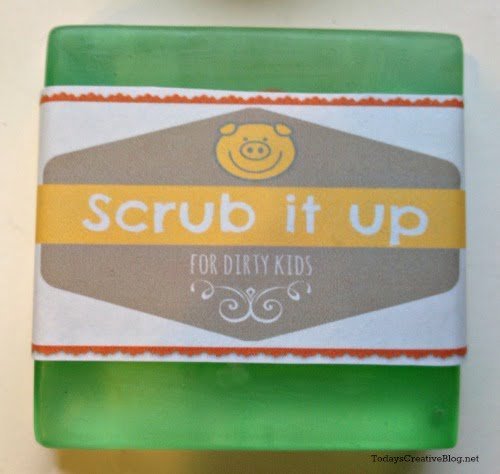 My neighbor was impressed, so at least I know one person thinks it's just as cute as I do.
When making these soaps I had left over soap, so I did what anyone would do…….I pulled out my ice cube mold (any molds would do) and poured the excess in there…….. then the lonely little animals I didn't use were just staring at me, begging to be played with, so in they went.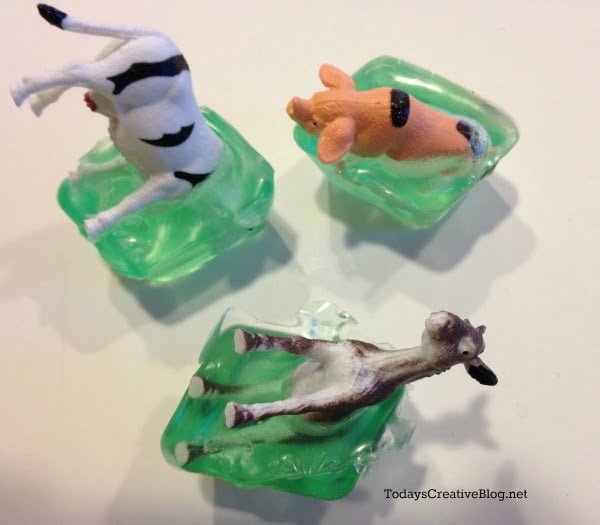 I know……..I'm a bad bad person.
Here's your FREE SOAP WRAPPER