Easy Pumpkin Glaze Recipe
We wait all year for this! You know it's fall when the International Delight Pumpkin Pie Spice Creamer shows up in the grocery store! These seasonal flavors help celebrating the holidays even more fun.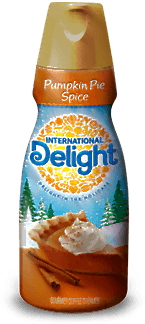 This stuff is HOT! It's flying off the shelves, but I was lucky to find one and couldn't wait to try a few recipes with it, as well as in my morning coffee. Keep reading below for information on how you could win your own case!
How fun is it that I've been chosen as one of the International Delight's monthly ambassadors! It's not hard loving this job!
I've used coffee creamer to make this French Vanilla Slow Cooker French Toast and also for regular French toast. International Delight Seasonal Flavors have the perfect amount of sweetness for my favorite breakfast dishes, so I thought I'd try making a super quick glaze using the Pumpkin Pie Spice to drizzle over my pancakes.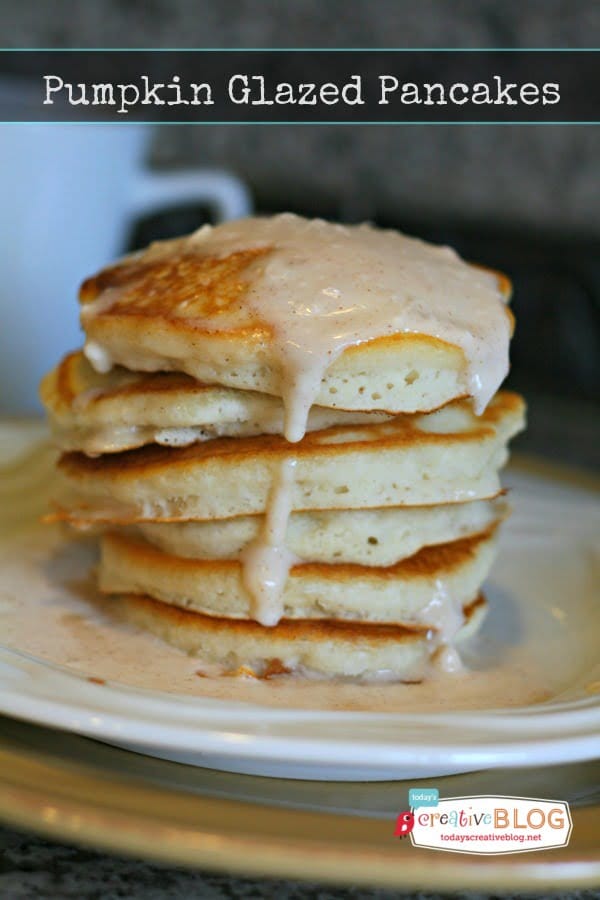 It was my birthday and I thought I'd make a few pancakes and use this as my "syrup". Why not go all out right?
Oh my! Delicious! Now I'm thinking I should make Cinnamon Rolls and use this Pumpkin Pie Glaze. Those would be out of this world!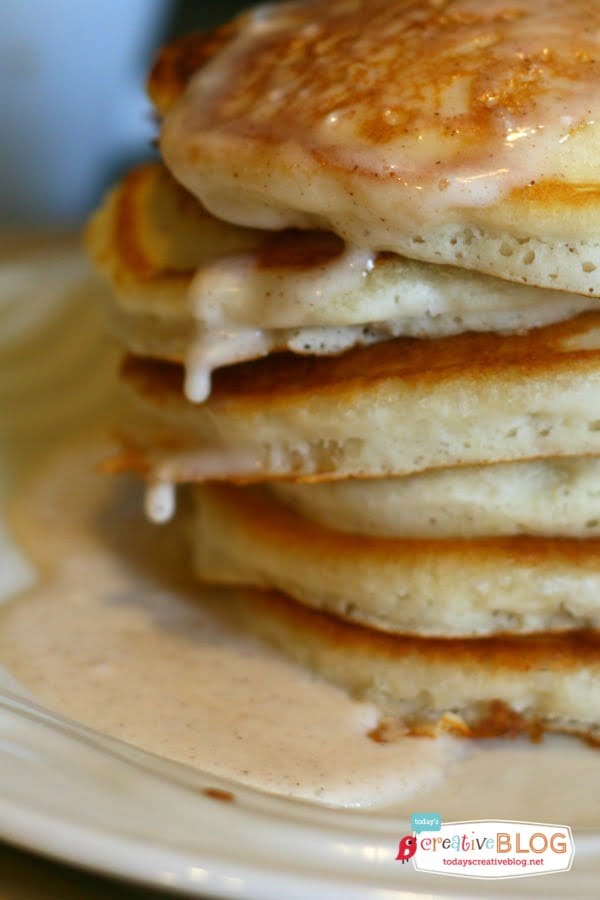 This glaze is easy easy easy! All I did was pour powdered sugar into a bowl and added the Pumpkin Pie Spice creamer and a dash of pumpkin pie spice seasoning, until I got the consistency I was looking for. I used a wire whip to blend the two and I knew I didn't want it too thick. Add more powdered sugar or creamer depending on the thickness. Easy!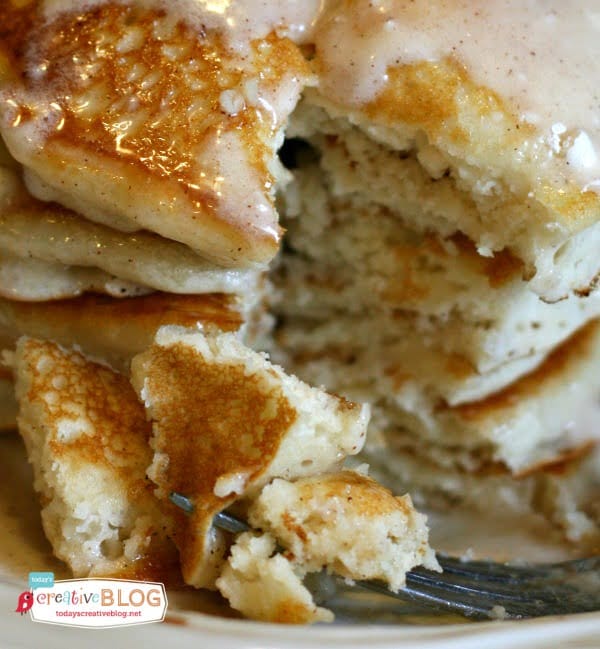 I think adding a little cream cheese, Pumpkin Pie Spice creamer, powdered sugar would be amazing drizzled over cinnamon rolls.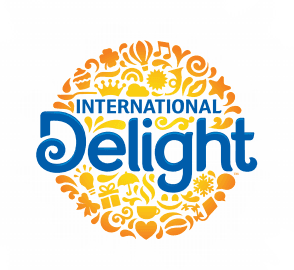 Find any glaze recipe using milk or cream and just substitute International Delight Creamer. It gives it that enhanced taste!
Win a Case of Pumpkin Pie Spice Creamer!
Who want's to win a free case of International Delight's Pumpkin Pie Spice creamer? All you have to do is watch and comment on any Fall or pumpkin themed post on International Delights Facebook Page and you may win! They are drawing a new winner each week until October 31st.
This is a sponsored conversation written by me on behalf of International Delight. The opinions and text are all mine.