While I'm eating my way through New Orleans (follow hashtag #TCBinNOLA), I have a few talented bloggers who are sitting in. Today, Cristin from Pampered Teacher is sharing this Easy Teacher Gift Idea. Teacher gifts are hard to figure out sometimes. The Pampered Teacher knows how to treat our beloved teachers! Check out their site for fun ideas.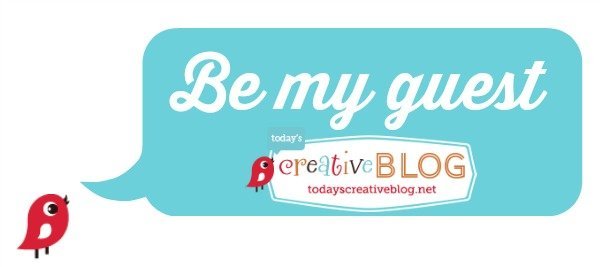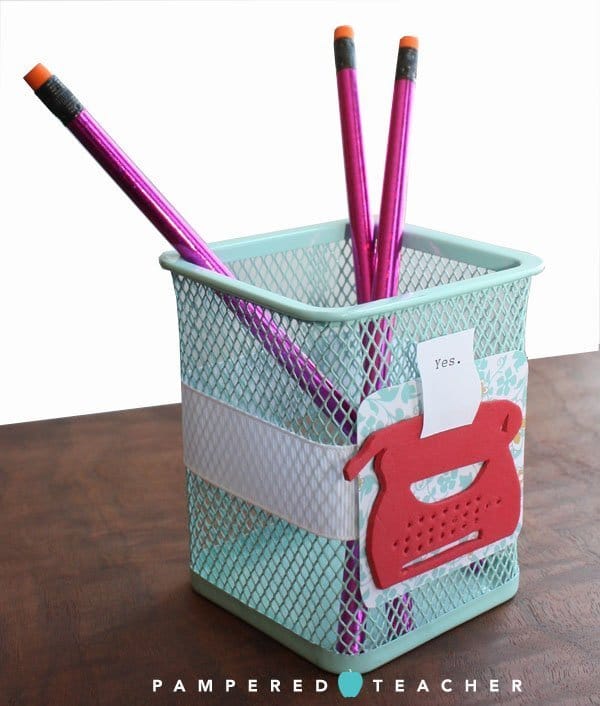 Hi! I'm so happy to be guest posting today! I, too, love all things crafty so I feel like I'm in good company! Part of my craftiness is a knack for making practical items prettier. Who's with me?
Another one of my specialties is teacher gifts. I've found a couple important rules when it comes to teacher gifts. First, teachers are normal people. They like what everyone else likes. And they don't really love apples motifs any more than the next person.
Second they are very practical people. You can never go wrong with a gift that's useful. The fun part is taking something useful and making it special.
Easy Teacher Gift Idea
Did you know Teacher's Day is May 5th, this year? It comes during teacher appreciation week where many schools inspire opportunities for students and parents to express their gratitude to the teachers in their life.
If you're looking for a little something special, I'm going to tell you how you can pretty-up a pencil holder for your teacher. And here's another teacher secret, with all the chaos that can find its way into a classroom, teachers love to be organized. So what better gift than a cute container that fosters organization: a pencil holder!
Here's what you need:
A wire pencil holder – I got this at Target for $1
How to Make
Decide on a silhouette you want to use to decorate your pencil holder. You may already know your kid's teacher loves whales or butterflies, or is an amateur photographer. Do a quick search for clip art to use as a template. If you're not sure, a monogram or initial is always a nice touch!
Trace your shape onto foam paper and cut it out. Use a micro hole punch for eyes or other details. I used the punch for the keys of a typewriter.
Select a decorative paper to go under your shape. In the design world this is called a holding device. Round the corners.
Wrap your ribbon around the pencil container and secure with hot glue or double-sided tape (two of my favorite craft supplies).
Add your decoration over the seam in the ribbon.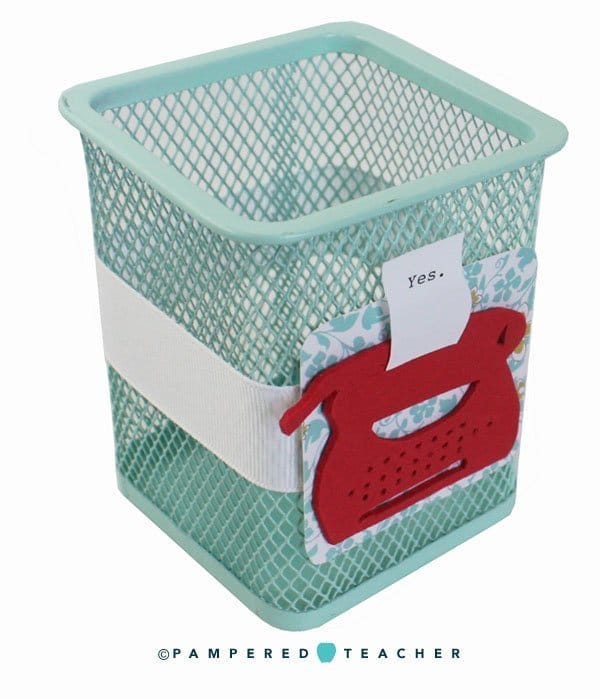 Saying Thank You to a Teacher
No matter how cute the gift, it's never complete without a thoughtful note. More than anything, teachers need to hear how their hard work has been received. Expressing your thanks may be a little daunting. So if you're at a loss for words, here are some teacher's day card messages from Pampered Teacher that sound natural and will get the ball rolling.
Does Your Gift Have a Story?
I was on a teacher forum and heard the cutest story of a teacher reading a poem about a typewriter to her students. One student asked, "What's a typewriter?"
Another student responded, "It's make believe."
LOL, right!
That story stuck in my head, and so when I sat down to this project, I just had to use a typewriter. Another thing I like about gift giving is a story to go with it – like a conversation starter. So, any chance you have to add a story to your teacher gift – go for it. Teacher's love stories…but who doesn't!
How do you like to show appreciation to teachers?

See more from Pampered Teacher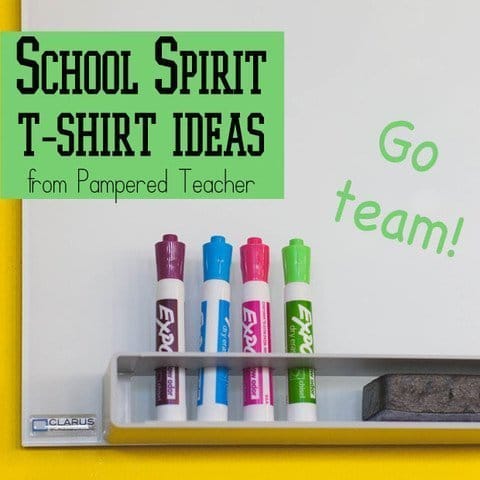 School Spirit Tees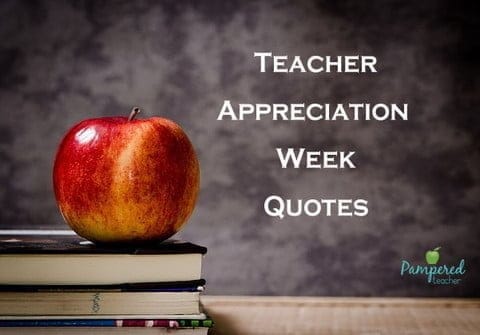 Teacher Appreciation Week Quotes
Follow Kim Demmon (today's creative blog)'s board Teacher Gifts on Pinterest.