Crockpot Nutella White Chocolate Hot Cocoa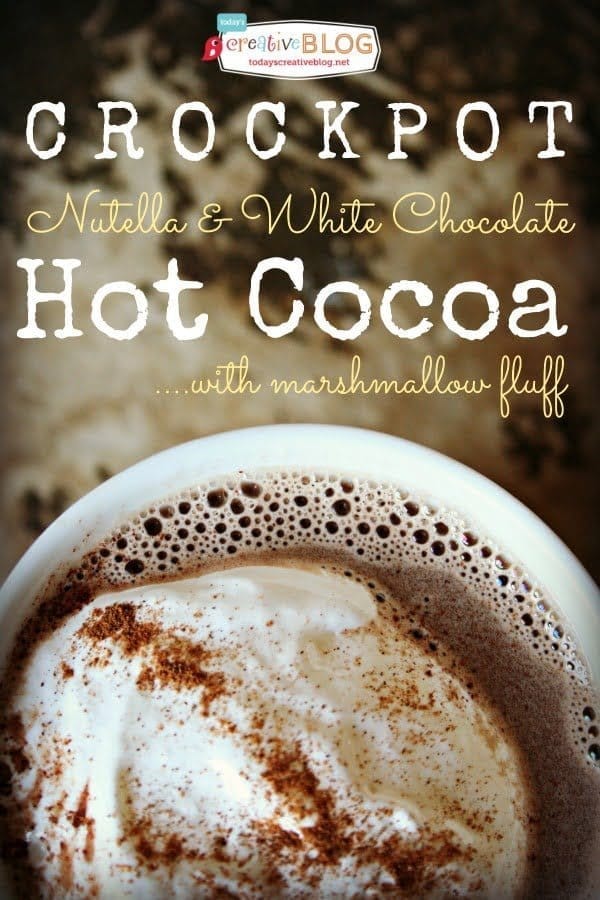 4 Cups Whole Milk (almond, soy or rice can also be used)
1 cup white chocolate chips
¼ cup Nutella
2 cinnamon sticks or 1 teaspoon ground cinnamon
1 large teaspoon Marshmallow Fluff
Place all ingredients into your slow cooker, except the marshmallow fluff.
Heat on LOW for 4-6 hours
You'll need to stir a couple of times the first hour until the chips and Nutella are melted.
Serve in mugs and top with a teaspoon of marshmallow fluff. If you want to make it look pretty, sprinkle a little cinnamon or pumpkin spice on top.
Enjoy!
Recipe by
Today's Creative Life
at https://todayscreativelife.com/crockpot-hot-chocolate-with-nutella/