I love decorating my porch for the seasons. It's a small entry, so I have to be careful not to overload it. My Fall front porch this year is simple. Mostly fall, with a hint of Halloween.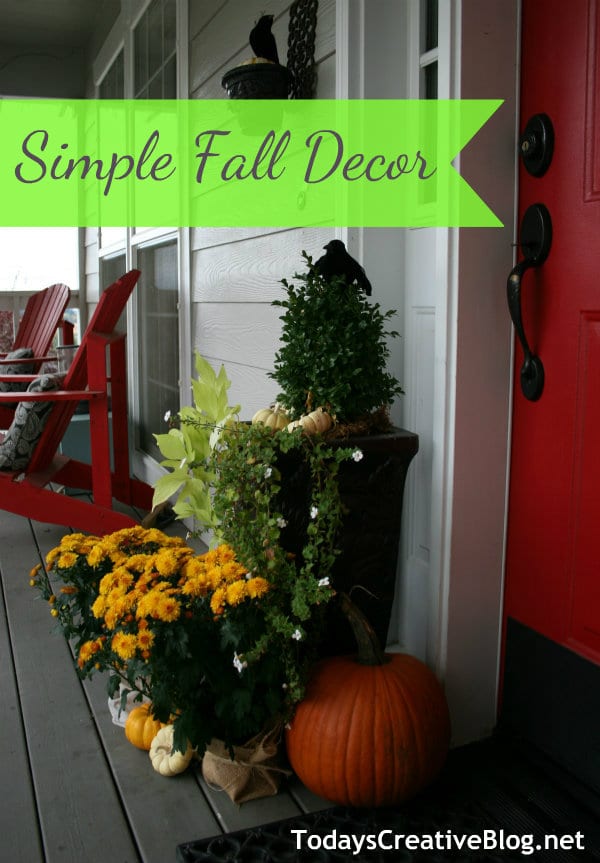 Decorating for Fall
As part of the Lowe's Creator Team our challenge was to bring fall to our home somehow. I couldn't think of a better way to decorate for fall than to spruce up my front porch with a few pots of mums. I chose the golden color for a nice contrast to my red door.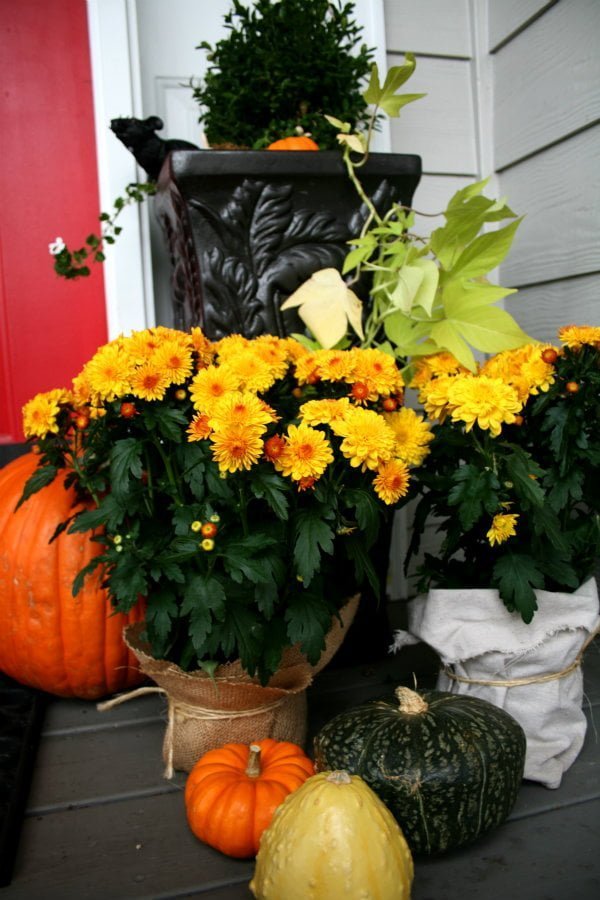 To keep the bulk down of using terracotta planters, I decided to use some left over burlap and left over drop clothes to create a festive wrap around the plastic pot they came in. I secured the material with twine. Simple with a hint of Autumn. This was an easy and inexpensive way to add warmth to my front entry with out a ton of work. My kind of project!
I added small hints of Halloween that can easily be taken down to transition to Thanksgiving. A rat here………..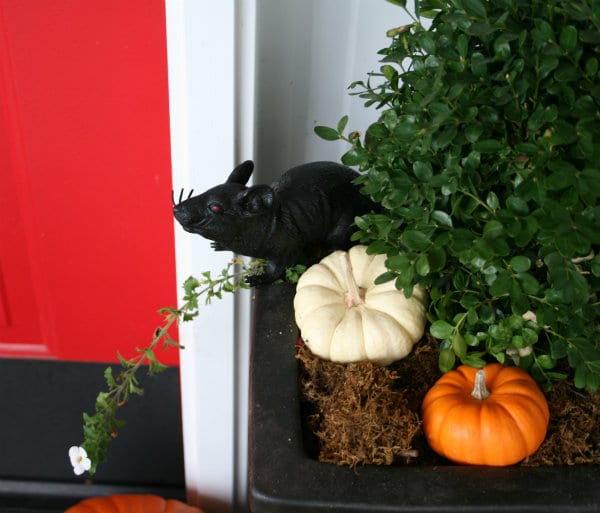 a crow there……..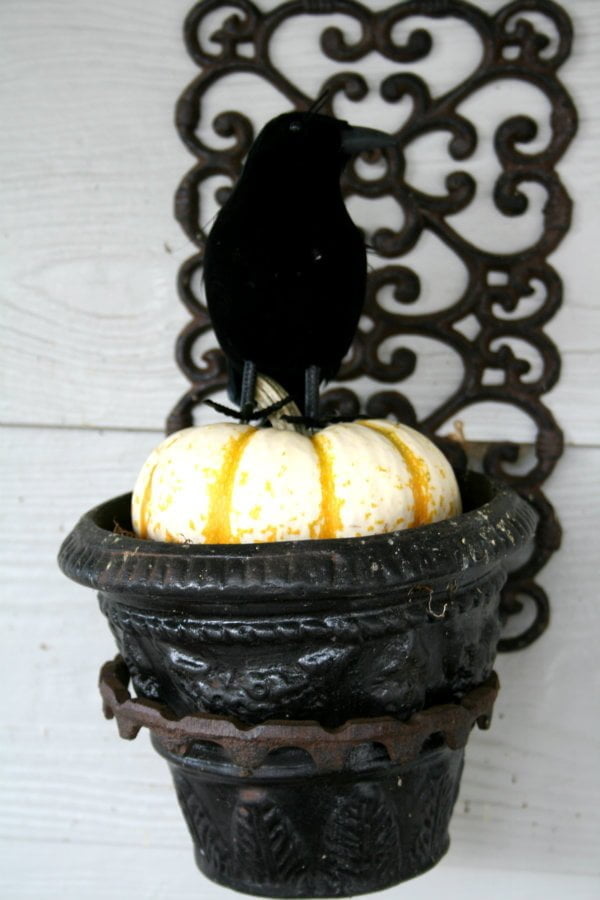 Usually my husband takes over the outdoor Halloween decorating and it's pretty tacky…….so far, he hasn't thought about it, so hopefully my small details will be enough for him.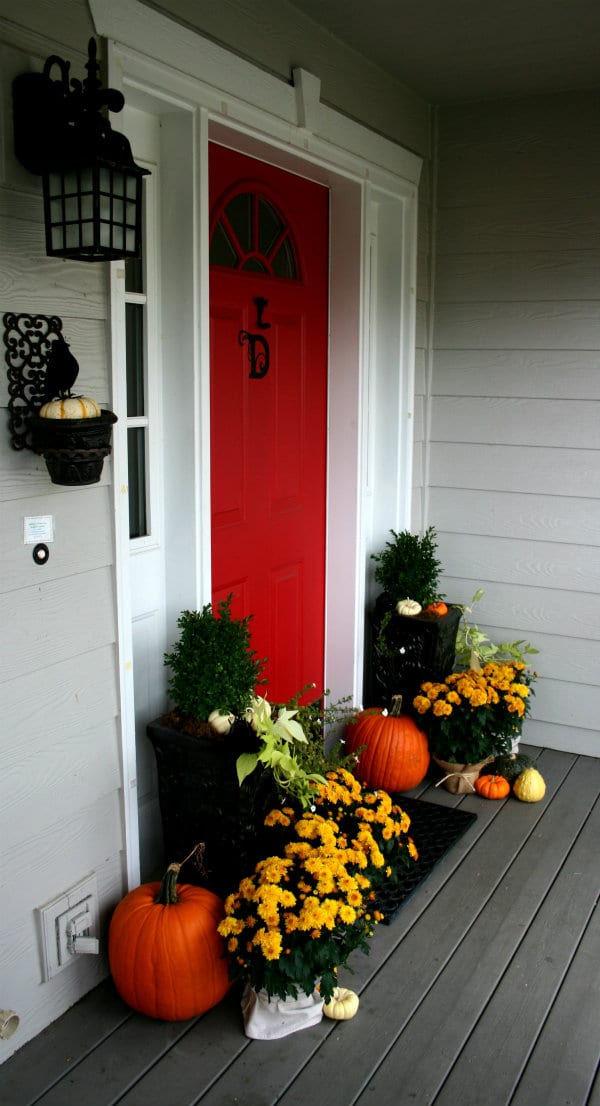 I'm loving the look of the drop cloth and burlap wrapped pots with the Mums. Like I said…….Simple!
I'd say my door looks inviting and stylish….not fussy or over done.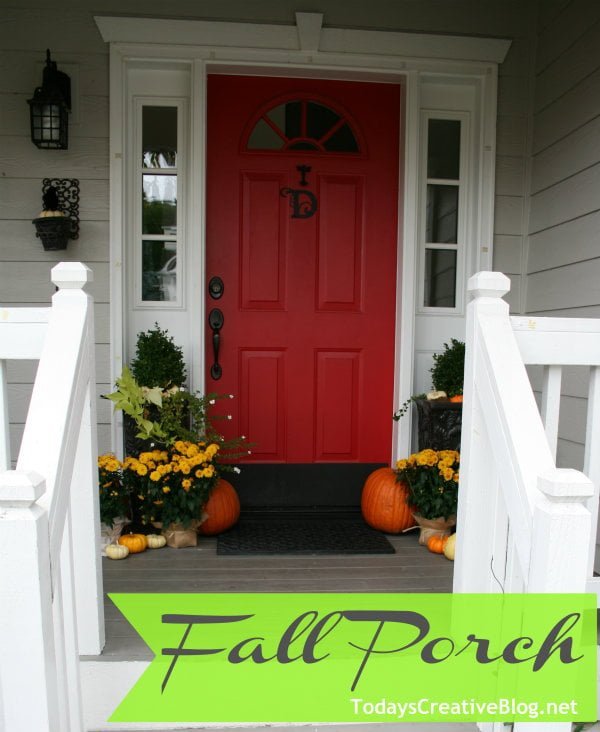 You can get more creative ideas by signing up for Lowe's Creative Ideas Newsletter. It's free! Who doesn't love free inspiration?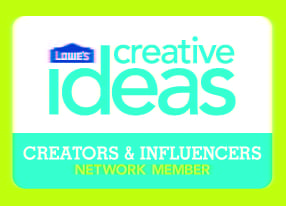 I still have plenty of room in my Creative Holiday Gift Guide. If you're looking for inexpensive ways to increase your holiday sales……. let's chat. [email protected]