I am just tickled pink about the new Family Rules Printable I have now as a free gift for joining the TCB facebook page. Yes, I now have a welcome page for the TCB facebook and there is a free printable for anyone who joins. And if you've already "liked" my page………and seriously, why wouldn't you……..you can still download this free Family Rules printable gift for yourself!
UPDATE: Download your Family Rules Printable Here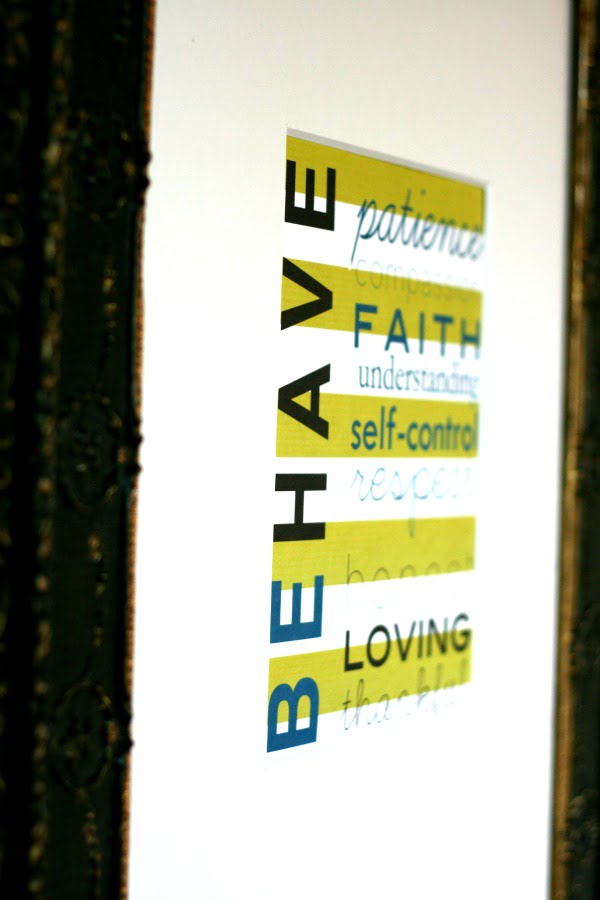 The gals at SissyPrint did this for me. I love their stuff. You can see other free printable items they've done for me in the past.
I had the perfect frame for this. I picked it up for $1 at a garage sale a couple of years ago. I prefer this kind of art with chippy old frames than something all fancy.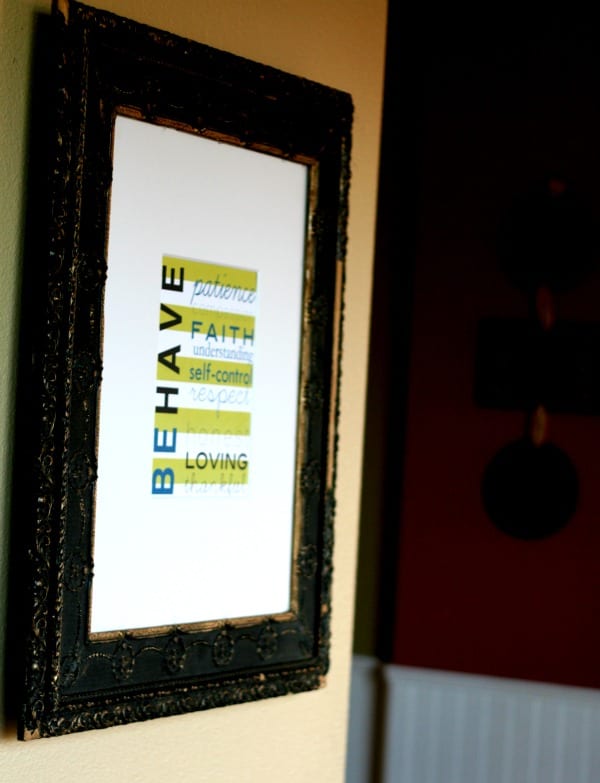 Well at least I think I do…..besides my Sid Dickens Memory Blocks, I don't own any expensive art.