It's easy to put together a Farmhouse Office Makeover with stylish and inexpensive items from Better Homes and Gardens.
Farmhouse Office Makeover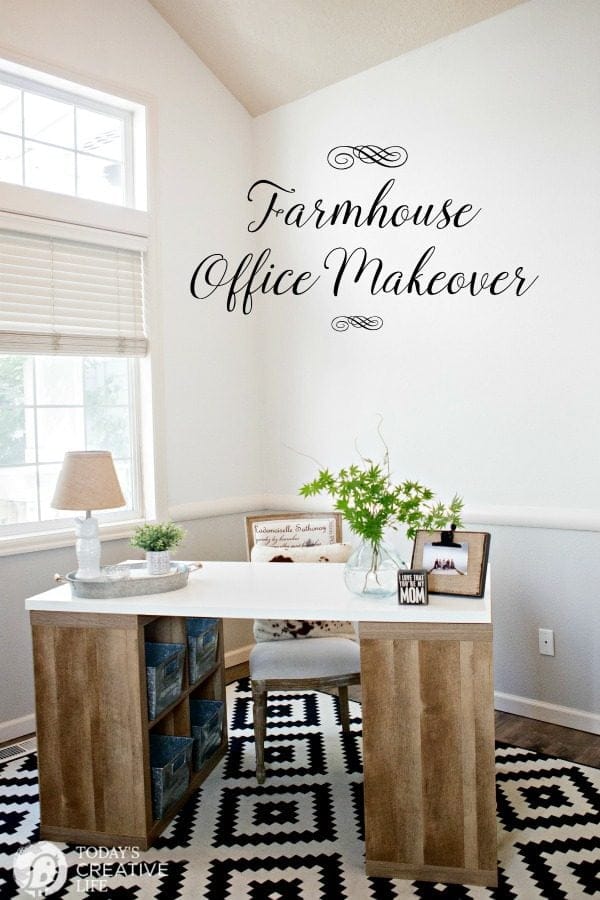 Back in July, all the Better Homes and Gardens bloggers were invited to the Better Homes and Garden's Headquarters. I was so excited, not really knowing what to expect. I'll be sharing a full blog post on my trip soon, but while there we learned that our next project would be "farmhouse style". I met amazing people! Saw amazing things and I also got to hang out with all my amazing blogging friends.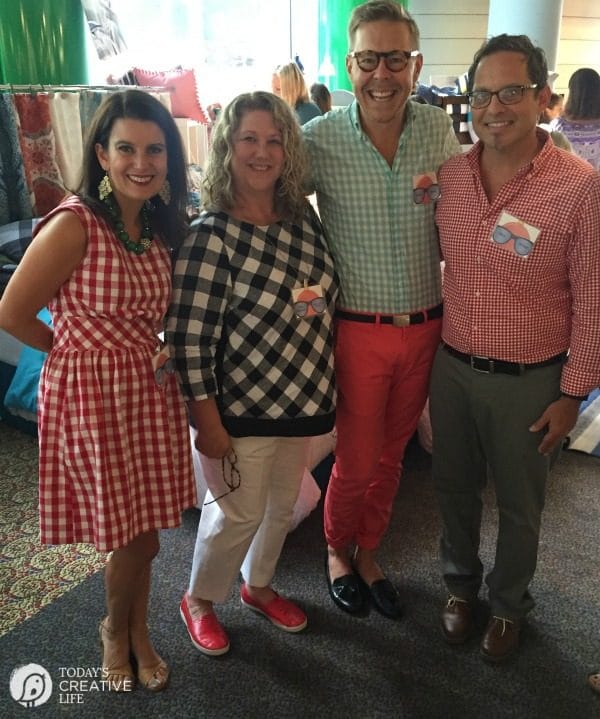 During our first morning presentation, Amy (positively splendid), Eddie Ross (BHG East Coast Producing Editor) and Max (BHG Style Director) were all wearing gingham of some sort….because we are obviously the cool kids. Of course I'm critical because of my wet hair and my goofy way of standing. But who cares, right? Look who I get to be with!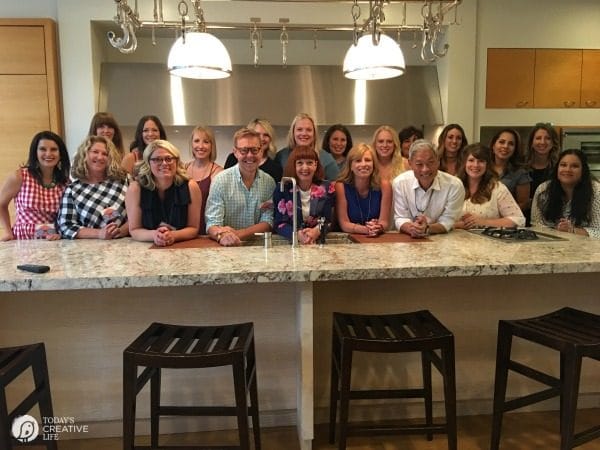 Later our group (group A) grabbed a photo. At least my hair is dry. More on the BHG trip later!
Back to my Farmhouse Office Makeover
My girlfriend just so happen to be redoing her office area and was asking me about what type of desk she should get. She wanted something stylish, inexpensive and perfect for both her and the kids.
How to Create a Farmhouse Office Makeover Inexpensively
I knew exactly what to do. We headed to Walmart and grabbed 2 of the Better Homes and Gardens Square 4 Cube Organizers in the Weathered color option for only $37.96 each. Our plan was to use this as a desk with a white table top she already had. The cubes would offer a great place for storage and instead of the regular cube organizers, we went with a more farmhouse feel and bought the Galvanized Tubs for $7.47 each. By the time all the shopping was done, we had gathered a few more items that would complete our Farmhouse Office Makeover. Our focus was on rustic items like burlap, galvanized and anything white.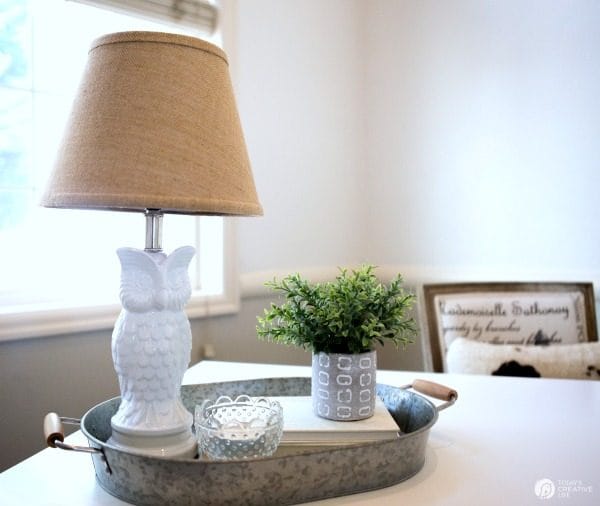 We kept things simple, by using natural elements.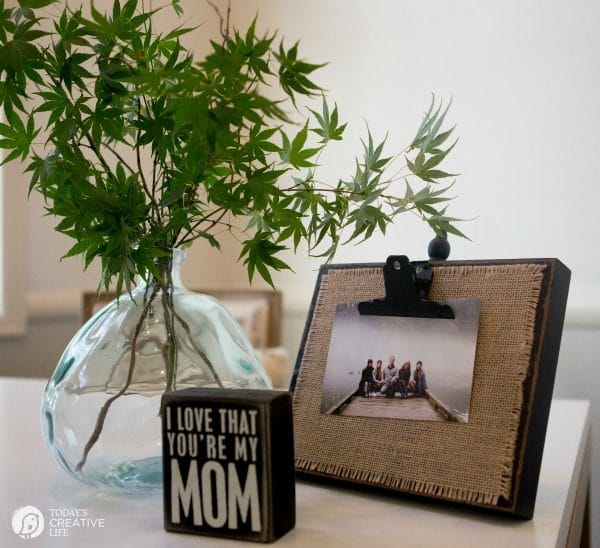 I'm not opposed to breaking a tree branch or two if I need some greenery. It's free and it looks good!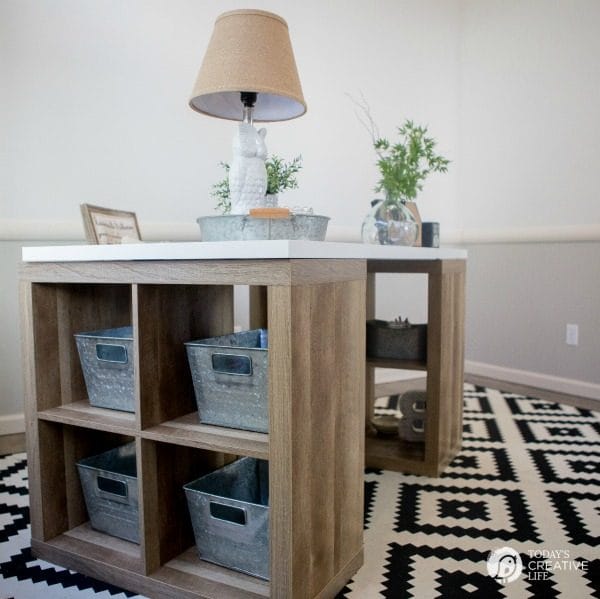 The galvanized bins will be able to offer a lot of portable storage for her family and if needed, they can grab a bin and take it where needed.
Our next task is to make a large chalkboard for her wall and we should be 100% done.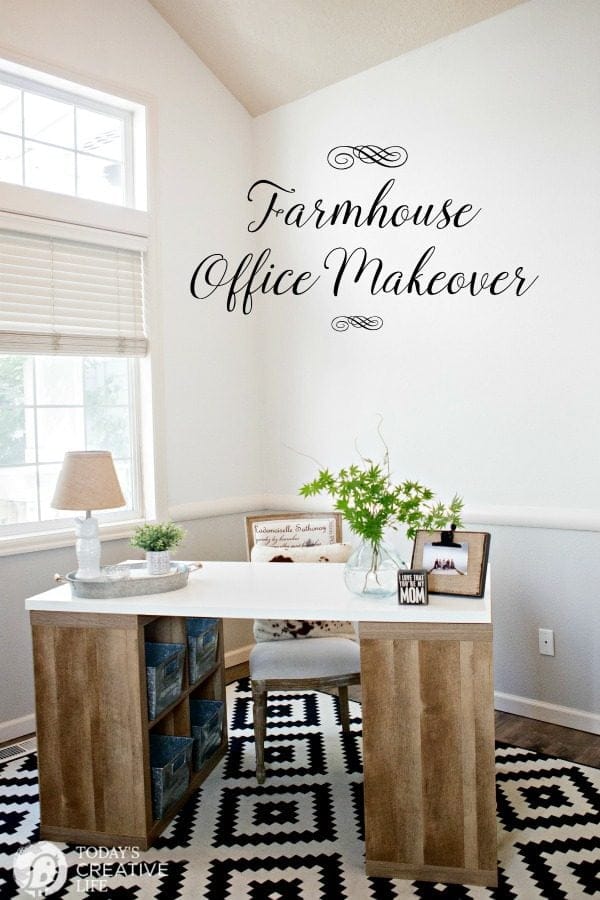 This will become a great place for her kids to do homework or for her to edit photos for her photography business. It's a relaxing space that ready for use!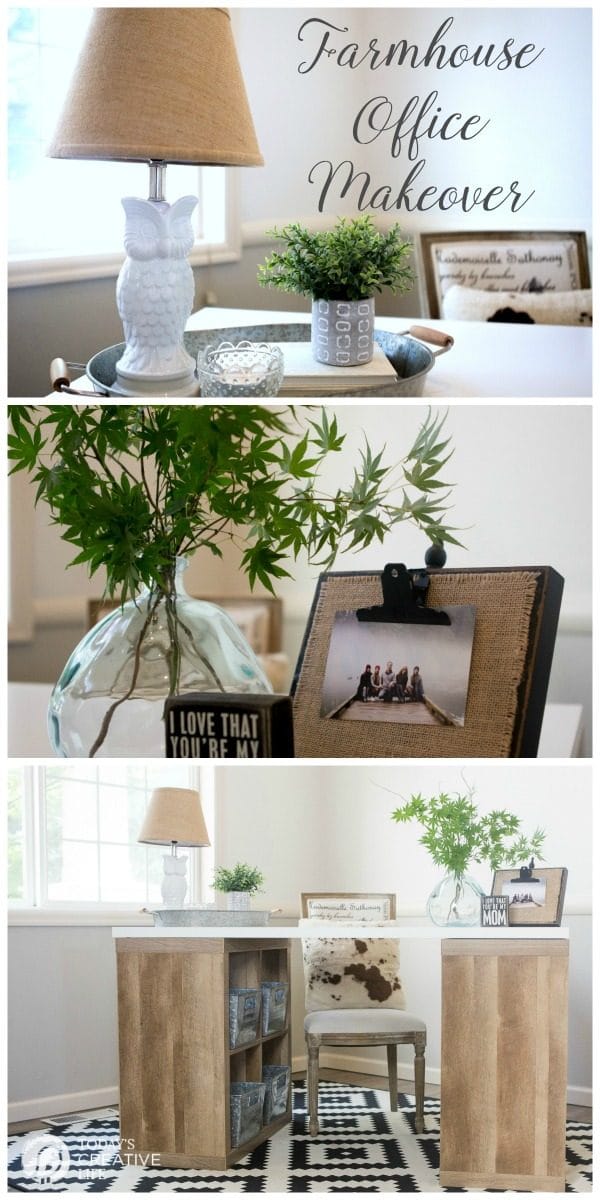 ---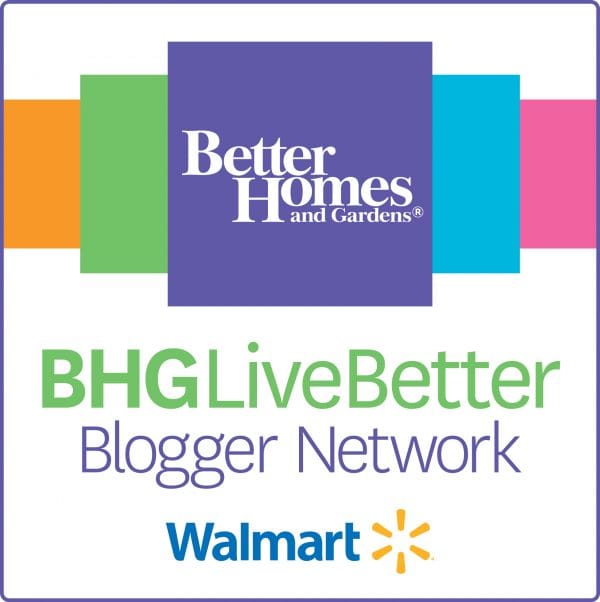 More Decorating Ideas From BHG Bloggers
This post is sponsored. As part of the BHG Blogger Network, we are compensated for our time as well as given a gift card to purchase BHG items of our choice. All opinions and ideas are 100% mine.