Here are a few ideas to make Father's Day special! You can download these free Father's Day Printables or follow along as I teach how to make your own.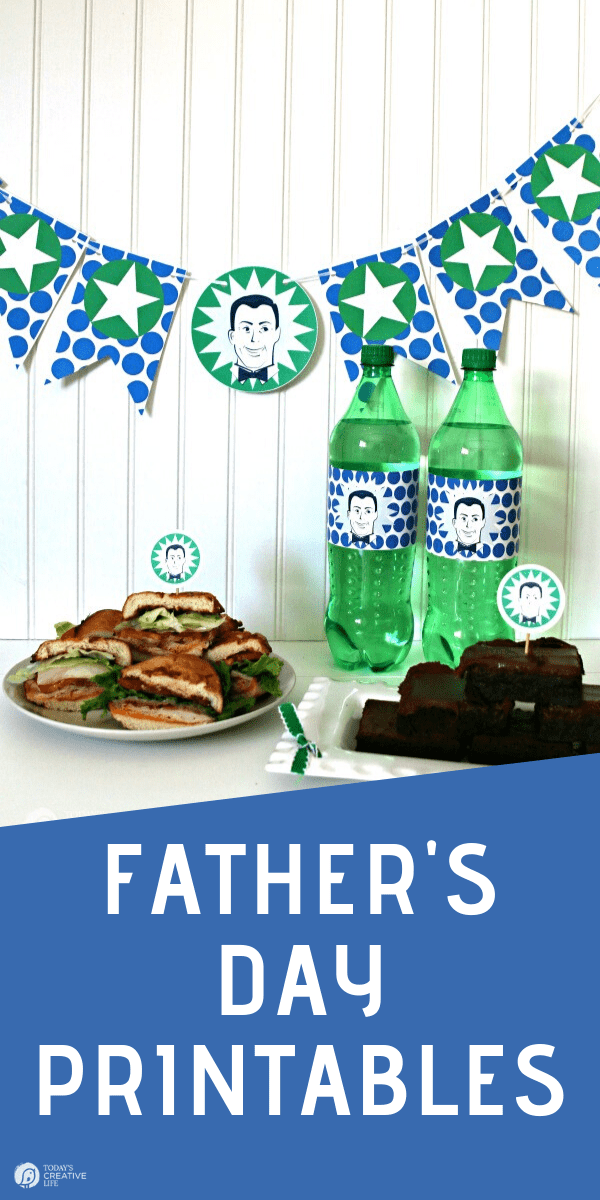 Free Father's Day Printables
Part of my job is editing photos and since I've never mastered PhotoShop, I've always relied on photo editing online services I can find.
I was recently contacted by BeFunky, asking if I'd like to give them a try. You can use them on your mobile device, tablet or your desktop.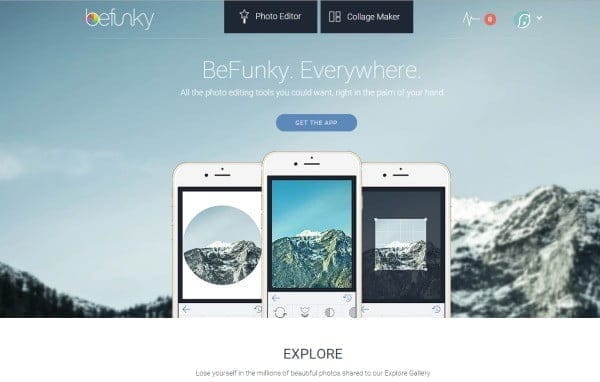 BeFunky gives you the photo editing tools to turn your photos into something more than your camera can capture.
I gave them a whirl and absolutely loved the editing options and especially all the patterns. Holy Cow……. the patterns! Even though I'm not really a printable designer, I knew I could create something fun for Father's Day with all their fun bells and whistles. So if I can do it…. I know YOU can too!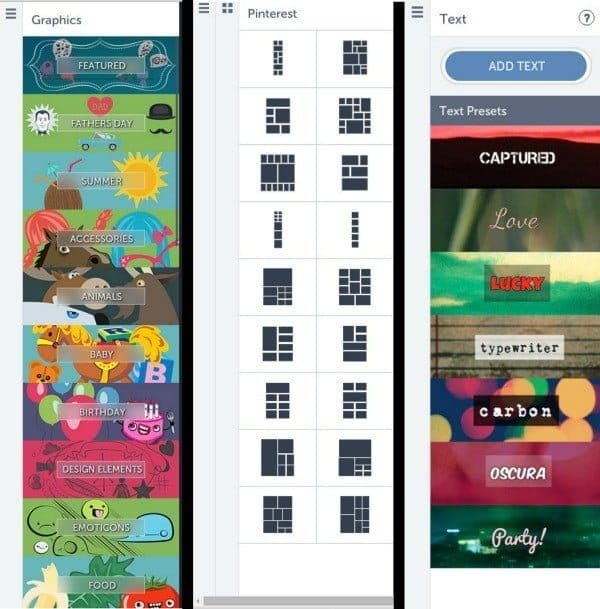 They have graphics, grids of all kinds and fonts of course.
If you don't have time to experiment, you'll be happy to learn that they have a section to create your own card. They do a lot of the design work for you!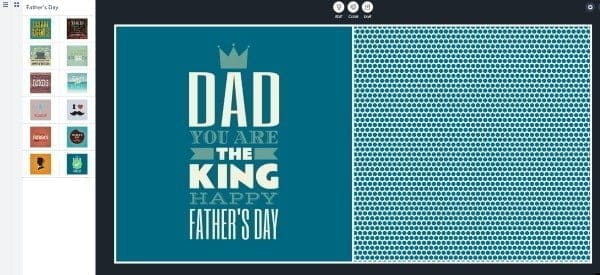 I tinkered with the colors and added the polka dot pattern and look at this adorable card! Much better than any store bought one!
How to Make Father's Day Printables
I started with their patterns. So many to choose from, with each category full of variety.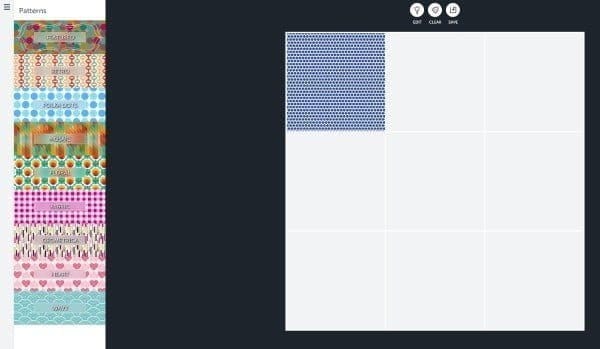 I chose the blue polka dots, then enlarged them. From the graphics, I added a circle and layered with a star.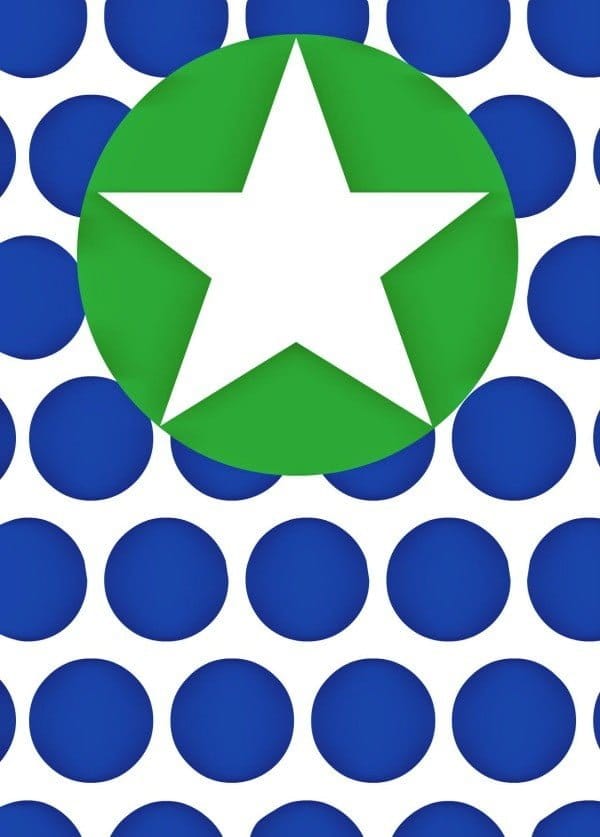 Saved it and then printed with 2 to a page to get the size I wanted. Then I trimmed the bottom to give myself that fun double pointed bottom.
I also whipped up a long strip for a bottle wrapper that would match the banner.

I decided to create quick food picks with just a circle so I could use my 2 inch circle punch and thought it would also make a great centerpiece for my banner.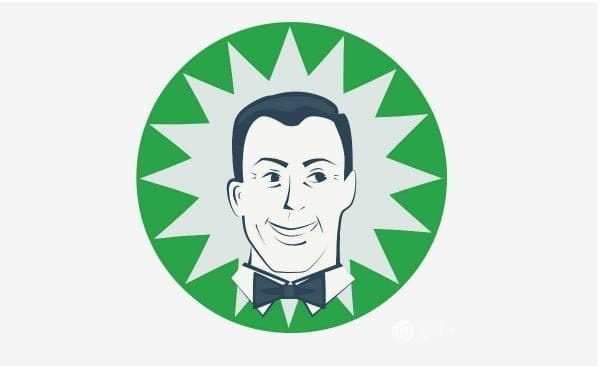 I printed everything out on Presentation Paper instead of cardstock. Both work great for printables.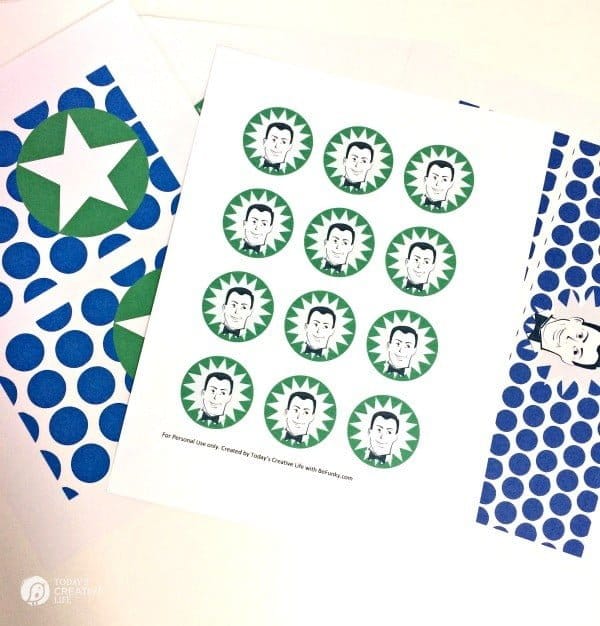 After trimming the banner pieces, I used my hole punch and threaded a simple white ribbon through.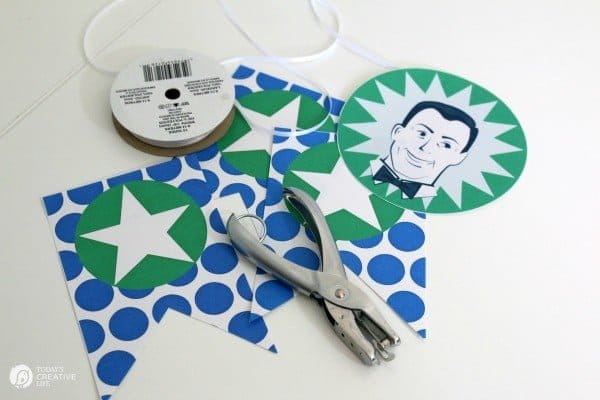 Pretty cute huh?
This would look great on the wall, across the front of a party table, a wall. Just find a place to hang it where dad will see!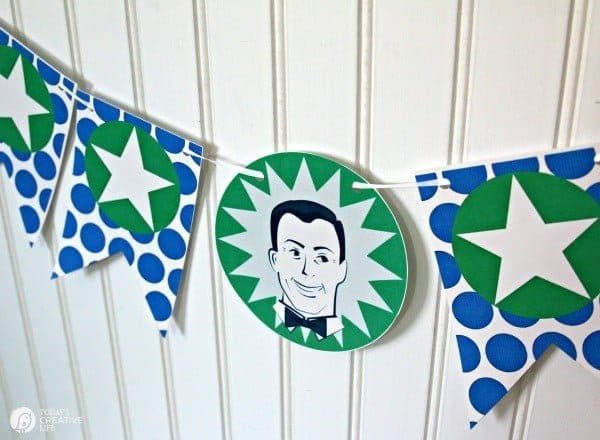 The bottle wrappers are such an easy way to create a fun party or buffet table.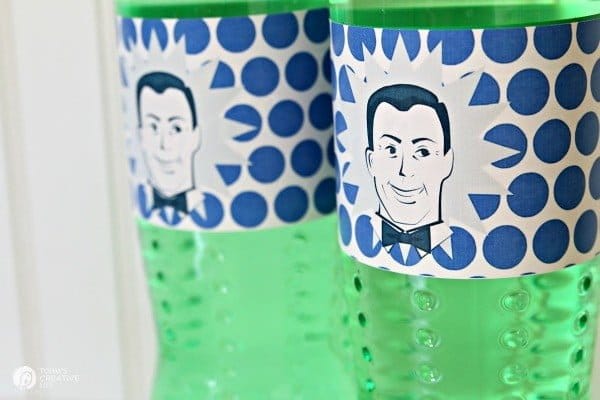 Printable food picks are easy too! I used cardstock for the circle food picks and used my 2 inch paper punch to punch them out. I usually double them up, back to back so you can't see the taped toothpick.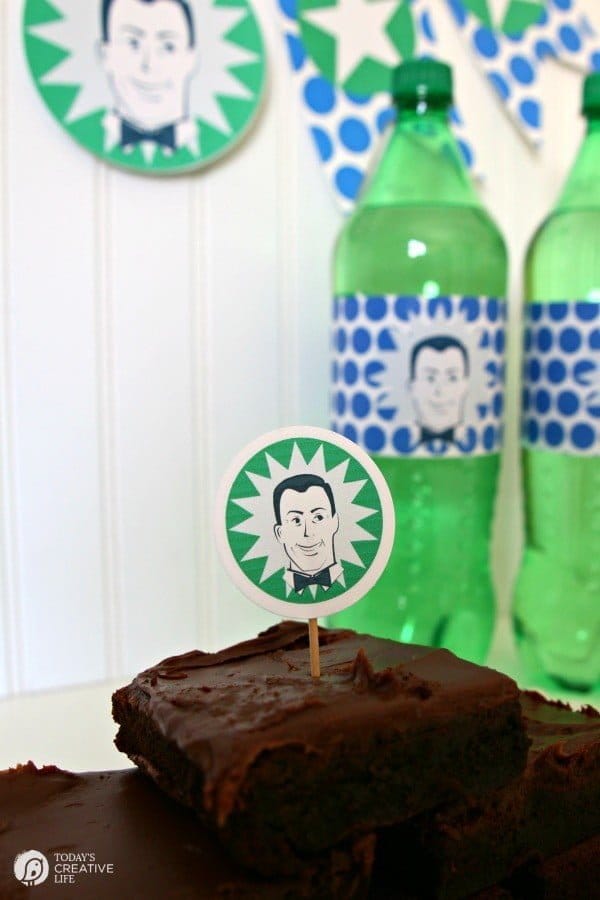 You'll have to do the cutting, but I'll share my Father's Day Printables with you!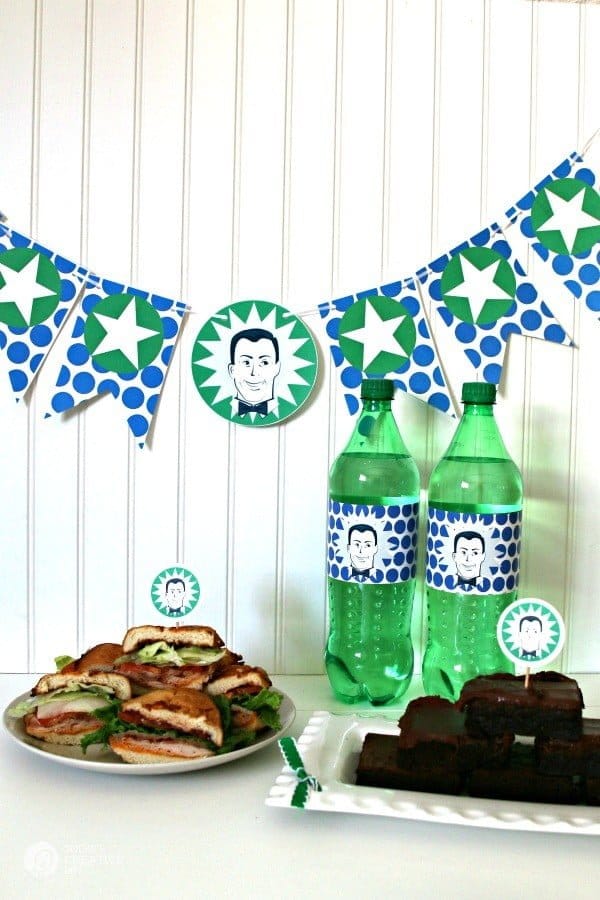 SIGN UP FOR FREE PRINTABLES BELOW
ALREADY have your password? Head straight to the Free Printable Vault.
Click below to Download:
Find all free printables in the Printable Vault. Join the VIP Subscriber list for free access.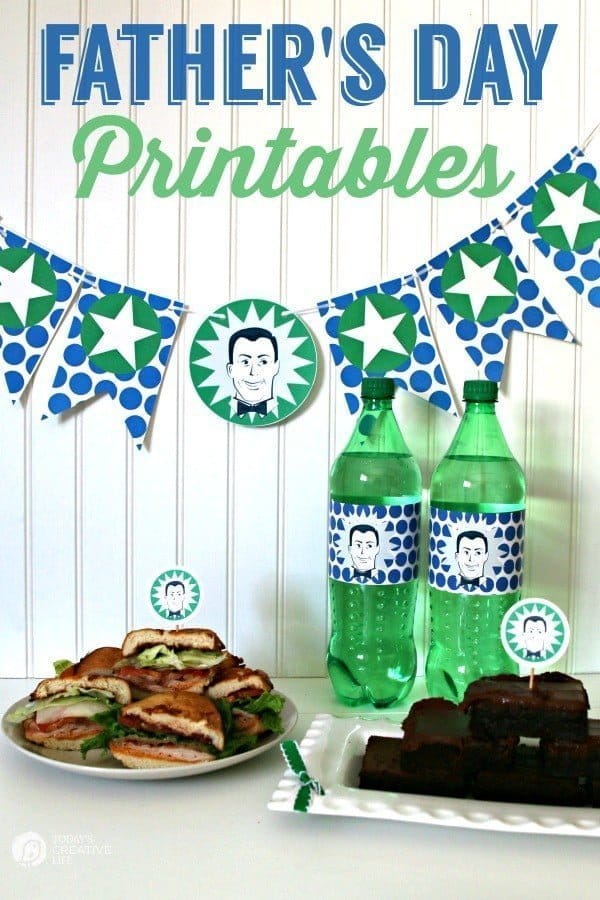 Father's Day Ideas
Find a few fun Father's Day ideas below.