Who's ready for some football? Are you looking for Football Party Ideas? This idea is so fun and easy!
Football Party Ideas
Not only do I have some yummy football food (Jalapeno Cheese Dip, Crockpot Chili, Simple Guacamole and more to post this week) but I've got a simple free printable to help you make this easy idea.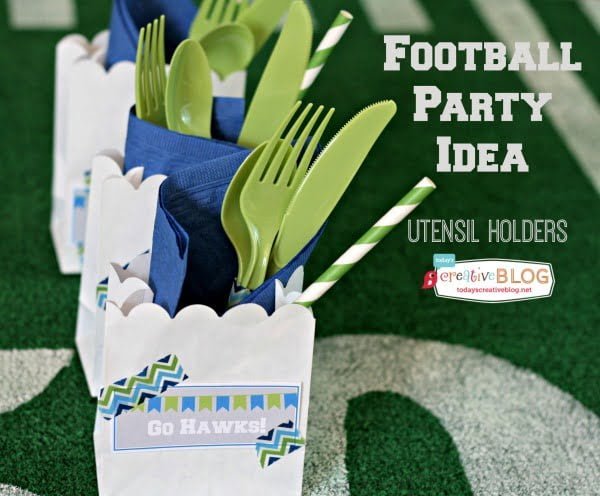 If it weren't for my husband, I wouldn't even know that the Super Bowl was on this weekend, let alone who is playing.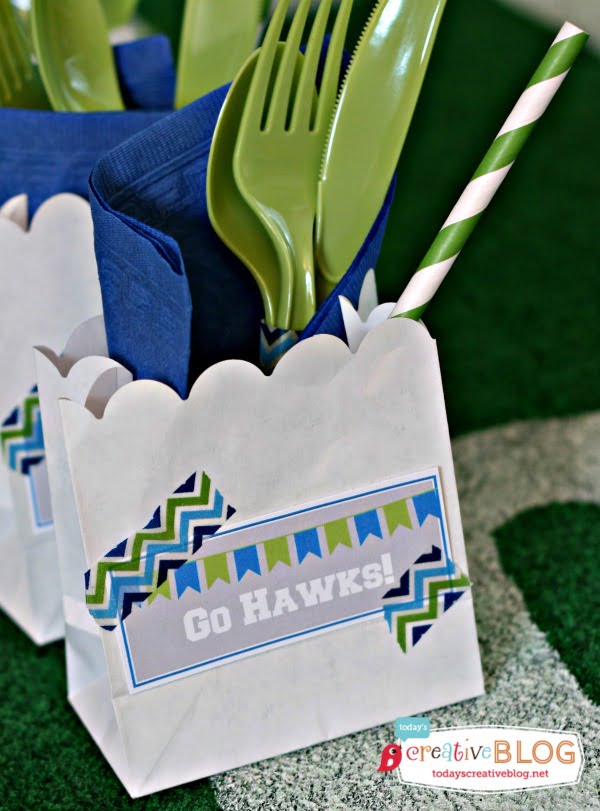 It's a little hard being in the Pacific Northwest and not hear or see the Seattle Seahawks excitement. We were in Seattle this past weekend for a soccer tournament and EVERYONE was wearing Seahawk jerseys. On our way home, every over pass was filled with people holding Seattle Seahawk signs, pom poms, etc. It took us a little while to figure out that the team was on their way to the airport along this route and this was Seattle's way of supporting them…… The 12th Man…..which I learned is the fans.
I know, I know……..don't judge that I didn't know how many players are on the field.
The traffic got really clogged up as we got closer to the airport, and I even posted a photo on instagram.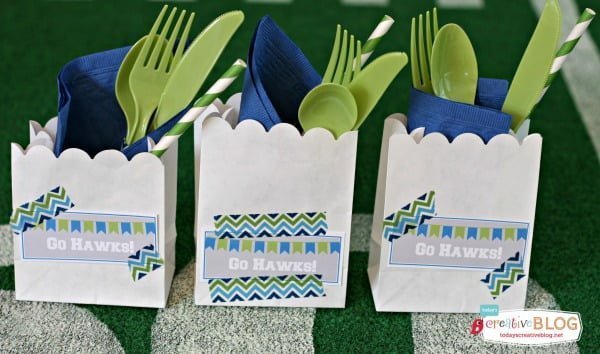 Although I'm pretty sure we're not having a party, I thought it would be fun to share these. I was inspired by the utensil holders that Cheryl's Style did and thought I'd duplicate one that reflects the Seahawks. If we do end up having people over, then I'm ready!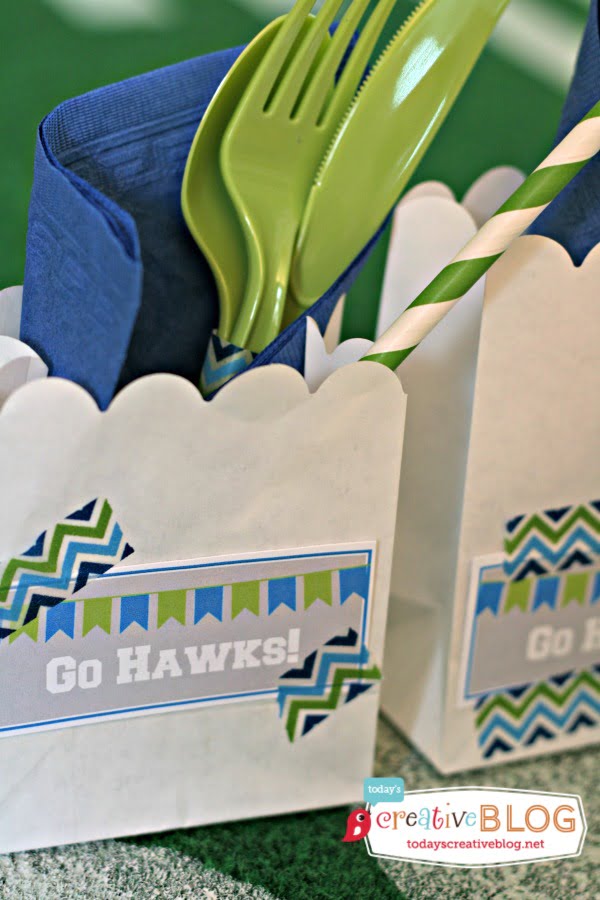 These were SUPER easy to make.
Supplies Needed: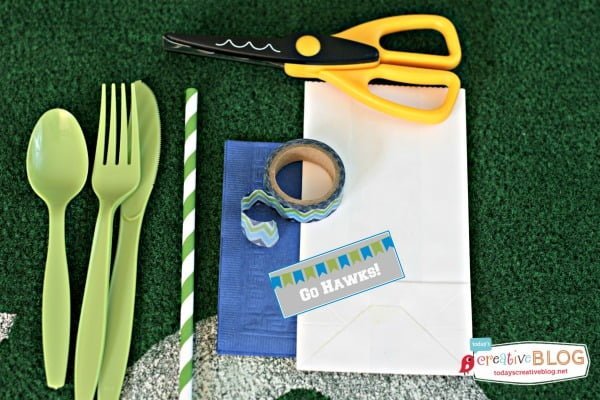 Using a paper cutter or regular scissors, trim the top of the bag off to make a shorter bag.
Use the decorative scissors to trim the top for a fun look.
Print out and trim the free printable
Attach the printable to the front of the bag with washi tape
Fold silverware into the napkin and place inside the bag
Add the straw
Place them all on a tray or any flat surface next to the food! Enjoy!
So fun and so easy! That's my kind of craft! It's something simple, but also impressive. Doesn't take a ton of time, but certainly adds creativity to your party. Kind of like duck tape around water bottles. Boom!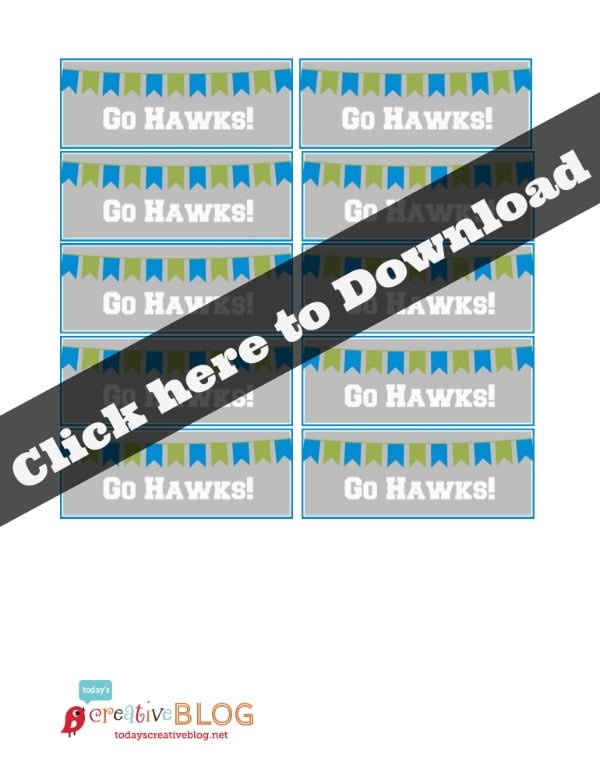 Looking for more Football Printables?
This post contains affiliate links for your convenience in finding similar products I've used.