Download your free 2023 printable calendar. Beautifully designed with watercolor fruits and vegetables. Print month-to-month free calendar printouts at home in a regular letter paper size or have them printed in a larger format at a place like Staples. All free printables can be found in the Printable Vault. Subscribe here for your password.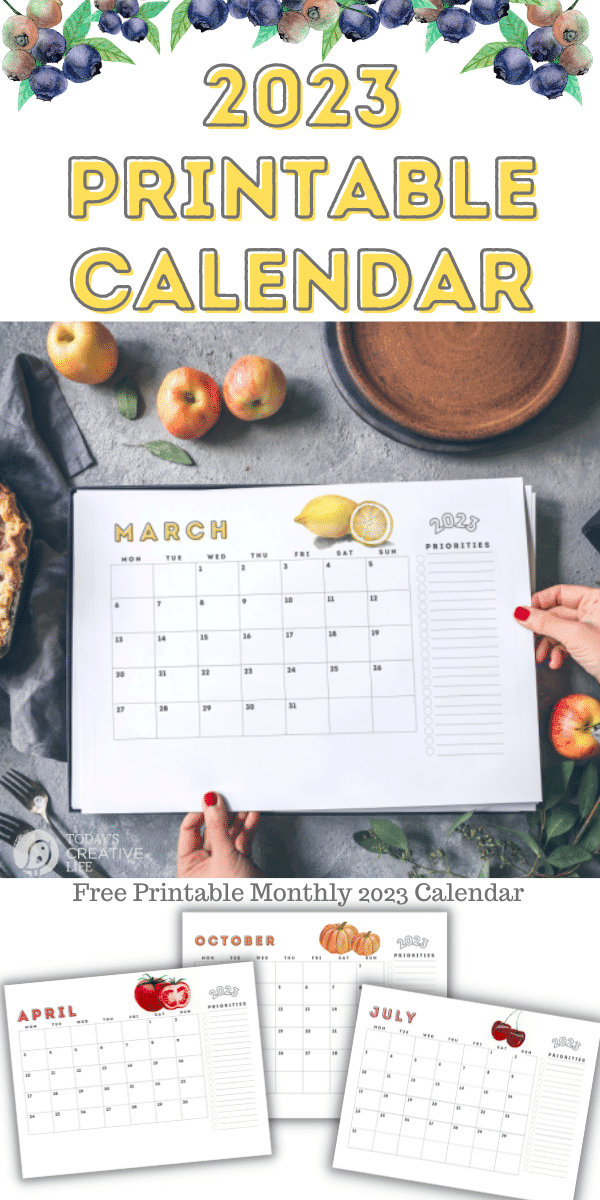 Free 2023 Printable Calendar
I love a printable calendar that has fruits and vegetables on it! Or anything botanical, like the mushroom 2023 calendar I also created. A while back, I hired a gal to create some watercolor designs to use on a calendar. I meant to use them on last year's calendar and time got away from me. Even though I'm getting this one out later than normal, it's out! It's done. This free 2023 printable calendar is gorgeous. I hope you love it too.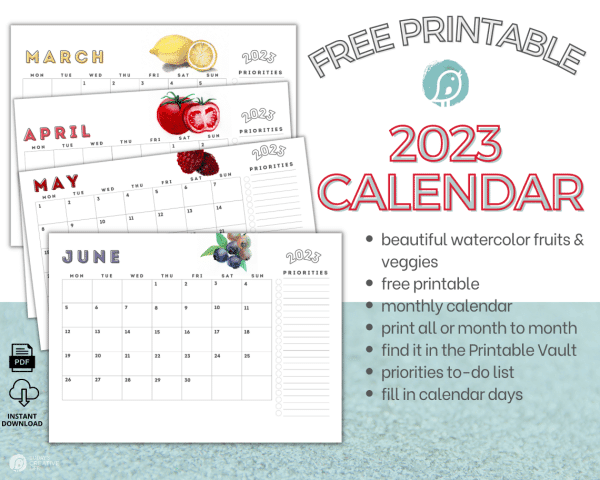 This Free 2023 Printable Calendar has everything you need for a simple monthly calendar.
Beautiful Design
Side section for notes, to-do list, or priorities list
Calendar squares you can write in
Free download
Print all at once or as needed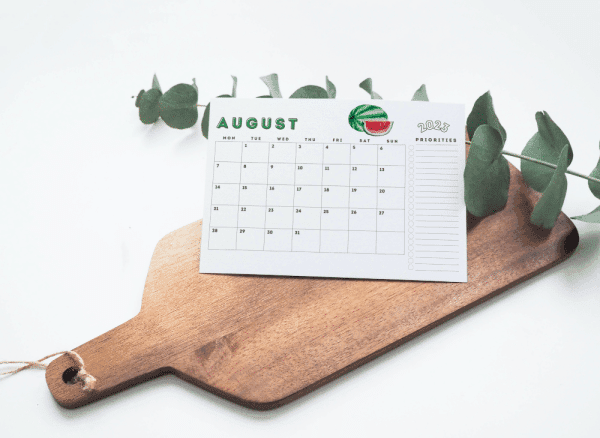 Free 2023 Printable Calendar by Month
Each month is a separate sheet you can print ahead of time or right when the month starts. It all depends on how you plan to use it. Print off as many copies as you need, or for each family member to keep everyone organized.
See more free printable calendars that I love.
Free Calendar Printouts
This digital download makes it easy to just print your own calendar right at home. I will usually print 3 months at a time and keep them on clipboards, but having all 12 months printed is also great if you plan on stapling, or binding.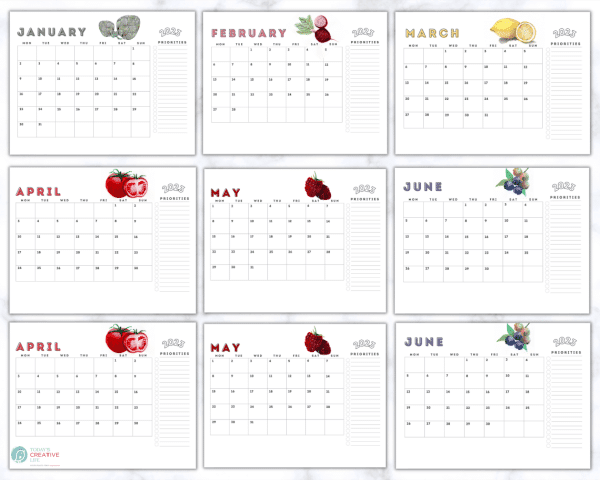 Each page is pretty enough to be used as part of your decor. It's great in the kitchen or office.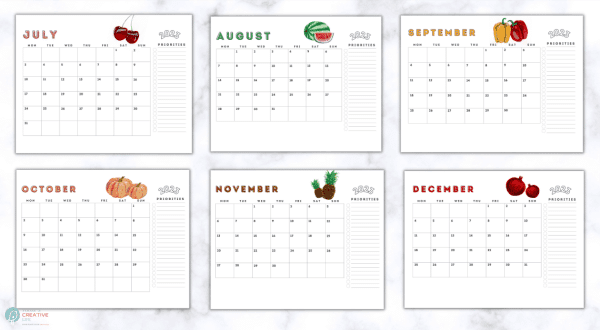 Printable Calendar Monthly
This calendar is easy to print at home. Print on regular printer paper and use as you'd like. You can also print on cardstock to make it more durable. If you want a larger calendar, you can upload it to Staples and print it into sizes 11×14, 18×24 or larger. You'll want to choose their poster options. I have a tutorial on how I print wall art that may help.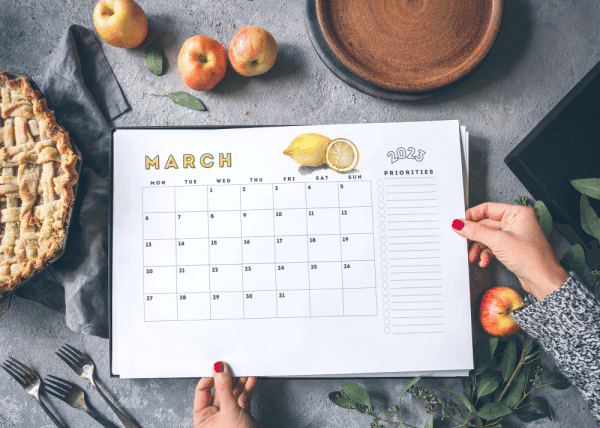 How to Print
Download the digital file located in The Printable Vault. If you are a subscriber, you already have the password. It was sent to you when you subscribed and I include it in every email from Today's Creative Life
Load your printer with regular printer paper. I like using high-quality paper. It just feels better. You can also use a 65lb lightweight cardstock for a sturdier feel, especially if you plan on binding.
Open the file and choose your print options.
Once you have it printed, you can bind it yourself with a machine like this. Or use clipboards to display the current month or just staple.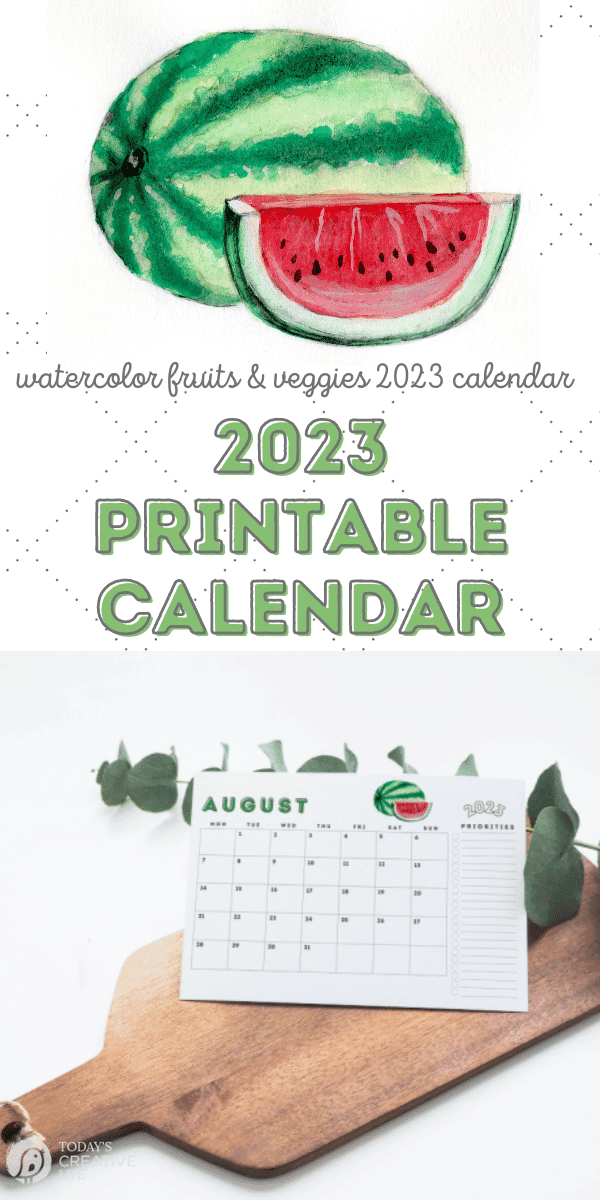 Organizing Ideas for Your Home
Simple and creative ways to organize your home.