Father's Day is THIS Sunday? I need to get my rear in gear. I've got Free Father's Day Printables from one of my printable contributors, Marlynn with Urban Bliss. These are cute and quick printables perfect for celebrating dad!
Easy printable bottle wraps and flags. You can do so much with these. The little flags are great for cupcakes of course, but why not poke them into a pancake, a steak or like I did, a sandwich? Easy!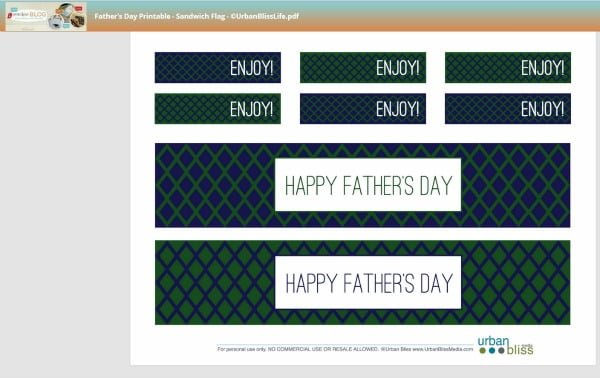 I also decided to use one of the bottle wraps to wrap around a baguette sandwich. Another great way to use wraps, is use them to wrap around candy bars, licorice, tools, a tie…….you get the idea. Heck you could really go crazy and just add it to your gift wrap. Thinking outside the box, it's what we do, right?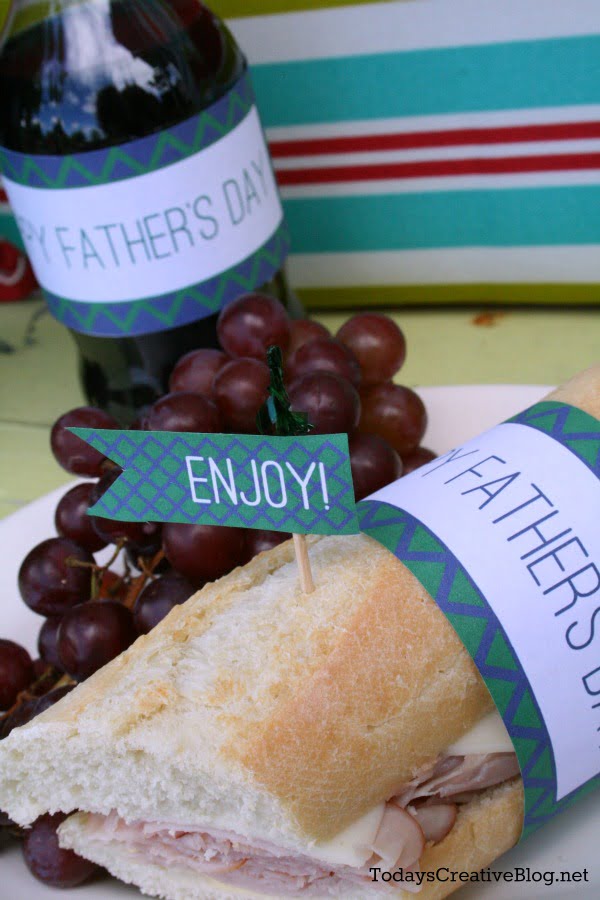 All you need besides a printer, is scissors and tape. That's it! Celebrating dad just got easier!
MORE Father's Day Printables