Free Game Day Party Printables really put your Super Bowl over the top! Enjoy these free printables from Creative Contributor, Marlynn from UrbanBliss Life!

FREE Game Day Party Printables
The Big Game is coming up! Are you hosting a Super Bowl party? These Tailgate Football Food ideas will come in handy.
If so, dress up your football food with these fun free game day printables! There are two parts to this printable:
Triangles that form Mini Pennant Banners that can be used to decorate cakes, or as a backdrop.
Smaller diamonds that can be folded in half and taped or glued together around lollipop sticks to create Food Flags.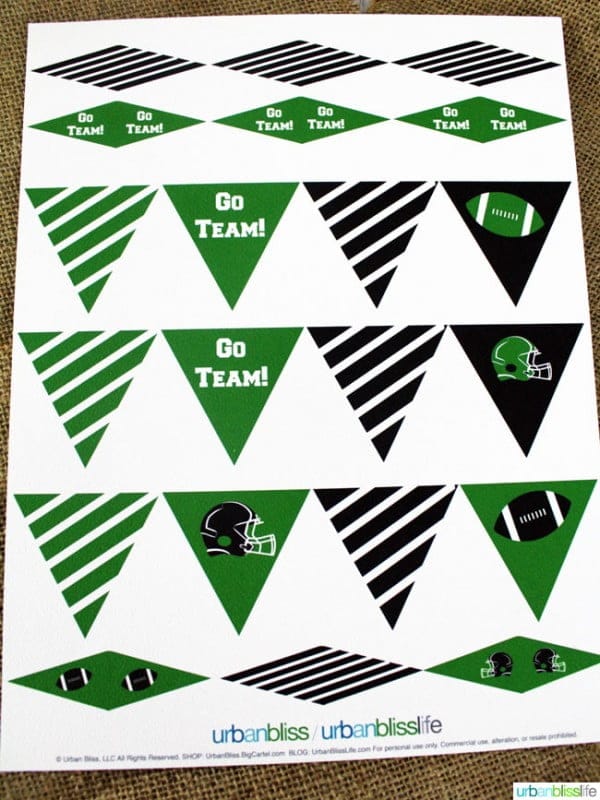 Mini Pennant Banners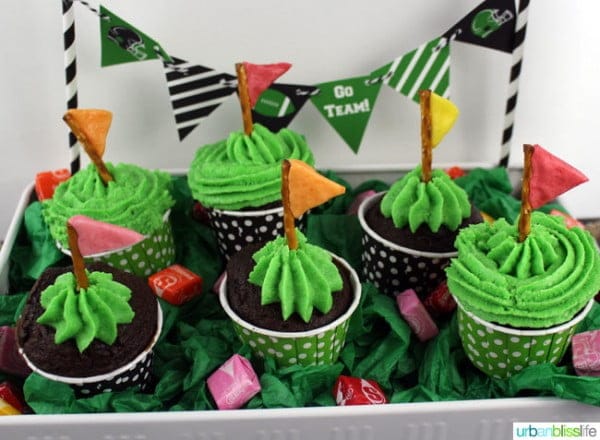 There are three rows of triangles in the middle of the page that you can use to create your mini pennant banners.
The final design of your banner is completely flexible: you can feel free to use two to six triangles to create a banner similar to the one I used above to adorn my Game Day Spread (those Starburst Pretzel Flags are pretty easy to make, FYI!). Or, you can combine all ten of them at once to create a larger banner.
How to Print Game Day Printables
There are many ways you can put your mini pennant banners together, but here's how I created mine:
Print it out onto thick white cardstock.
Cut each triangle out around the edges.
Using a hole puncher, poke two holes at the top of each triangle, one near each corner.
Use baker's twine to thread through the holes, then wrap each edge around a decorative paper straw, and tape the ends to the straw.
You can also string the banner up to a small backdrop at the food table. Just keep in mind these triangles are small, and they create mini pennant banners – not the large kind you can adorn your fireplace mantle with.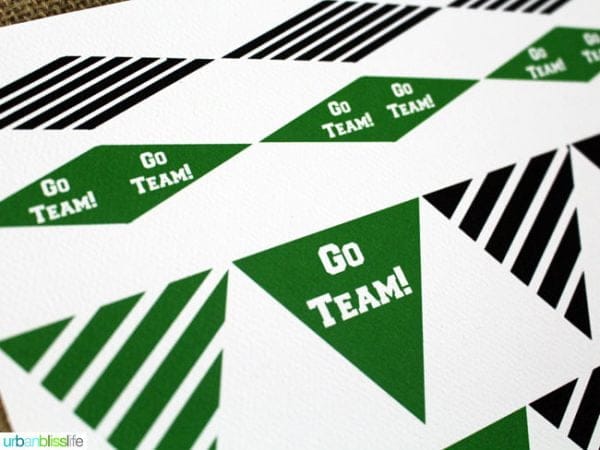 Game Day Food Flags
This free game day printable sheet contains nine small diamonds that you can use to create food flags.
To use, simply follow the first three instructions in the directions above for the Mini Pennant Banners. Then, gently fold each almost in half while wrapping around a lollipop stick or decorative straw. Glue or tape the ends together so that the flag is adhered to the lollipop stick or straw.
Then stick these adorable flags to dress up anything and everything on your game day football food spread! From cupcakes to sandwiches, these are a great way to make your game day table festive and fun.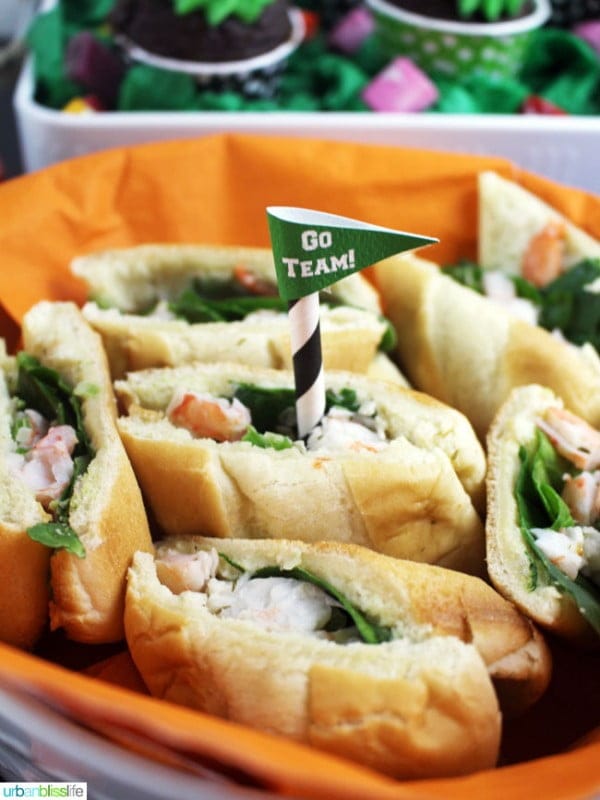 As you can see from the photo above, I'll even go so far as to put them in the middle of slider rolls. Also, I used them recently to serve up some of my twist on an old classic: Peanut Butter & Bacon Jam Sandwiches.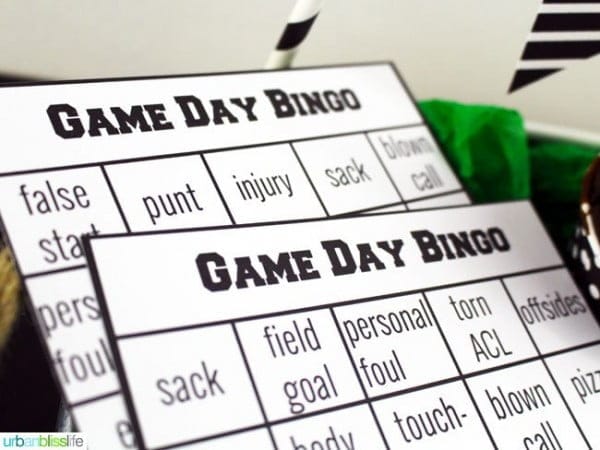 I decided to create a set of football game day printables that were in the more traditional game day colors of bold green, black, and white.
I also designed some bright game day printables and football game day bingo cards that you can find on my blog.
I hope these printables add some pops of fun to your game day table! And, may the best team win Super Bowl 50!
Follow along on Instagram | Pinterest | Facebook
Game Day Ideas
Game Day Food Snacks and printables for Game Day
---
This post contains affiliate links to products you may need. This costs you nothing extra.