Better late than never for this Free Printable 2020 Calendar. This stylish botanical fern calendar can be downloaded and printed all at once, or by the month. Free printables make getting organized for 2020 so much easier.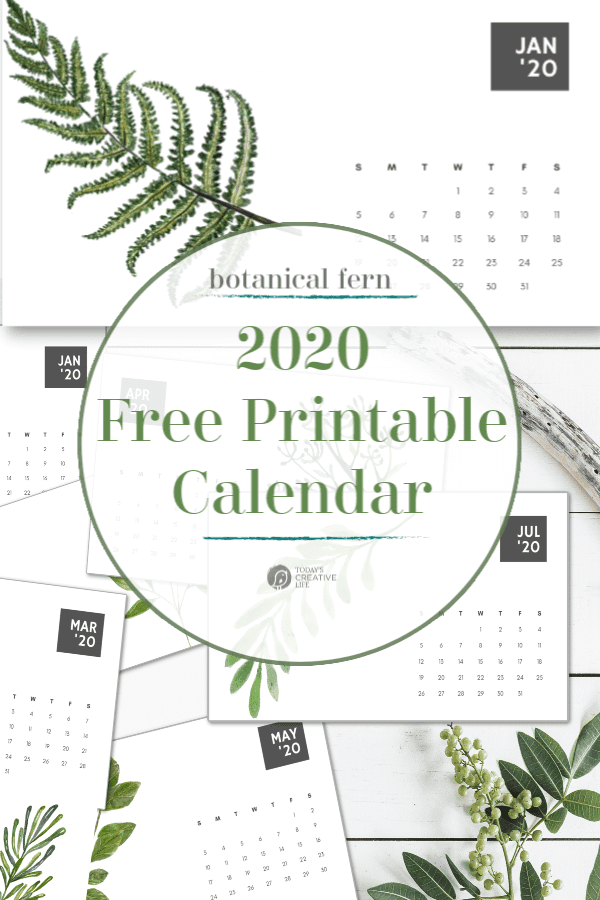 Free Printable 2020 Calendar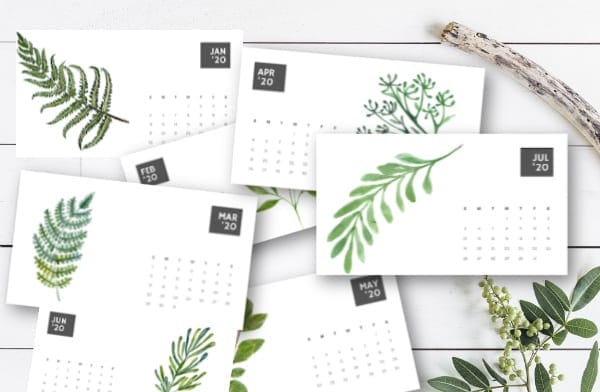 Free printable calendars are great for adding style to your office, or kitchen. Many of us keep our schedules on a digital calendar but still, need one for a quick at a glance.
How to Print
Subscribers have access to all my free printables located in the Printable Vault. Subscribe here and your password will be sent to you.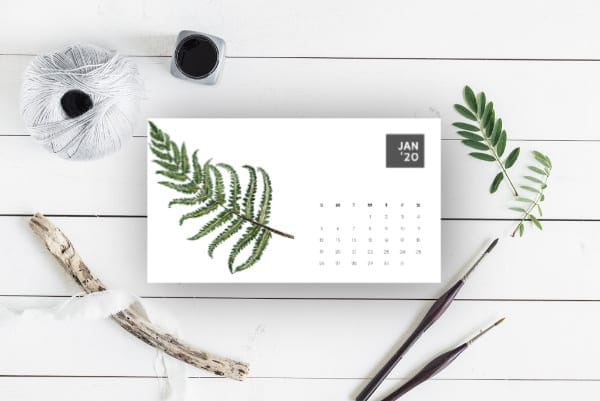 Supplies Needed for Printable Calendars
inkjet printer – there are many inexpensive models to choose from.
printer paper – I like using a high-quality, extra bright paper. It's a little thicker and feels nicer.
downloaded file
Once in the Printable Vault, find the image in the Recently Added section and simply click on it. It will be downloaded automatically to your device.
Open the file and choose PRINT as you would normally do for anything needed printing. Choose to print all 12, or one at a time.
You're finished.
Now you get to decide how you want to display your new fern design free printable 2020 calendar. You can staple one corner, you can bind them, or you can display one at a time on a clipboard. So many choices.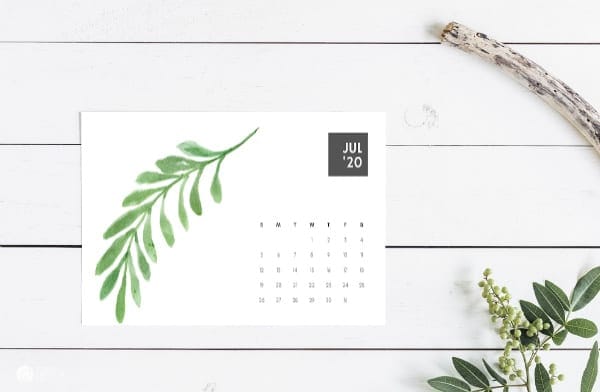 Another stylish idea is to print on a heavier cardstock and display it on a small wooden easel on your desk.
Organizing Ideas
Use these simple home solutions for getting and staying organized.