This Botanical Free Printable Calendar 2020 is stylish enough to double as DIY home decor! Download, print and enjoy!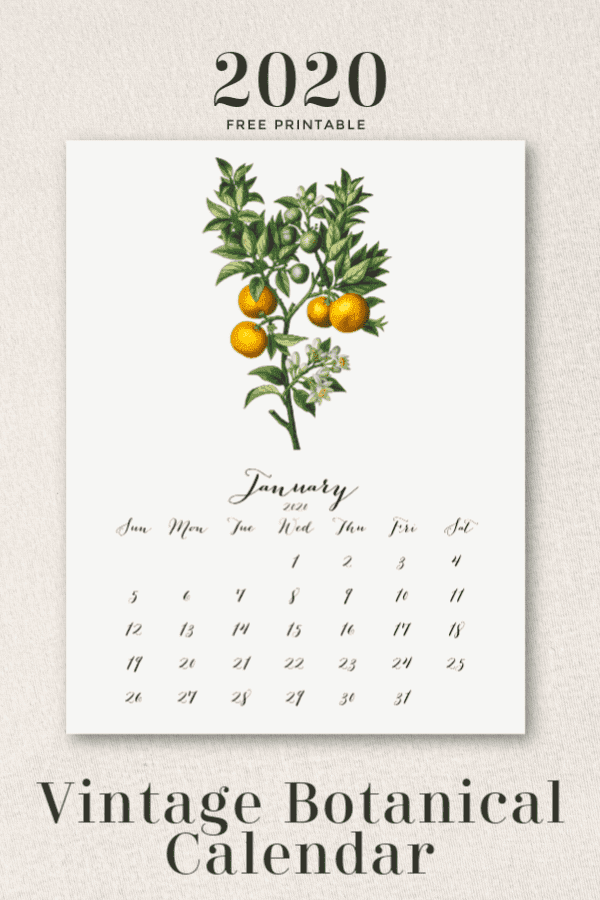 FREE PRINTABLE CALENDAR 2020 BOTANICAL DESIGN
Last year's printable botanical calendar was a huge hit, and a few of you requested another one for 2020. Who am I to say no to fellow lovers of all things botanical? A couple of botanical designs I love so much that I've created DIY Wall Art that you can also download.
You must be a Today's Creative Life VIP to gain access to the password-protected Printable Vault where all my free printables are located. Subscribe here if needed.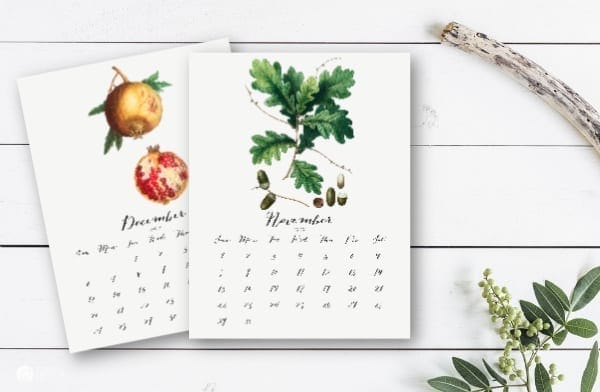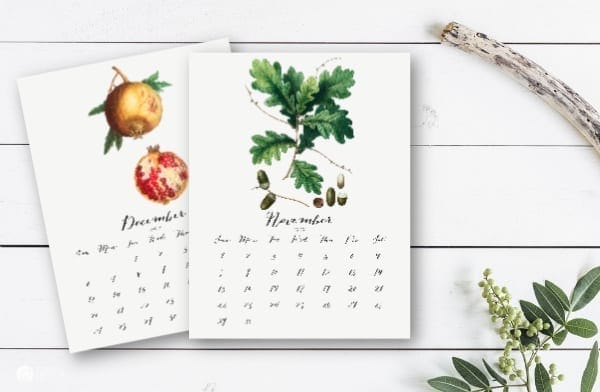 HOW TO DOWNLOAD AND PRINT A FREE CALENDAR
Yield: 1
Prep Time: 2 minutes
Active Time: 2 minutes
Total Time: 4 minutes
Difficulty: Easy
Estimated Cost: free
Stylish organizing with this Free 2020 Printable Botanical Calendar
Materials
Instructions
Download the file for the free printable calendar and open it on your device.
Load your printer with selected paper.
With your file open, locate the printer icon in the upper right corner, and click.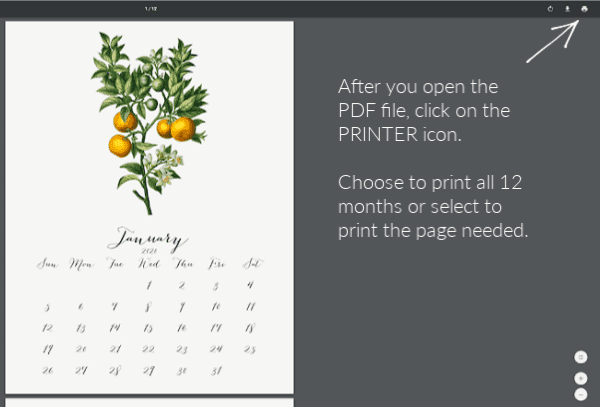 Click to print all, or type in which page you'd like to print.
HOW TO DISPLAY A MONTH TO MONTH CALENDAR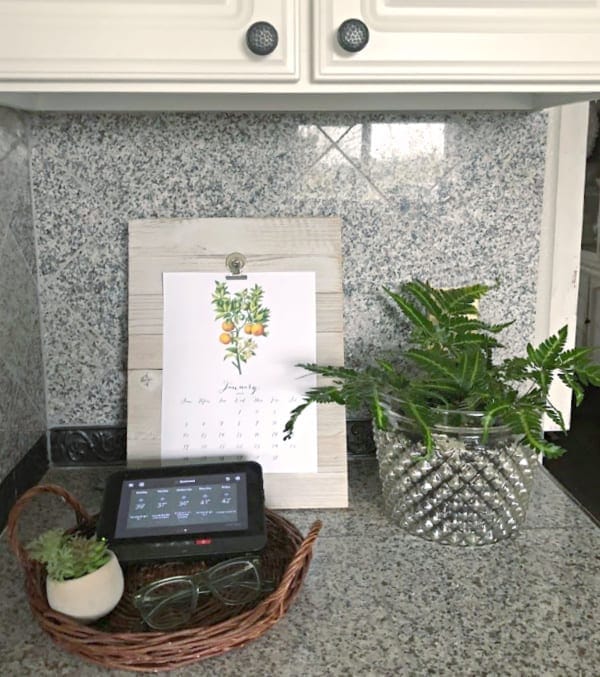 There are several ways to do this. I have been doing them separately, month to month on a clipboard, or on the fridge.
You can use a regular clipboard or you can make one like mine.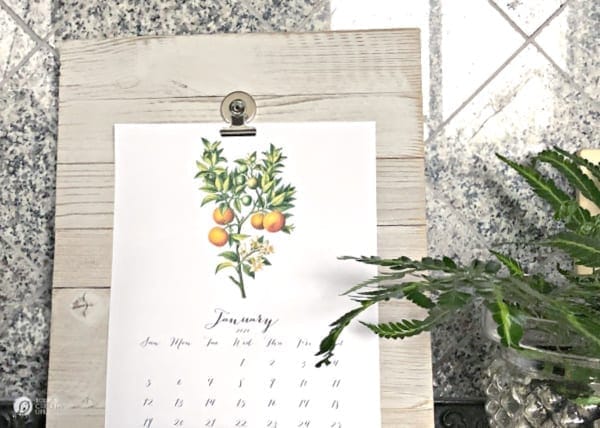 I found the pallet wood board at Walmart and glued a metal magnet clip to the center. I used craft glue.
If you want the calendar bound together, I would print on thicker cardstock (60lb) and take it to your local office store and they should be able to do it. Or if you think you'd use it, here's a paper binding machine for home use.
2020 BOTANICAL MONTHLY CALENDAR

Each month displays a different beautiful vintage botanical design, which makes it easy to display. Functional and stylish that blends in or complement your home decor.
For more printable home decor, see how I took the January design and made poster-size botanical wall art.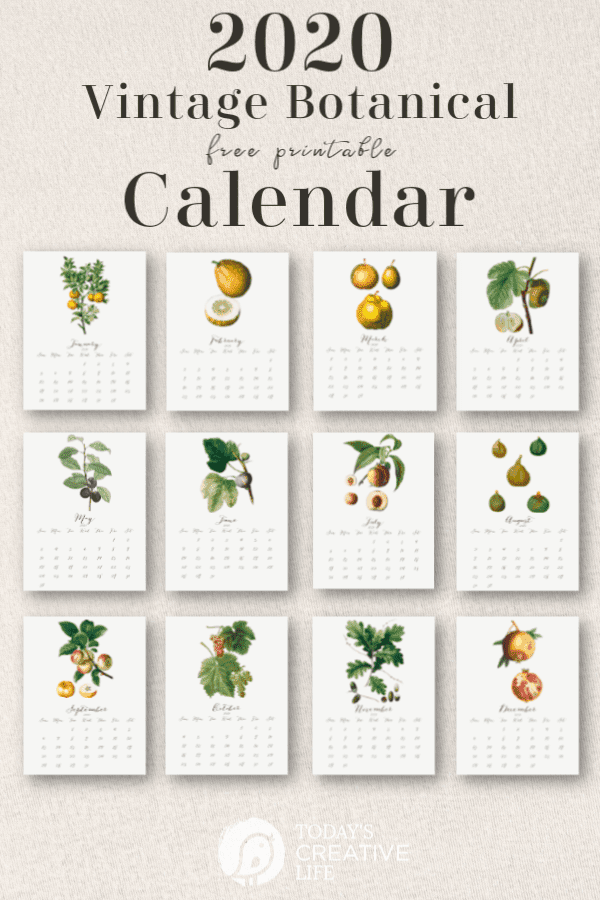 2020 Free Printable Calendars
So many great printable calendars that are free for 2020!