It's crunch time! I've got the reindeer food made, but I haven't wrapped ONE gift yet. We set up a full wrapping station with everything we need, including an assortment of cute gift tags. I still need to make more neighbor gifts (peppermint bark, Irish cream, BBQ rub & peppermint sugar scrub) and get ready for another annual holiday party this afternoon. I may even squeeze in some time to make more Peanut Butter Fudge.
I found several free printable tags for any personality, perfect for all your holiday gifts.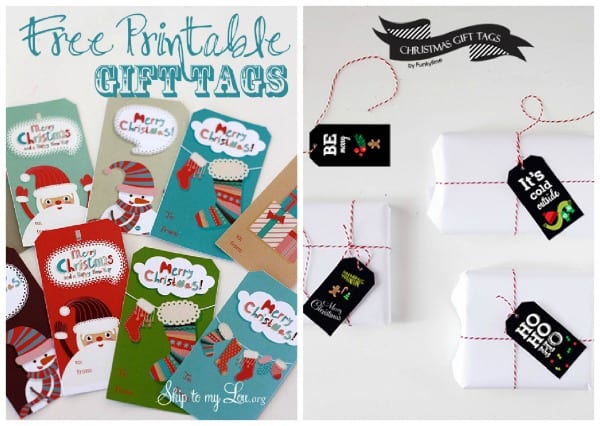 Skip to My Lou and Funky Time always have something delightful for us.
I've been using the free printable gift tags from Eat Drink Chic for a couple of years now. She's got mailing labels too. I love the simplicity. Great style on her site!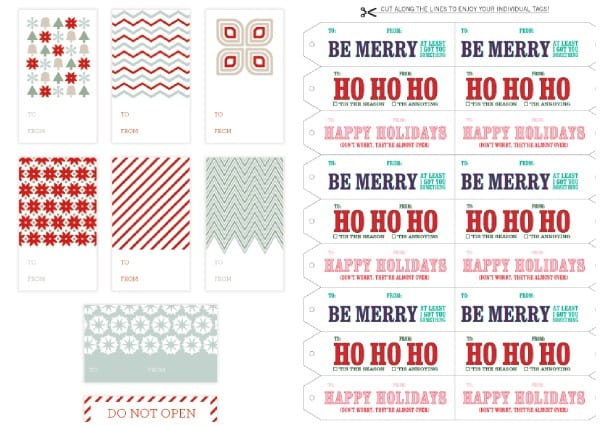 Maybe you want something a bit more traditional? Loving all the red candy cane look of these from Domestic Fluff and Knock knock Stuff.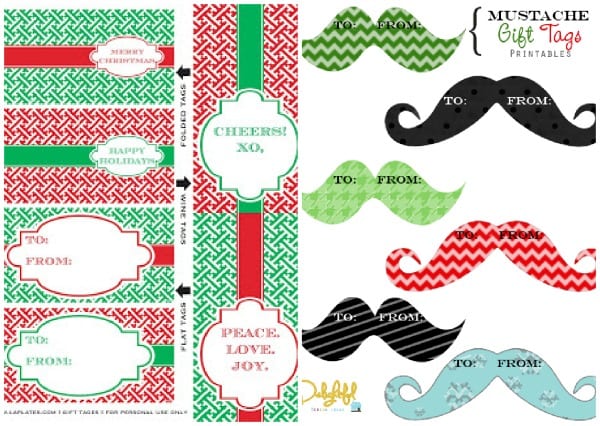 LaPlates brings more stylish traditional red and green while Delightful Designs adds a touch of whimsy to your gifts.
Chevron has taken over the world, so why not your gifts too? My Lucky Lemon and PlayTime Break have a couple of great options.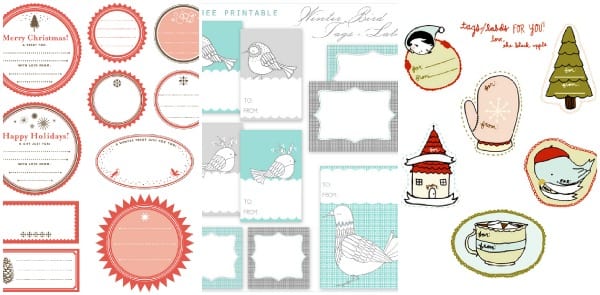 Lovely Design, Creature Comforts Blog and The Black Apple give you even MORE options! Your gifts will be SO full of personality, it won't matter whats inside.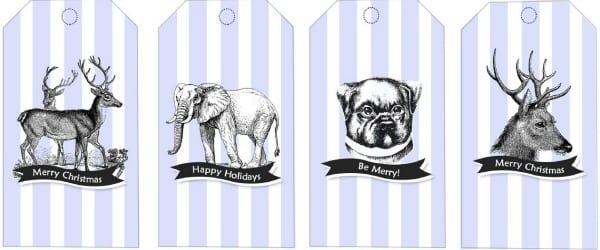 I'm loving these animal tags!
Of course I've got some too.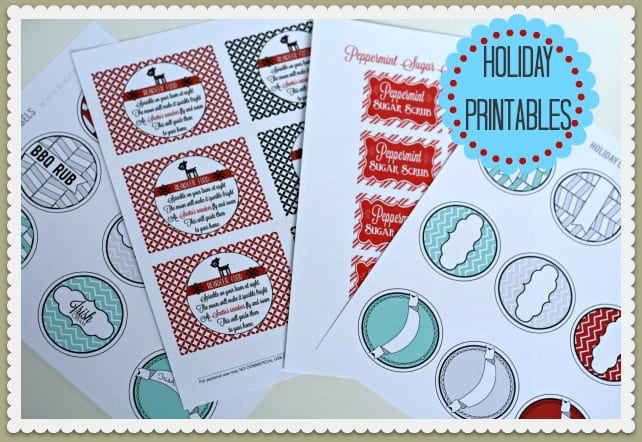 My tags made by Kiki & Co. are perfect for my easy to make last minute gifts. Kiki has several printable gifts to frame. Adorable!
Happy Gift Wrapping everyone!