Creative Contributor Marlynn from UrbanBlissLife is sharing a Free Printable Valentine's Day Word Search Activity for the kiddos. I used to LOVE word searches when I was a kid. You can find more Valentine Printables in my printable section. Here are also a few ideas for Valentine's Cards for Kids. 

Don't miss the offer Marlynn is giving TCB readers. Keep reading.
Free Printable Valentine's Day Word Search Activity
Are you hosting a Valentine's Day party, or are you helping with your child's class party? I've designed a new Valentine's Day Word Search printable that can be used as a great party activity or even rolled up and tied with ribbon for Valentine exchanges!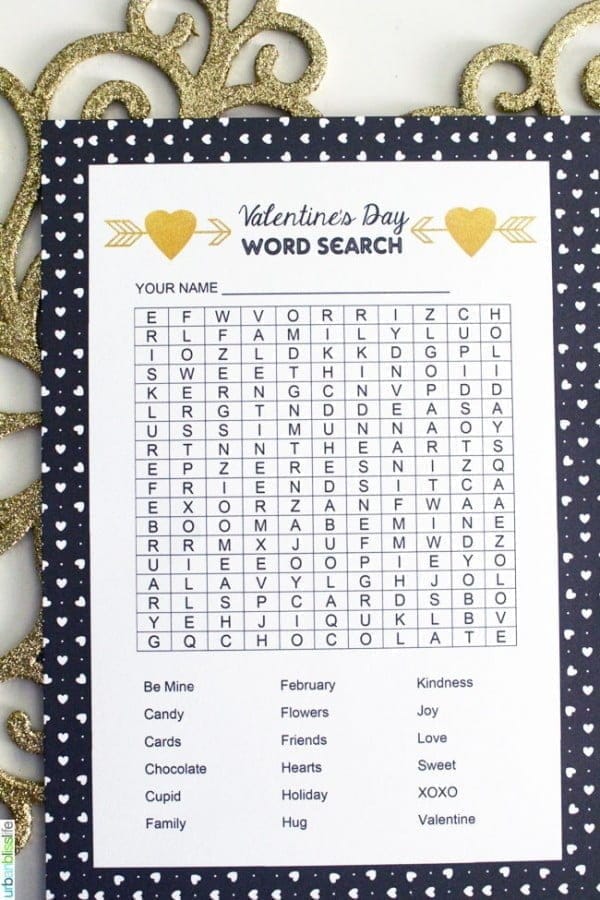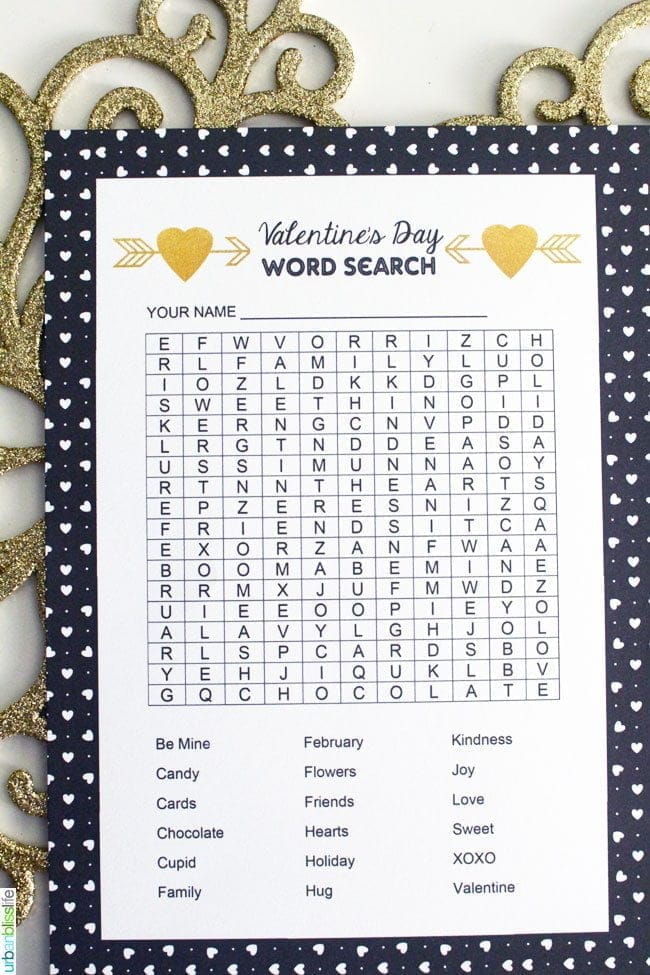 Ever since my kids could read and write, I've been making custom word search activity sheets for all of their birthday parties. For the first time this year, I've decided to make one for Valentine's Day.  I kept the design simple so it could work with almost any Valentine's Day theme, but I had to include a little gold glitter heart & arrow design at the top. Everything's better with a little flat (read: not messy!) glitter, right?
With the exception of BINGO, group games can be tricky at parties, with kids of any ages. I've found it more effective to have lots of activity stations with different projects that kids can do on their own time. Plus, if your kids are like mine, they just can't help themselves: they see a word search, and they HAVE to complete it.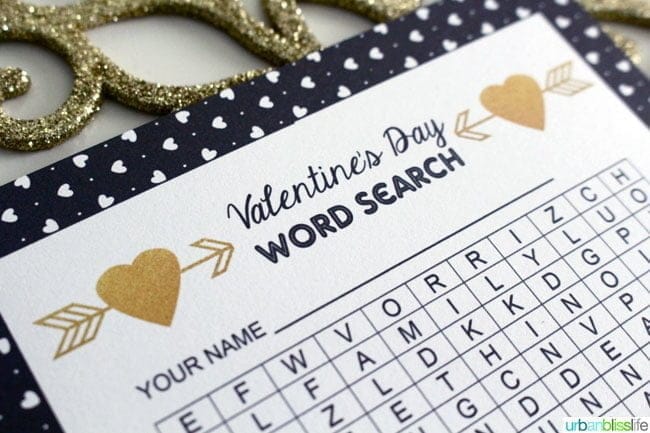 This Valentine's Day Word Search is appropriate for kids ages five and up, depending on their reading level. My daughter, age seven, was able to complete this Valentine's Day Word Search within just a few minutes.
While this Valentine's Day Word Search is available in my online printables shop, I am offering it to all of Kim's fabulous Today's Creative Blog readers for FREE! Simply click the link below to download it directly from this blog.
Download your copy for free. Click on the image or here.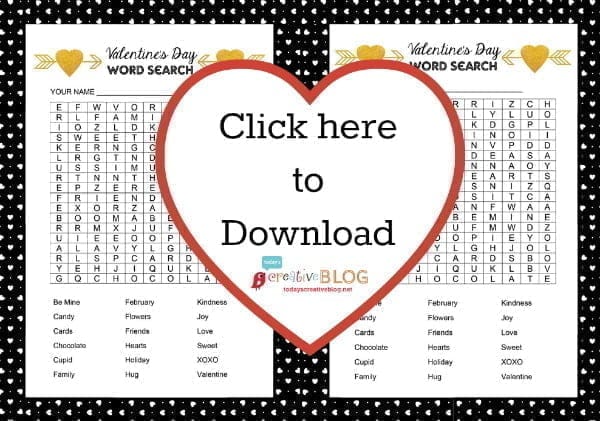 If you would like to see any word search printables for future holidays or occasions, feel free to drop me a note on Twitter or Facebook. I'm always looking for more ideas for printables that readers would love — and I love designing them!


As a special treat to Today's Creative Blog readers, I am offering $1.00 off any Valentine's Day printable product in my shop, now through February 10, 2015. Simply use the code TCBVALENTINE to save!
Hope you all enjoy this printable, and have a very Happy Valentine's Day!